It was September 27, 2015. The venue was the majestic Suzuka, home to the Japanese Grand Prix. The order at the front of the grid was being dominated by the Mercedes pair of Nico Rosberg and Lewis Hamilton. The Ferraris were fast and were closing the gap to the race-leaders.
But a different battle was developing further down the grid in the mid-field. Suddenly a rather strange moment occurred, one which a certain band of fans usually accustomed to seeing high-octane, closely-fought action from one-of-a-kind driver, would've honestly dreaded seeing.
At halfway stage, on Lap 26 (with only 27 more to go), McLaren's 'main-man' found himself challenged by the Toro Rosso of Max Verstappen.
After pursuing the MP4-30 for nearly half a dozen laps, Max Verstappen moved around Turn 1 to pass the black and grey liveried car. He was up into tenth; the Dutchman finally relieved, but the one vanquished muttering desperately on the radio two words that captured his pain and agony of competing in a car that was barely drivable: "GP 2 engine!"
That was Fernando Alonso, a double world champion, inarguably the greatest driver to emerge from Spain, the man who aligned a desperate surge for speed and unputdownable grit to halt none other than Michael Schumacher's charge (2005-06), and above anything else, a man so used to competing at the front of the grid, that the only real fights he was involved in during one of the most painful stints in his F1 career, saw him battle neophytes who were struggling to find their footing in the sport as he drove around in circles in an uncompetitive McLaren.
But did that mean Alonso relented?
Nearly three years on from that experience, the circus arrived at the street circuit of Baku, in Azerbaijan, home to what can only be called one of the most exhilarating and action-packed races on the calendar.
And things appeared gloomy right at the start, as a few minutes into the race, Alonso picked up a puncture on the front right and right rear tyres, resulting from Williams' Sergey Sirotkin shunting his car into the McLaren in the run down to Turn 3. There he went again on the radio, "Unbelievable, you take care into Corner 1 and 2, and they crash into you!"
Frankly, to anyone watching, that was another collision for a wavered car down the grid. Much of the action was at the front with Hamilton and Vettel dictating terms.
But ask any F1 nerd and he'd tell that one of the key moments of the 2018 Azerbaijan Grand Prix was the way Fernando Alonso recovered from a serious accident that nearly compromised his race.
Usually, when you hear the name Fernando Alonso, you are reminded of the majestic 2005 and 2006 seasons at Renault, the agony and ecstasy of tackling Vettel (in Red Bull) in the Ferrari that he pushed to the edge with the precision of a mathematician. Your mind conjures the exuberant figure of a handsome man walking princely past the pits wearing quintessential shades, sporting the smile of a confident bloke; a sort of guy who gets things done and has his way!
But two years back, Fernando Alonso offered a live masterclass of a different kind, one that had nothing to do with fighting for a win or gathering points on the last lap. The way he drove his McLaren with only two functional wheels into the pits for fresh rubber and later drove the remainder of the 49 laps to end up seventh eventually should explain why he's so rated.
Those who think F1 is about blindingly fast laps were served a timely correction in that here was a veteran driver exhibiting a lesson in damage-control. How this man finished P7 when at the completion of Lap 1, he was right at the back of the field, is the stuff that has more value in understanding the Fernando Alonso-legend than maybe that authoritative instruction to Massa at Germany, 2010, that asserted, "Fernando is faster than you!"
Speaking of fast, it helps to know that there's more to Fernando Alonso, than that impressive tally of 32 wins and 97 podium finishes. His 23 fastest laps place him 8 ahead of Felipe Massa, 15 more than Jenson Button, 4 more than Mark Webber, and 3 more than Nico Rosberg, some of the noted drivers Alonso's competed against.
Doing the impossible with questionable weaponry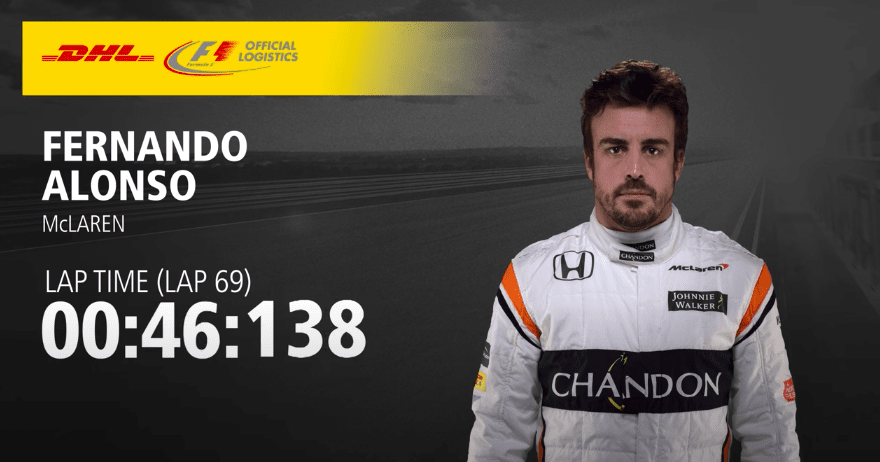 But at the heart of his craft is how he does it. For instance, in the 2017 Hungarian Grand Prix, with his career nearly running into the final chapters at the highest annals of the sport, out of nowhere Fernando Alonso clocked the fastest lap with only one more to go.
Right when we were impressed by the two Ferraris, that gathered (maybe amid wide-eyed surprise of Mercedes) a 1-2 finish, a notification popped on the screen on lap 69: fastest lap-Fernando Alonso- 1:20:182.
What may have seemed the anti-thesis to usual frontrunners- Lewis, Vettel, Raikkonen, and Verstappen- was the exhilaration that only 'El-Nino' could've provided.
But were feats like these the much-needed instances of respite for McLaren in that typically demoralizing period 2015-18? Well, where Fernando Alonso was concerned, he continued to persist despite being challenged by 19 men on the grid whilst he competed in a recalcitrant machine that was as opposed to speed as a parent to his kid's penchant for avoiding homework.
In a four year stint with the iconic outfit, where he competed in 80 Grands Prix, Alonso ended up scoring points on 25 occasions (top-10 finish).
Random stat? Lest it is forgotten, Fernando Alonso endured 23 DNFs, nearly six per season, effectively, which means technically speaking, Alonso managed to amass 132 career points from 57 GPs, driving a car that was, at best, on par with Sauber.
Today, we feel the frustration of Vettel grappling with a painfully slow car in 2020, which is when Ferrari fielded much-competitive and incredibly fast machines from 2016 onward. But how many world champions so accustomed to being at the fighting front of the grid would've managed to painfully endure the challenge of being backmarkers in the fashion Alonso did?
Lest it is forgotten, this was the man who somehow found a way to pull a bitter machine that stood 9th on the Constructor's charts in 2015 to a respectable 6th the very next season, scoring 54 of the 76 points McLaren gathered that year.
What makes one a worthy world champion?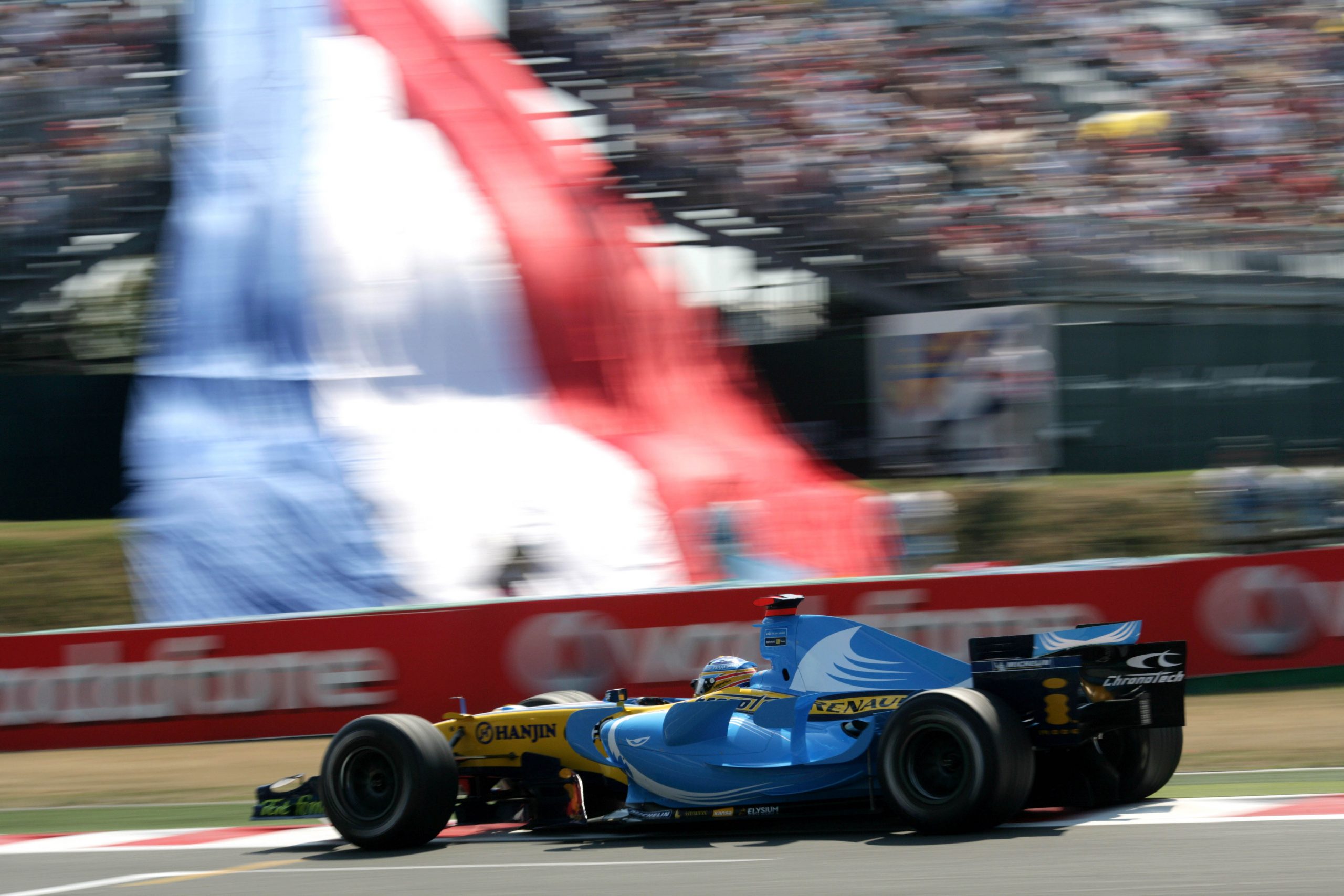 Maybe there's some sense to gather that true greatness doesn't stem from winning championships alone. Rather it emanates from the ability to keep pushing despite the realization that what you have at your disposal are very limited means.
Fernando Alonso, whose famous Ferrari stint is most noted for the driver's failure to win a title with the Prancing Horse, it could be argued, has been critiqued rather bluntly for we fail to recollect there was nobody on the grid in that tumultuous and action-packed period (2010-13) who could've challenged Sebastian Vettel as furiously as the Spaniard.
Frankly, for as long as the name of Fernando Alonso will be taken, it won't be in isolation with the mind-boggling drives he delivered for Ferrari despite enduring the ignominy of not winning a title for an outfit he called his dream destination.
Drives like Monza, 2010, where Alonso, in his maiden season wearing bloodshot red overalls, brought up the team's first victory at its home track in three years. Was this a sign of things to come?
At Germany, Korea, and Singapore that year, Alonso denied Red Bull the sip of the champagne from the top step of the podium. Finally, you thought, the horse was prancing given at the completion of his year in red, Alonso emerged second-best, next only to Vettel.
2011 was a dip in fortunes, yet Alonso struck with 10 podiums (a repeat of 2010 tally), post which he'd raise his game in 2012 with 13 podiums, amplified by ecstatic wins at Europe, Malaysia, and Germany. Even as the 2013 car didn't support his ambitions, he kept pushing, offering some solace of sorts, as he gathered 2 wins, 9 podiums overall in his penultimate year.
Want to fight hard, rally behind the Spaniard!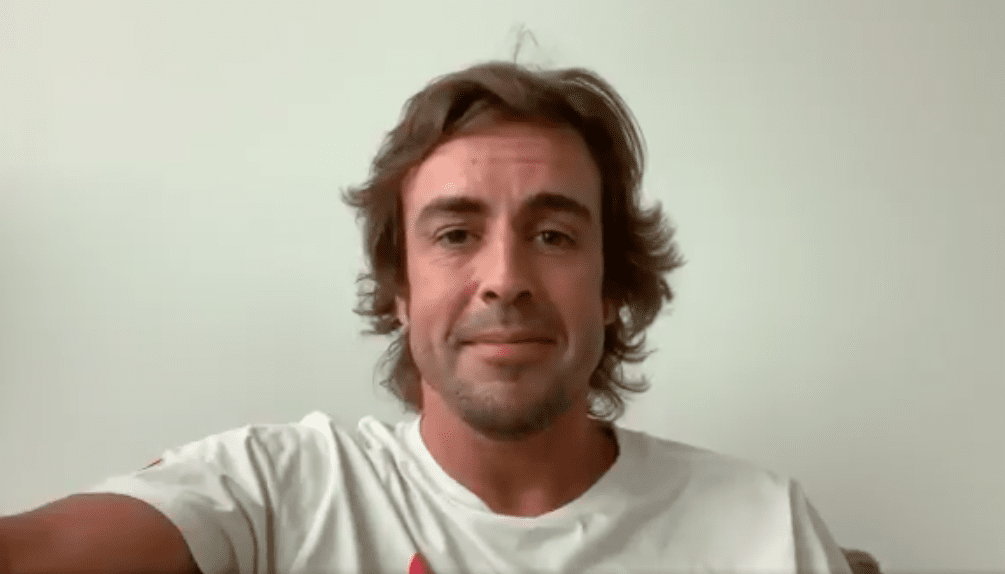 Finally, in 2014, with the start of the new turbo-powered era of hybrid cars, the season that'll be remembered for Vettel being comfortably snubbed by Ricciardo, Alonso showed his flair; collecting 161 points for Ferrari who underpowered him with a forgettable machine with a questionable front-end and faulty aerodynamic design flaws. But even in that year where Ferrari misfired, Alonso bettered Raikkonen by no fewer than 106 points.
It must be said, it took us an awful lot of time to understand that this eccentric mad-man so driven to excel deserved greater respect than was usually afforded, yet, we never gave it; have we been so caught up with the Silver Arrows show that we couldn't offer perhaps praise akin the famous "If you want to win, hire a Finn" adage by coming up with, "If you want to fight hard, rally behind the Spaniard!"
As Fernando Alonso, who's just turned 39, plans to return to the grid, his comeback with Renault for 2021 being as keenly awaited as the magician who can produce rabbits out of hats, let it be known that Formula 1 won't be burdened by the return of an aged man, as some allege, but thrilled by the comeback of a man who can be called a true racer.
The man who needs 3 more podium finishes to hit a century in the fastest form of motor-racing. The man whose two world titles curtailed the nearly unstoppable rise of the titan we can't image the sport without- Michael Schumacher.
As Alonso returns to where he belongs- the grid- a place you feel is his home away from home, it can be said, a fire will rise, and fresh ambition will stoke Renault, the team that birthed his legend!
But above all, Fernando Alonso featuring on the grid will be a saga endlessly exciting and inspirational at the same time for a bunch of youngsters nearly half his age, who'll consider it no less than a Grand Prix won if they happen to beat him!
For it's completely normal to counter yet another driver but something sublime to contest with the Samurai of Formula 1; the fighter, who akin to a soldier on the war front knows not what it means to quit. After winning countless hearts both on and off the grid, and conquering 24 hours of Le Mans on debut, can Alonso weave magic with familiar zeal in his second wind? All eyes on 2021.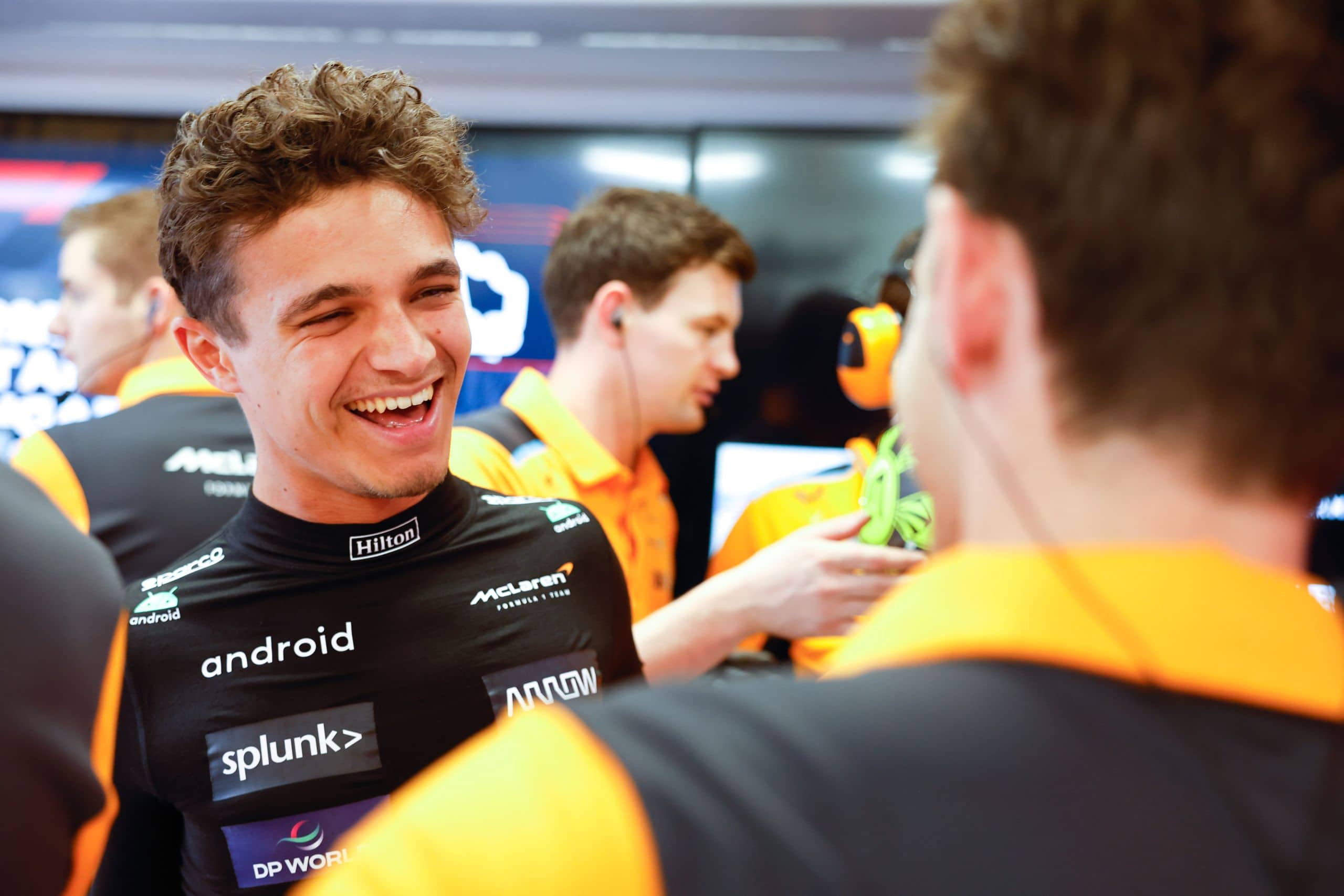 In the most recent times, Zak Brown, the top boss ...