From 2015-17, it wasn't uncommon to spot Sebastian Vettel and Kimi Raikkonen at the Ferrari World, Abu Dhabi. Call it a PR-regimented move or a friendly driver outing. Though it's always a sensational feeling to climb up a roller-coaster, it becomes a challenge, often, an exasperating one when you ride the Formula Rossa.
But if you have seen videos of the duo hanging out there, you may have seen two different expressions. Kimi, nonchalant as ever, sporting the unexpressive face, with his teammate sporting a more cheery, enthusiastic persona.
Typically, the moment the fall approaches, while Kimi can be seen 'normal' as he likes to call himself, it's Sebastian Vettel who feels the 'rush' as he hits the 'drop.'
And in some ways, if you come to think of it, that's pretty much where Vettel finds himself today. It's been a heck of a roller-coaster ride with Ferrari. The only thing that's changed from now and then is the venue.
Back then, he was on the roller coaster. Now, he's in that Ferrari for only a few races.
It was easy to sport a smile back then. What remains today is an unfulfilled dream, a bit of emptiness.
But how can there a thrill when aged just 33, you find yourself staring at the exit?
Of all days, it's your birthday that you anticipate with keen interest. Surely, Sebastian Vettel's 33rd is one he may find the strangest.
It's not just down to the fact that the SF1000 lagged behind several fast-paced competitors throughout Spielberg's Friday practice, it's because there's nothing extraordinary to look forward to when you are Sebastian Vettel in a sport that's your second nature.
The sport where you once made winning a habit.
Formula 1 is like a sand-timer. The clock is already ticking the moment you're in. No other sport, not Cricket, not Golf, not Badminton or Tennis reminds you of the importance held by every nanosecond.
So, it definitely doesn't help to know that unless a miracle happens in the months ahead, Sebastian Vettel's time's up in the sport. This isn't just a famous German driver. It's that kid who was clicked smiling next to his idol Michael Schumacher; the child prodigy who grew up to become a four-time world champion.
Driven and passionate akin to the percussionist in a live-wire of a rock concert; the man with an endless reserve of energy.
A strange ending, in Formula 1, usually strikes the non-performers. Deep down the most passionate Nico Hulkenberg-fans know he got the stick for a reason. You can't be at the top annals without a win or a podium. The likes of Massa and Webber are admired. But is the sport incomplete without them? It can warrant a healthy debate. So what beckons an endless discussion is how might F1 look in the absence of Sebastian Vettel?
At 34, Romain Grosjean, a year older than the German, has 10 podiums and 1 fastest lap. Daniel Ricciardo, just two years younger, is still searching for a maiden driver's title, despite collecting 7 wins.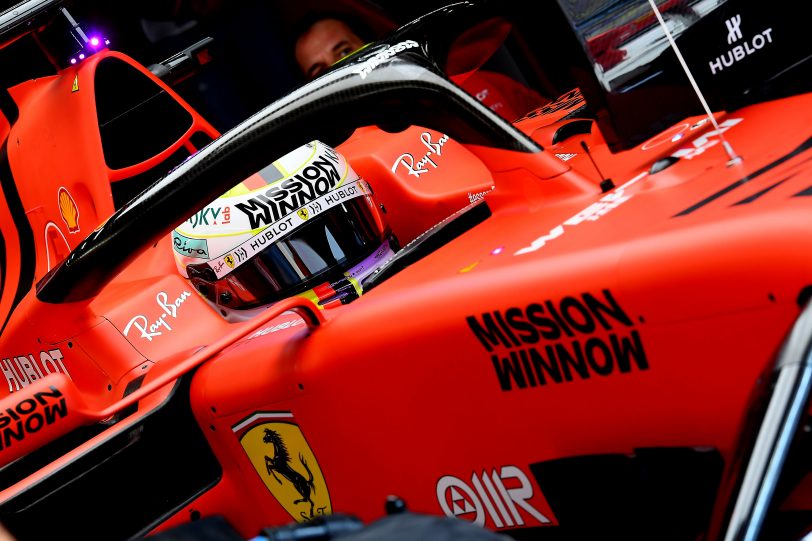 That Sebastian Vettel has collected 120 podiums, 53 wins and set 38 fastest laps, and yet finds himself without a drive for the next season points to something weird.
It reminds us sufficiently that those who said expect the unexpected in Formula 1 aren't just dabbling with cliches.
Wasn't he supposed to be the one going after his idol's record?
And therefore maybe in the ups and downs of an unquestionably talented name does one come to understand that ultimately, the sport isn't just about those salubrious champagne-spraying moments, many to which Vettel himself belongs having pop opened the bottle everywhere from Suzuka to Monte Carlo, New Delhi to Singapore.
But is misery the only emotion that describes yet another horse poised for glory, alas one who couldn't go prancing after titles for Ferrari?
What none can take away from Sebastian is that he won no fewer than 14 races for the Scuderia in its post-Fernando Alonso era, emerged better in the teammate battle with Kimi Raikkonen as he strengthened the graph for a team that emerged second best only to Mercedes over the years.
Mustn't therefore we forget that before he wore the red overalls, Sebastian Vettel dominated with godlike frenzy at the Milton Keynes-outfit, bringing a spate of achievements that stand as legendary in the annals of the sport.
From 2010 onward, if you wanted to know who gave Red Bull the wings and Mark Webber heartache, you knew it was just one man. For nearly half a decade, the feature of Sebastian Vettel in a race win became such a recurring phenomenon, a norm of sorts, that you could just spot the wagging finger to know who won.
No other driver on the current grid- not Kimi, not Hamilton either- has won as often under the sparkling lights of Singapore. You think of Marina Bay and you think of Car number 5 who posted as many wins there. A four-time winner at Japan, Vettel stormed to ballsy wins at New Delhi and Korea too, clinching a hat-trick of wins at the latter whilst maintaining a 100 percent win record at the now-abandoned event.
What we remember of the time before the 'Grazie Ragazzi' period is the jubilant voice that burst on the radio screaming 'Yes, yes' in the wake of a win, the man who captured 30 podiums (of his 120) in just two seasons alone (2011, 2013) thus capturing a fourth of his career podiums in such minuscule time frame.
What Lewis is doing now, Vettel did before. In 2011, aged just 24, Vettel bagged 17 podiums in 19 races.
Yet come to think of it.
The very man who would have been worried about finding the Vettel-enigma hard to endure (back then) is the very champion who's consistently knocked the socks off the German in tussles over the years. So when Lewis recently declared Vettel, not Schumacher or Alonso, as his greatest competitor, something told you the regard was genuine.
Two men who command statistical wizardry-, boasting 10 championships and 135 wins among them. Two men who came to blows at Azerbaijan at 2017 have a history of taking on each other at media pressers and have waltzed with blazing speeds, often dislodging one another at their respective home Grands Prix.
Vettel outpaced Hamilton and won the 2018 Silverstone race. Hamilton came back strongly to win in Germany that very year.
Whenever Vettel seemed the clear and imminent danger for Lewis by winning at Canada, Hamilton's famous fortress of sorts, the Englishman went ahead and aced Ferrari's home Grand Prix. By the end of 2018, the Briton had already led 213 laps at Monza.
You can be pardoned for thinking that the Lauda-Hunt and Senna-Prost rivalry was all F1 had in store. Along came Hamilton and Vettel with adrenaline-pumping moments to raise the bar where moments such as Vettel diving on the inside (over Lewis) in the run toward turn 3, Lap 39, in Austria (in 2018) stand out.
This is why when Vettel will walk away despite fitness, if not glorious form still on his side, it'll hurt.
A multiple world champion with over a decade of experience has plenty still to offer. The desire to win cannot be questioned. He's the same lad who came out of nowhere and aced a belter of a contest in Italy, 2008, practically as a nobody under wet weather.
The same lad who, over the years, became the flag-bearer of Ferrari at challenging circuits like Bahrain and Australia, vaulting with straight-line speed.
Even though, what's possibly went against him is a treacherous track record of spinning and hurting his own chances. Think USA 2018. Think Monza the same year. And on other occasions, giving stewards a headache like Montreal, 2019.
That being told, at his heart, Sebastian Vettel, whether he mounts a comeback or not, should be credited for driving his heart out.
The man who didn't know what it meant to quit, evidenced by the sensational drive he pulled off at Hockenheimring, 2019- when despite starting from the rear-end, he recovered to finish second.
Above anything, he should be regarded as a fighter who contested with chivalry, a dying trait, someone who didn't just entertain doing donuts upon becoming a world champion.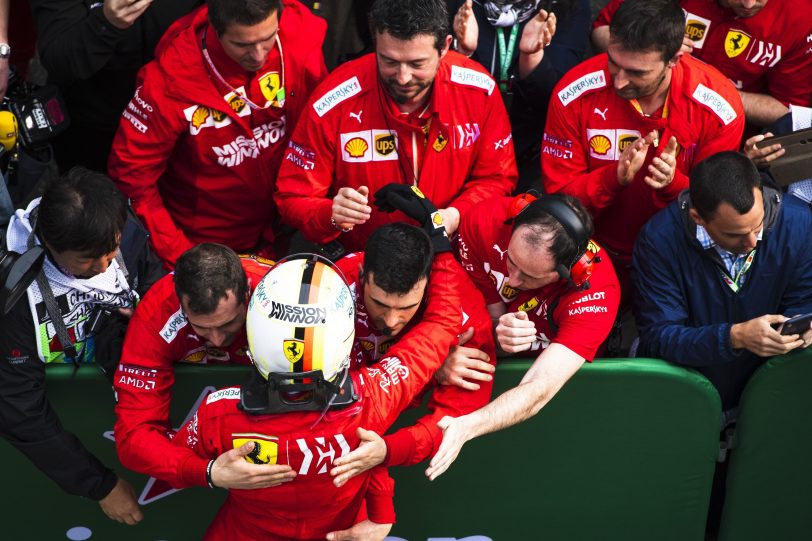 But someone who showed great sportsmanship. Ever the man who plotted the downfall of others driving his Red Bull but also the gentleman who accepted defeat graciously; rushing to the Mercedes paddock each time he congratulated a worthy opponent.
Forza, Seb!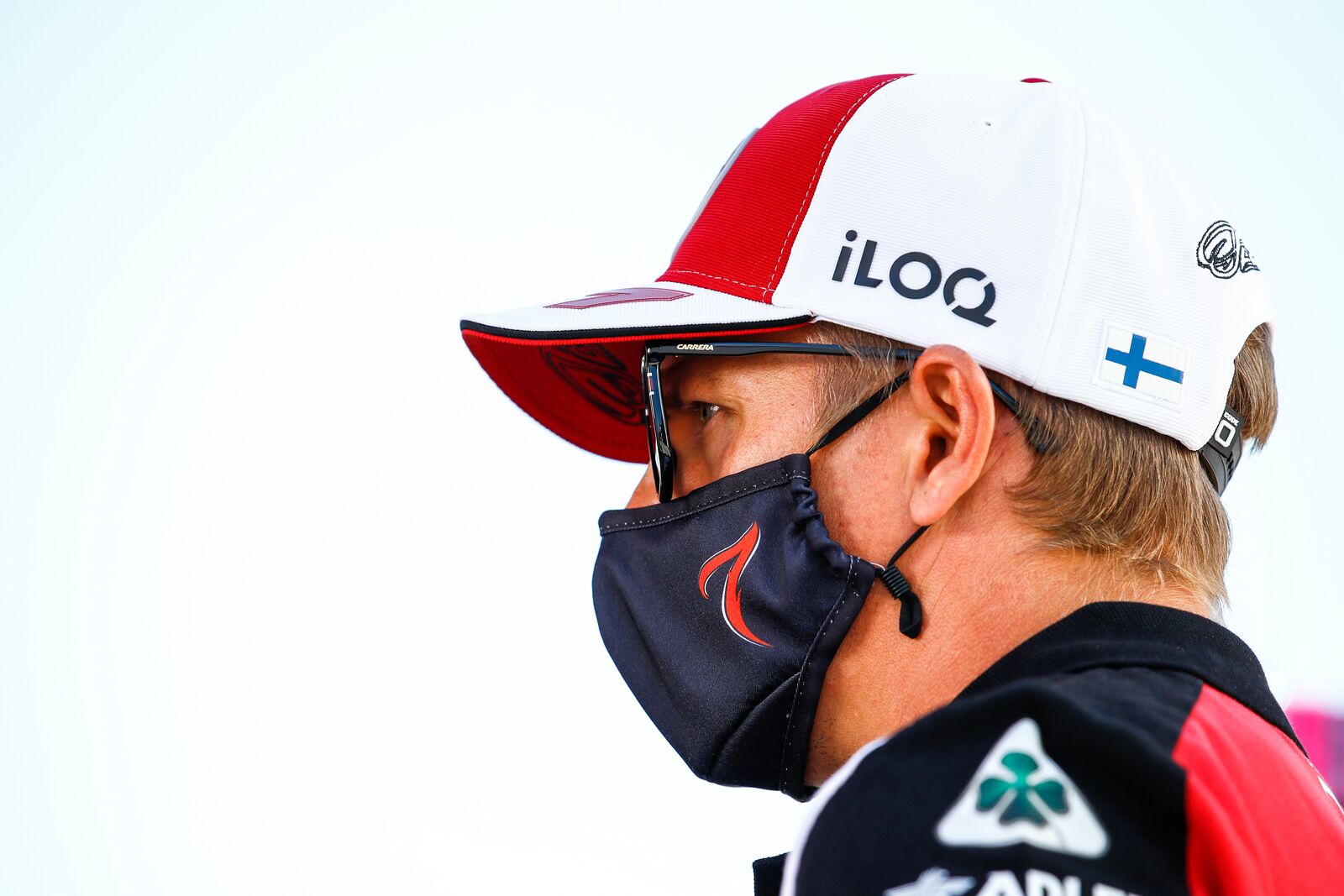 "Kimi, why do you think the move to Sauber would ...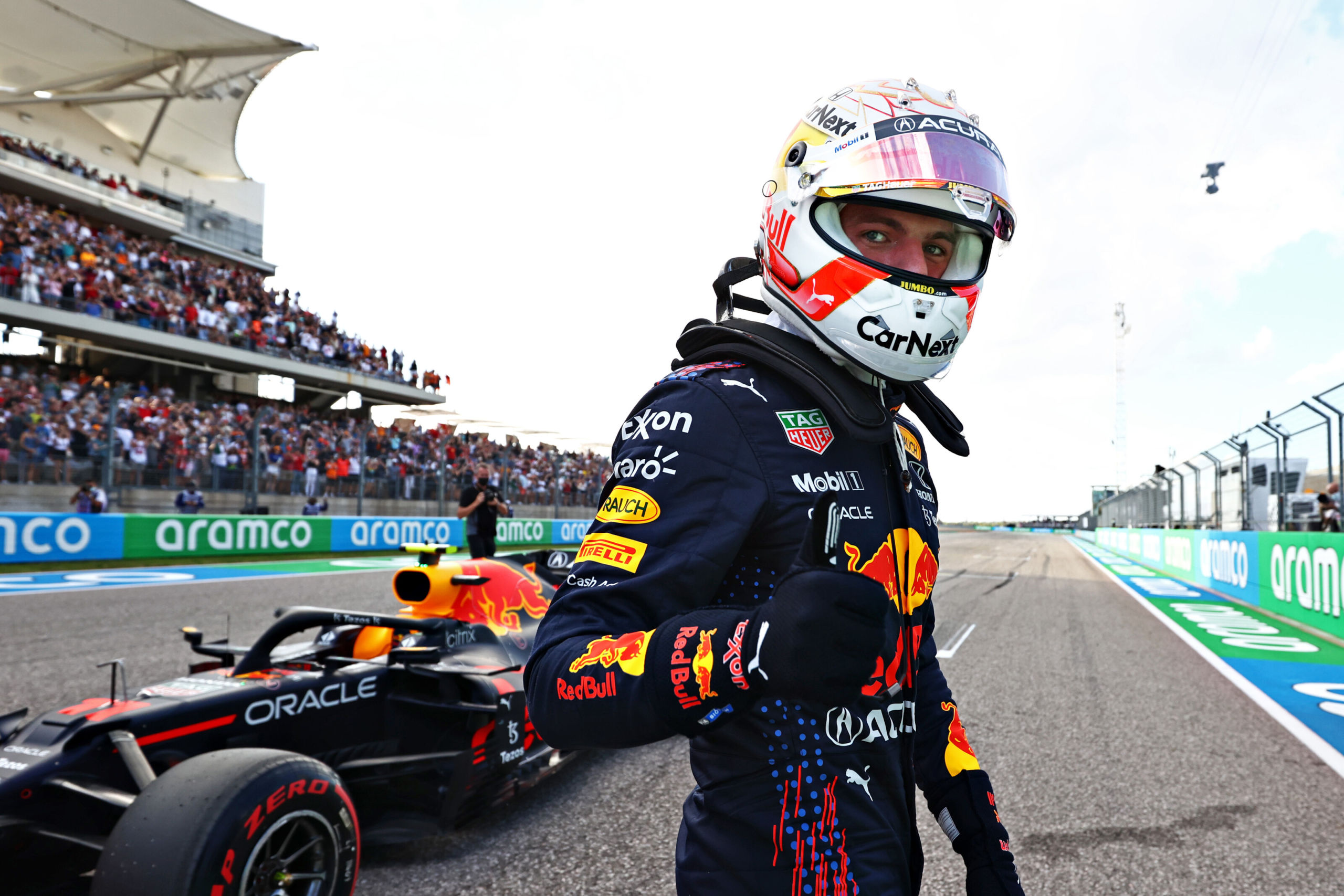 In the dying moments, Max Verstappen snatched pole position for ...