The 73rd season of Formula One (F1) will start in 2023. The drivers participating will be exciting to watch because they are all extremely talented and have a lot of potential for greatness. Here are some drivers who you should keep an eye on their betting odds this year:
Max Verstappen
Max Verstappen is a Dutch racing driver who currently drives for Red Bull Racing. He is the youngest driver to win a Grand Prix and he's also the youngest to lead a lap in F1 history.
Verstappen made excellent use of the vehicle, even though it may have been the fastest this year. He established a new record for wins in a season with 15 victories out of 22 races, completely dominating Red Bull colleague Sergio Perez in both qualifying and the races. He had to cope with different car failures in the first three races of the year, but after the RB18 held together, he scooped up the points even though the Ferrari appeared to be the faster car in the first four rounds.
Lando Norris
Lando Norris is a British racing driver who currently serves as a McLaren driver, and he's only 23 years old.
Following 4 years of absolutely outstanding performances in a midrange car, it's simple to take Norris' results for granted, but he was incredibly impressive again in 2022. The 23-year-old dominated his more seasoned teammate, Daniel Ricciardo, throughout the 22 races but was the only driver not in the top three teams to finish on the podium.
George Russell
Russell's elevation to the team coincided with Mercedes' first poor performance in nine years, which felt unfair, but it didn't stop the 24-year-old from excelling this year. He ended 35 points ahead of his colleague and seven-time champion Lewis Hamilton in the standings, mostly as a result of some amazingly consistent performances earlier in the year when the vehicle was still at its weakest.
In 2022, Russell achieved his maiden pole position and his first victory—both of which will be the start of many—and firmly established his place at the top of Formula One. 
Lewis Hamilton
A sixth position and no victories, the 2022 season was statistically Hamilton's poorest of his career. A dismal season for the seven-time world champion is still better than most of the field, but his lack of a race victory and low point total doesn't necessarily indicate anything. He tried a range of experimental settings at the first nine or ten races of the season due to Mercedes' porpoising and riding troubles, which cost him points but helped the team identify important development areas.
He defeated Russell 13-9 in qualifying and had a thin 0.082s average advantage over his younger colleague, suggesting that he was faster overall. It will be interesting to see who wins in their second season with a more reliable vehicle.
Charles Leclerc
Charles Leclerc is one of the most promising drivers in the world. He has proven he has potential, as well as a lot of time on his side.  Why is Charles so impressive? He won his first race at the Bahrain Grand Prix when he was 19 years old; no other rookie had won their first race since Fernando Alonso did it in 2003! When Charles broke this record just over halfway through his first season with Sauber, it showed how much potential he has for future success.
In addition to being an outstanding racer, Leclerc also comes from Monaco: a country known for producing some of F1's greatest drivers (including Michael Schumacher). It's unlikely that there will be another Monacan driving in F1 anytime soon—but if there were ever one who could do it justice, it would be Charles Leclerc.
Fernando Alonso
In 2022, the two-time champion was at or near the top of his game. He says reliability concerns and bad luck prevented him from scoring an additional 60 points and looking back on his season, it's simple to find numerous chances he lost because of uncontrollable circumstances.
In addition, despite these difficulties, a run of 10 straight points finishes from Spain formed the basis of his final points total and demonstrated that he still possesses both consistency and outright performance.
Sergio Perez
Sergio Perez earned 11 podium finishes, including two victories, but Perez had a poor year in 2022 given the circumstances of his vehicle and partner. Being Verstappen's partner in Formula One is perhaps the toughest job there is.
After the Belgian Grand Prix, Verstappen got more favored and got better upgrades at the expense of Perez. On the bright side, he achieved his victories in Monaco and Singapore, and soon after the race in Monte Carlo, Red Bull gave him a two-year contract to stay with them. Hopefully he gets all he needs this year to be a star, since Verstappen is retired.
Conclusion
If you are a fan of Formula 1, then you know that the race is one of the most intriguing and exciting events in sports history. By following these drivers closely this season and watching them compete, you will be able to see how well each driver does when faced with challenges on both the track and off.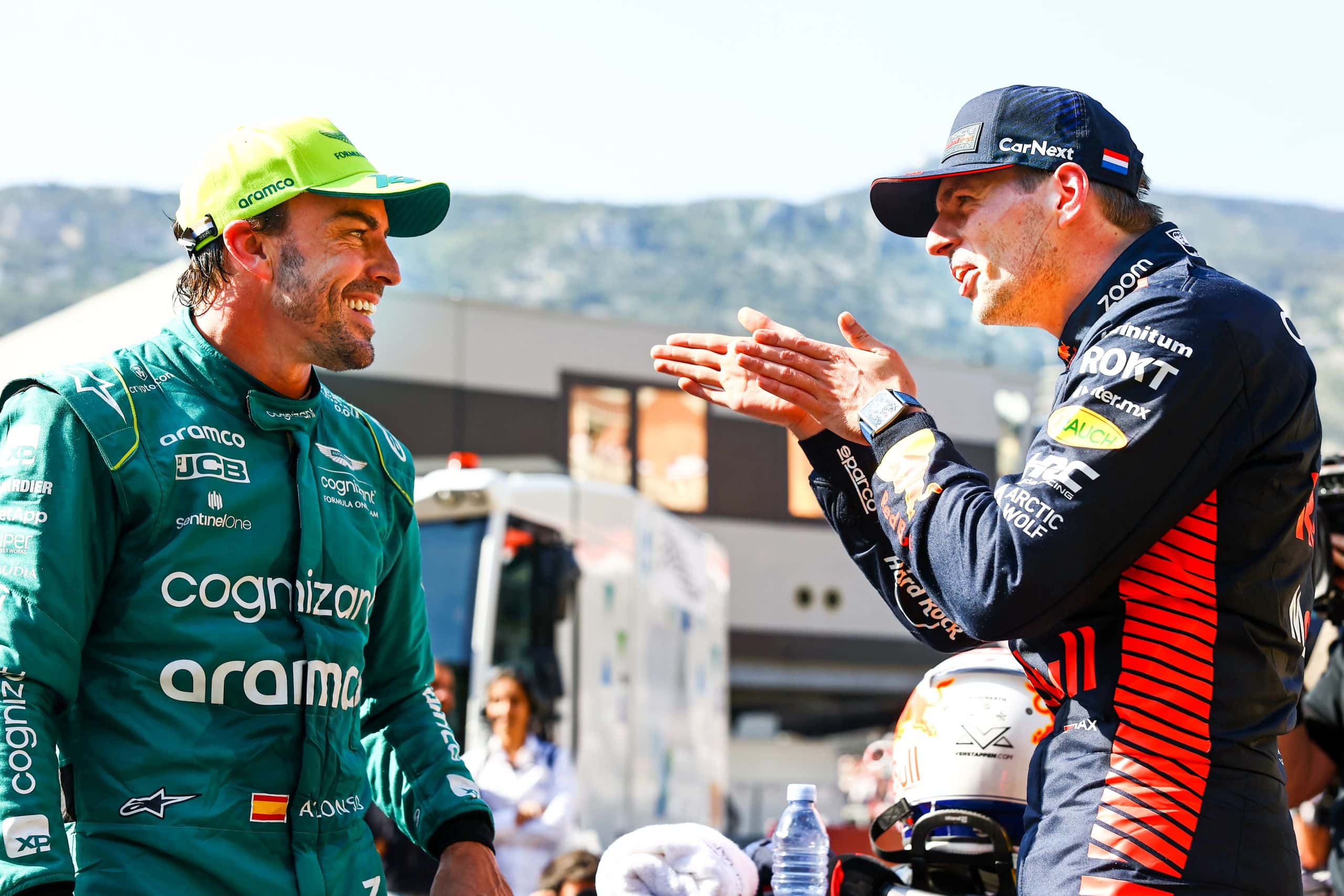 Max Verstappen has snatched a last-gasp pole position at the ...