13, they say, is an unlucky number. But then, are all things in life marred by bad omens?
No. Right?
But what do you do when the numeric value and a racetrack called Imola get together to give us Round 13 of the 2020 FORMULA 1 season.
Surely, there ought to be a bit of a concern.
One notes, more so for it's here at the heart of Northern Italy that the sport lost arguably the greatest in FORMULA 1.
A Haunting Memory, That We Still Struggle To Stay Clear Of
So as FORMULA 1 brings back Imola- a polarizing venue- 14 years- since it last raced here- there'll be feelings and a mixed vibe altogether around the returning track.
After all, it was here at a corner described as horrible, understandingly so, that we lost the great Ayrton Senna.
You can get drives with many more wins and titles but that Senna-esque DNA?
The vastly superior race craft and car handling, the energy, emotion, do you have one full day.
Wait, there's also a problem.
With Imola returning, what also returns is one of the most hated words in FORMULA 1 lexicon.
Tamburello.
Maybe, the feelings won't change all that much ever.
But is this 'legitimate' dislike (if not out and out hatred) of the corner, not to mention, a sense of permanent loss it reminds us all about Imola?
One wonders- what might transpire on the track come November 1, 2020 as the venue of the former GP event- San Marino Grand Prix- returns as Emilia Romagna Grand Prix?
Agreed there's this stickiness in life, particularly about things one finds hard to let go of.
But should one only stick with the paralyzing fear Senna's death evokes; can we not try to reflect on the 'brighter days' instead of only dwelling on what happened here on May 1, 1994?
This is, unless it doesn't strike one at all, a track where none barring one driver raced back in the 2006 San Marino Grand Prix.
The Iceman Cometh Again To Imola
Some call him the grid's 'Old Man,' but back in the day, he was probably as his current teammate Antonio Giovinazzi and Carlos Sainz Jr.'s age (as they're today)
Right Kimi?
That it was a 41-year-old not his talented teammate who was responsible for giving Alfa Romeo a new lease of life in a season where big gains have often meant putting the car in Q2 (first at Spanish GP, followed by Italian GP, and then, Tuscan GP), stands in Kimi's favor.
Probably fair to say the old man hasn't completely lost it.
Moreover, to his advantage- his wealth of experience being the prime factor at this point- will make for an interesting sight at Imola, especially given the younglings in cars with nearly similar-or-or arguably better race performance have failed to even open their account so far.
But the aforementioned doesn't undermine George Russell, even as his car is perhaps mired under the black clouds of 1994.
Younglings To Embrace Imola For The 1st Time, Not Kimi Though
Nevertheless, Imola would bring palpable excitement of watching how might some of the current grid's best young drivers perform in what'll be their maiden run here.
Yes, the very track where the Alfa Romeo driver, retained for 2021, emerged P5 (back in 2006), when the likes of Latifi, Albon, were 11 and 10, with both Max and Charles being 9-years-old, respectively.
Can It Be #7 For Mercedes and Lewis?
Moreover, rather even more interestingly, Imola could well be the stage where Mercedes and the great Lewis Hamilton inch closer, rather the closest to a 7th Constructor and Driver Championship, respectively.
The math suggests, all Mercedes are to ensure is to leave the circuit with a 176-point advantage over Red Bull, the only team that has managed to play spoilsport, not to mention, Alpha Tauri's incredible triumph at Monza (with Gasly being the hero).
In a year where the team and their mighty achiever haven't put a foot wrong, barring a win opportunity lost here and there, the sport has seen the dazzling duo smash the rest out of the park.
Was always expected? Not really, since 2020 has also been a season where barring the last lap tyre delamination at the 70th Anniversary GP (that almost spoilt the team's chances), star driver Lewis Hamilton has grappled with uncharacteristic mistakes owing to penalties, here and there.
With another qualifying battle hopefully one that'll only add to the excitement of seeing something action-packed minus accidents, can Imola do something incredible like a Monza or Tuscany? Let smiles prevail over a track where one often associates darkness or tears!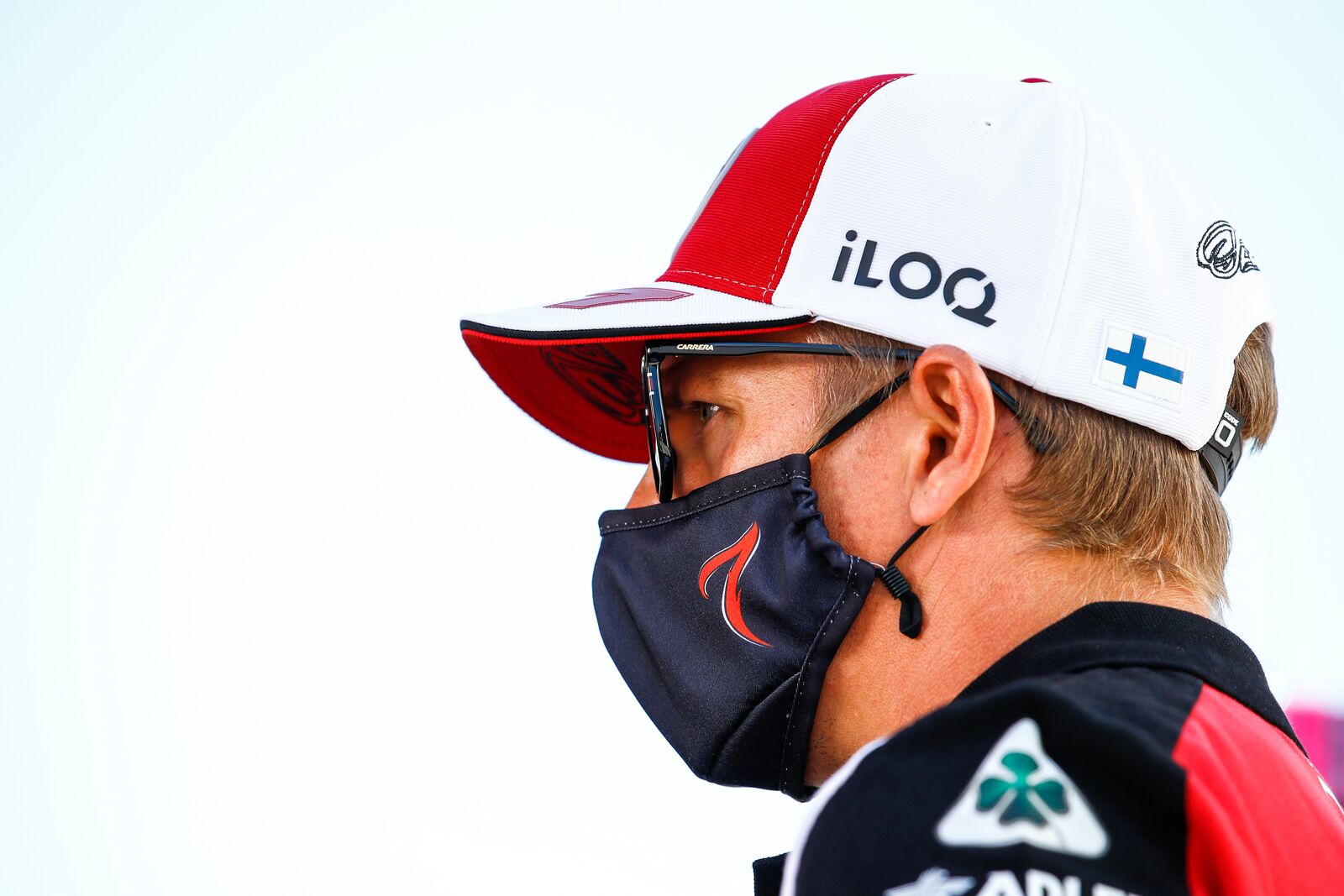 "Kimi, why do you think the move to Sauber would ...