Unless you are living under a rock, it's not hard to note that Charles Leclerc is the Ferrari driver holding the fort for the Maranello-based outfit. Remember, this is a team with a long and glorious history that has gone from being a front runner in seasons like 2017, 2018 (not 2019 as such) – to becoming a midfielder this year.
Philosophy be damned, if there was ever a definition of "pain" and "suffering" then Ferrari's countless fans around the world know what that means in 2020.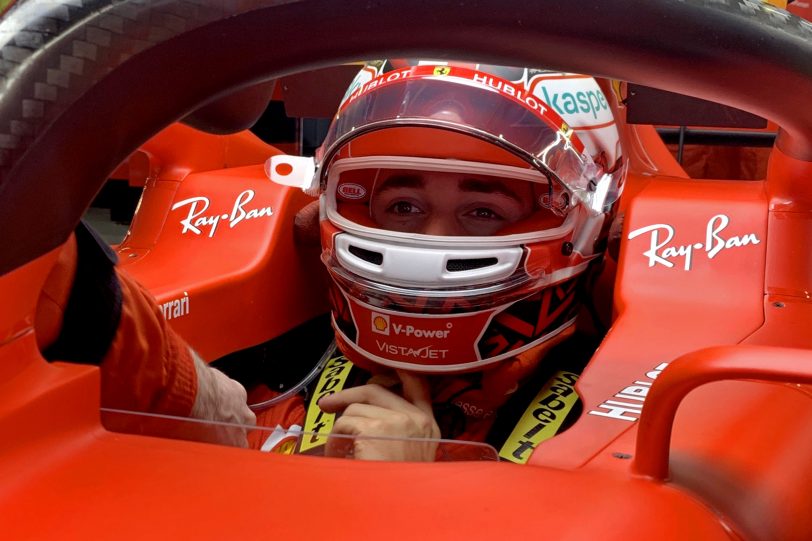 Charles Leclerc Carrying The Fight
What makes this situation unbearable then it's that Ferrari, or should we say, Charles Leclerc, is dealing with a fight at two ends.
For starters, 2020 is a season where Mercedes- who haven't lost a single season of the Turbo-Hybrid era 2014 onwards- are in devastating form.
Not hard to note honestly since the Black Arrows have won 10 out of 12 races held so far with only a handful to go.
Of these, Ferrari's numero uno competitor – or should now one say hammerer- Lewis Hamilton has already won eight, and broken the all-time record for most wins in the sport (92 and counting).
But that's just the tip of the iceberg.
Even though one would rather liken Lewis Hamilton- Scuderia's familiar basher- to a mountain given his daunting 2020 form.
Is that all for Ferrari's woes?
Not quite.
Frankly, Ferrari's life isn't getting any easier given the packed midfield tussles they find themselves amid.
2020 is a year where one doesn't require the acumen of a racing pundit to gauge that where Ferrari find themselves unwittingly- is arguably one of the strongest midfields in recent years.
There are tussles of a kind we rarely saw in the past half a decade, the likes of which include Daniel Ricciardo holding his own (in a Renault) versus two ballsy McLarens, and the two Racing Points (powered by the nearly faultless Mercedes).
And it is precisely here where stands the once-mighty team- now down on its luck for little fault of its drivers – facing, weekend after weekend, the uphill task of mounting a challenge to significantly powerful midfielders.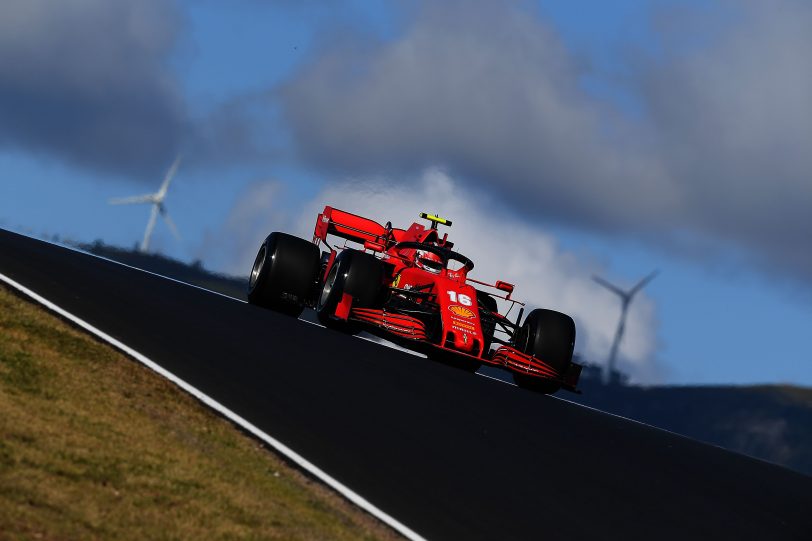 Ferrari's predicament is that the SF 1000 is a vastly underpowered car that has so far seen Charles Leclerc – not his four-time world champion teammate Vettel- doing all one can to fend off, albeit with limited success, other powerful machines, the likes of which include- the R.S 20 (Renault), the RP 20 (Racing Point), and last but not the least – the MCL 35 (McLaren).
Add to that, the rise and rise of the Honda-powered Alpha Tauri- and we have the Scuderia finding itself challenged by a team it may never have imagined would hit it where it hurts most.
That's as if bearing the other challenges was easy.
Right?
But full credit to Charles Leclerc, who's holding the fort for Ferrari in arguably their worst season in recent sporting history.
At a time where his four-time world champion teammate Sebastian Vettel, with all due respect, is finding it tough to beat Ferrari's own customer team in Alfa Romeo, the likes of Raikkonen and Giovinazzi putting a strong foot forward, Leclerc is far ahead.
And not just in out and out statistical output but in the way a young man, driving in just his third season, has navigated Ferrari through testing waters.
In just the last race, at Portimao, Leclerc finished P4. That same race, Vettel ended P12.
This is when the young Monegasque not only out-qualified the German great- Charles beginning from P4, i.e., second-row vis-a-vis Vettel's P15- but even beat each of the midfielders that had been giving Ferrari a reality check this season.
But what made the sterling drive at the returning Algarve (the Portimao-bound track) even more special was that it was Charles' best result in the last five Grands Prix.
Prior to arriving at the Portuguese Grand Prix – last held in 1996 – Charles, it must be said, evidenced a dip in form, knowing his usually high standards.
It didn't help the cause of the 24-year-old that at Nürburgring, that hosted the Eifel Grand Prix, the Ferrari driver recorded a lowly seventh. Lowly for he'd started from fourth on the grid, the exact same grid position (P4) he'd ace the 66-lap contest at Portugal.
Further back in the recent past, he had scored an Eleventh at Sochi (started P6), Eighth at Mugello (started P5), and even failed to finish his Monza drive, where he'd stated from an underwhelming thirteenth on the grid.
Yet, in each of these occasions- barring Monza wherein even Vettel endured a DNF- Leclerc's been the go-to man for the horse that one would love to see prancing.
The highlight of Charles' valiance – an example of which is underlined by drives like the P2 at the season-opener (Austria's Spielberg)- has been his ability to persist in both low-downforce and high-speed tracks that may so easily have dented his confidence having been aligned with an insipid machine.
It's one that's spent more time being dissected into pieces, becoming nearly a meme, than for giving smiles to fans who can't imagine the sport minus Scuderia Ferrari.
To conclude, Charles Leclerc would now want, at all costs, to up the ante of what's remaining ahead, in a season where he's clearly playing saviour.
And what's best is that he's showing little signs of bailing out without a fight. Picture the majestic pass on none other than the "Master of late braking" at Algarve and moments like overtaking the speedier McLarens in the early stages of the returning Portuguese GP.
All one can say is – Forza Charles. Keep fighting. For that is the Scuderia way.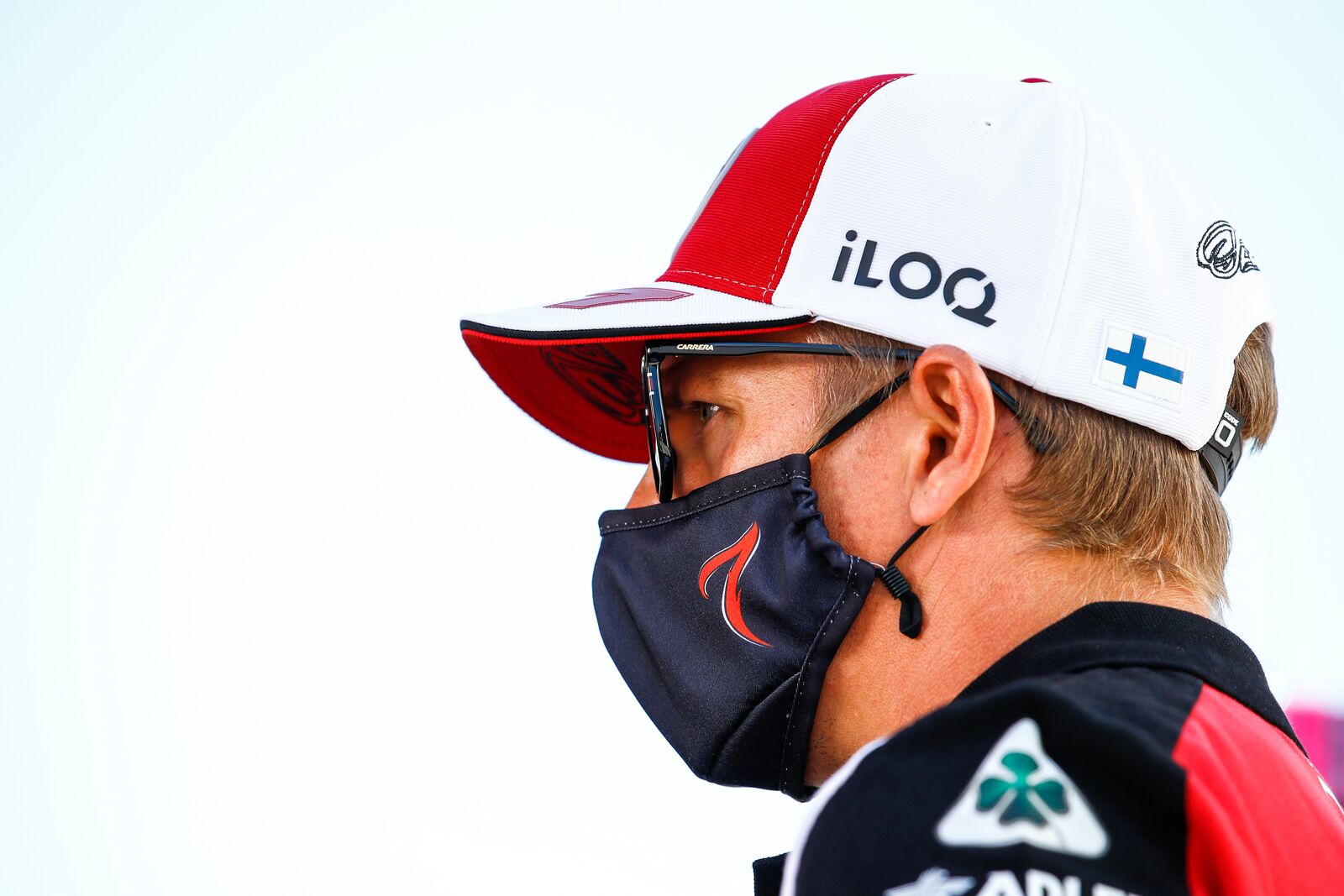 "Kimi, why do you think the move to Sauber would ...