A big talking point of the 2015 FORMULA 1 season came from a young Max Verstappen at the Singapore Grand Prix. It's what happened in the dying stages of the night-race that electrified the proceedings thereafter.
Max Verstappen's Coming Of Age In Singapore
A young 18-year-old driver trying all in his might to salvage useful points for a midfielder disobeyed what were clear instructions to let his teammate through.
Most would've been pardoned for thinking this was irrational exuberance. Call it erratic even. But the guilty wasn't charged, as he ended the race on P8, exactly the same position from where he'd started, and ahead of his teammate.
On his part, the race-finish earned the then Toro Rosso team six useful points of which the boy scored four.
Not a mighty earning if you consider race-winner Vettel earned 25 while Ricciardo scored 18.
But the boy had done brilliantly well in the context of his own race. How so? Right at the start of 61-lap contest, his STR 10 stalled on the grid and was pushed back to the pit-lane, which meant he'd fallen a lap behind the rest of the grid within seconds from the start.
To then rise up to ninth, by lap 49, having begun a lap down vis-à-vis the rest of the pack before finally finishing in eighth but not before passing Romain Grosjean, the Toro Rosso driver earned the faith of the team with Franz Tost confessing, "We initially thought Sainz was faster on fresher tyres but he wasn't able to catch up!"
Though on his own part, Sainz' teammate admitted he refused to let the Spaniard through for his father would've kicked him in the balls.
To many, this might have signaled arrogance of a silly nature.
How on earth can you let another one through? The kind of angst-filled verbatim-driven self-propagation you'd find on a bumper sticker.
But in reality, this was Max Verstappen being relentless.
Max Verstappen Has Always Had Incredible Self Belief
And it's his solid self-belief in his abilities that would eventually see him drive most points of the duo at Scuderia Toro Rosso that season (Max 49 to Carlos' 18).
And it's this 'Self belief' that earned him arguably the greatest moment of F1 overtaking in the sport's turbo-hybrid racing history that would follow a few months later.
For honestly, it's not everyday that 19-year-olds evoke comparisons with greats like Senna and Schuamcher who are hailed as "Regenmeister" in Grand Prix racing.
So when Max Verstappen in his unrelenting mould pushed at Interlagos on November 13, 2016 without caring a darn about incessant rains that made track visibility as easy as dealing with the pandemic-hit 2020, he didn't just score a podium (his first at Brazil).
He launched himself into a different ambit of appreciation compelling the most informed pundits to suggest they were visiting something extraordinary hitherto seen rarely but only at the expanse of Michael Schumacher in the 1996 Spanish Grand Prix and thanks to Senna's genius under wet weather.
Max Verstappen's fans may, to this day, adore each of his nine wins as his greatest moments in F1.
After all not many have scored as many wins at such a young age. But in truth, it's what he did at Senna-land nearly half a decade back when the likes of Russell, Giovinazzi, Norris hadn't even made their debuts that earned him a place among F1's future greats.
And the fact that 'Max's Brazil 2016' has, in itself, risen as an inseparable buzzword to describe the famous Dutch driver offers fitting testimony to the driver's fearless nature.
A drive which saw Toto Wolff (Max's biggest on-track rival's team principal) hailed in describing, "The laws of physics are being redefined" saw the Red Bull driver make a momentous pass on Rosberg at turn-3. What was special beyond measure was that while the world champion followed the traditional dry line in holding his grid position, the young ebullient driver excellent on the wetter part of the track.
But overtakes, a few of which targeted and claimed even Sebastian Vettel weren't the only awe-inspiring moments of that unforgettable Sao Paulo day, for right at the heart of excellent attacking were extraordinary saves that somehow kept the barriers at bay.
Where the best of the grid struggled and found no real traction, Max Verstappen found grip everywhere.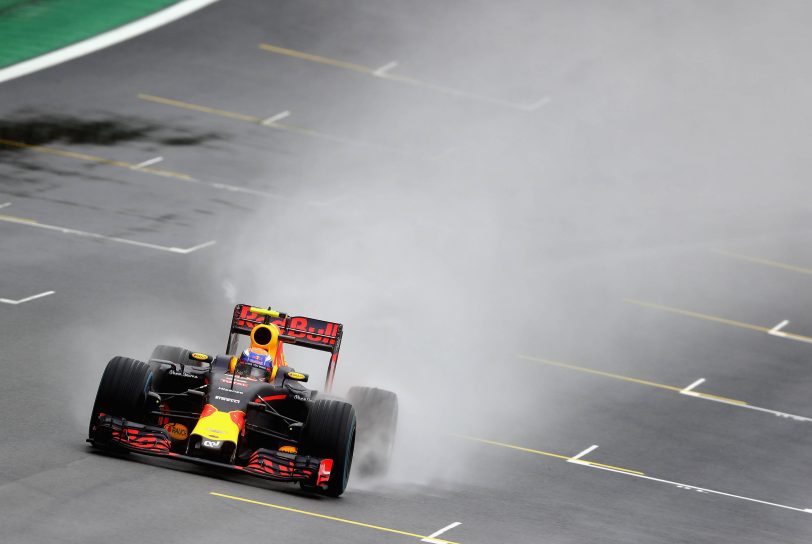 Max Verstappen Has Consistently Beaten His Teammates
But in a sport where beating the teammate is the driver's first big challenge, Max's success could be alluded to his ability at constantly pushing and maintaining an excellent sense of consistency all throughout.
And his qualifying form serves a bright reminder of this in 2020 where Verstappen hasn't been outqualified even once by teammate Alex Albon.
In the exact same machine where the greatest high for the talented Albon has been his maiden podium- a remarkable one at the action-packed Tuscan GP- Max has responded mightily well to Red Bull's expectation of him by doing the bulwark of their scoring.
He's scored 7 podiums of the 10 races he's entered with there being 3 DNFs, one each at Austria, Monza, and Tuscany.
In a year where Lewis Hamilton is, once again, lighting up FORMULA 1, Max is busy playing the antithesis to a smooth, incident-free prevalence of Hammertime. His surprising but well-fought win at the 70th Anniversary Grand Prix with Mercedes drivers suffering last-lap tyre delamination might have dampened the mood of countless around the world but it was strong template of a young rising force putting his initials next to a histotric date in F1's history.
But knowing 2020's fine form, what would you put it all down to? The element of surprise or Max's will to succeed that that the one who began 2020 with a non-finish is currently third on the standings, being the key element of threat that arguably worries Hamilton more than his actual teammate?
Truth be told, while it's easy to hail Verstappen for being the young prominent 'hard-to-ignore' figurehead in F1's circus, it's difficult to fully come to terms to the challenge he's enduring and with magnificent composure.
Think for a second how easy would the task be to be Red Bull's go-to man or the man constantly in charge being all of 23, of having an entire team revolve around the energies and talent of a figure who's every bit as volatile as it is supremely gifted?
Temperamental, often easily-offended but completely non-political in his lookout, it's only fair to say that Formula 1 is still breathing with original characters not restricted to a Kimi Raikkonen.
With crazy on-track shenanigans that have been fraught with danger and seemed rather strange with Verstappen driving dangerously in the earlier seasons (USA 2017 move on Kimi in the final lap, contesting Kimi at Hungary, 2016) what most adversaries now tackle is the crazy bull-like charge of a Red Bull force that doesn't know what giving up means.
Someone who will fight for the vacant area on the track not by running madly into your rear but by defending with all his might. Ask Charles Leclerc about Austria 2019?
Apart from bringing Red Bull their much-anticipated maiden triumph on home turf, by winning at Spielberg in 2018, only to defend the event a year later, Max made his way into history books by becoming the only driver to win for Red Bull in his maiden run.
Remember the 2016 Spanish Grand Prix? Few have given Vettel's maiden hurrah with Toro Rosso, in 2008 a feisty contest for the finest rookie win.
In some ways, Max' proclivity to triumph also affords him a special status in that while it took him just 1 race to show his mettle to the team that's become synonymous with his identity, others who've driven for Horner's outfit don't even come close.
It took Mark Webber 44 races with Red Bull to raise his first win with Vettel doing it in three. While Coulthard, otherwise with 13 race wins, simply failed to win for the Milton Keynes-based outfit, Ricciardo took seven attempts to take the Grand Prix win for Red Bull.
On his part, Verstappen, who finally got the measure of Daniel Ricciardo but not before being outscored by the Aussie in back-to-back runs in 2016 and 2017 (scoring 249 in 2018 to Daniel's 170), is responsible for why the future of the sport looks interesting.
And it's not just down to the fact that the quartet of Lando Norris, George Russell, Alex Albon, and Charles Leclerc looks absolutely brilliant and poised to succeed. It's also because knowing Max Verstappen's desire to constantly go fast and get better, come what may, he's going to ensure that none of F1's young talents ever have an easy day.
And in that uncompromising stance rests the essence of a man we love as Mad Max. May the race wins outscore the headbuts the no-holds-barred driver has on reserve for media pressers.
Happy 23rd Max!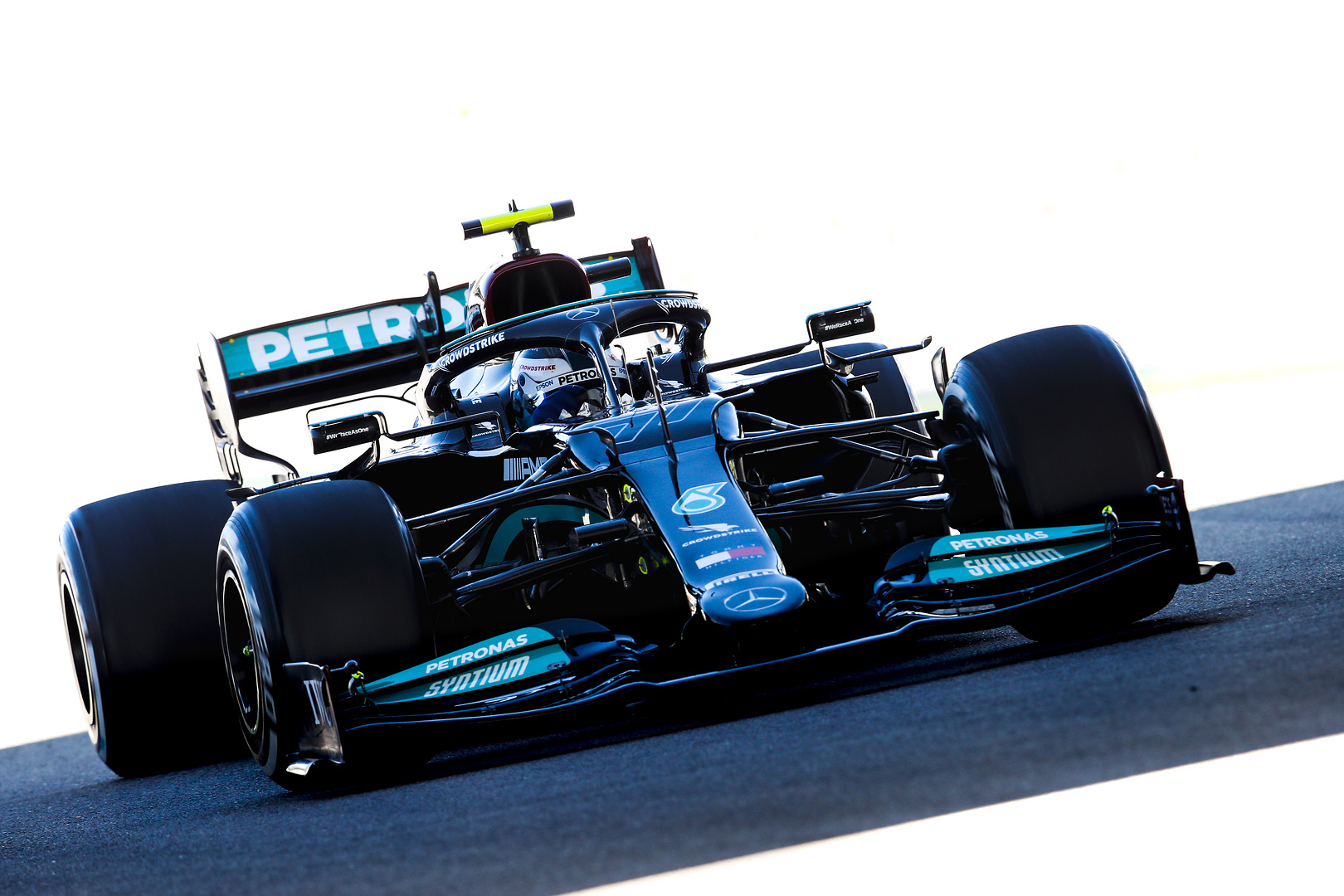 It was a strong Friday showing for the Mercedes-AMG Petronas ...