While Sergio Perez was happy to claim his third podium finish of the 2022 F1 season, the Mexican driver was left to ponder what might have been after feeling the race win was taken away from him in Barcelona. 
'On the first stint, when I let Max by, I was told that I was going to get it back. And we knew we were on different strategies. So when I was back on it, I felt like I could have gone through and probably given a better shot at my strategy, to make it work. But at the end of the day, it turned out to be the three-stop the way to go today.
'I let Max by in the beginning, then I thought at the time that I could go by and not lose crucial seconds, you know, to make my strategy work, but anyway, it's a good team result.'
Although he was displeased with how things panned out, and said on race radio that they need to talk about what happened in the debrief, Perez was quick to dispel any notion of unrest in the team. 
'I think what was clear was that the three-stop was a better race, race time, and the various strategies, so I think if I went in that direction, I would have won the race. And it worked out for Max. I think that was something we discussed.
'It was good, because we didn't know at the time which strategy was going to be the best one. I only felt that in the first stint when I gave the position to Max, that I was told that I was going to get it back and when I was on the two-stop I felt that I could have gone through Max and George a bit earlier to try and make the strategy work, but probably it wouldn't have been enough.
'But it still is a great team result, the season is still very young and, yeah, I think the momentum in the team is great. So we just have to discuss a few things internally. But yeah, there's nothing that I'm concerned of. If anything, I can say that the atmosphere in the team, the momentum we're carrying, it is tremendous, like no other team, so I'm pleased with that.'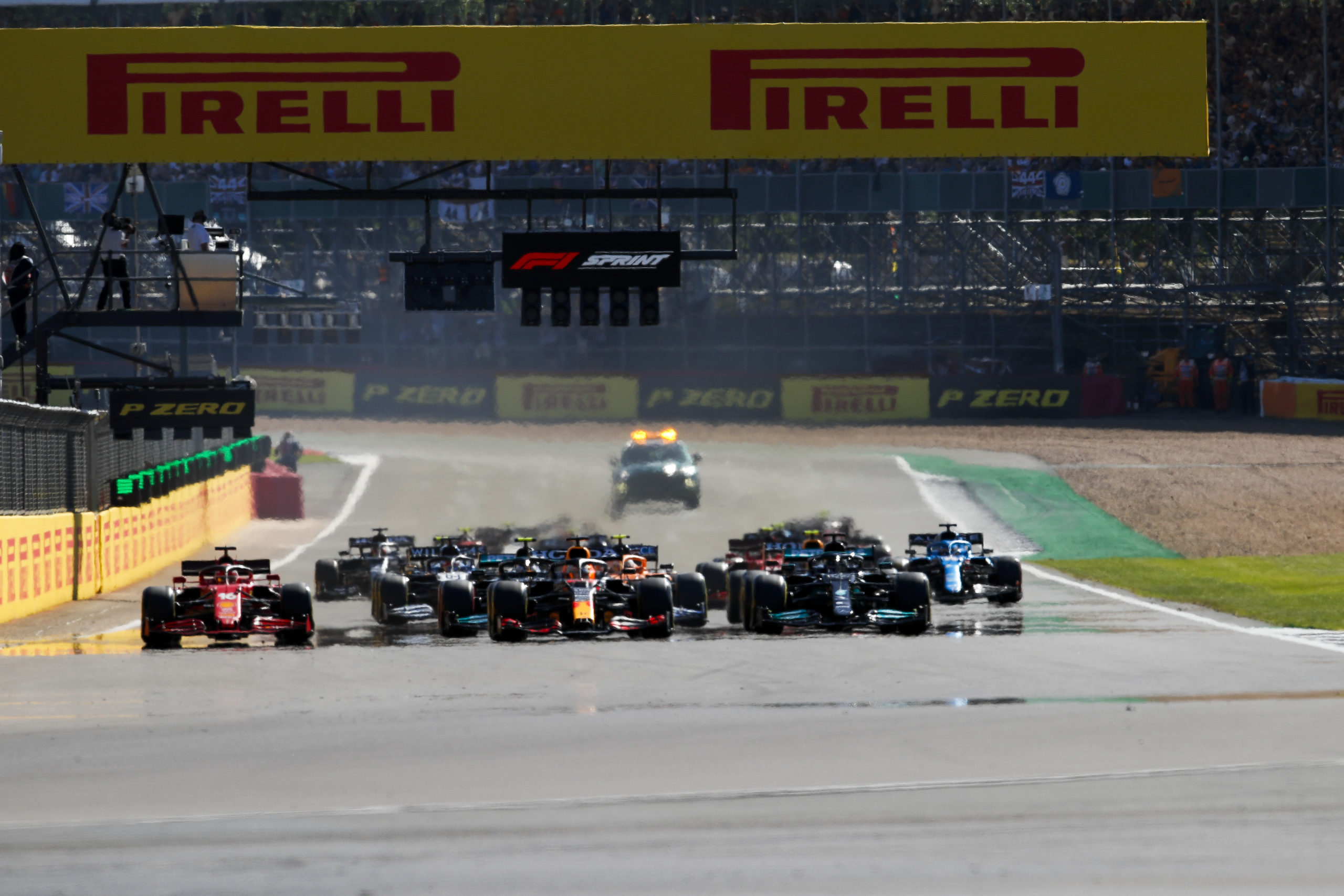 Formula 1 returns to the venue of the first ever ...