Sergio Perez led every lap as the Mexican driver won a marathon, delayed and wet-dry Formula 1 Singapore Grand Prix, despite a five-second penalty following a post-race stewards' investigation for a Safety Car infringement.
Perez was deemed to have fallen outside the required 10-car lengths behind the Safety Car on two occasions, receiving a reprimand for the first offence and a five-second time penalty for the second.
The Mexican retained his fourth-career win by 2.5s from Ferrari's Charles Leclerc, who had started the race on pole position.
"My best performance (in F1)! I controlled the race; the last few laps were so intense. I gave it everything for the win today," said the 32-year-old, adding: "I have no idea what's going on [with the investigation] I was just told to increase the gap. All in all, a fantastic day."
"I am so happy to get this victory for me and my Team, it means a lot to me. I haven't been on the podium the last couple of races but I was always working under the radar and making big noises behind the scenes, so I am super proud of the performance today. Mentally it was tough and you had to stay alert for the whole race. It was super tricky in the conditions out there today and people underestimate how difficult it is to drive in those, going through the final sector was so hard. There was a bit of miscommunication with the safety car I think, he was going really fast in places where I couldn't keep up with him and then slowing where I could go fast. We were driving on slicks in the wet trying to keep the temperature and that is difficult. When they told me I was under investigation I just pushed like qualifying for 15 laps to get as big a gap as possible to Charles."
Perez, who records multiple wins in a season for the first time, becomes the first driver to win both the Monaco and Singapore Grand Prix in the same season.
Championship leader Max Verstappen recovered from a spin and an extra pit stop to finish seventh, meaning that Dutchman Verstappen did not clinch his second title in Singapore.
Carlos Sainz completed the podium for Ferrari, with McLaren finishing fourth and fifth to leap ahead of Alpine in their battle for fourth in the constructors' championship.
Mercedes only scored with Lewis Hamilton, in ninth, as a messy race for the Brackley team saw both Hamilton and Russell damage their cars.
Despite Perez's win, Verstappen has another chance to win the title in the next round in Japan.
Classy drive from Perez
Perez called it his best performance, which Red Bull Team Principal Christian Horner agreed with.
"That was world-class from Checo, it is right up there as one of his best drives. He was always fighting and even though he had a lot thrown his way he managed to stay on top. The safety car could have been a real stumbling block but how many times have we had to deal with a safety car lap and how many precedents are there? For us, this time, it really was a none issue. The stewards took their time with it, but they reached the right decision. It would have been an incredible shame to have taken that victory away from Checo. It was a massive result for him and we are super proud of him. Conversely it has been a tough weekend for Max, he had a lot against him today and while he was very patient, it did not go his way. He kept having to attack the field from some distance, then he spun, then had to pit, then attack from behind again. He was always fighting though, even down to those last few laps. It was a shame but that shouldn't detract from a spectacular drive from Checo," said Horner.
The Mexican made the decisive move at lights out, beating Leclerc's Ferrari into Turn 1 in a wet start and controlling the race from the front.
Regularly able to edge out a tenth or two of extra pace to pull away from Leclerc, but with the multiple incidents, Perez saw his advantage taken away through three Safety Car (SC) periods.
There were also three Virtual Safety Car (VSC) periods, where Leclerc was able to close up a little bit.
The biggest threat, on track at least, to the Mexican's win came following the third SC when Leclerc piled on the pressure.
In a scintillating period of laps, where both drivers were on the edge of grip, the leading duo lapped significantly faster than anyone else in a ferocious battle.
Leclerc closed in with DRS but was never able to make a bona-fide attempt to overtake, mainly due to the dampness off the racing line.
Perez did make two lock-ups into Turn 14, but it was the Monegasque who made the critical error, which caused him to fall out of DRS range.
That was all the invitation Perez needed to extend his lead, which the Mexican extended to 7.5s by the chequered flag, with Red Bull attempting to mitigate a possible five-second penalty from the stewards.  
Leclerc fails to convert again
Ferrari have 10 pole positions in 2022 but only four wins, while Leclerc saw another pole fail to transform into a win.
After an impressive launch, the second phase of the start saw 24-year-old Leclerc lose out to the Mexican from the front row.
The Monegasque pushed but was not able to close up enough on the intermediate tyres and Ferrari blinked first when George Russell started setting fastest sectors on slicks on Lap 35.
But with the track cool, the medium tyres on the Ferrari did not fire up enough to execute an undercut through the pit stops.
This allowed Perez to pit one lap later and hold the lead, even extending the gap to Leclerc.
Ferrari's lead driver hustled the Red Bull following the third SC restart but an error at Turn 16 dropped a second to Perez that Leclerc would never recover.
McLaren pounce on Alpine woe
Lando Norris called it a "great day" after he led McLaren's first double-points finish since the French Grand Prix in June.
Departing teammate Daniel Ricciardo finished an excellent fifth, his first top-five finish in 2022, allowing McLaren to wipe out their deficit to Alpine in the constructors' championship.
Alpine saw both their cars retire with suspected power-unit failures, with ex-McLaren driver Fernando Alonso retiring from sixth on the occasion of his 350th Grand Prix start.
McLaren ran longer than anyone on the intermediates and took full advantage of the Safety Car called for Yuki Tsunoda's AlphaTauri crashing out.
The 22-point haul for the Woking team means they snatch back fourth in the constructors', now four ahead of Alpine.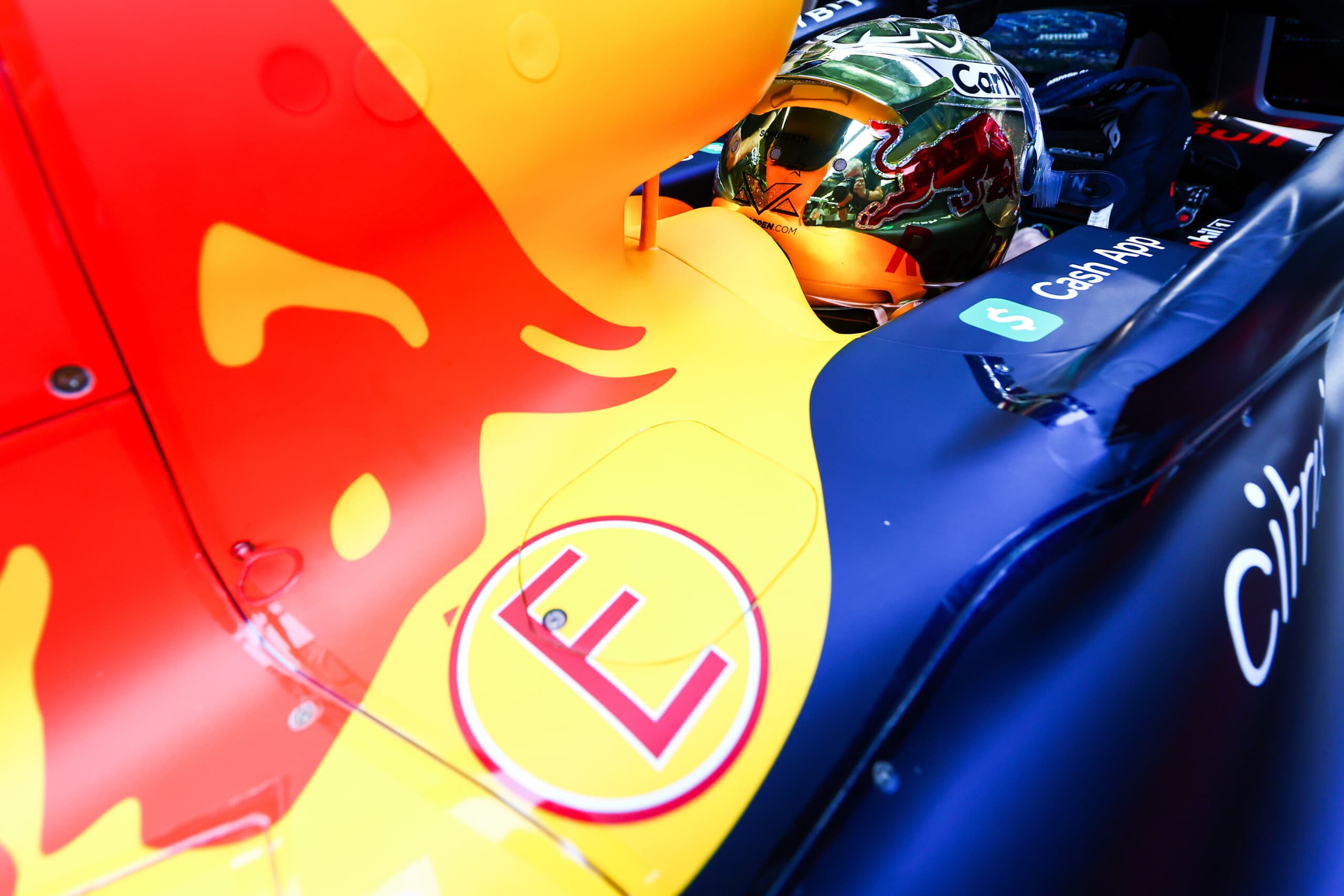 With 2022 in the record books, attention has quickly turned ...