How far can Sebastian Vettel travel in the 2022 Monaco GP having placed himself in ninth on the grid?
Truth be told, one won't be overstating it by saying the 2022 Monaco Grand Prix qualifying battle was a really memorable one. And that is not only and exclusively down to the fact that Ferrari's Charles Leclerc captured his fourteenth career pole and his second at Monaco.
Not only was this down to the fact that Carlos Sainz, in the other Ferrari, managed to clock in a third, despite coming into Perez after the Mexican's crash brought a premature end to Q3. And finally, it wasn't only owing to the fact that there was no dearth of drama at the famous street course, where Verstappen took a lowly-if also an uncharacteristic- P4, though for little fault of his own.
Sebastian Vettel's unsung Monaco performance
Among the key reasons as to why the 2022 Monaco Qualifying battle was memorable was that a certain Sebastian Vettel recorded his first top-ten start of the season (in any Grand Prix).
And that we've seen no fewer than six races so far only means that Vettel's effort on Saturday was a mighty one.
Sebastian Vettel begins his 78-lap Monaco challenge from ninth on the grid. In so doing, he finished just two hundredths of a second shy of the Mercedes of Lewis Hamilton (P8), the heroic seven-time world champion.
Rather more interestingly, courtesy his P9, which at one stage, did look unlikely, Sebastian Vettel finds himself in an interesting mix of drivers, rather call them racing icons.
A close midfield battle?
Starting the soon-to-begin Monaco Grand Prix from seventh on the grid is Fernando Alonso of Alpine, who put together a belter of a lap in the dying stages of Q3. He'll be followed by Lewis Hamilton in eighth, fresh from a magnificent Spanish Grand Prix drive. And finally, Vettel lines up in ninth.
Well and truly speaking, this three-way trinity of true titans of the grid offers a mouthwatering prospect of seeing a close fight in the midfield.
Make no mistake for what we have amid us is hopefully a battle of giants that are together responsible for no fewer than 916 race starts.
But Sebastian Vettel himself was quite pepped up about a brave qualifying lap that has, at least, put him into a strong contention to finish in points on Sunday.
The following is what he'd share with F1.com
Overall, we're very happy," he said. "We got into Q3 and had a really good lap in Q2. In Q3, the first run was good so I think we are happy. To have the red flag at the end [caused by Sergio Perez, which forced him and others to abort the lap] – I don't want to say it was kind of expected, but obviously highly likely here."
If it's a normal dry race, it's good to be in the position we are in, as we're starting in the points and then we will see. I think with tyres, it will be difficult to manage.Play Video
Lance Stroll admits it 'will take a miracle' for a good result from P18 in Monaco
"We will see what type of race we will have in our hands tomorrow and have just got to make sure we are sharp. If it rains, [we have got] to make the right calls."
Meanwhile, it was anything but a great quali-day for Lance Stroll, Sebastian Vettel's younger teammate.
The Canadian begins his Monaco Grand Prix lined up in P18. He'd add the following when asked about his form:
"We were half a second up, looking really good at the end of Q1, and had a snap in Turn 14, lost the rear, locked up, aborted the lap and that was it," said Stroll. "It's a real shame, we were easily going through – we had great pace today."
When asked if forecasted rain gives him hope of rescuing points on Sunday, he replied: "It'll take a miracle!" We will see what type of race we will have in our hands tomorrow and have just got to make sure we are sharp. If it rains, [we have got] to make the right calls."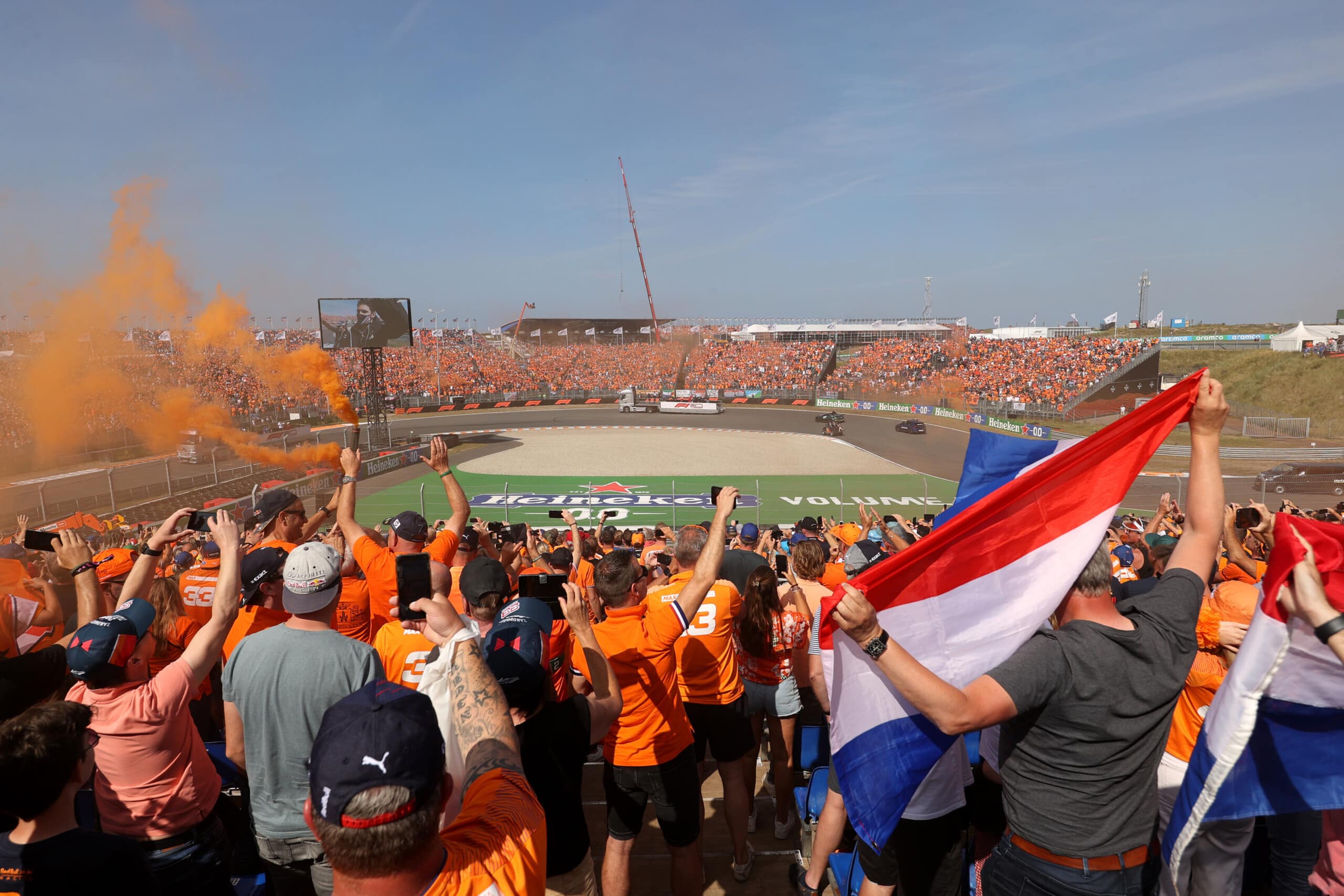 Formula 1 has today announced the Dutch Grand Prix will ...