Friday's running was heavily disrupted by rainy weather, but dry conditions in Free Practice 3 gave us an idea of what to expect in qualifying for the British Grand Prix this afternoon. That was what we thought anyway, as a deluge of rain soaked the circuit right before qualifying began.
Carlos Sainz rose above the rest to claim his first pole position in Formula 1, at the 150th attempt. Max Verstappen lines up alongside the Spaniard on the front row, with his teammate Charles Leclerc directly behind him. Here are all of the highlights from F1 qualifying!
Q1
Heavy rain deluged the circuit before qualifying began, throwing the pre-quali routines of the teams into chaos. Drivers shod in Intermediate tyres queued in the pit-lane before the session got underway. Ferrari's Charles Leclerc set the quickest opening gambit, but this was beaten by a full two seconds by Max Verstappen.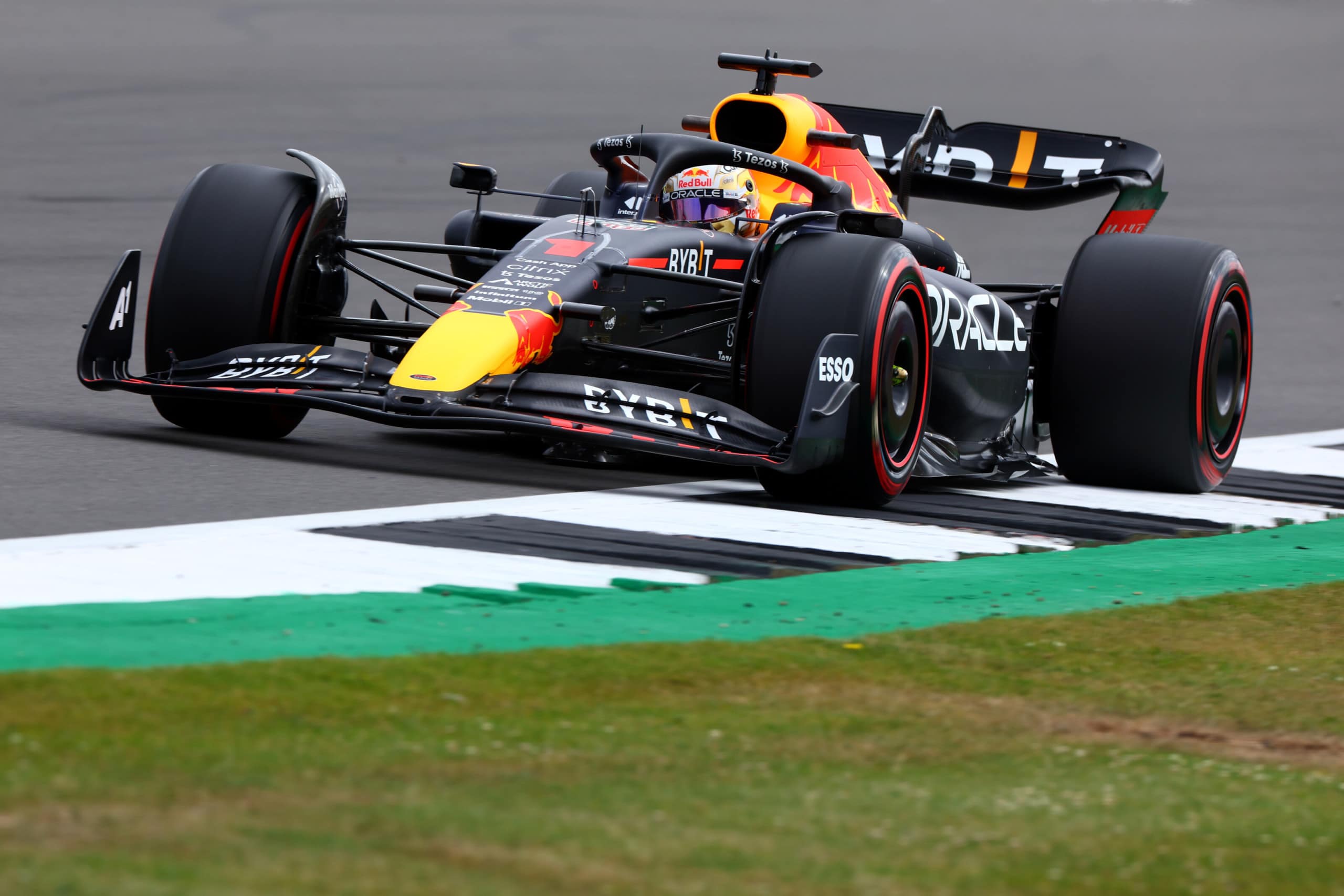 Leclerc would repeat Max's feat on the next lap, the track was drying and the times were tumbling. It was rapid-fire improvements for a few minutes, but eventually, the lap times began to settle. With a few minutes to go, some drivers opted to refuel and get some fresh intermediates on their cars.
A flurry of laps in the final stages ended with both the Haas of Magnussen (P17) and Schumacher (P19) and the Aston Martins of Vettel (P18) and Stroll (P20) out alongside Williams' Alex Albon (P16). Albon was disgruntled at his team's strange cooldown lap strategy, and voiced his frustration on the radio.
Nicholas Latifi made it through to Q2 for the first time in 2022 with 15th.
Q2
The rain was still falling by the time Q2 got underway, so the track surface was nowhere near dry enough for the dry tyres yet. In fact, the times were slower at first, indicating the circuit had gotten wetter during this time. Verstappen again set the pace, a full second up on Sergio Perez after the first runs.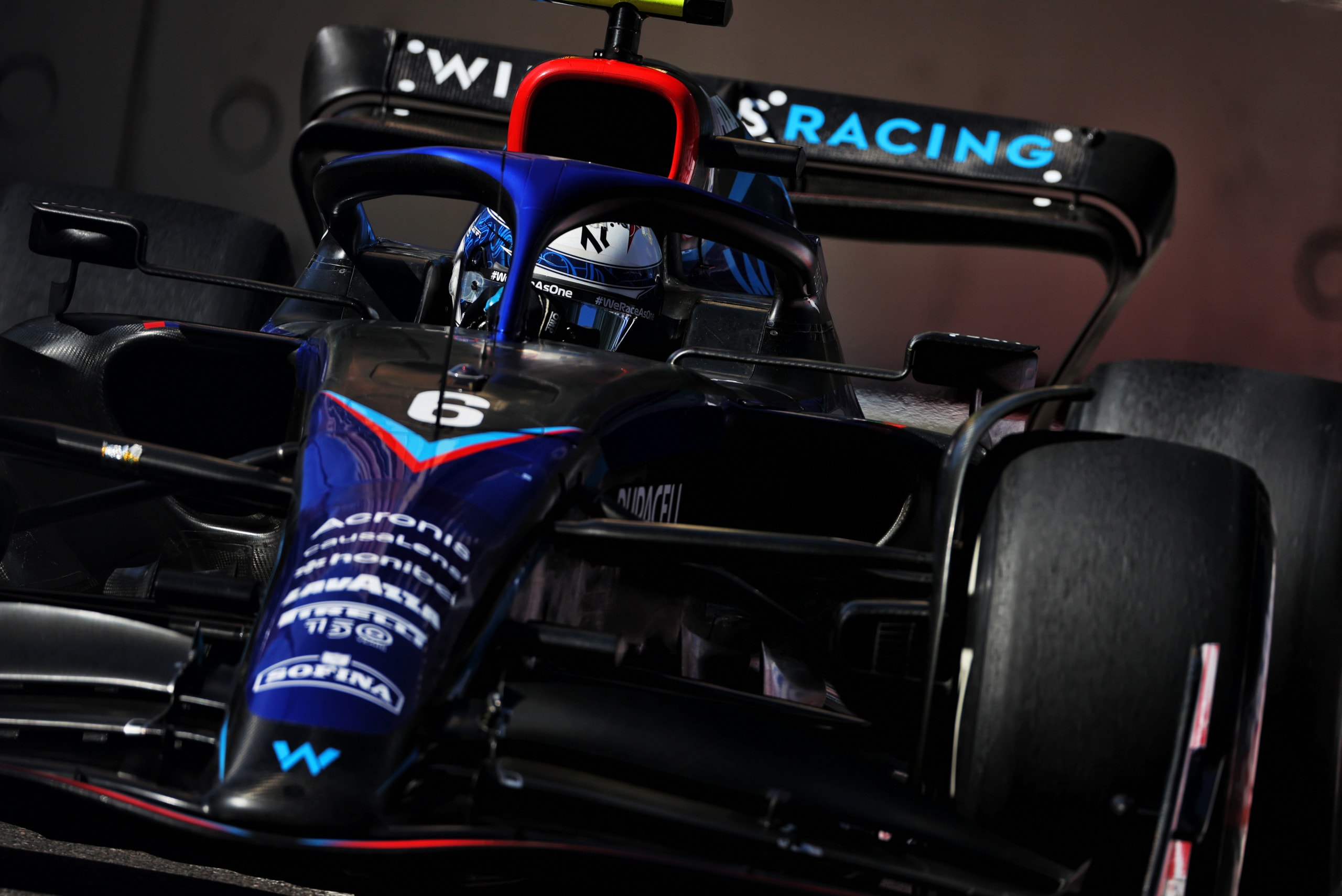 The rain continued to get more intense, as drivers couldn't improve upon their best times. That meant that the top ten with five minutes to go remained the same, and that included Latifi. The Canadian made Q3 for the first time in his Formula 1 career, a result nobody saw coming.
Both AlphaTauri drivers were out, Pierre Gasly (P11) and Yuki Tsunoda (P13). Valtteri Bottas (P12) couldn't get a lap together while the conditions were better, likewise Daniel Ricciardo (P14), who continues his disastrous season. Esteban Ocon was a very frustrated P15.
Q3
Final qualifying got underway with the Ferrari cars lining up at the end of the pit-lane. Like the previous two sessions, teams were eager to get as much track time as possible, with the conditions remaining changeable. Verstappen spun at the end of his first timed lap, but time was surprisingly competitive.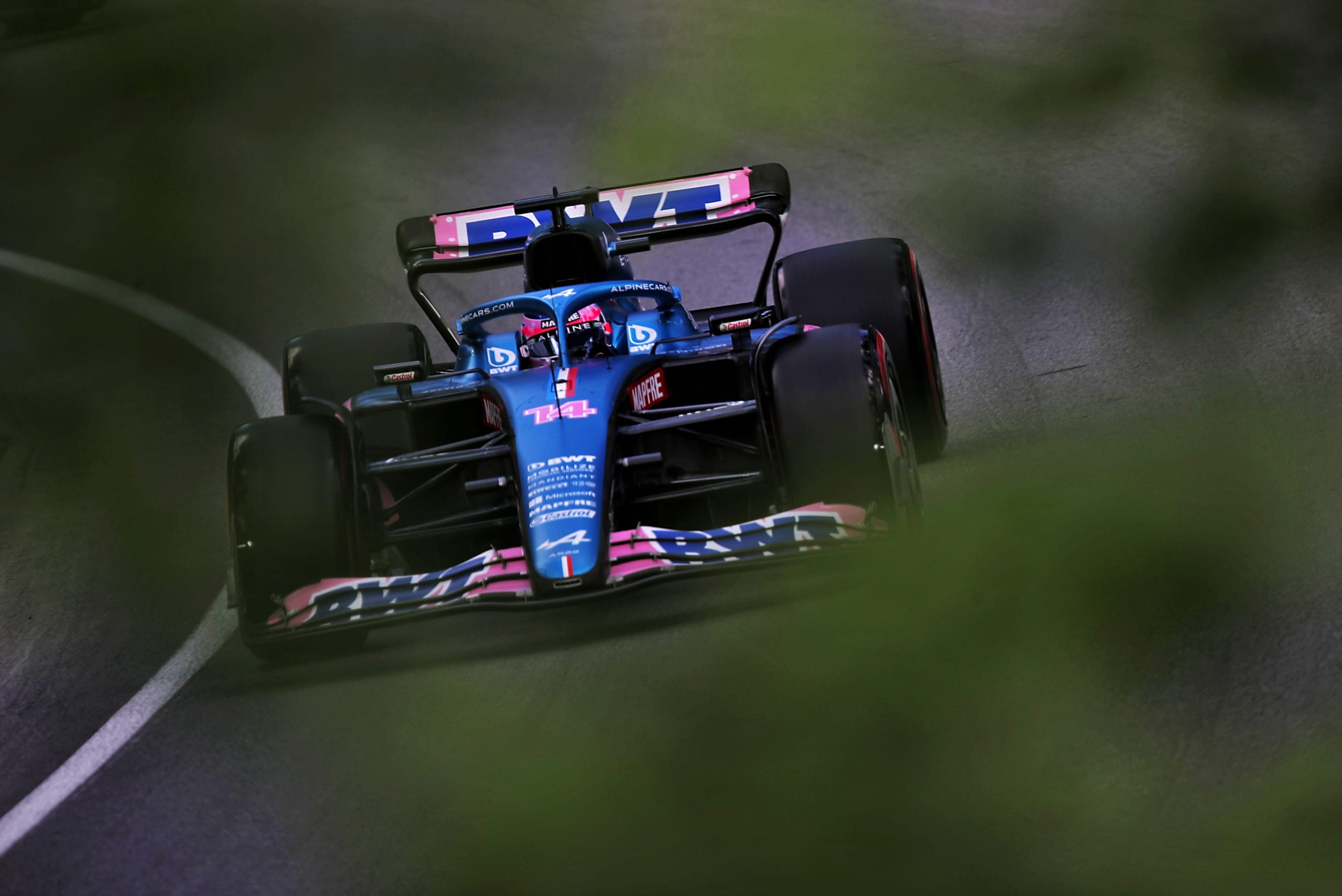 Fernando Alonso shocked us all though, setting a lap over three seconds faster than anybody else. The Ferraris would beat this though, Leclerc going P1, less than half a tenth ahead of Verstappen. Max would blow away the competition shortly after though, with only Hamilton within a quarter of a second of the Flying Dutchman.
Hamilton would then go two hundredths of a second behind Verstappen, with Alonso an impressive P3. Both Ferraris improved, but it was Max again who took top spot. Sainz would set the final pole time, with Max unable to best the Spaniard's lap.
Leclerc will line-up on the third row, ahead of Perez. Hamilton was an impressive fifth, he'll be ahead of Lando Norris on an all-British front row. Alonso had a good day in seventh, with George Russell uncharacteristically slow in P8. Zhou Gunyu had a good day as well in P9, with Latifi unable to set a competitive time in P10.
Full classification
| | | | | |
| --- | --- | --- | --- | --- |
| Pos | Driver | No. | Team | Time |
| 1 | Carlos Sainz | 55 | Ferrari | 1:40.983 |
| 2 | Max Verstappen | 1 | Red Bull | +0.072 |
| 3 | Charles Leclerc | 16 | Ferrari | +0.315 |
| 4 | Sergio Perez | 11 | Red Bull | +0.633 |
| 5 | Lewis Hamilton | 44 | Mercedes | +1.008 |
| 6 | Lando Norris | 4 | McLaren | +1.101 |
| 7 | Fernando Alonso | 14 | Alpine | +1.133 |
| 8 | George Russell | 63 | Mercedes | +1.178 |
| 9 | Zhou Guanyu | 24 | Alfa Romeo | +1.736 |
| 10 | Nicholas Latifi | 6 | Williams | No time |
| 11 | Pierre Gasly | 10 | AlphaTauri | +1:43.702 (Q2) |
| 12 | Valtteri Bottas | 77 | Alfa Romeo | +0.530 |
| 13 | Yuki Tsunoda | 22 | AlphaTauri | +0.609 |
| 14 | Daniel Ricciardo | 3 | McLaren | +0.653 |
| 15 | Esteban Ocon | 31 | Alpine | +1.488 |
| 16 | Alex Albon | 18 | Williams | +1:42.078 (Q1) |
| 17 | Kevin Magnussen | 22 | Haas | +0.081 |
| 18 | Sebastian Vettel | 3 | Aston Marti | +0.588 |
| 19 | Mick Schumacher | 6 | Haas | +0.630 |
| 20 | Lance Stroll | 18 | Aston Martin | +1.352 |
Grid Talk Podcast
Want more reaction to qualifying? The Grid Talk Podcast has you covered with their British GP Qualifying review. Tom Downey hosted Olivia Kairu, Warren Schorr and Jawad Yaqub in their latest show. Both video and audio formats of the podcast are available below: