Max Verstappen took pole for the 2023 Brazilian Grand Prix, but it was Aston Martin who stole the headlines, locking out the second row with Lance Stroll in P3 and Fernando Alonso in P4 for Sunday's main race.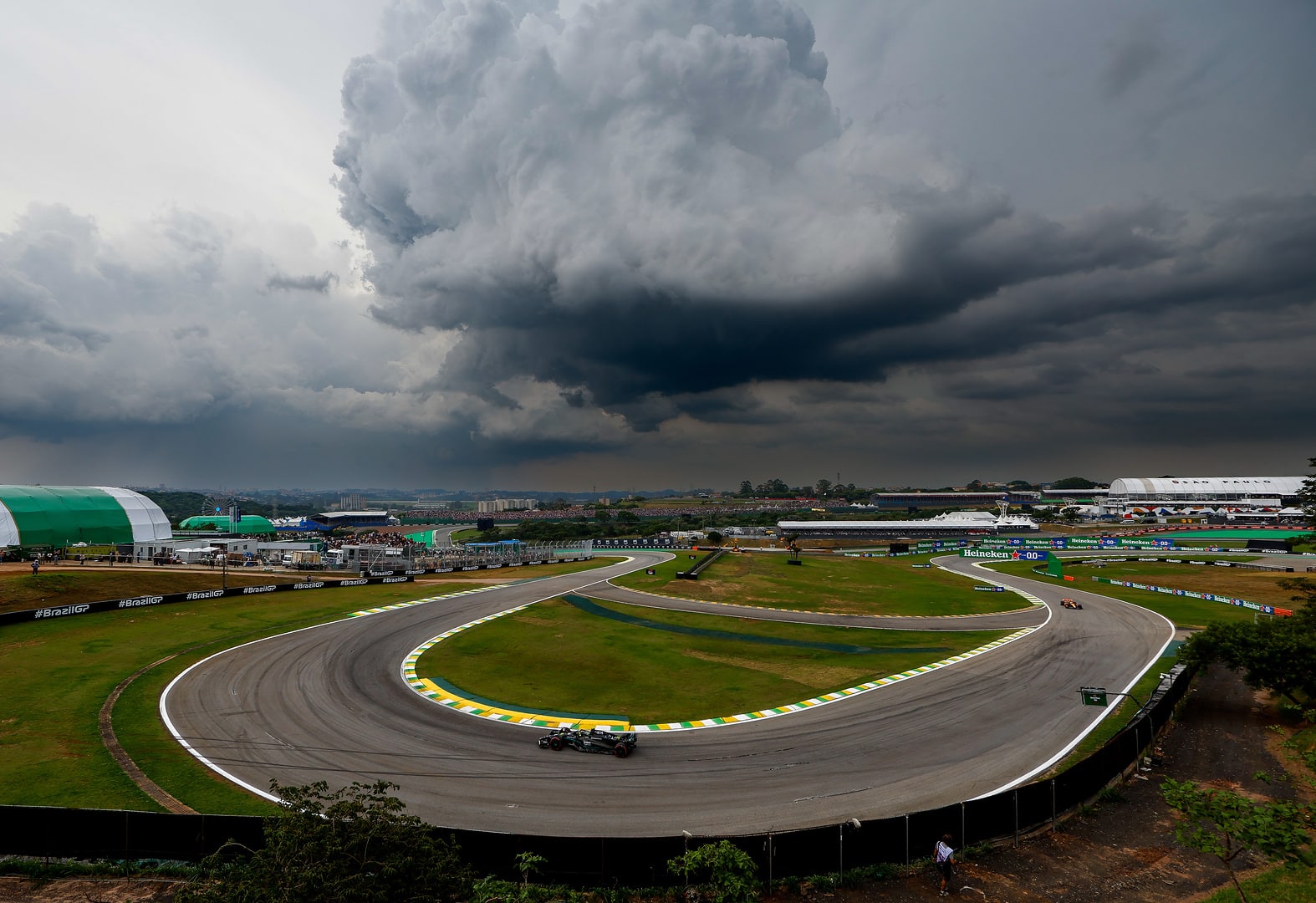 Max Verstappen – P1
"Although today was quite tough with the weather, it was great to end up on pole. In Q1 and Q2, the gaps were small in between cars and we ended up using quite a few of our tyre sets. When we lined up to go out for Q3, you could see the sky was black. As we went out, the first sector was alright but the rain started coming in; the wind picked up and changed direction in the middle section which made it difficult to drive but the Team told me just to keep pushing. I have never experienced something that has had such a big influence on car balance, but ultimately it was still a great result and sets us up well for Sunday. For the Sprint race tomorrow, we will try and do the best we can as I think it will be close in the Sprint Shootout."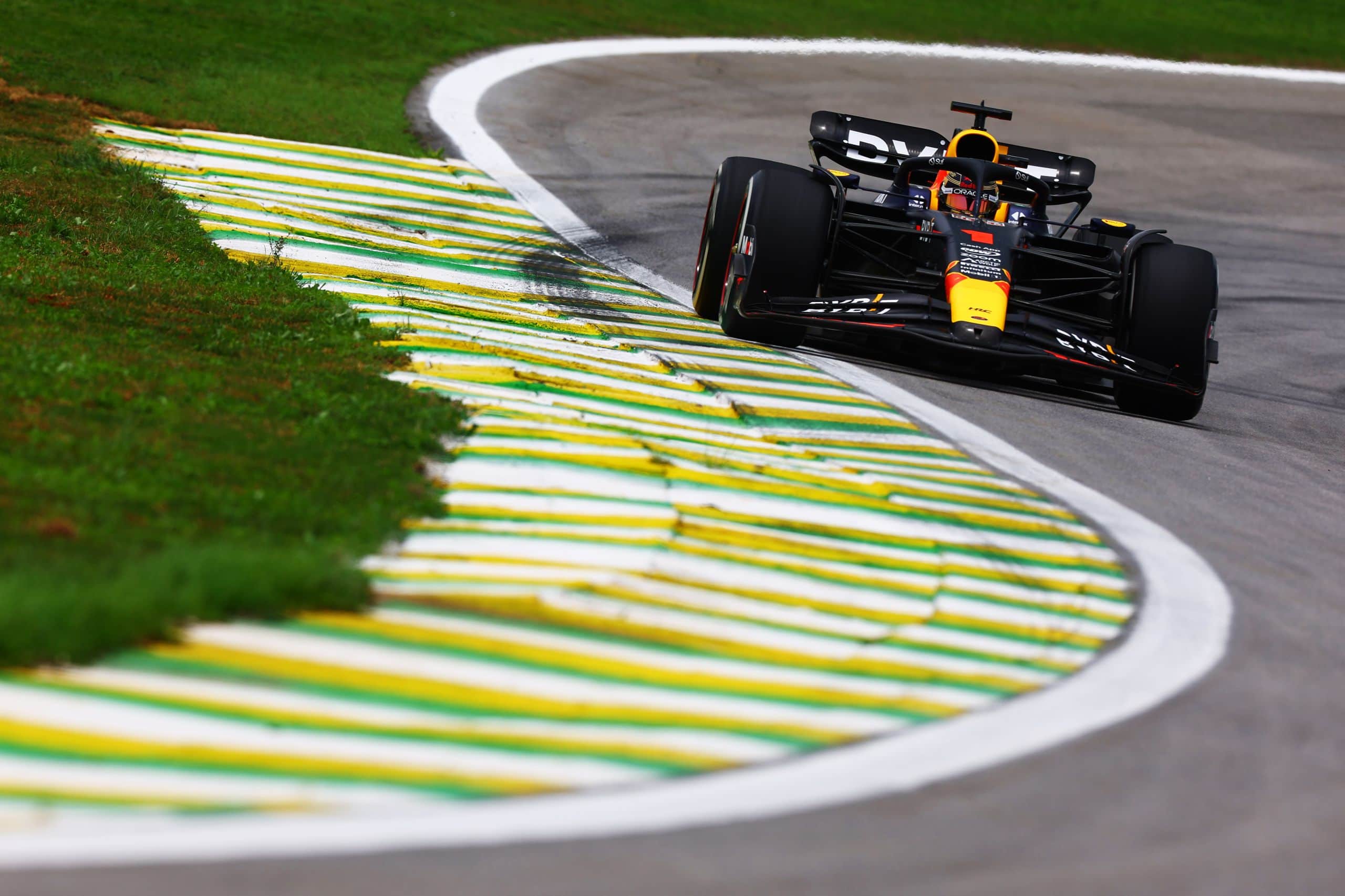 Charles Leclerc – P2
'It was a good qualifying. Q1 was smooth, we only used one set of Softs and put in a solid lap with a car that felt great, after we had made quite a few changes to the setup after FP1. In Q2, we pretty much just put a lap on the board.
'Then came a strange experience. In Q3, the wind change was really sudden, there was no grip from sector two onwards. I didn't know what to expect in terms of balance once I entered a corner, but I kept it tidy so P2 is not bad considering.'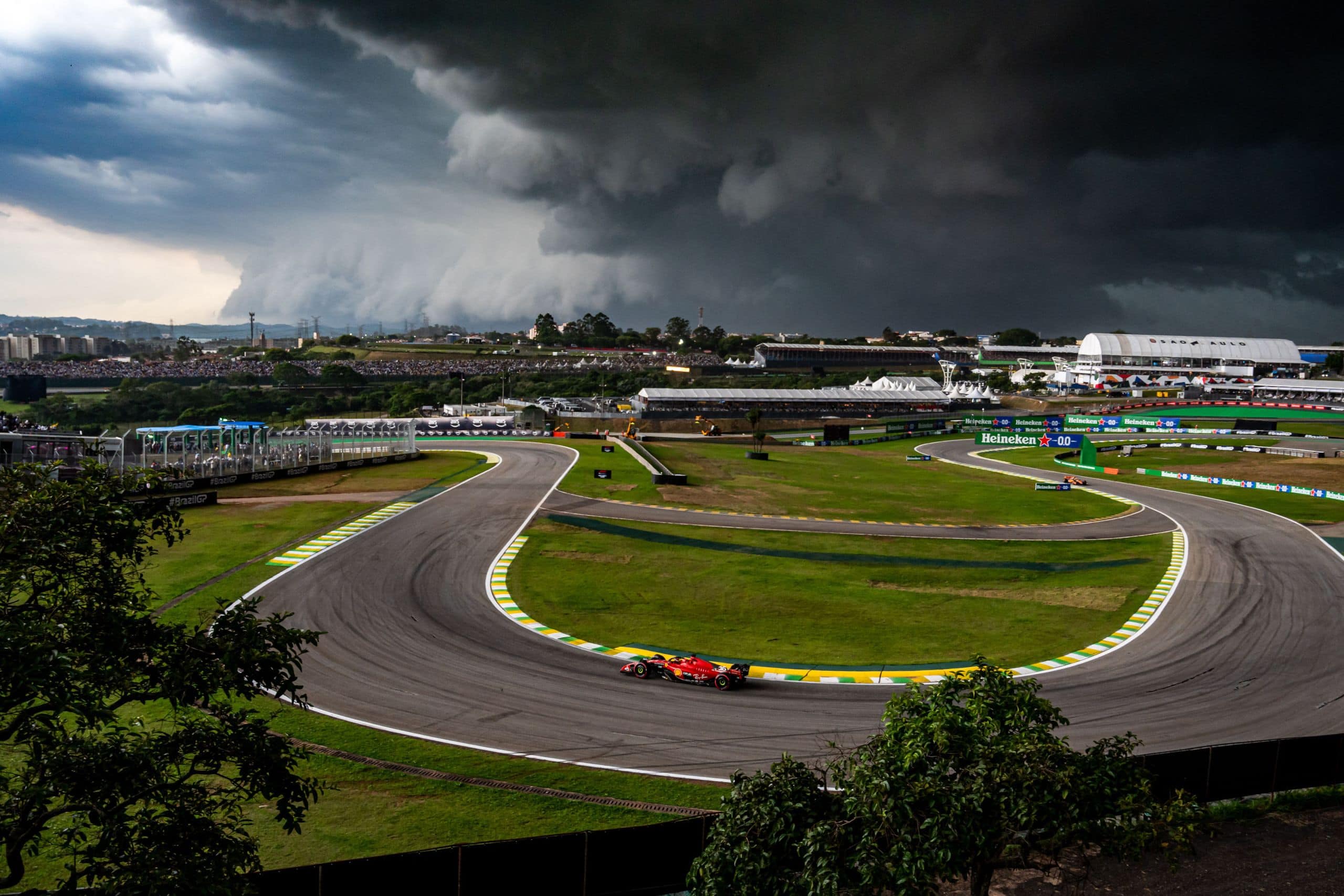 Lance Stroll – P3
"It was a good result today – the car felt pretty good throughout the whole session so I'm very satisfied.
"With both cars starting from the second row, we will be aiming for a podium on Sunday but I think that the race will be tricky.
"All the teams are very close and it is difficult to know exactly where we stand.
"We were fortunate when the rain came but we also made the right calls – both Fernando and I were able to get our Q3 laps in early before the rain started to fall.
"The points are awarded on Sunday, so let's see what we can do from a good starting position."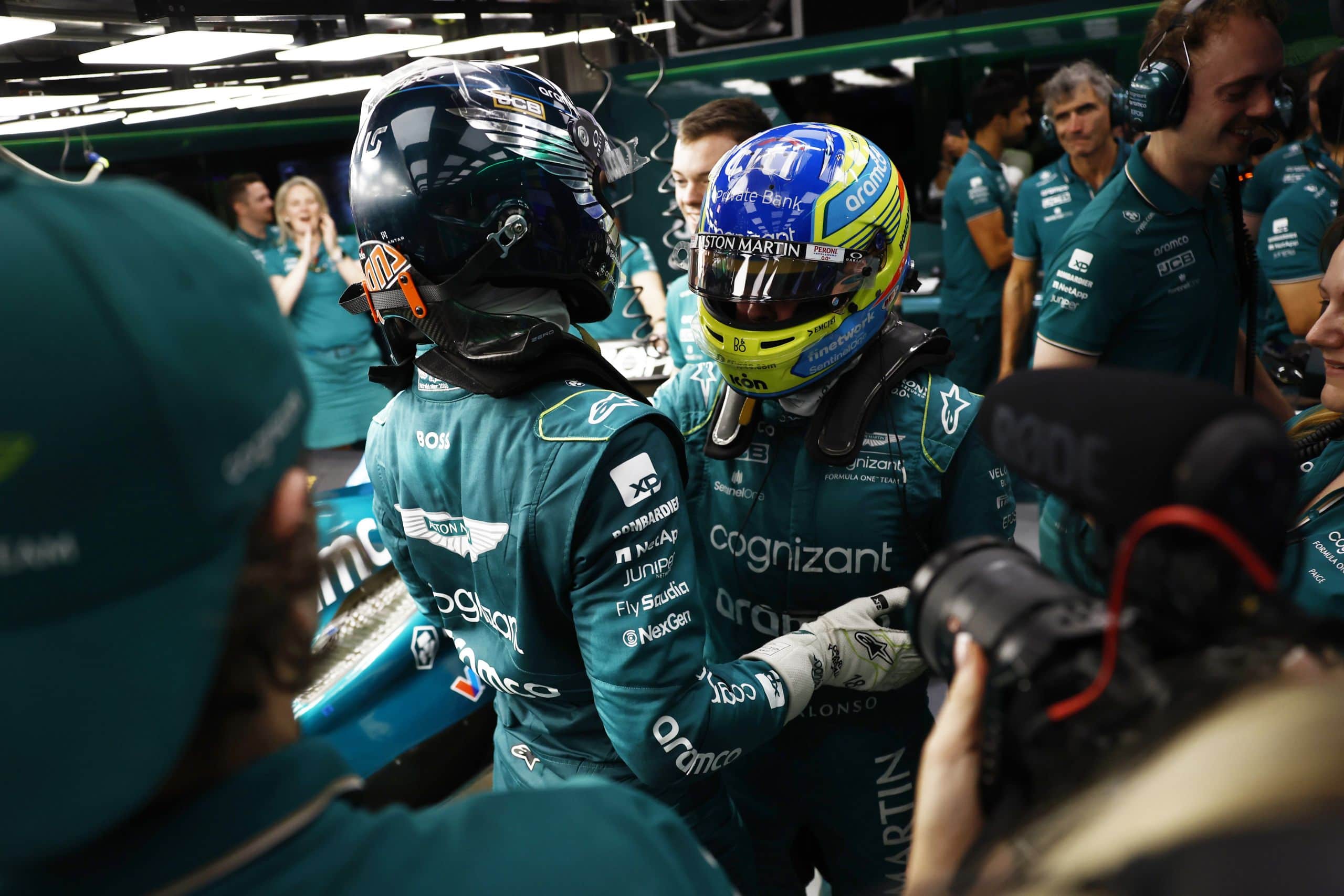 Fernando Alonso – P4
"We needed that qualifying result today.
"We have experimented a little in the last few races and we were seeking a good result for both cars here in Brazil.
"I think we proved this weekend that we have understood a few things about our car in recent races.
"I hope we have a clean weekend starting with a good Sprint tomorrow.
"We have a very good position to start the race from on Sunday, so we are looking forward to that. Hopefully that is the last of the rain, and we will go again tomorrow in the Sprint."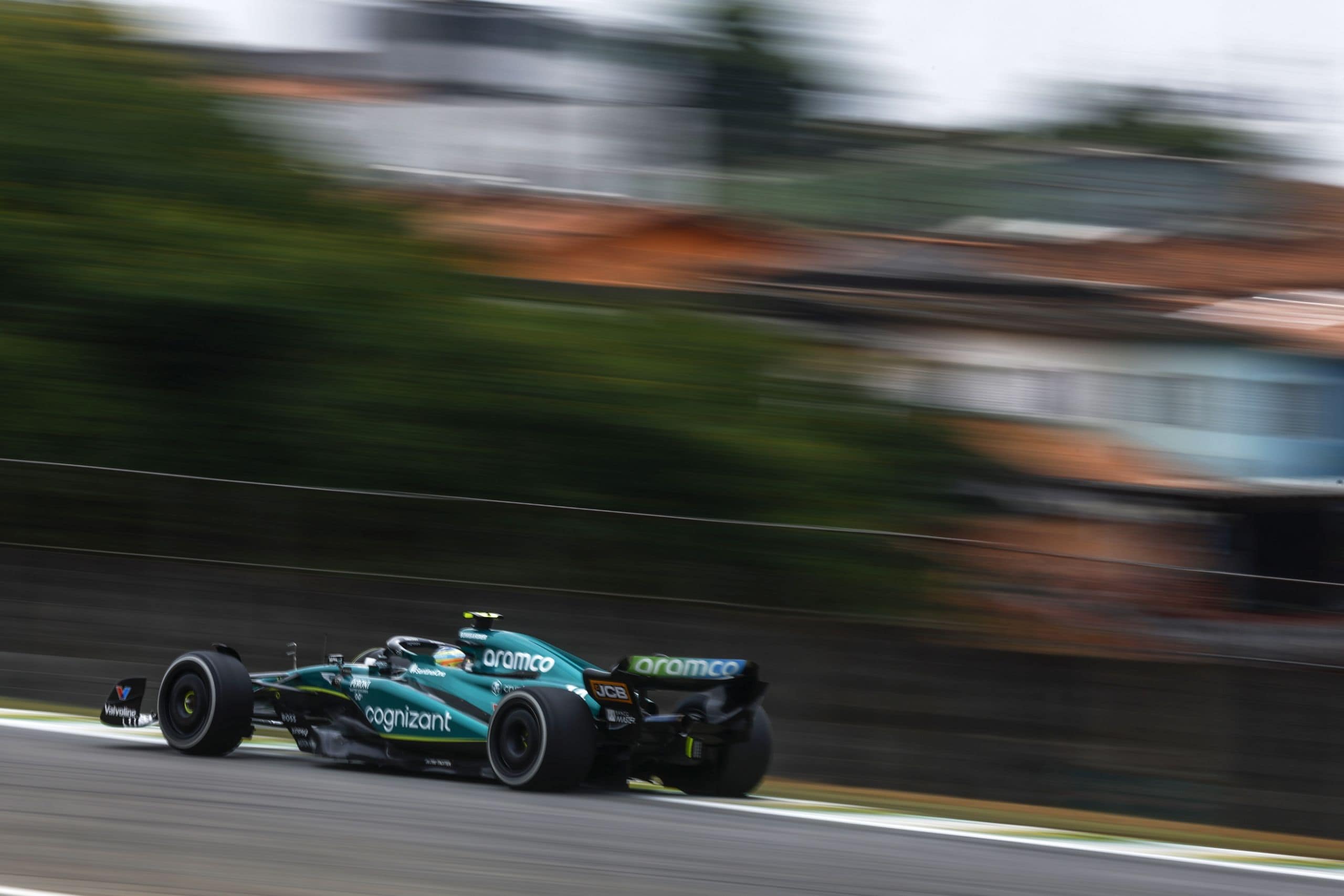 Lewis Hamilton – P5
'P5 is never going to feel that great. I did the best I could though and hopefully we will have a better race on Sunday. The car was showing signs of decent performance, but we did seem to be a couple of tenths off the guys right at the very front. We made a few changes ahead of qualifying and it did seem to make the car a little nicer to drive. In general though, it wasn't particularly fast. Having said that, the conditions and circumstances at the end of Q3 have maybe put us slightly further back than our true pace would have showed. It is difficult to say with any confidence though. Over the rest of the weekend, I think we've got a bit of a battle on our hands. Overheating with brakes and managing tyres will be important but if we can use our strategy to progress forward, then we will do that.'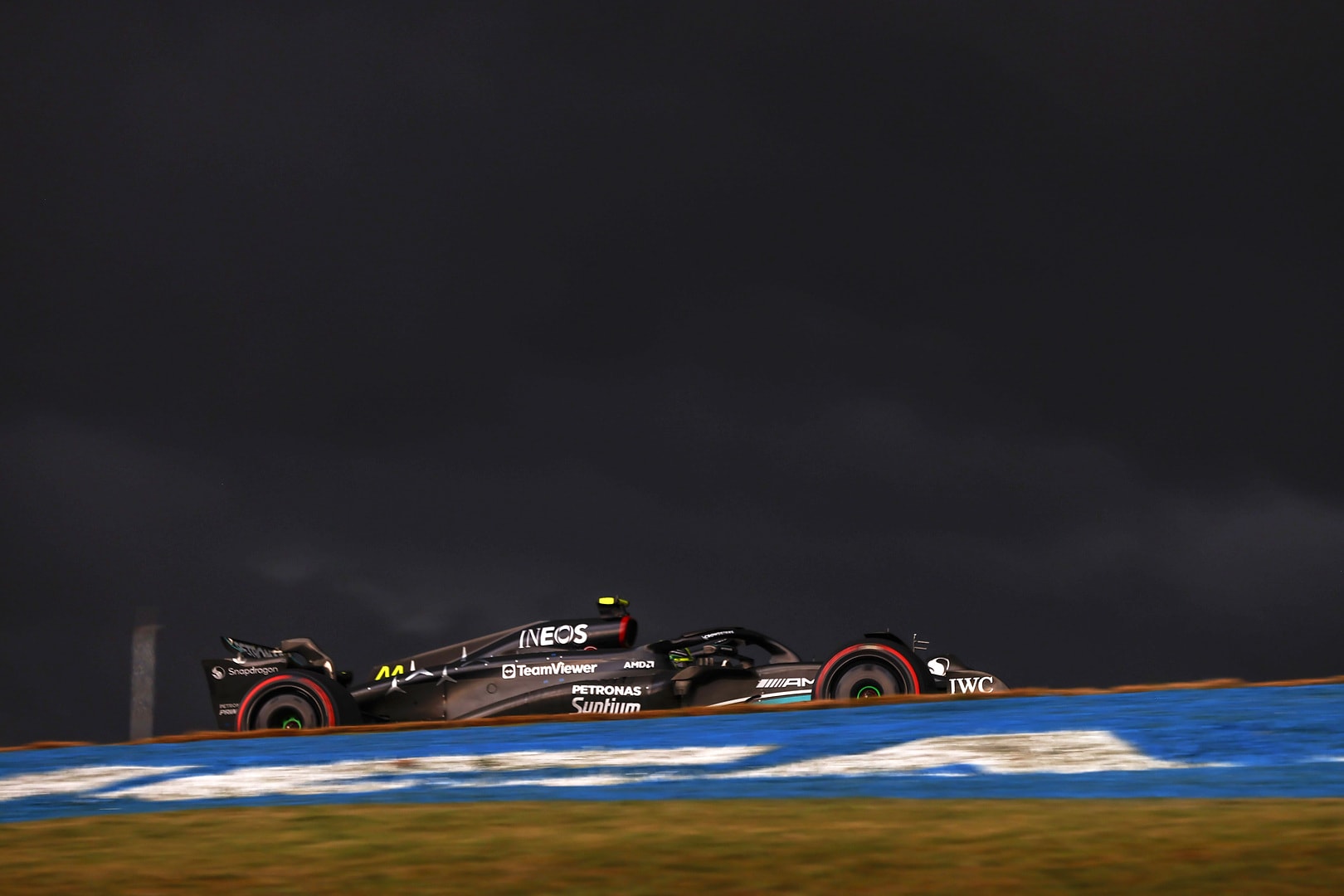 George Russell – P6
'The weather today was absolutely crazy! I've never seen it change so drastically as that during Q3. I was really disappointed with my final push lap. I was sliding around and had no grip. I didn't see that much rain on my visor, but I was one second off and I wanted to pit for new tyres as I was confident that I would be last. We ended up P6 though which, whilst the lap was disappointing and frustrating, it's not a bad place to start. The team did a great job, and the car has been performing well here. We also know race pace is more important than single lap pace here. We will still be aiming to get on the podium. Aston Martin have been quick today, and will start ahead of us, but I hope our long run pace is better than theirs. I expect there to be multiple pitstops during the race on Sunday, so it's all to play for. Let's see how we perform over the rest of the weekend.'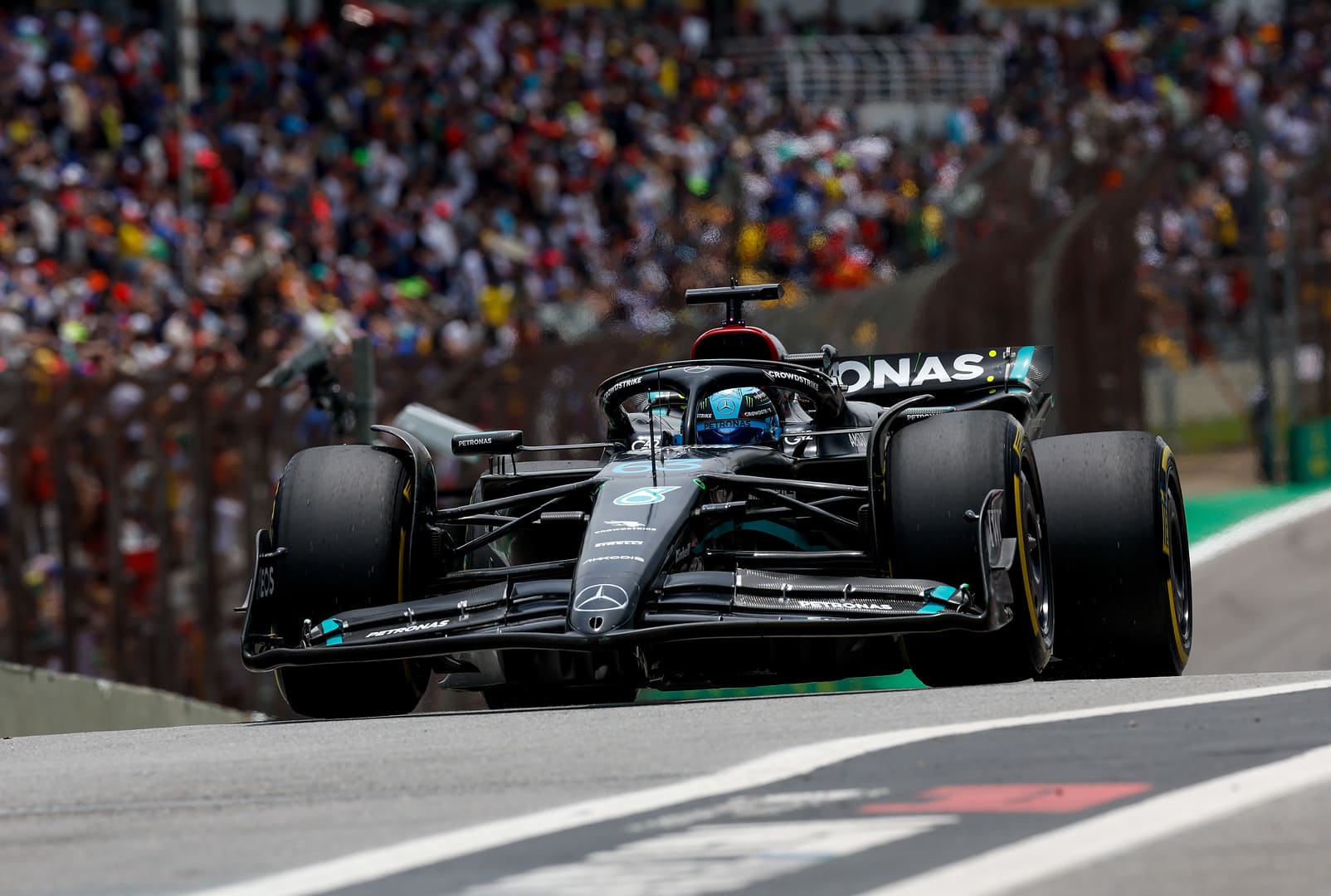 Lando Norris – P7
"Not at all the result we wanted. We showed strong pace in the dry, but we just didn't do a good enough job of getting on track at the right time with the rain coming in. A real shame, it's pretty disappointing for the team as it's a big opportunity missed today. A tough start to the weekend but we'll do our best tomorrow in the Sprint to score positive points."
Carlos Sainz – P8
'I am very disappointed as I was feeling good in the car, but we missed a good opportunity. The storm arrived very quickly, the wind picked up a lot and it caught me out during the lap. I tried to keep it together but it was extremely tricky and the lap was not good.
'We were one of the last cars in the queue in the pitlane and every second counts in these situations. It is what it is and now it's time to focus on tomorrow.'
Sergio Perez – P9
"It was very unfortunate today, I think we had the pace to qualify in the first two rows at least. We were on for P3, P2 maybe, my lap was very close to Max's until the last corner but we had Piastri spin at the end of the lap and I had to back off. I also think we went out a little too late, the rain picked us up and the track temperate was cooling quickly. There are so many ifs but it is just the start of the weekend and there is still a long way to go, the positive is we seem to have very strong pace. I am looking forward to tomorrow now to see what we can do on Sprint day, I think we have some good opportunities to race from here."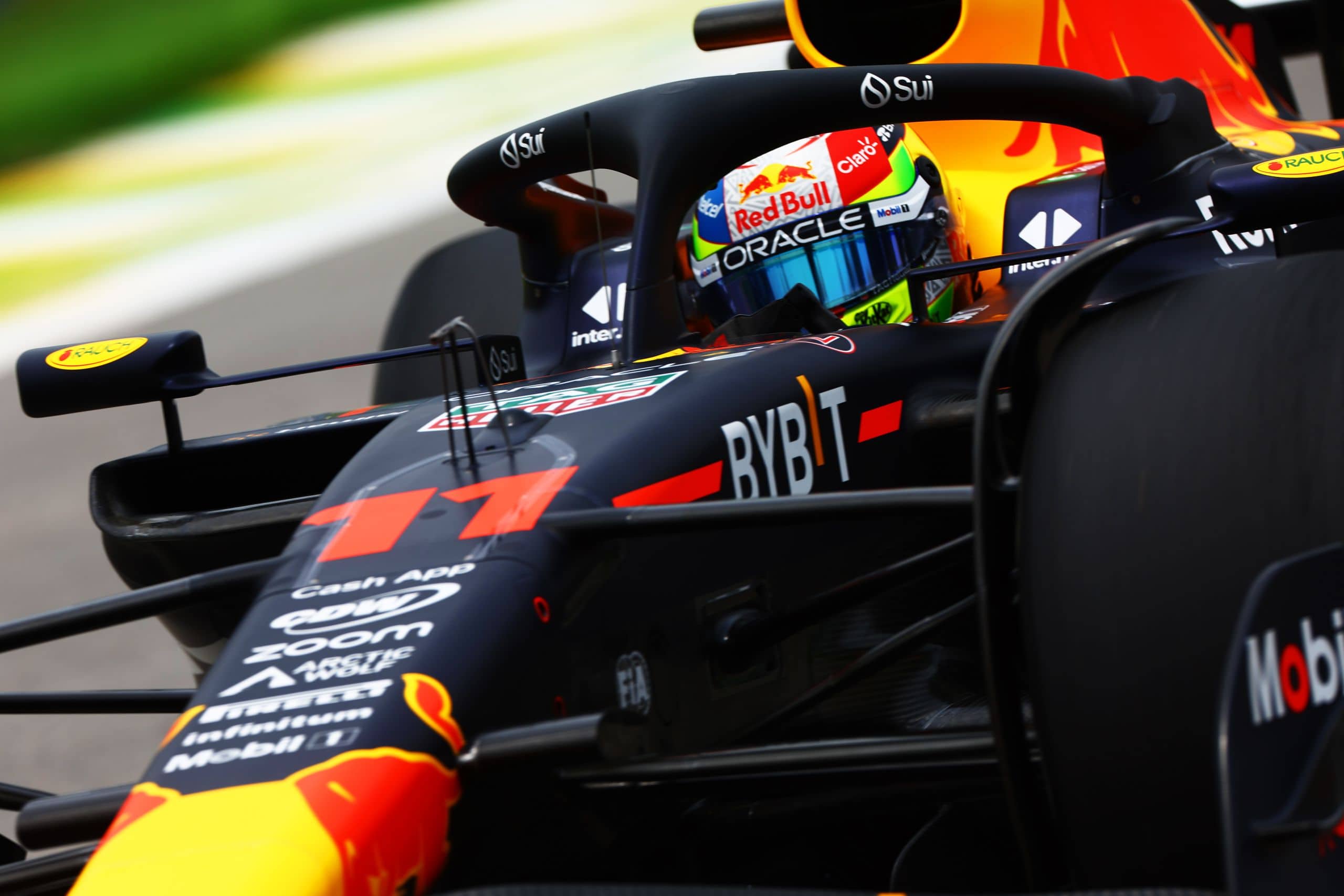 Oscar Piastri – P10
"P10 in qualifying this afternoon. Q3 was obviously not very good for us, especially with the session ended early because of the weather. I'm not sure what really happened with the grip, but we just struggled a lot, which is a shame as we had good pace. Things were looking alright until that point but anyway, we will try again tomorrow and see what we can do in the Sprint."
Christian Horner – Red Bull Team Principal
"A qualifying dominated by ominous weather and halted due to the treacherous rain it delivered. Ultimately, Max performed well through the session and in the varying conditions. He had one lap to deliver as we watched the clouds rolling in over the horizon, securing pole before the session was abruptly brought to a close. Checo was unlucky in his lap, falling victim to the yellow flag brought on by the Piastri incident. Unfortunately the weather set in before he had time to lay down another lap time but there is a wealth of opportunity at this track so plenty to come on Sunday."
Want to save this information for later?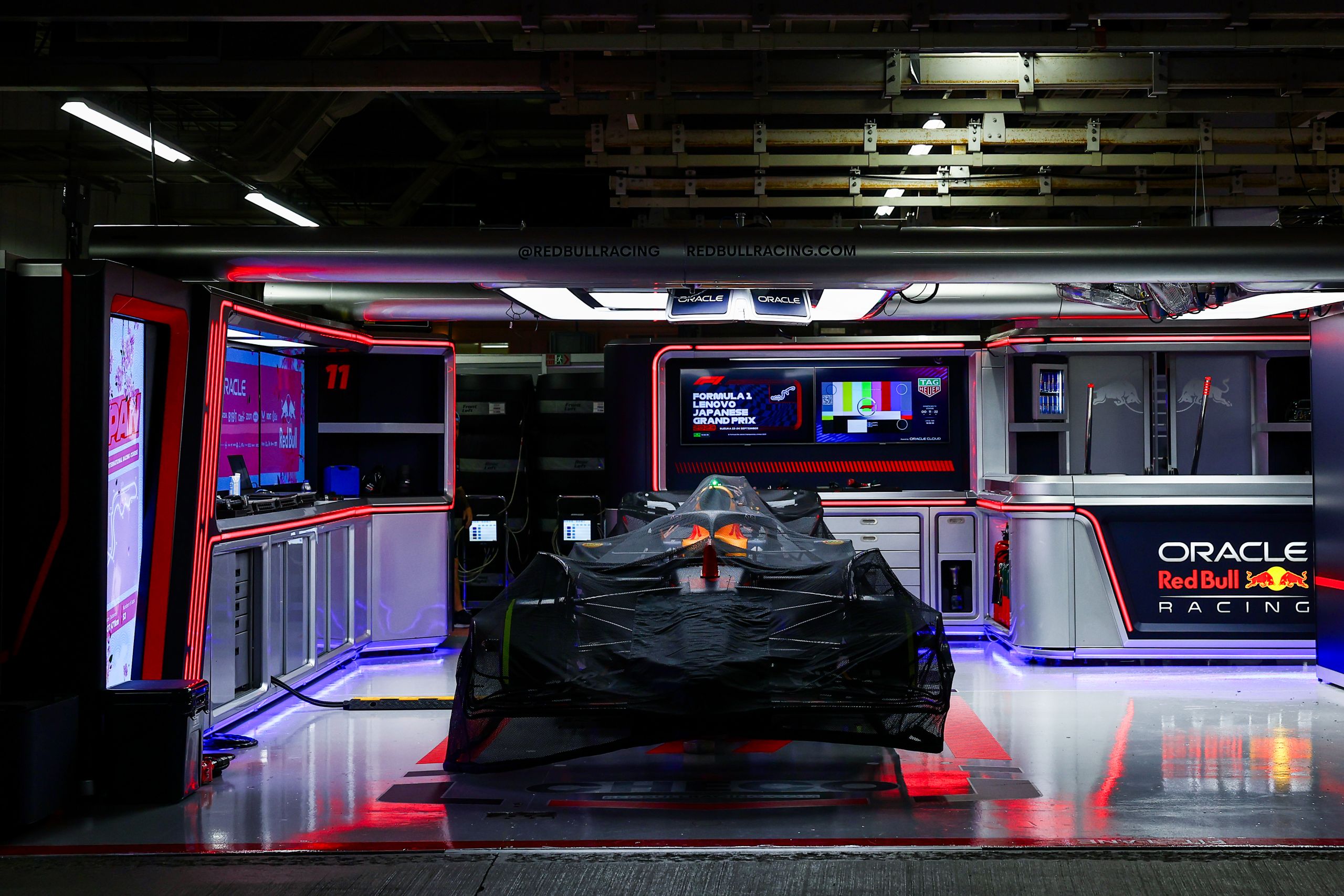 The roar of engines, the blur of speed, and the ...