The 2023 British Grand Prix didn't disappoint this weekend. McLaren had by far their best results of the season, with both Lando Norris and Oscar Piastri starting in the top three and finishing inside the top four in the race. After arriving late to the post-race press conference, Norris joined Max Verstappen and Sir Lewis Hamilton to take questions from the media.
It's never easy to get a question in during one of these sessions, but I managed to pose one to Norris. His answer surprised me, but once he explained his stance, it made sense.
2023 British Grand Prix Reaction
"I feel for him [Piastri] to be honest. He should be sitting here and he would've been if it wasn't for the Safety Car. So, it's a bit of a shame, he deserved his first podium in Formula 1, it would've been amazing for us as Team McLaren and celebrating our sixtieth anniversary and the Google Chrome livery and all of these things.
"To share it would've been pretty special and he deserved it, he's been on top form all weekend. He's been pushing me an insane amount, which is a good thing because we're racing more as a team. He's been good since day one in the car but had some bad luck at times."
"As a team, we did everything to be P2 and P3, so it's a shame he's not here. But, he'll have his chances, he's driving very well, he's doing a very good job and if we can improve the car a little bit more, we can be here a lot more often. I'm sure he's going to have his fair amount of times here too."
This is Norris' seventh podium in Formula 1 and matches his best finish in the sport with second place. It's also Norris' first podium in over a year (2022 Emilia-Romagna was the last), so how has this compared to the others?
"I'd say this is the best one, the most exciting one. I think your first podium in F1 is always pretty special, that's one you remember forever, but maybe not when you have as many as they [Hamilton and Verstappen] do. For me, I'm still in that phase where every one means a lot, and especially my first podium at my home Grand Prix.
"Everyone was chanting and seeing all the fans and the team at the podium reminded me of '07 and '08 when I first started watching Formula 1 and seeing Lewis and Fernando [Alonso] here. Now it's my turn and it's pretty special to be here."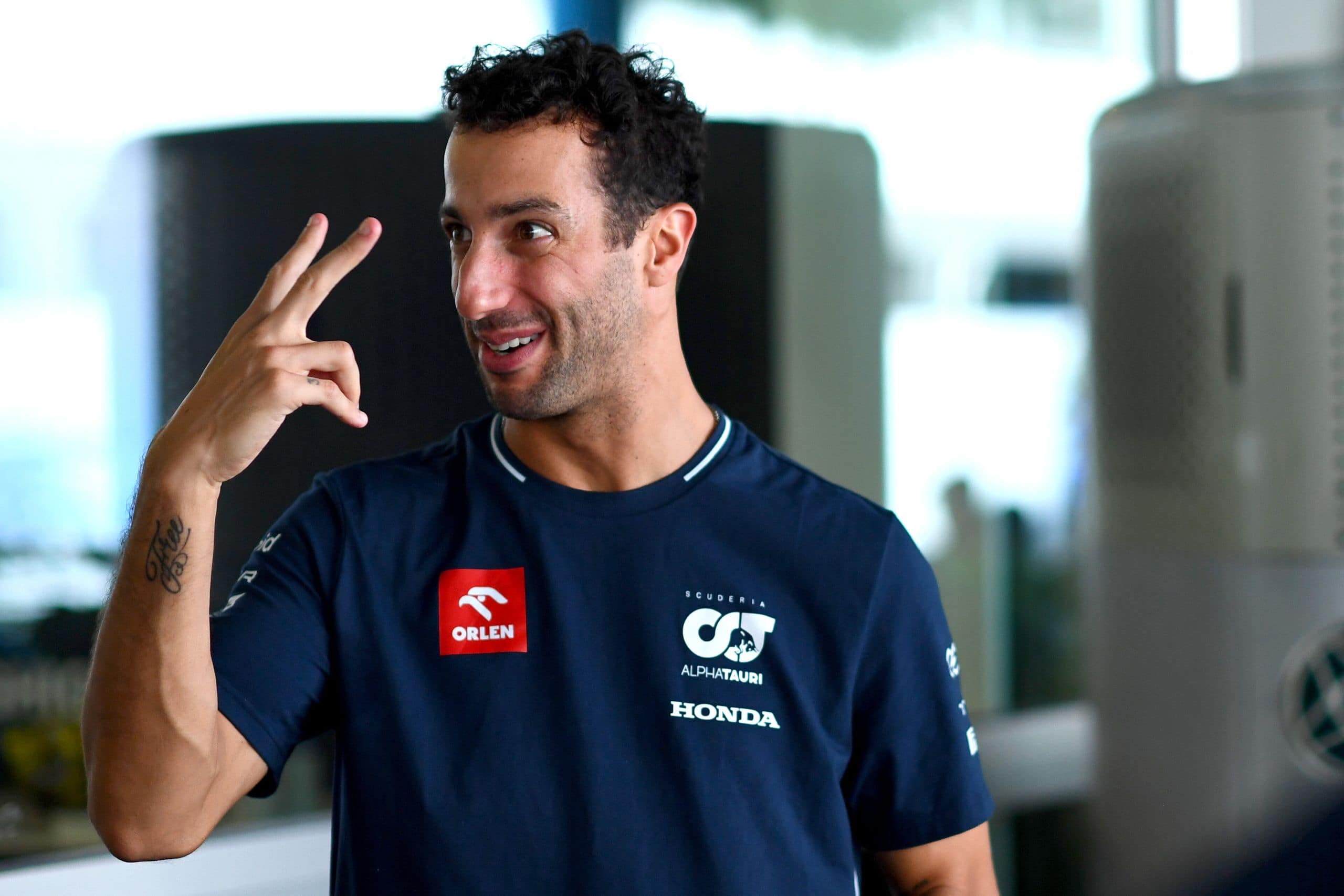 Daniel Ricciardo could miss up to two more grands prix, ...