There are several drivers who have comfortably leapt beyond the mark of 200 Formula 1 Grands Prix, which truth be told, is a monumental achievement in the top flight of Motorsports. Among this checkered list are some names that are second to none: Michael Schumacher, Sebastian Vettel, Kimi Raikkonen, Rubens Barrichello, Jenson Button and of course, the driver with the most race entries to his name- Fernando Alonso.
But then each of these drivers has gotten off to an envy-inspiring track of achievement during their time racing even as Hamilton and Alonso are still fighting on the grid. Michael Schumacher achieved the incredible feat of becoming the first ever F1 driver to win 7 world titles. Sebastian Vettel emerged as one of the most successful drivers ever from Germany in winning four back to back titles. Hamilton hopefully, will see a day where he'll crown himself with an eighth world title having already become the most successful driver on the grid statistically.
Fernando Alonso earned two titles with his Renault team while Kimi Raikkonen's greatest claim to fame is being the most recent F1 world champion with Ferrari.
But as another driver comes within a fighting distance of completing 200 F1 Grands Prix, there looms over his emphatic and long F1 career a dubious record; till date, Nico Hulkenberg hasn't claimed a single career podium.
He's gotten into 193 F1 races as on date. He'll be hopefully driving his 200th race soon this year with several still left in the season. In a no-holds-barred interaction with a racing portal, here's what the noted German driver famously committed and determined but astray from notable success had to say:
"Obviously, when you start thinking about it (having not year earned a career podium) that's a little bit frustrating. Because every racing driver back then and even now wants to win, ideally. But at the same time, I've never had the car. I've had good cars and also had opportunities to deliver the podium, but then for various reasons it never really happened. Never clicked and happened."
Moving on, the Hulk as he is famously called, also touched upon the subject of whether he is enjoying Formula 1 in its current wake and what makes him tick at present?
The German would add, "To be honest, I'm still in a good, happy place – enjoying myself. And if I reflect back, of course there were things I could've done better. But I'm not bitter or frustrated about it. I'm in a good place and going to hit I think 200 grands prix later in the season – somewhere around Mexico [in October]."
That told, the Emmerich-am-Rhein born racing driver also reflected on his current standing in the sport with respect to the fact that he hasn't yet earned that podium, which for some strange reason, still remains elusive from his grasp. Here's what Nico Hulkenberg would add:
"And whilst not having the podium, I think if I would be so bad I would've not managed to stick around [for] 200 grands prix – so, there must be some good in there too somewhere."
To add further, Hulkenberg even added on the subject of what he is currently focusing on as far as the 2023 World Championship season with Haas is concerned, stating in the process of explanation that he's here giving his best:
"I'm here in the current Formula 1 season, working day-in, day-out and trying to maximise the season."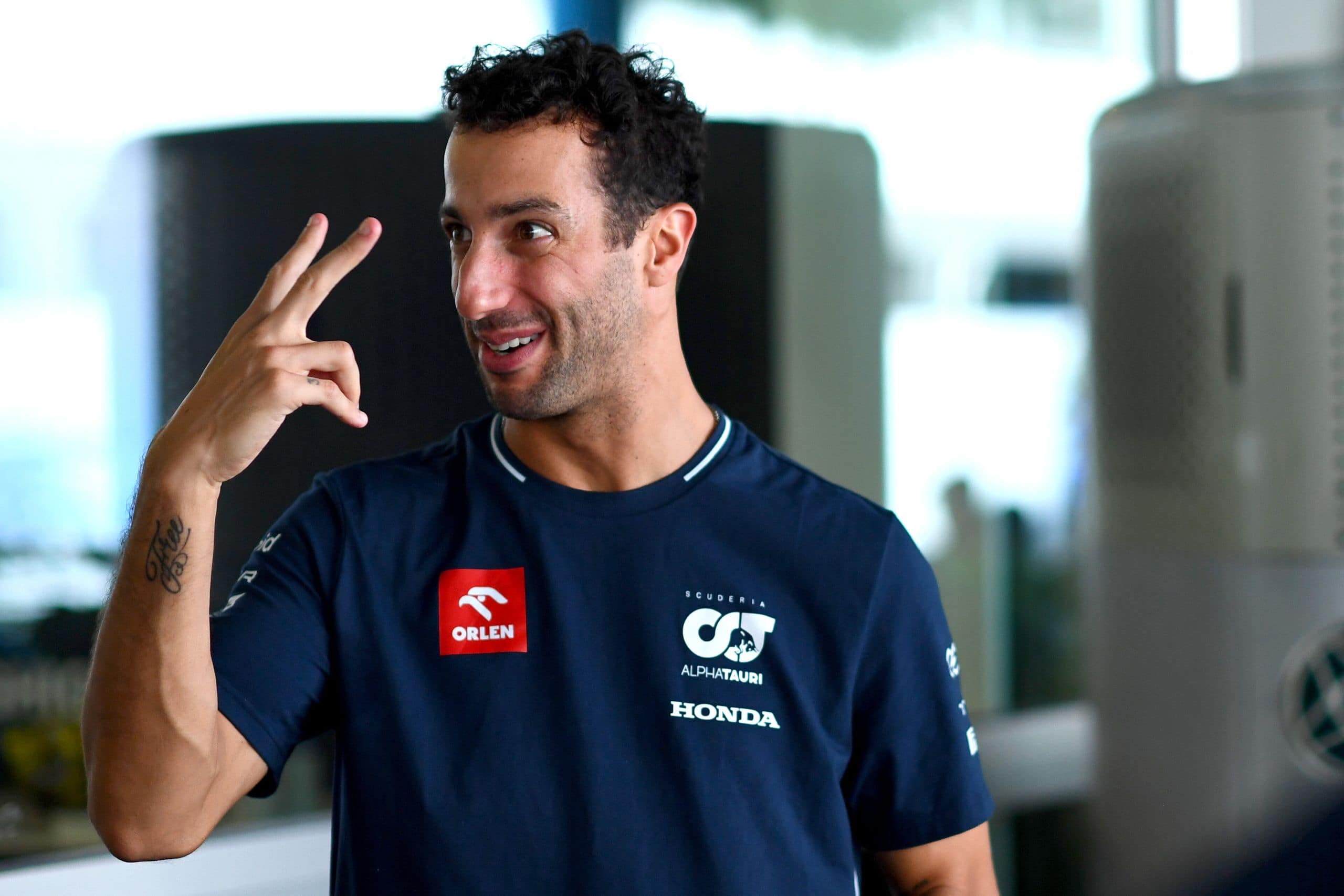 Daniel Ricciardo could miss up to two more grands prix, ...