Red Bull did become spendthrift! Mercedes continue to make headways thanks to Russell's downshift! Alonso, at the ripe old age of 42, is still prancing, maybe not the prancing horse! F1 continues to make news for every other reason, including it birthing another silly season!
There is no sport like Formula 1. At the pinnacle of Motorsport racing rests more than just awe-inspiring last minute overtakes and fastest laps when none expect the purple sectors to dominate. For as long as there's such as thing as silly season, one will continue to find news pieces that are as funny as they are intriguing.
Not too long after having signed a multi-year contract with his multiple Constructor championship winning team Red Bull, Max Verstappen is at the epicentre of another example of what it means to be F1's silly season.
So why is that and what does one mean by it?
A leading British newspaper that one may not exactly consider to be holier than thou has reported the following:
Max Verstappen tipped to quit Red Bull for archrival team
To many this may come as a shocker. But then that's only to those for whom such as thing as logic and rationality are mere words that have nothing to do with grey cells.
On first thoughts, why would Max Verstappen even entertain the idea of becoming stranger to Red Bull just when it's the team with which he's lifted another title is something that's stranger than fiction.
But then, it's F1's silly season, right?
Striking developments, funny occurrences and strange happenings are a part of its DNA- aren't they? In a year where Vettel, despite missing two races at the very start, emerged as the highest point scorer of the two of his Aston Martin team, where Ferrari have come close to authoring a book on how to bin an F1 race and where Latifi found new ways of not scoring points, Verstappen's development isn't really a shocker.
Except it's but a rumour that may appease those who truly dabble in F1 rumours and derive senile joys in drinking the grapevine!
But then again, what Verstappen may or may not do rests in the ebb of the future; what doesn't, however, according to the noted F1 publication is belief of a certain Mika Hakkinen; the Finn holding true the following line of thought where it comes to the Dutch driver:
Mika Hakkinen believes Max Verstappen will not spend the rest of his career at Red Bull with so many variables needed to make that happen. The Dutchman won his second consecutive F1 world title last week in Singapore to further cement his legacy in the sport.
And Hakkinen has listed all the reasons why he feels it's highly unlikely Verstappen will break that trend before his career ends. "In addition, people are getting older and that can also be a reason to stop," Hakkinen said in his Unibet video column.
"Those mechanics spend many hours in waiting areas at airports, only to commercial flights from A to B and being transported to the track in small minibuses. The drivers, on the other hand, have their private planes and there is always a car waiting for them.
"That is a completely different style of life. It is great that Verstappen signs such a long-term contract, but there is always the risk that when important people leave the car is no longer performing to the driver's expectations. At that point, a driver will wonder if it is time to switch teams.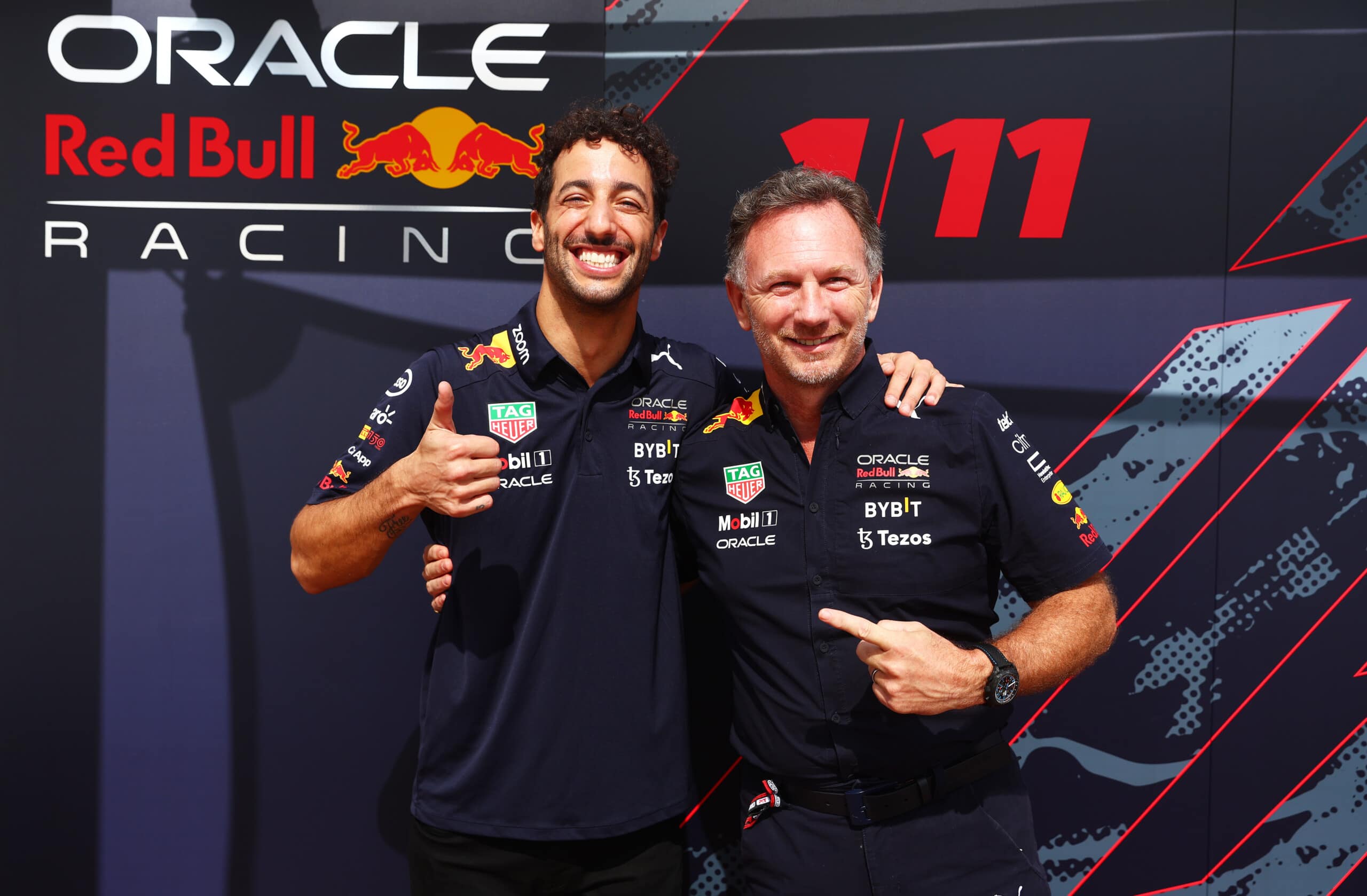 Oracle Red Bull Racing today confirms Daniel Ricciardo will return ...