Reigning double world champion Max Verstappen led a Red Bull 1-2 as the Dutchman won the opening Grand Prix of the 2023 F1 season.
Verstappen was imperious as he recorded a 36th career victory, while Ferrari's Charles Leclerc retired with an engine failure.
The Dutchman said: " Very happy to finally win in Bahrain. I think we have a good race package, we can definitely fight with this so a big thank you to the team."
"This is exactly the start we wanted, a one-two finish. I'm incredibly proud that we have achieved this as a Team. I could see early on that we had the pace in the car, I was able to build a gap from the start and then just managed it for the rest of the race, it was a straightforward day for us. It also feels good to finally win in Bahrain, I haven't had the best history here. Looking ahead to Jeddah, it's a completely different track with different conditions, there's a lot of long straights and fast corners, so it will give us a completely different picture of where everyone is on the grid but at least this was a very good start for us."
Verstappen's Red Bull teammate Sergio Perez recovered from losing a position at the start to finish second.
"My start wasn't ideal, Charles was a little too aggressive, pushed me to the right and I did my best to avoid him. That meant my first stint wasn't ideal, Charles was very strong on that new tyre and it was difficult to get through him quickly enough. I think that's where I lost out to Max, I was behind him by about 10 or 12 seconds and after that it was game over on catching Max, it was all about getting Charles. It was important to get by him, minimise the damage and get that P2 for the Team. There are a lot of improvements we can still make to try and make our car better, there is still plenty of work going on behind the scenes. On this tarmac we have been very strong but Bahrain is a very unique circuit and things will be closer at other circuits," said Perez.
Aston Martin delivered on the promise of pre-season and Friday practice as Fernando Alonso finished in third place, ahead of the remaining Ferrari of Carlos Sainz.
It was a disappointing start to the season for Mercedes, as seven-time world champion Lewis Hamilton finished fifth, with George Russell following the second Aston Martin of Lance Stroll home in seventh.
Red Bull form ominous for season ahead
Red Bull appeared to be significantly ahead of the pack after testing, but that advantage seemed to have shrunk this weekend through practice and qualifying.
But when it mattered on Saturday, Verstappen had the pace to deliver a comfortable pole position. And when the lights went out, Verstappen eased into a lead for which he would never be challenged.
Even though Ferrari had saved a set of soft tyres in qualifying, the sheer race pace of the Red Bull allowed Verstappen to open a healthy lead at will.
The 25-year-old was rarely seen on the TV feed, as attention turned to the fight between Perez and Leclerc, the Monegasque having snatched second position on at the start.
Running a different strategy to the Ferrari, which had Perez remain on soft tyres for the Mexican's second stint, Red Bull restored their hold on the top two positions in the race as Perez swept past 2022's championship runner-up.
Leclerc had no answer to the Red Bull pace and the 25-year-old's day was brought to an early end when the Ferrari engine failed on Lap 41.
Verstappen cruised to victory in the opening round for the first time in his career to put 25-points between himself and Leclerc after a single race.
Despite being dominant and looking far superior to their rivals, team boss Christian Horner is keeping his feet on the ground.
"What a race! Max certainly showed he has not lost any of his pace coming into the new season, grabbing pole and the victory with both hands. Checo had a bit of work to do with Charles, but he played it well and then from there it was about managing the race till the end. The pace was there, the reliability too, we also had a solid pit stop strategy. It's great to have both the guys up there within a tenth, fighting over the fine margins. That pushes the Team forward and they certainly delivered. Comparing it to last year, when we finished with no points, is quite a contrast. However, its important to remember this is just race one, there's a lot of racing still to do, but it is a great start, from the whole team. It was important for us to get on the board, get some good points in early and we have done that today. We look forward to see what Jeddah brings," said Horner.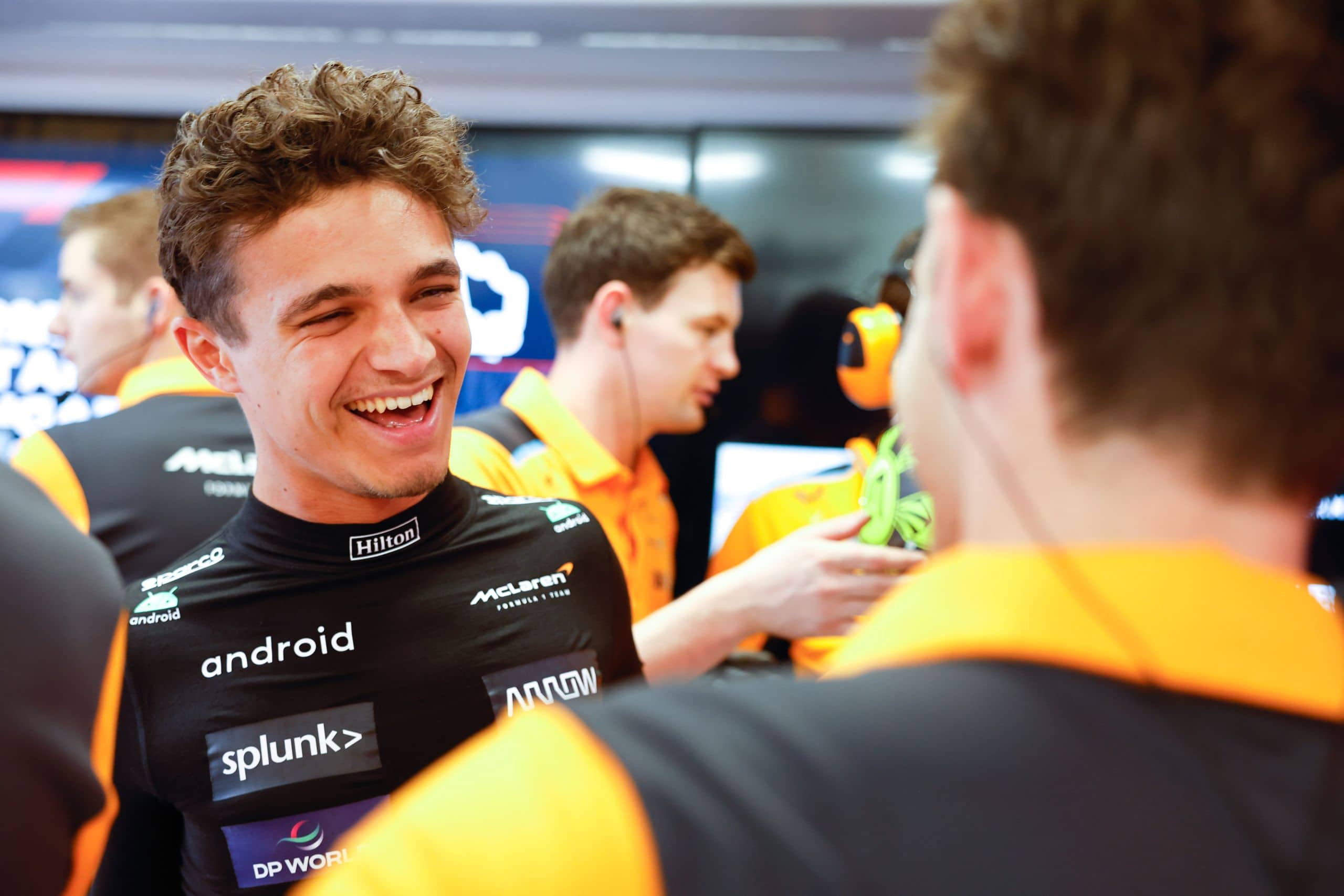 In the most recent times, Zak Brown, the top boss ...