Max Verstappen, after making his debut in 2015 at just 17 years of age, has already equalled the win tally of one of the all-time greats – Ayrton Senna – by taking victory at the 2023 Canadian Grand Prix.
The two-time World Champion moves to 41 wins, which is equal fifth on the all-time F1 wins list, and it seems there will be plenty more to add to the tally during the 2023 F1 season and beyond…
Speaking after the race, a proud Verstappen said ' I hate to compare different generations. From my side, the only thing I can say is that when I was a little kid driving in go-karting, I was dreaming about being a Formula 1 driver and I would have never imagined winning 41 Grands Prix.
So of course, to tie with Ayrton [Senna] is something incredible. And of course, I'm proud of that, but of course, I hope it's not stopping here. You know, I hope that we can keep on winning more races!'
It was a day of records for the Red Rull Racing team, as Verstappen's win made it 100 for the dominant force in F1.
'I've won 41 of them! But, yeah, we'll talk about maybe a new contract because of that! No, honestly, it's a great achievement for the team. We knew that this was the first opportunity, of course, to do so. And I'm happy that's done. We've won 100. But again, I hope we win more than 100. So the new target is 200.'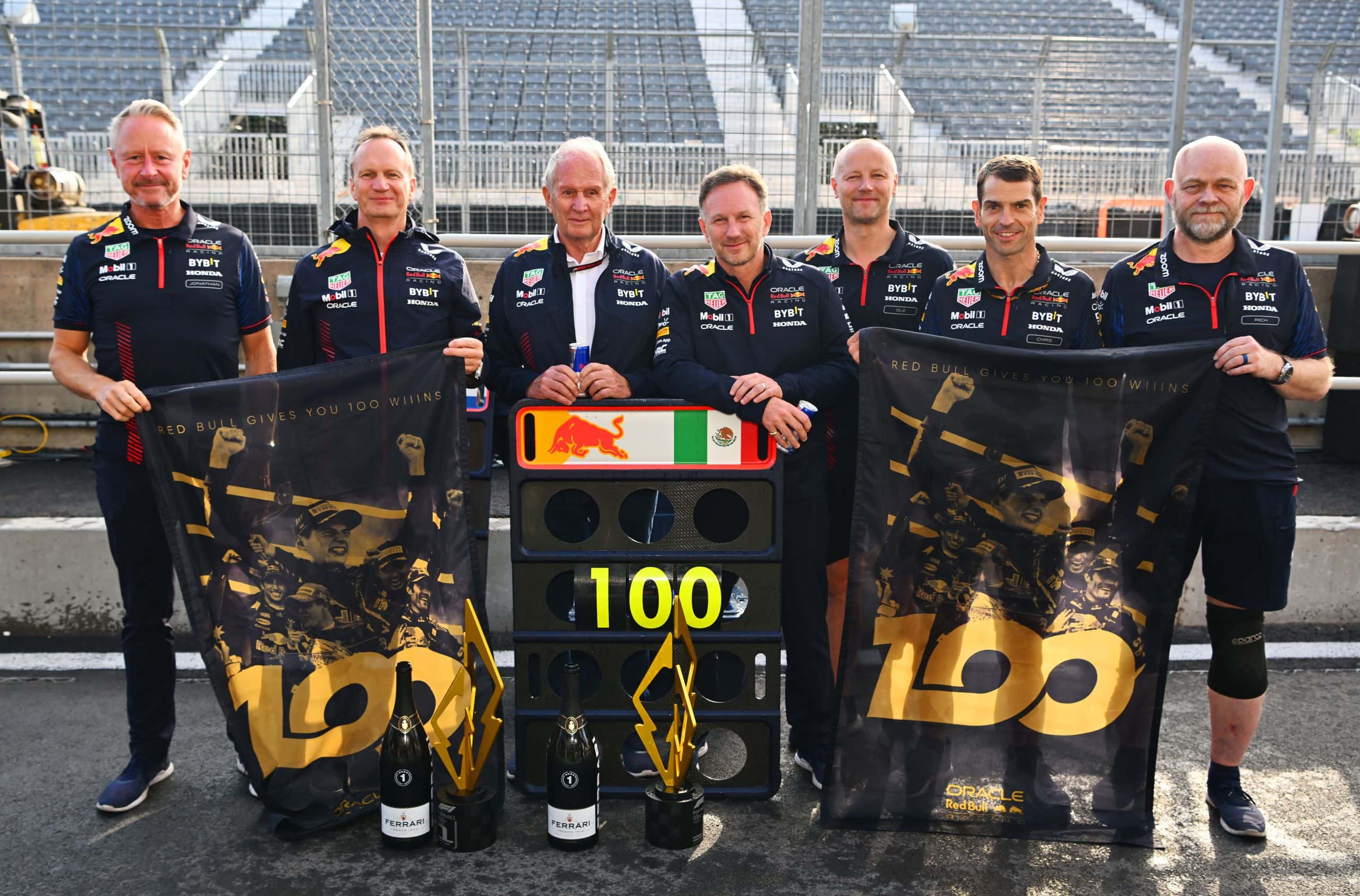 While it looked like a straightforward win for the Dutchman, it was anything but, as Verstappen battled cold tyres and didn't have the dialled-in setup the team has been accustomed to delivering in 2023.
'We changed the car quite a bit. We changed the car around quite a bit compared to Friday, so I didn't really know how it would feel today. But yeah, luckily, it went in the right direction.
'I think it was quite tough today to keep the tyres in the right window, they were always running quite cold. So we had to push actually quite hard on the tyre. And then with low grip, low rubber, it was not the easiest or most straightforward.
'But yeah, everything went well, just the hard tyre. Probably that stint was a bit of a limitation, because of the harder compound, even harder to keep the tyre temps. And I think we know that our car normally is very good when there's high deg compared to other cars. And today probably you would have needed a car which is a bit harder on the tyre, to keep the temperatures.
'So it's probably not been our best race today. But still, to win by nine seconds, I think shows that we have a great car.'
With a winning margin of 9 seconds to second-place finisher Fernando Alonso, Verstappen was made to work harder than he has been in recent outings.
'It's tough, because normally it's all about tyre management. But today was definitely more about pushing. But sometimes it was just going up and down a lot in lap-time. So then sometimes you couldn't actually push to the limit, because you didn't know what you were going to get.
'So, for me, on the Hard tyre, it was quite a bit of a struggle, and then on the Medium, I wanted to open up that gap a little bit more. So then, of course, at one point, you're seeing, like 10-15 laps to go and you have a good gap, you don't want to take too many risks. It's probably not flat-out pushing, but you cannot relax too much because then you lose the temperature in your tyres.'
It was a special moment for Verstappen to win in Father's Day, and he was quick to pay tribute to his father, Jos Verstappen.
'I don't even know where to start to be honest. We've lived through so many things. After my Dad's own career he invested all his time in mine. It's hard to explain how much he has dedicated to me, because I probably still don't even understand how much he did.
'He was preparing everything, go-karts, engines and then driving all the way to Italy with me, in between school, then back. So many stories we can share. Sometimes we still talk about it, of course, when we are together.
'I probably only will fully realise how much he has done to me once I get kids, then you start to understand this kind of relationship. But yeah, without him I would not sit here today. He has taught me so much and prepared me so much from a very young age where sometimes I thought why does it need to be so serious straightaway, where you maybe want to play around a bit more and have fun.
'But he was working towards this goal. He had this goal set for me to be first of all better than him and then to try to get to Formula 1. And then I got to Formula 1 and then slowly of course… we still call every day. Before the race I was still talking to him about what we're going to do with the strategy and stuff like that. He likes to know even when he's not here and yeah, just like to have that kind of relationship with your Dad.
'After go-karting of course, when you go into cars, it's a bit less personal what was happening here. So sometimes you miss these kinds of go-karting times when you're travelling together in a van all the way there. But yeah, to share these moments together I think is very special. And today was of course also Father's Day, so I don't need to buy him a present, I did this so I think he's happy,' concluded Max.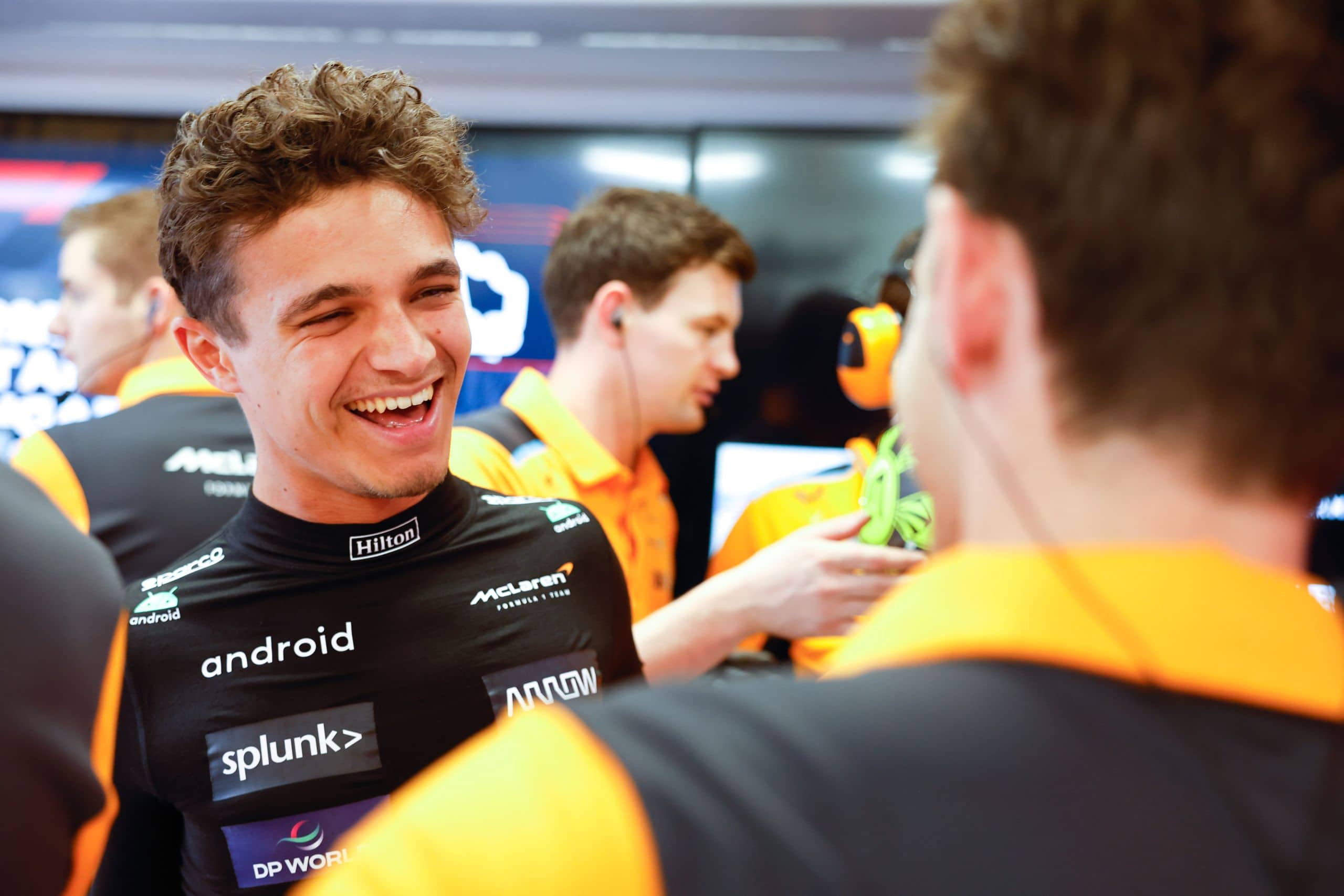 In the most recent times, Zak Brown, the top boss ...