Red Bull's Max Verstappen took his sixth victory of 2023 at the Canadian Grand Prix, in a race the Dutchman led from start to finish.
Verstappen, 25, scored the Red Bull team's 100th Grand Prix win and the team's ninth in a row, which they last achieved with Sebastian Vettel in 2013.
The world champion said: "It was not a straightforward race, the tyres were not getting in their window and we were sliding around a bit. I'm of course very happy to win here in Canada. It wasn't an easy or straightforward race though, it was quite difficult to switch on the tyres and get them to the right temperature. This is our 100th win and it's an incredible moment for the Team, the hard work doesn't stop here though, the new target is 200 now! Right from when I was a young kid karting, I was always dreaming about being a Formula One driver and I would have never imagined to actually win so many races, so to tie with Ayrton Senna is incredible and I feel really proud of that. Hopefully we will have plenty more wins in the future, I don't want to stop now."
Aston Martin's Fernando Alonso passed Lewis Hamilton's Mercedes to finish second, as Ferrari used a safety car to their benefit, recovering from midfield start positions to finish fourth and fifth.
Verstappen's Red Bull teammate Sergio Perez could only finish sixth, while the other Mercedes of George Russell retired after hitting the wall.
The Dutchman now leads the Drivers' standings by 66-points over Perez, while in the Constructor's championship Williams' Alex Albon lifted his team off the bottom of the table with a seventh-place finish.
Verstappen untroubled en route to third straight win
With Alonso on the front row alongside him, thanks to Nico Hulkenberg's grid drop after qualifying, Verstappen needed to make a good start. He made a great start.
The 25-year-old eased into a comfortable three-second lead following a Virtual Safety Car (VSC) to remove the stopped Williams of Logan Sargeant, before a Safety Car on lap 12.
That was because Russell had hit the outside wall on the exit of Turn 9 and left debris strewn across the track.
And even with 2021 title-rival Lewis Hamilton now behind in second, Verstappen was in control as he aced the restart on Lap 17, retaining the lead through both of his pit stops.
He left Hamilton to fall into the clutches of his Spanish nemesis, with Alonso fighting past his former McLaren teammate into the final corner on lap 22.
Alonso pulled away from the Briton, and even though Mercedes put Hamilton onto a new set of medium compound tyres for the final stint while the Aston Martin team fitted hard compound rubber, the double-world champion was able to hang on despite managing a rear-brake issue.
Alonso admitted post-race he was hoping to challenge Red Bull more but neither he nor Hamilton were able to seriously trouble Verstappen in the lead, who reckoned the Montreal circuit wasn't Red Bull's strongest.
Ferrari recover, Williams move up, and McLaren pointless
There was contrasting fortunes for three of F1's most famous teams on Sunday.
Ferrari recovered from a terrible showing in Saturday's wet qualifying which left them starting 10th and 11th after Carlos Sainz's three-place grid drop for impeding.
And they appeared to have made a mess of their strategy when neither car boxed when the lap 12 Safety Car was called, but the pair used their track position to extend a gap back to the midfield pack and Perez, to secure an important double-top five finish.
However, the Scuderia were fourth best of the top teams and have work to do to catch Mercedes and Aston Martin on race pace.
For Williams, Alex Albon pulled off another tyre-preservation, position-defending masterclass by running a set of hard tyres from lap 12 to the end of the race.
The Thai driver held off a train featuring Alpine's Esteban Ocon, McLaren's Lando Norris, Alfa Romeo's Valtteri Bottas, and the second Aston Martin of Lance Stroll.
Albon's P7 lifts Williams above AlphaTauri in the teams' standings with seven points now on the board, adding to his point earlier in the year in Bahrain.
"It's been a very strong weekend and I have to thank the team first and foremost because we had the upgrade on the car, and I think it shows that we made a good step and the circuit suited us. The work that has gone on at the factory to get this upgrade ready has been monumental and everyone has been working so hard. We also fitted a new PU, so we threw everything at this weekend. We had a great qualifying yesterday and now the race today was great. To get these points on the board and move up to ninth in the Championship is a nice place to be and it's great to be able to say thank you to the team and have this reward for everything that everyone has done," said Albon.
However, it was another fruitless visit to Canada for McLaren, who haven't scored points at the Circuit Giles Villeneuve for a decade now.
Starting inside the top 10, Norris and Aussie-rookie Oscar Piastri found themselves stuck in the midfield DRS train headed by Albon.
Norris was also slapped with a 5-second time penalty for what the stewards described as "unsportsmanlike behaviour" when he backed drivers up behind him to create a gap between himself and teammate Piastri when the Safety Car was called.
So even though Norris finished ninth on the road, having made a brave pass on Bottas at the T10 hairpin, the penalty dropped Norris to 13th and Piastri was left classified 11th.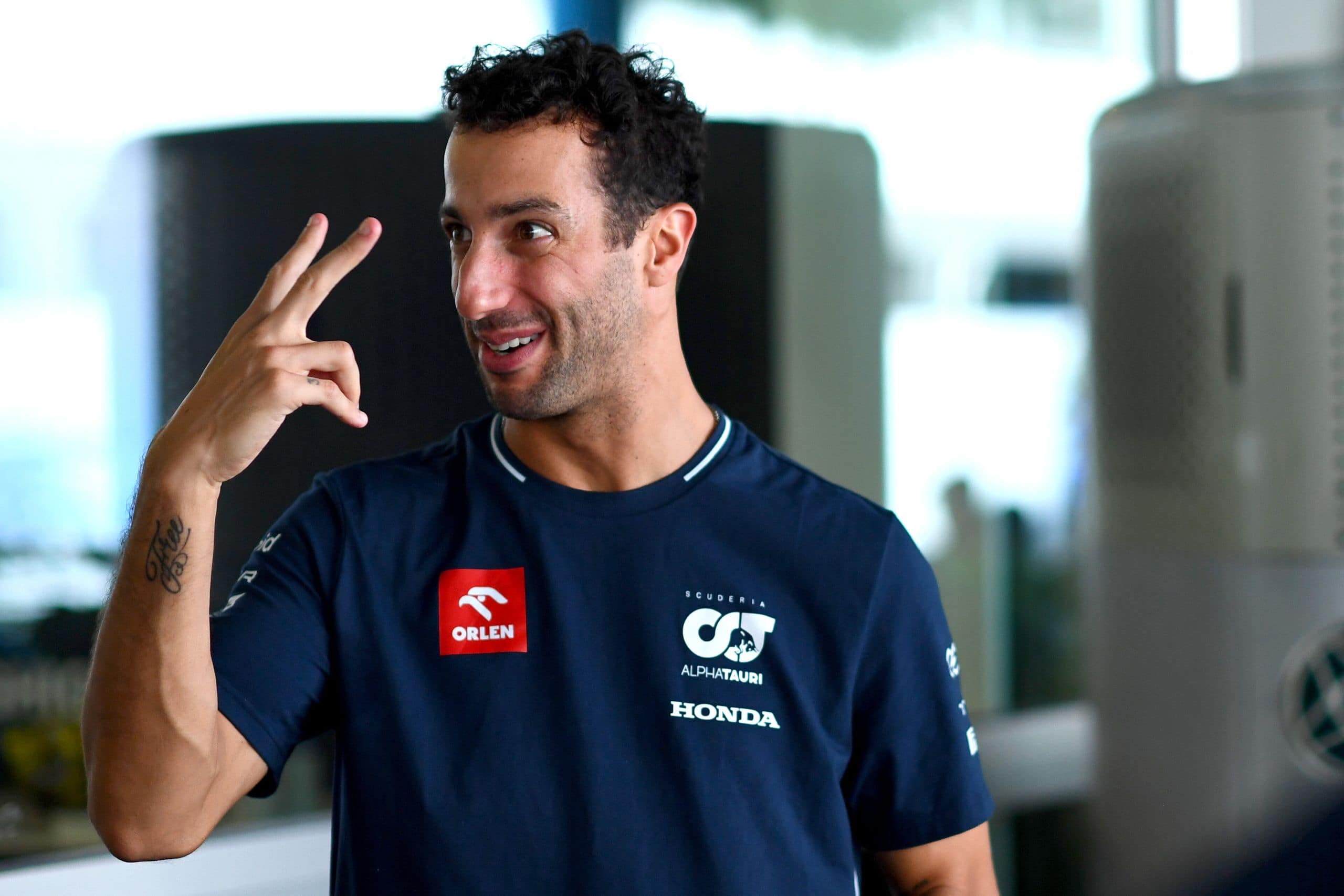 Daniel Ricciardo could miss up to two more grands prix, ...