World Champion Max Verstappen took his 38th career victory despite starting the Miami Grand Prix from ninth on the grid as Red Bull recorded a fourth 1-2 finish from the first five races.
The Dutchman passed Red Bull teammate Sergio Perez, who had started in pole position, shortly after his pit-stop on Lap 49, to win the Grand Prix around the Miami International Autodrome for the second year in a row/
Verstappen, 25, said: "It was a good race, stayed out of trouble in the beginning and had a clean race. I could stay out long on the hard tyres, and that's what made the difference.
"Today was a good day, I stayed out of trouble at the beginning and I had a smooth race, I picked the cars off one by one. I had a good stint on the hard tyres which I think was integral to the win today. I had a good battle with Checo towards the end there too. I of course had the advantage with the new tyres but I think that's what we like to see, we are free to race. Yesterday was a bit of a setback, today we kept it calm and clean, and winning the race from P9 was very satisfying."
After an error in qualifying, a red flag caused by a Charles Leclerc crash, left the Dutchman ruing his own mistake and with work to do on race day.
But starting on the hardest available Pirelli rubber, Verstappen moved through the jumbled grid order and was running second midway through lap 14.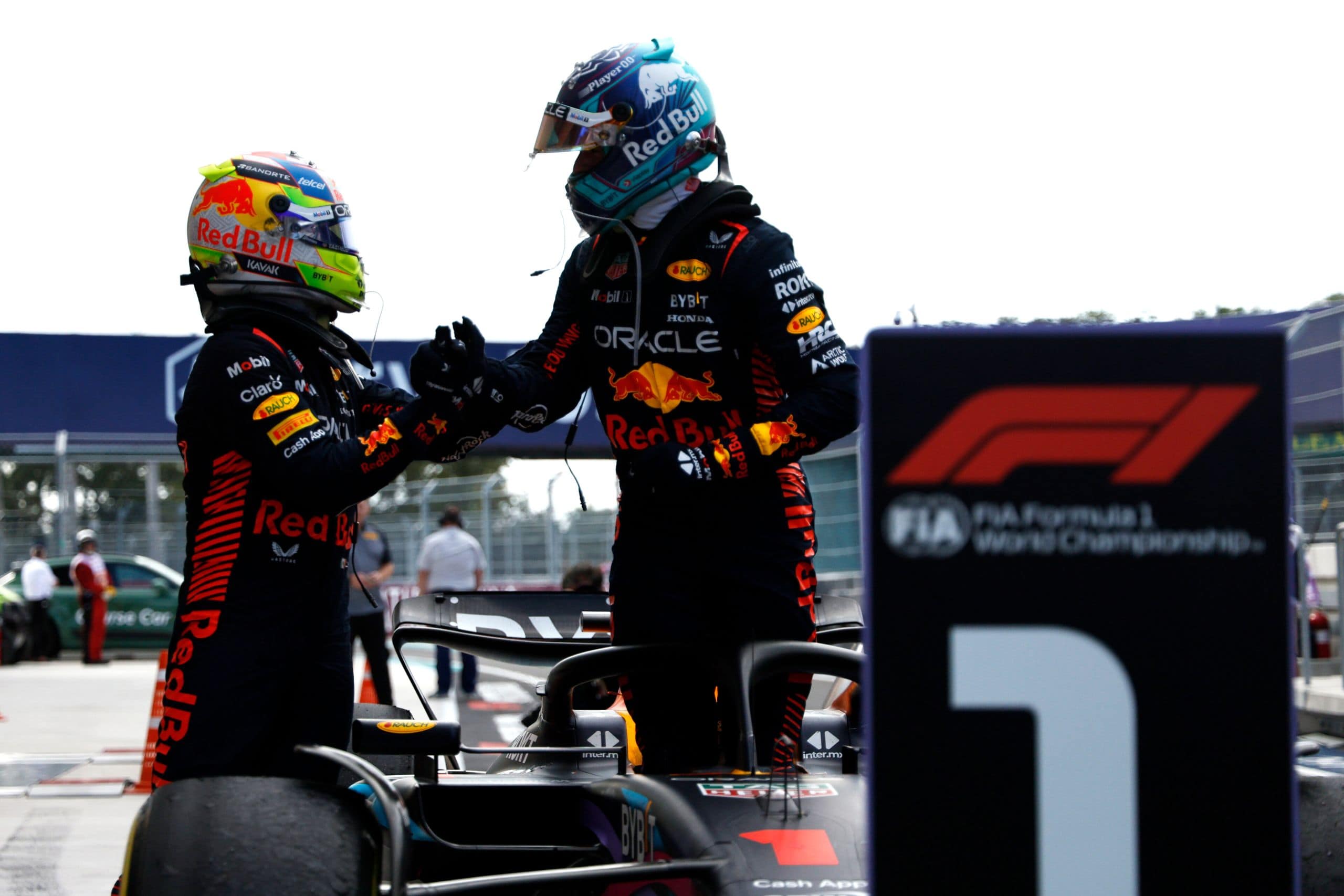 Perez had started on medium tyres and despite the fresher rubber, was unable to build a larger cushion in the middle phase of the race over his teammate.
Verstappen's pace in that part of the race made the process of taking the lead from Perez a formality, allowing the Dutchman to extend his title lead to 14-points.
"Well done to Max, he had a tremendous race and deserved to win, I am really happy for him. It is not always nice when you lead the race and end up second, certainly I didn't have the pace of Max and it is something we are going to analyse to see how we can do better. When I saw how strong Max was coming through the field and I was struggling a bit, I thought 'this isn't looking too good'. It would have been a gamble on strategy to start on the hard tyre from pole position. Of course, I wanted to win but I knew early on the race was looking tricky for us. This is one to learn from because clearly Max had the fastest pace. I think the performance Max showed today was not reachable for me, so I have to understand why. I think some was tyre related but equally, overall, he was the stronger driver today. There was maybe a bit more we could have done; it is a bit of a shame really but in general, on a tough weekend P2 is not a bad result. We will review the weekend. I want to get back strong for Imola and get back to our normal level," said Perez.
Fernando Alonso finished third for Aston Martin scoring his fourth podium of the season.
Want to save this information for later?