After claiming his first-ever F1 World Championship in the most dramatic circumstances in Abu Dhabi, Max Verstappen has spoken about being confident heading into the 2021 F1 season, and how he has now achieved what he set out to achieve in the sport – everything else from here on in will be a bonus for the Dutchman. 
Max Verstappen Enjoys Incredible Season
After an incredible season with multiple twists and turns, plus multiple lead changes in the Driver's Championship, a jubilant Max Verstappen was thrilled to have achieved the goal he set when he first started racing as a child.
'It's been an incredible season, not only this race but incredible battles, coming into the season of course I had a feeling we might have a better shot at it, compared to the previous years basically – but to be sitting here right now, that's an unbelievable achievement.
'It's unbelievable. I mean, throughout the whole race I kept fighting and then of course that opportunity on the last, it's incredible. I'm still having a cramp. But it's insane. It's insane. I don't know what to say. These guys here, my team, and of course Honda, they deserve it. I love them so much. I really, really enjoy working with them, already since 2016, but this year has been incredible.
'To my team, I think they know I love them and I hope we can do this for 10 or 15 years together. There's no reason to change ever. I want to stay with them for the rest of my life. I hope they let me. Yeah, it's insane. I'm so happy. Christian but also Helmut who trusted me to be in the team in 2016. Our goal was of course to win this championship and we have done that.
'It all flashes through your head now, especially with my Dad, travelling through all of Europe for that one goal, first was, of course, to be in Formula 1, to hope that you can win a race, and you hear the national anthem, but then, of course, the ultimate goal was the World Championship, which is very hard to achieve but now that happened. Yeah, it's just insane – but also to have all my close family friends, my Dad, my manager, my girlfriend all here, that makes it extra special.
Controversy At The Race Start
While Verstappen was a little slow off the line, Lewis Hamilton took the lead early. However, Verstappen fought back, and on Turn 6 the two almost came together before Hamilton went off the track.
'The start itself was a bit poor. I dropped the clutch and there was just not a lot of grip. So, I don't know why but suddenly I just saw Lewis shooting by, so very low grip and I don't really understand why that was the case. So that was, of course, not ideal. And no, I wouldn't have caught him. They just had too much pace in the car today, even for me with fresher tyres, it just didn't look like it was going to happen.
'I had a good run and I went for the inside. I didn't even lock up, I just made the corner, did my line and then, of course, he chose to use the escape route and basically gained an advantage by just staying in front by quite a bit. And nothing happened, so I just focused on myself and continued.
Last Lap Drama
With Nicolas Latifi's stricken car cleared, Race Director Michael Masi made the controversial decision to let the first five lapped cars un-lap themselves, setting up a grandstand one-lap sprint between Verstappen and Hamilton.
'Well, everything was clear so why would you then run another lap behind the safety car? It's just when everything is clear you have to release the track so I think that's a fair point from the race direction. Of course, now it worked for me but it can also work against me, I know that.
'Of course, I'm very happy with how everything turned out and also the tyres and everything went very smoothly. It was very cool of course, very hectic. Like I said, you know, I even had a cramp in the last lap, so it just summed up the whole season which is completely unpredictable and crazy throughout the whole year.
'I was very emotional on the in-lap, that's for sure. Yeah. When the visor's closed, nobody can see you but of course, with all the celebrations it was just incredible, an incredible feeling.'
Teamwork Makes The Dream Work
After Sergio Perez valiantly held up Lewis Hamilton midway through the race, Verstappen was heard heaping praise on his teammate, and that praise continued in his post-race comments.
'I think without Checo I wouldn't be sitting here right now because then they would have had a pit gap with the safety car and stuff so definitely Checo was driving incredibly today.
'When we started working together, it was always difficult to know exactly of course how it's going to work out but very early on already, Checo is just an amazing human being, not only just to work with F1 but just a super-nice person, real family man as well and yeah, I have had a lot of good times with him and you could see he really means it and he means well and it's very rare to have a teammate like that and again, it just showed today he was a team player and I really hope that we can continue this for a long time.
'It's incredible to be working with a team like this and together with Honda, you know, this was also their last race with us. It's been an incredible journey together and this is what we were always working for and hoping for and for it to then end for them in the way it did is just insane so I'm incredibly happy, also, for them.
'I think even when you talk to the team, they really wanted me to win this championship, but over the whole season we were not the quickest. So, then it's natural that you can't win the team championship. But we gave it all you know, we can't be disappointed about anything because we really maximized a lot of our results. Like I said, we gave it all, and of course in the team championship we came up short but we won the Drivers,' concluded Verstappen.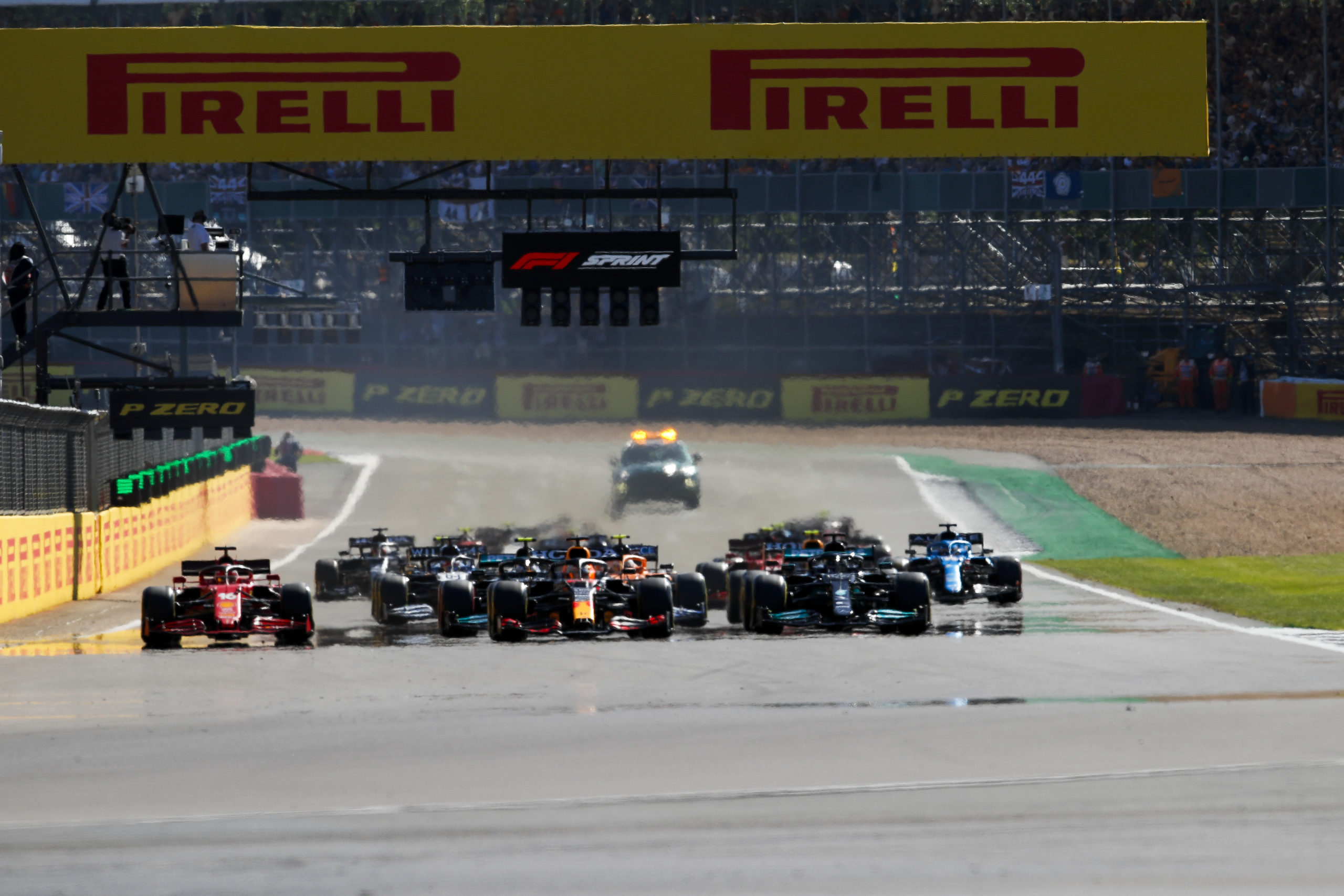 Formula 1 returns to the venue of the first ever ...