After an awful weekend in Melbourne, defending World Champion Max Verstappen bounced back in style, taking out the trifecta of pole position, sprint win, and race win, to get his title defence back on track. 
'Melbourne wasn't great for us. And the start of the season in general wasn't amazing. So we needed a good weekend. I didn't expect it to be like this, but of course, when you have a weekend, at the end of the day, like this, that's incredible.
'I mean, a one-two for the team, but also maximum points scored. And also, the way I think we handled the race. You know, we didn't really make any mistakes, I think we made the right calls with switching from the inters to the slicks, and from there onwards we just controlled the race.
'And of course, it seemed probably easy on the TV, but you still have to be focused, especially also with backmarkers. It's easy when you're off-line to lock up or go through a wet patch and go off track. So yeah, just manage that. But the car was handling really well.
'Of course, we saw that yesterday already in Sprint Qualifying that we had good pace in the car. And we could look after our tyres probably quite nicely. So, yeah, a very positive weekend.
'At the end it's details, you know, you have to always make sure that you have a good balance in the car, and you can have the fastest car, but if you have a bad balance, it's not working. So you have to look after your tyres, you know, and these kind of things are very crucial with these new cars. And Miami, again, will be a big question mark, and it will probably be a bit hit or miss for some people. Hopefully of course, we will do well, but you don't know at the moment.'
The Red Bull team made a significant jump in terns of performance from Melbourne to Imola, however, it was difficult for Verstappen to pinpoint where the progress came from.
'It's the driver! I don't know. Of course, we brought upgrades but I don't know, of course, how much that actually gave us because of just the hectic weekend with, you know, rain, dry.
'It's very difficult to judge but we definitely were on top of things a bit better than Australia. So, I'm just very pleased with how we executed the whole weekend. We were just on top of everything and that's sometimes more important than actually bringing something new.
'I guess time will tell now in upcoming races how much the upgrades are benefiting us.'
The new regulations have seen much closer racing across the opening four races, which may lead to more situations like Sunday, that saw a mistake from championship-leader Charles Leclerc as he chased an extra point for the fastest lap.
'The mistake [by Leclerc], yeah, it's easily done. Of course, he was pushing hard to try and fight Checo but… It is painful but I think he knows that himself, you know, he doesn't need to hear that from anyone in here.
'But it's still such a long championship. You can still gain a lot of points. But yeah, it's not great. But you can't change it now. I mean, he doesn't do it on purpose.
'I do think that the cars are better to follow. At least you don't have these weird moments anymore of like, big oversteer, big understeer. The cars… are all the time when you get within a second are… it's hard to follow because of our cornering speed in a Formula 1 car. That will always be like that. But yeah, I do feel it's a bit nicer.
'Just the problem we have is the tyres. When we get close, you do burn your tyres a bit more than you would like and they overheat a bit more. But yeah, we consistently work with Pirelli anyway, about what we would like and what we would like to improve. 
'So it's also very hard for them because it's a completely new concept. We haven't really done a lot of testing so I'm sure now in the coming months or maybe for next year, we can improve things.'
Although his season appears to be on the ascendancy, Verstappen won't be taking anything for granted in two weeks' time.
'I mean, they were still very quick yesterday. He [Leclerc] was actually pulling away from me initially, he just had more graining which we encountered in Melbourne, you know, so it's a bit of a hit and miss. So they are still very fast and Miami can be again, very different,' concluded the Dutchman.
Want to save this information for later?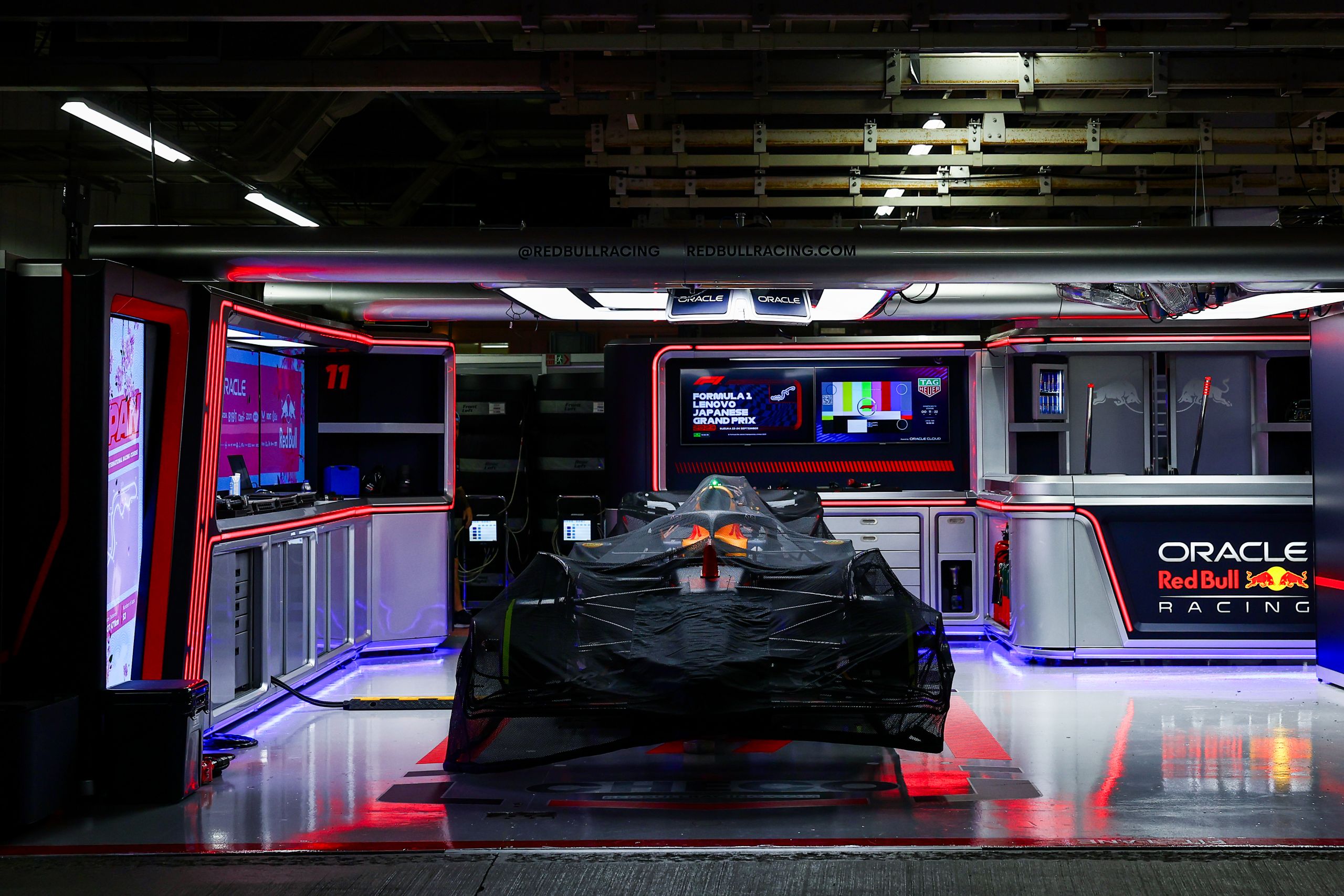 The roar of engines, the blur of speed, and the ...