With the second race of the only triple header of the 2022 F1 Season taking place this weekend in Holland, reigning world champion Max Verstappen is hopeful of bringing his strong form from Belgium to his home race at Zandvoort.
Max Verstappen
"After the successful weekend we've had in Spa, I'm really looking forward to the Dutch GP. There's a lot more downforce required at the track in Zandvoort so it will be harder for us to be dominant, I expect Ferrari to be strong there. I of course want a good result but it's important to always score points, lets hope we can do a good job. It will be great to have my family there supporting me, I'm just going to enjoy the weekend with all the fans, it's going to be pretty crazy."
Sergio Perez
"It's great to be back in Zandvoort, it's a brilliant place. The Dutch fans are amazing for the Team and their support for Max is crazy, it's great. It's a good track here, it's very challenging and we hope to keep the momentum we had in Belgium. We will analyse everything from Belgium as a Team to see where we can get closer to Max, I want to make sure we can come back stronger. I have work to do and want to keep pushing, I think this circuit will pull us all closer together so it's going to be an exciting weekend."
Red Bull 2022 F1 Season Stats
Oracle Red Bull Racing's current run of podium finishes in 13 consecutive races is the Team's longest streak of the hybrid era.
Checo recorded his sixth second place finish of the season and his seventh podium at Spa. The Belgian GP saw Checo beat his record for points scored in a single season. He is now one point ahead of his entire 2021 tally of 190 points with eight rounds left in the 2022 season.
Max has won the last two Grand Prix from 10th and 14th on the starting grid. He is the second driver in history to win consecutive races from below 10th on the grid, following Bruce McLaren in the final race of 1959 and the first race of the 1960 season.
Oracle Red Bull Racing have taken ten wins so far in 2022. With eight rounds remaining in the 2022 season, the Team can beat their highest-ever total of 13 wins in a single season, set in 2013.
Checo started from the front row for the fourth time in his F1 career at Spa, breaking the Mexican national record previously held by Pedro Rodriguez. Consequently, Checo is now the most successful Mexican Formula One driver in terms of wins (3), poles (1), front rows (4), podium finishes (22), fastest laps (8) and points (1,087).
Oracle Red Bull Racing claimed a fourth 1-2 of the season with Max and Checo at the Belgian Grand Prix. This ties the Team's best-ever total in a Grand Prix season, matching 2009, 2010 and 2013.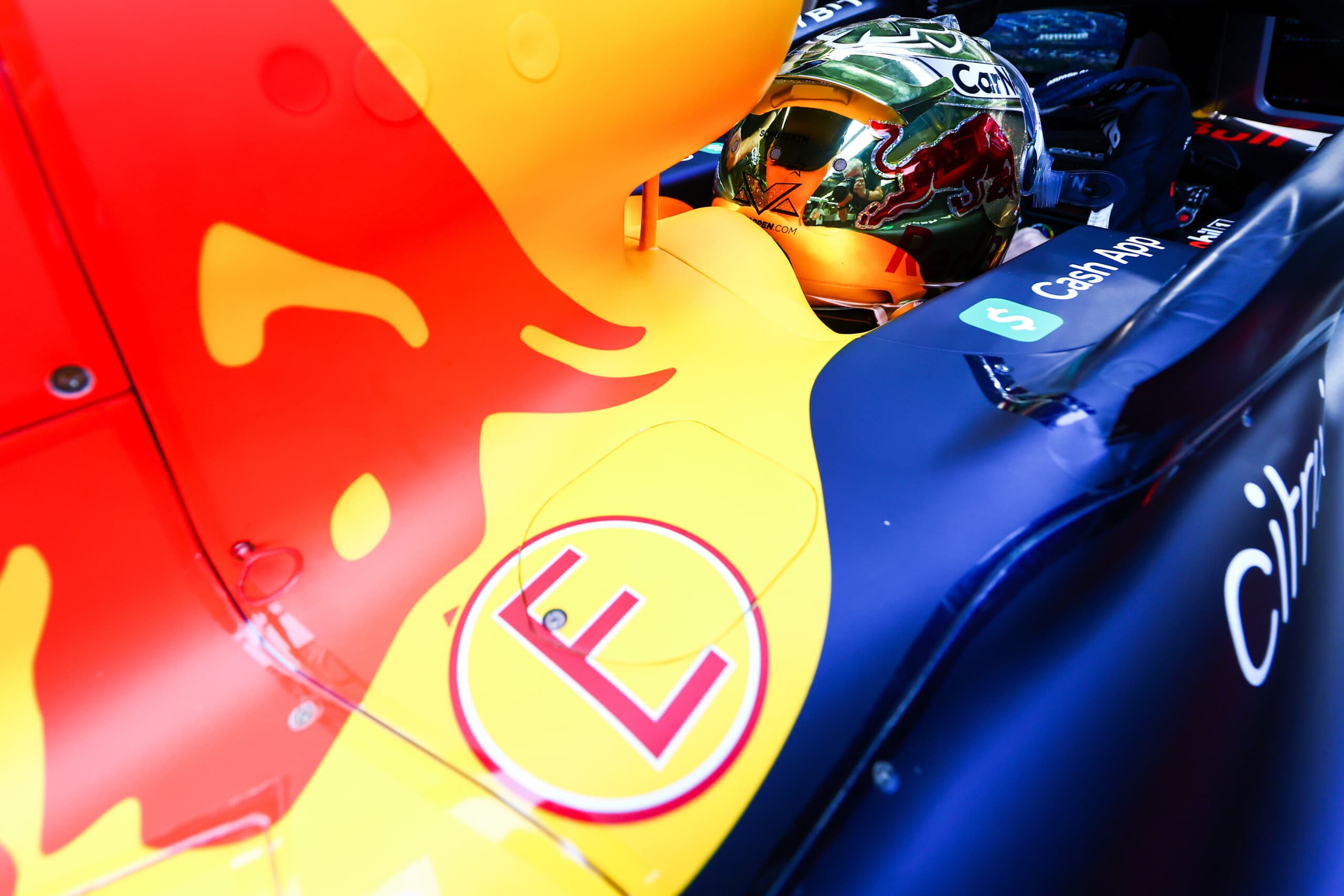 With 2022 in the record books, attention has quickly turned ...