Red Bull's Max Verstappen won a rain-affected Monaco Grand Prix to extend his 2023 F1 championship lead over nearest rival Sergio Perez, who failed to score.
The Dutchman converted pole position into a victory without losing the lead, taking his second win around the Monte Carlo streets.
Verstappen was leading Aston Martin's Fernando Alonso when the rain arrived with around 25 laps remaining and made the call to change to wet tyres at the perfect moment.
25-year-old Verstappen said: "It's super nice to win here again in Monaco! It was actually quite a difficult race, we were on the medium to begin with and Fernando on the hard compound, so we didn't want the first stint to be that long but we had to stay out. The rain also made it quite complicated, we made the call for inters, the first few laps on them were incredibly slippery.
"I clipped the walls a few times again, but that's Monaco! When you are that far in the lead, you don't want to push that hard but also you don't want to lose too much time. We managed to stay calm and bring it home and we scored a good amount of points for the Team. I of course will celebrate this evening with my friends and family but tomorrow we focus on Spain." the world champion concluded.
Verstappen's teammate Sergio Perez, who also won a rain-affected Monaco race last year, finished 16th allowing Verstappen to extend his championship lead to 39-points.
"It was the worst weekend I can remember in a while; everything went wrong and today we paid the price for a poor mistake from myself in qualifying. I am really sad about the performance, not just today but the whole weekend. I knew yesterday would be extremely costly and ultimately it was 25 points.
"The conditions were tricky out there and there was some hope that when it started raining we could get things right but we didn't, it was a shame. I don't think there was much we could have done differently; all the damage was done yesterday. I only want to move on from this race because it was a terrible weekend.
"I still have hope in the Championship but I know I cannot afford another zero in a race, so I really hope I can be back to my normal level in Barcelona. I need to be perfect in the next few races, I need to get victories and get them soon. I am happy we are racing in a few days," said Perez.
Alonso came home for a season-best of second, ahead of Alpine's Esteban Ocon who completed the podium, surviving early contact with Carlos Sainz's Ferrari.
Mercedes beat Ferrari to fourth and fifth, with Hamilton in fourth and Russell holding on to fifth despite a five-second time penalty.
Gasly in seventh, completed a double points finish for Alpine, and McLaren also scored with both cars.
Verstappen survives weather scare to seal impressive win
Ahead of the weekend, the talk had been of threats to Red Bull's run of dominance to open the 2023 season. Alonso himself said he felt confident about challenging for the win on Thursday.
And it took a mighty lap in qualifying for Verstappen to deny the Spaniard pole position, but there was still the run to Saint Devote to execute.
Verstappen's task on that front was made slightly easier by Aston Martin opting for hard tyres at the start, against the medium shod Red Bull, allowing the Dutchman to ease into a lead but the strategy game loomed, as did the weather.
Both teams hung out in case the rain came, which has undone so many in years gone by. However, Red Bull and Verstappen were rewarded for their patience and the timing of the call to change tyres.
The rain arrived with around 25 laps to go, making the slow-speed section between Mirabeau and Portier very slippery.
The key to Red Bull's sixth straight win in 2023 was allowing Verstappen to call when to stop, which the 25-year-old did to perfection, despite bumping the barrier.
Aston Martin did make Red Bull's task a bit more straightforward by pitting for mediums with Alonso a lap or so too soon, as the rain soon turned much of the track wet.
In the end, Alonso finished more than 20 seconds adrift as the Spaniard settled for second.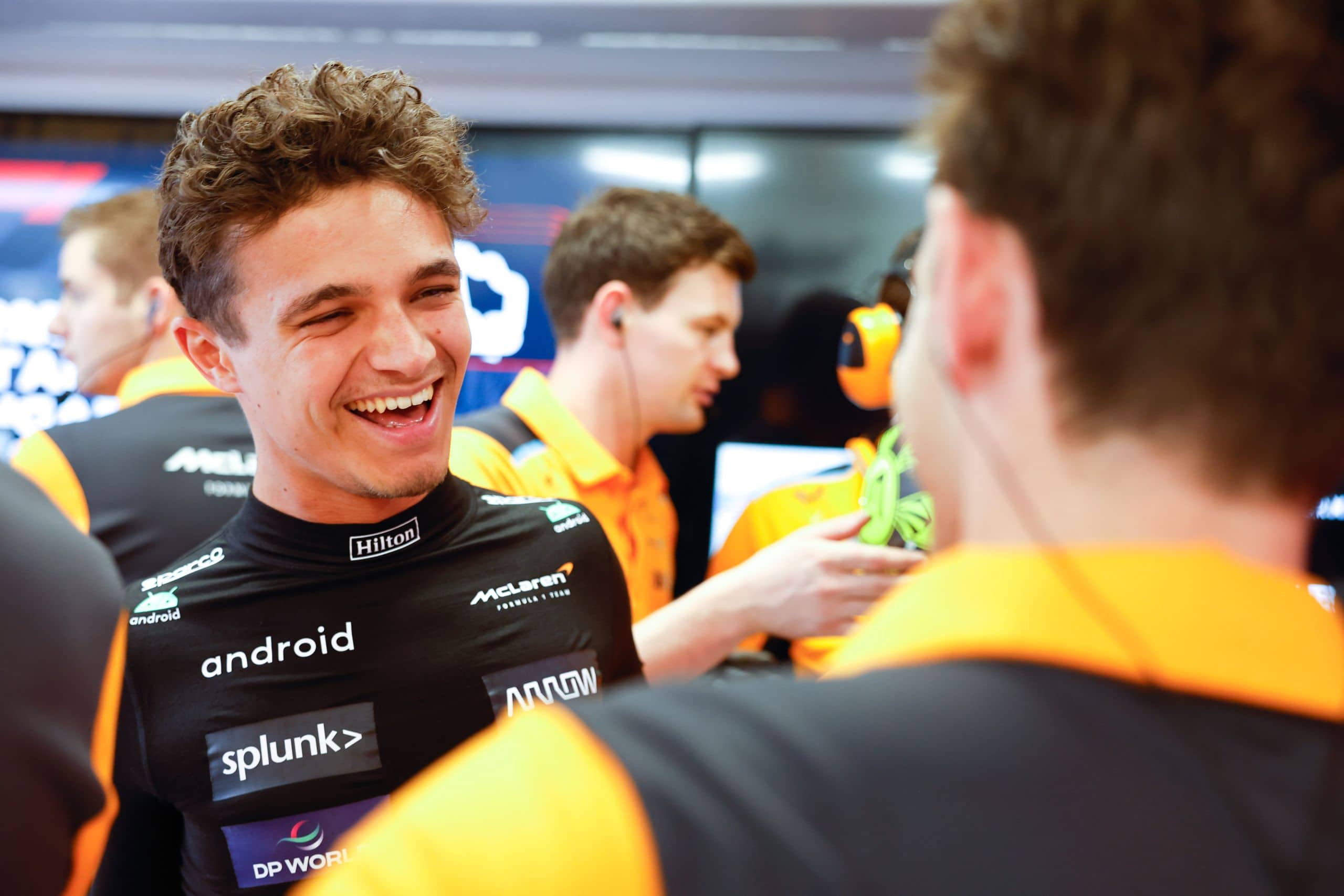 In the most recent times, Zak Brown, the top boss ...