Dutchman Max Verstappen beat Ferrari's Charles Leclerc to take pole position for Sunday's Dutch Grand Prix in Zandvoort by just 0.021s.
Verstappen, who won from pole in 2021 as the Netherlands returned to the F1 calendar, produced a 1:10.342 which was enough to beat Monegasque Leclerc, who had set the initial pace in Q3.
Following only his fourth pole position of 2022, Verstappen said: "Unbelievable! We worked really well overnight to turn it around. A qualifying lap around here is insane. Today the car was enjoyable to drive."
World Champion Verstappen leads the Drivers' Standings by a mammoth 93-points from teammate Sergio Perez and looks set to push his lead north of 100-points this weekend.
Leclerc's teammate Carlos Sainz was also less than a tenth of a second from pole position while Perez spun on his final lap, which caused a yellow flag that prevented the Mercedes duo of George Russell and Lewis Hamilton from improving.
Hamilton had already done enough for P4, while Perez's spin inadvertently safeguarded his fifth position, ahead of Russell in sixth.
Mercedes will be optimistic of battling at least for a podium considering the W13's tendency to race more effectively than it qualifies.
Power of the People for Verstappen
Having earlier in the weekend dismissed the suggestion of a home-crowd providing extra speed, Verstappen was forced to dig deep to get his pole position.
Having lost 50-minutes of running in FP1 on Friday, the Dutchman and his Red Bull team were on the back foot, especially having gone the wrong way on setup in FP2.
The early runs in Q1 and Q2 looked ominous as Verstappen used just one set of tyres to reach Q3, but his first lap in Q3 was edged by Leclerc, leaving the Dutchman work to do.
Leclerc set a first sector fastest of anyone on his final lap, but crucially lost time in the middle part of the lap.
The Ferrari driver was able to regain time in the final sector, to the point where, if the laps were placed side-by-side, the pair were level at the 50-metre braking board for Turn 13.
Red Bull's more drag efficient aerodynamic package paid dividends once more this season, propelling Verstappen to another home pole by the barest of margins.
"Unbelievable! We had a difficult day yesterday, the whole team worked really hard overnight to turn it around and we recovered well. Again, today we had a quick car and it was enjoyable to drive; a qualifying lap around here feels insane. I know it's going to be close during the race, but I think if we make the right calls on tyres and execute it well, we should stand a good chance tomorrow. The atmosphere is amazing here, I hope the fans are having a great time, I really can feel the support and I can hear them all around the track," said Verstappen and with just over 200-metres from pole position to the first corner, it could be a race-defining margin.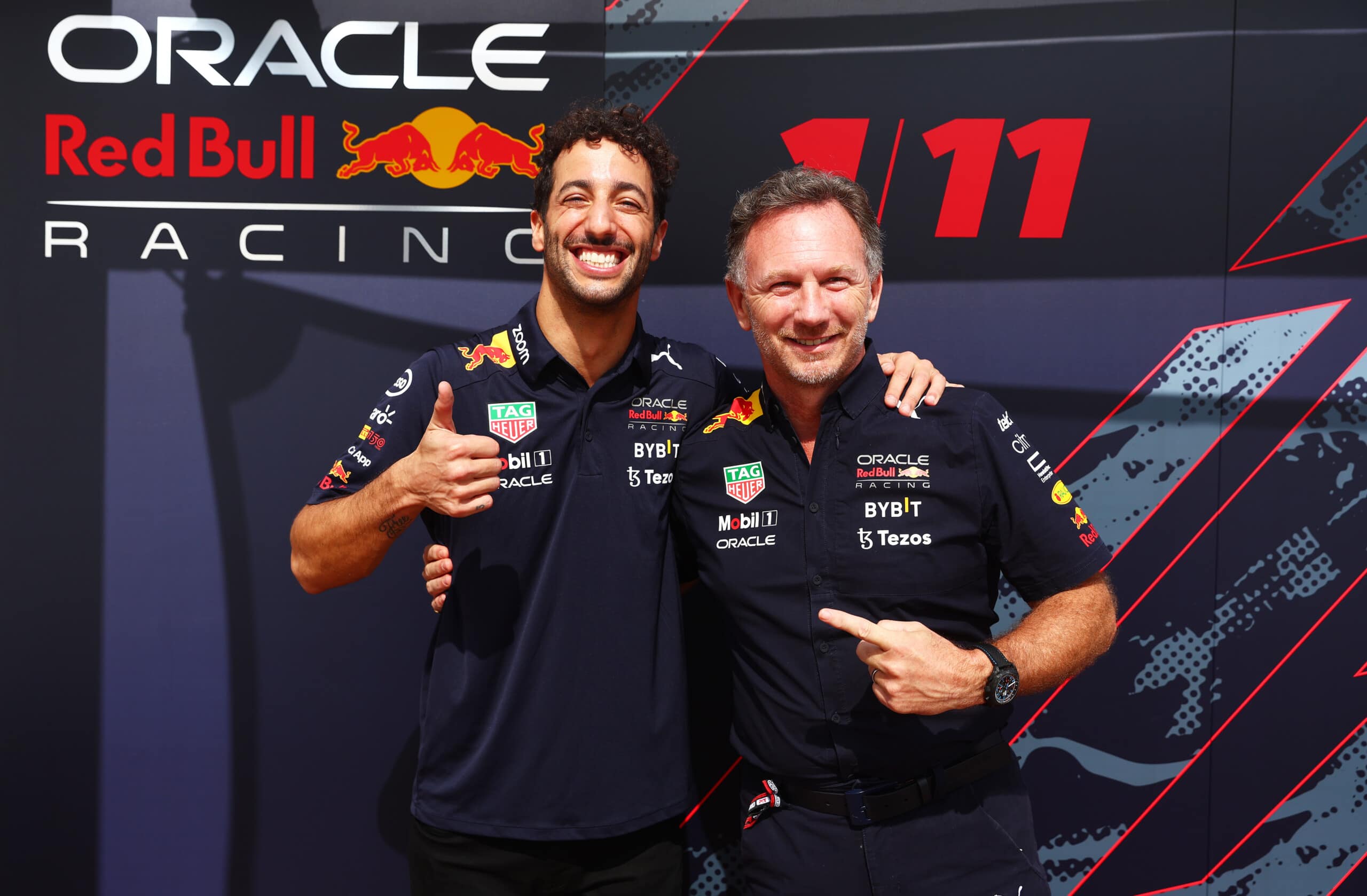 Oracle Red Bull Racing today confirms Daniel Ricciardo will return ...