Max Verstappen continued his 2022 trend of winning when he reaches the chequered flag, with a crushing victory at Imola.
The Dutchman, scored his 22nd career victory, with a "Grand Slam" leading every lap, setting pole position and recording the fastest lap of the race.
"Yesterday and the day before (Friday), we were on it and it was looking like a strong weekend. As a team we did everything well, and this 1-2 is well deserved. (The) start was important but also judging conditions, when to swap to the slicks. Everything was well managed."
"To have a weekend like this for both of us with a one-two for the Team is just incredible. It was a very lovely Sunday! Everything today was well executed, coming into the weekend I didn't expect it to be like this. It was more or less a perfect weekend, everything went well for us and we'll of course enjoy today. I scored the maximum amount of points this weekend and we can be really proud of that as a Team, it's a great boost. Today was all about judging the conditions, making the right calls and staying very focused and I think we did that very well. We need to keep focused and we know that at the next race we need to be up there again and keep this going," said Verstappen.
Red Bull managed a one-two finish as Sergio Perez followed his team-mate home.
The 2021 world champion has jumped up to second in the drivers standing after Carlos Sainz failed to finish.
Championship leader Charles Leclerc made a costly mistake trying to close on the second Red Bull of Sergio Perez.
McLaren's Lando Norris finished third, thanks to Leclerc's error, marking a huge turnaround from the opening race in Bahrain.
George Russell crossed the line fourth, ahead of Bottas, while seven-time world champion Lewis Hamilton endured a miserable afternoon, finishing a lap down in 14th.
Verstappen Rains On Ferrari's Parade
The reigning world champion put his sprint race start behind him by making a beautiful getaway when the lights went out, despite the wet conditions.
As so often the case, Verstappen was one of the leading performers in wet and changeable weather.
He pulled an early lead on his rear-gunner Perez, who had also made a great start to get into second place.
This left Verstappen with a handy buffer to Charles Leclerc, who had shown he had enough pace to at least push the Red Bull driver for victory.
Try as he might though, the Monagasque could not get close enough to make the overtake on Perez, with race direction not enabling DRS despite the apparent drying line.
Verstappen, as a result, was able to effortlessly extend his lead, with the only potential obstacle being the transition from the intermediate tyres to slicks.
Red Bull managed this perfectly.
They brought Perez in first, which meant they would be able to keep Leclerc behind, leaving Verstappen to pit under minimal pressure.
Leclerc had seemed to have secure second place, but the extra lap and subsequent tyre heat allowed Perez to ease back ahead of the Ferrari.
The 24-year-old pressed the Mexican as hard as possible for many laps, but was unable to pass without the DRS, which wouldn't be enabled until Lap 32.
Even with the DRS, Leclerc could not pass and, after the top three stopped for soft tyres, Leclerc made a costly error.
The Monegasque hit the kerbs at Variante Alta too hard and spun off, gently tapping the barrier and damaging his front wing.
After pitting for a new wing, Leclerc rejoined in ninth and recovered in the final laps to sixth.
There was no consolation to be found in the other side of the Ferrari garage as Carlos Sainz saw his race end in the gravel trap for the second race running.
The Spaniard was side-by-side with Daniel Ricciardo at Tamburello, following the start.
The McLaren slid off the inside kerb and caught the Ferrari's left rear tyre, spinning Sainz into the gravel and retirement.
Ferrari had entered the weekend and indeed the morning ahead of the race, dreaming of a first Imola victory since 2006, but Red Bull had enough to stave off the threat of the scarlet car.
Verstappen's win is ominous for Ferrari, who will head to the first ever race in Miami, looking over their shoulders at the chasing Bull's.
Christian Horner was jubilant after the race, and has already turned his attention to Miami, saying "This has to be one of our best ever results, to take the maximum points across the whole weekend, bar one, was incredible.  Both Max and Checo have driven brilliantly to secure our first one-two finish since Malaysia in 2016. I'm very proud of the entire team, from everyone at the track and those back in the factory at Milton Keynes, they delivered a phenomenal performance, it's just what we needed to rebound from Australia. It's a long season and we'll take a lot of confidence from this result and try to build on it in Miami in a couple of weeks' time."
Mixed McLaren and Mercedes Fortunes
Lando Norris collected consecutive podium appearances at Imola, as Leclerc's error promoted him to third place.
Norris, who had qualified third for the sprint, made an excellent start from the same side of the grid as the Red Bull's, and ran third early on.
Following the early safety car period to remove Sainz' stranded Ferrari, Norris was passed quickly by Leclerc.
The 22-year-old picked up his sixth podium and the first repeat podium at the same venue.
After his tangle with Sainz on the opening lap, Danel Ricciardo in the other McLaren failed to make any progress and finished the race 18th and last.
Mercedes also had a tale of two havles, with George Russell maintaining his record of finishing in the top five at all races so far.
The young Briton gained five positions on the opening lap and then had a very enjoyable battle with Kevin Magnussen's Haas.
Russell over-cooked his first attempt at taking the position at Tamburello, running wide and bouncing over the sausage kerbs.
Kings-Lynn born Russell regained his composure to nail a move into Variante Alta, later in the same lap, before he too became a beneficiary of Leclerc's mistake.
It was a very different story for Lewis Hamilton, who found himself well and truly stuck behind Pierre Gasly's Alpha Tauri.
Hamilton, who finished second at Imola in 2021, was unable to get far enough alongside the French driver, even with DRS, as Gasly also had the DRS behind Alex Albon's Williams.
The 37-year-old had struggled all weekend and his race provided no relent in the difficulties with the W13.
Speaking about both his drivers, Toto Wolff said: "George really drove well considering the car he had underneath him. We missed adjusting his flap so he had a car that was set up for wet not dry, so a really good drive.
"I said sorry [to Hamilton] for the car he has to drive at the moment. We are going to look at things for Miami, I think we can make a step, bring developments to the car which will fix the bouncing."
Improvements for Aston Martin and Yuki Tsunoda
Aston Martin have endured a rough start to the year, scoring no points in the opening three rounds.
Imola proved to be a turning of the tide, with a double points finish, as Sebastian Vettel finished eigth and Lance Stroll 10th.
The five points scored propel the Silverstone based team up to ninth and ahead of Williams, meaning every team has scored points already in 2022.
There was also a strong showing from Alpha Tauri's Yuki Tsunoda, who crossed the line seventh, surging forward from his 12th place grid position.
Having been eliminated in Q1 and starting the sprint in 16th, achieving a solid points finish and comprehensively beating his highly regarded team mate, turns the weekend into a very strong display by the Japanese driver.
The 21-year-old's task moving forward will be to repeat this level of performance.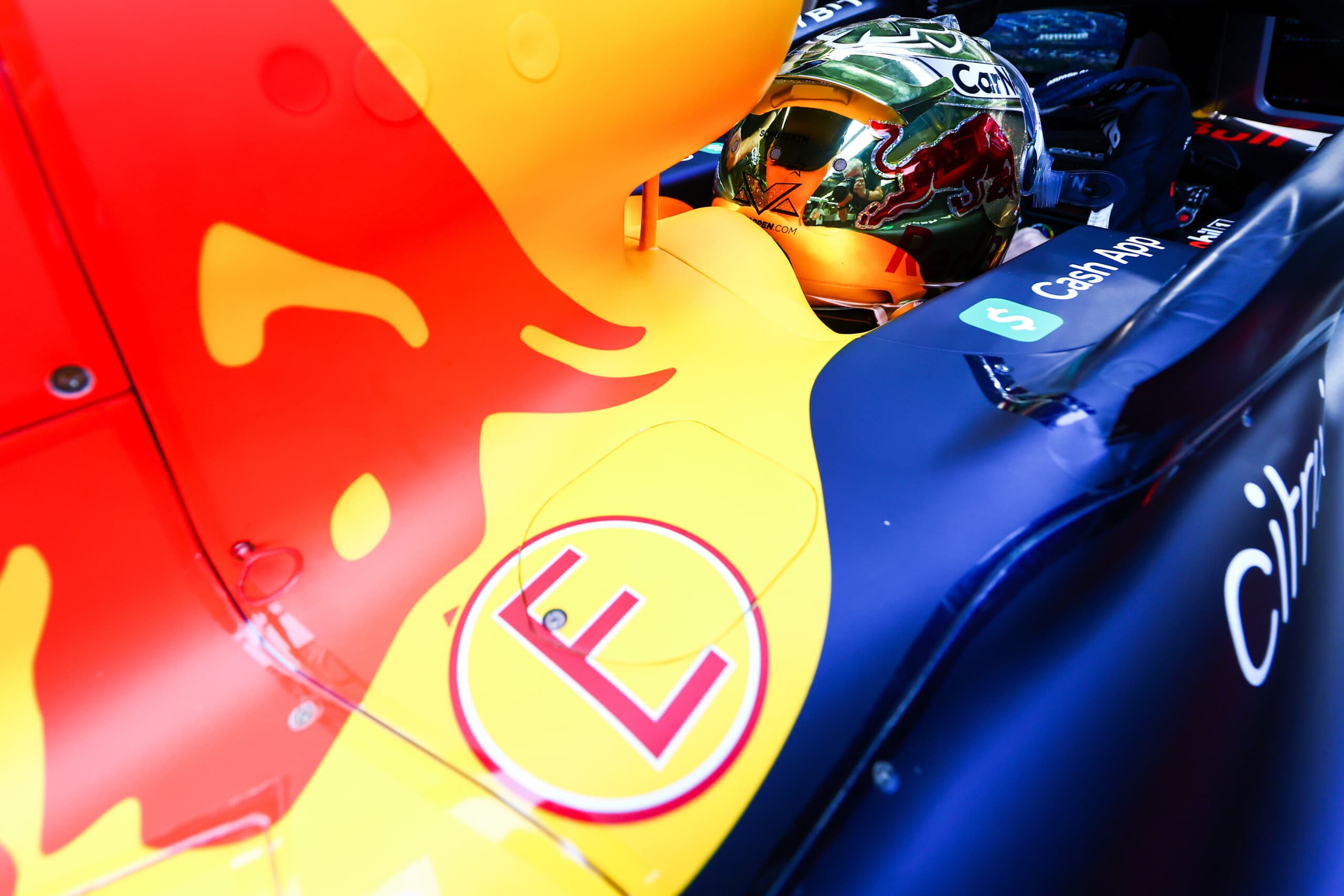 With 2022 in the record books, attention has quickly turned ...