While it was another easy Sunday afternoon drive for Max Verstappen, behind him there was plenty of drama, as a resurgent Fernando Alonso snatched the final podium spot from Sergio Perez on the final lap of an enthralling Brazilian Grand Prix.
Further back it was a torrid day for Mercedes who simply had no pace, and also lost George Russell to a technical retirement.
There was good news for Alpine who put their recent struggles behind them to secure a double points finish, and Yuki Tsunoda was in the points too, putting the disappointment of Mexico behind him.
Finally, it was a day to forget for Ferrari's Charles Leclerc who lost hydraulic power on the formation lap, and was sent crashing into the barrier, rendering his car unable to start the race.
Max Verstappen – P1
"It has been a good weekend in Brazil. It was a great race and we had good all-round pace throughout. Again, it was a really long stint on the tyres and it was important to save them throughout as we had high tyre degradation. Lando had a good race and I had to work to defend in the first lap and maintain the gap. He was close to me in stint one and pushed a bit harder on the newer compounds at the start but I stayed calm throughout the race, just relaxed and let the car roll into the corner. He did well and we had some good racing today. It has been quite a long triple header so looking forward to a few days break before preparing for Vegas. I am enjoying the moment and hopefully we can continue this success until the end of the year."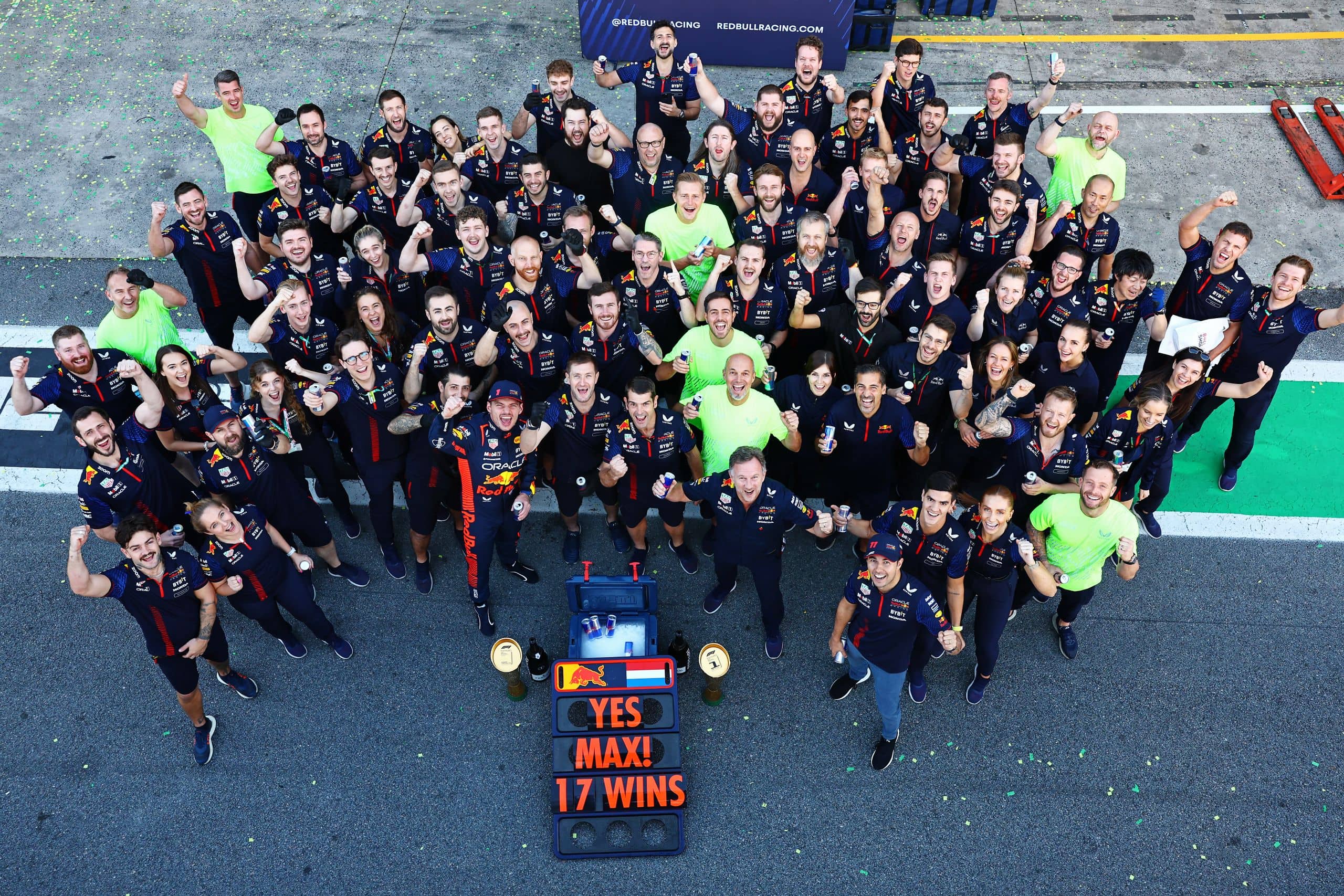 Lando Norris – P2
"A very good day, it couldn't have gone much better to be honest. Good pace, similar to yesterday, which is the main thing, and a much better start at the beginning to get from sixth to second. P2 is as good as we can get at the moment and for the time being, but I'm very happy to consistently be challenging for podiums. Thanks for everyone's hard work both at the track and the factory in what's been a long but enjoyable triple header."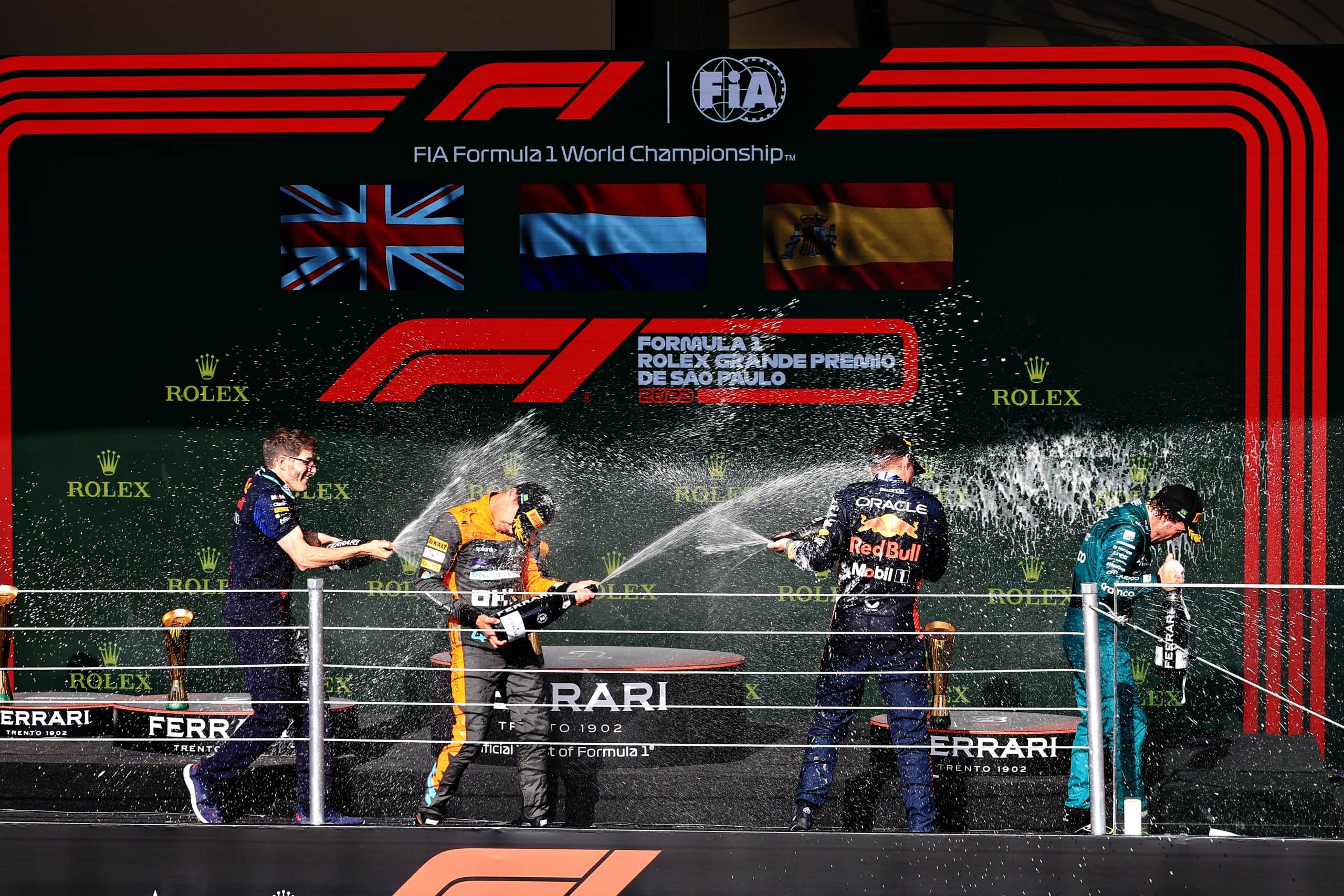 Fernando Alonso – P3
"For the last 30 laps, it felt like I had pressure from Sergio [Pérez]. But when he passed me two laps from the end, I thought the chance of a podium finish was no longer possible.
"Then he braked a bit late into Turn One on the final lap, and I said to myself I would go for it into Turn Four.
"This is a phenomenal result for the whole team. We'd been struggling a little in recent races – especially the last two events – so this podium is for everyone at the track and everyone back at Silverstone.
"It shows that we will always keep fighting until the very last lap, the last corner."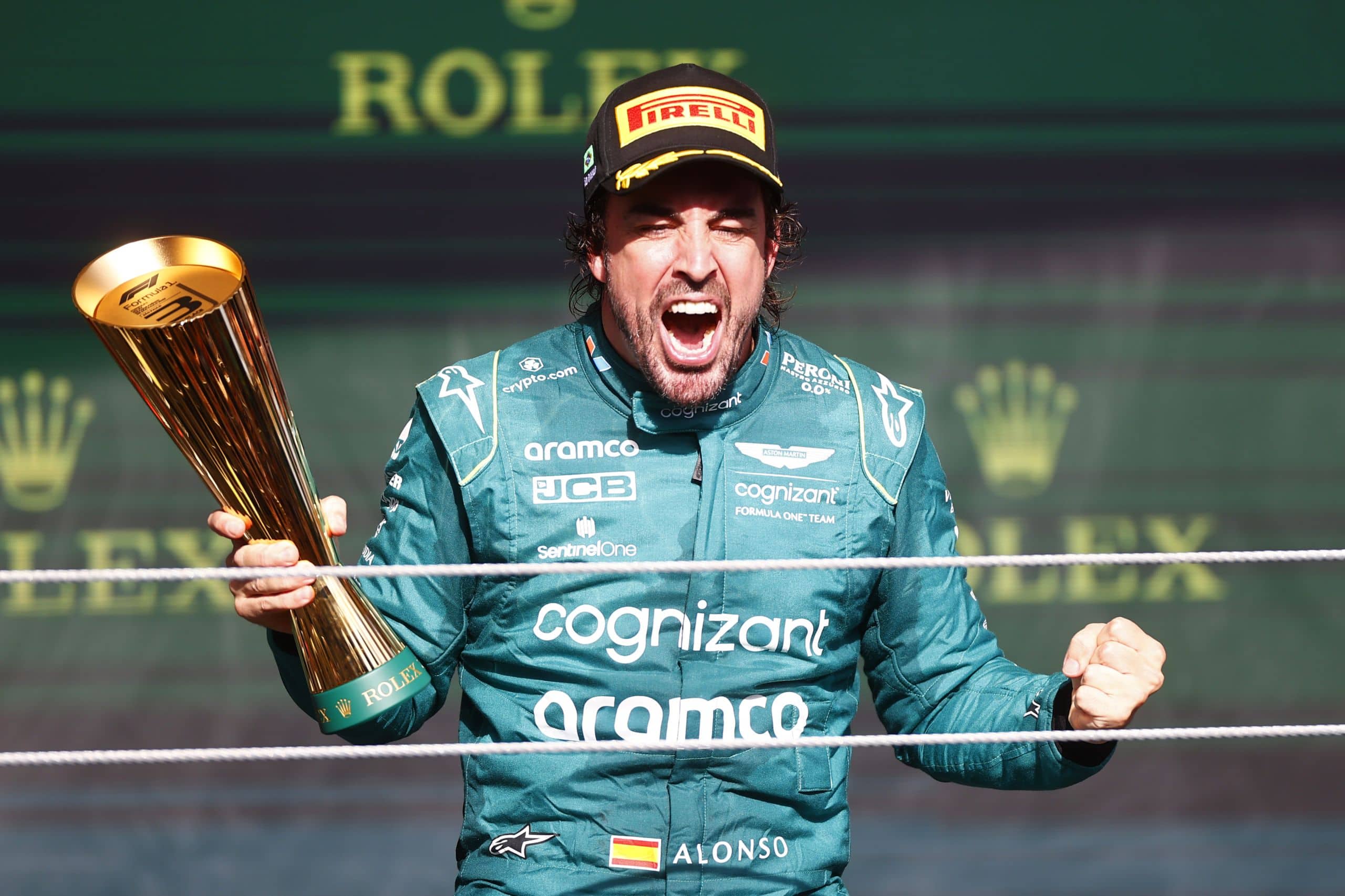 Sergio Perez – P4
"Let's start from the beginning, it took me a while to get through the Mercedes and that damaged my race, after that we were always a bit on the back foot with Fernando. We were chipping away at him and towards the end we came really close to the podium. I have to say well done to Fernando because it was a great fight and really fair racing. Between us, whoever got the podium, it was well deserved, and he got it. I had the opportunity and went for it but he was really fast on the straights and I don't think I could have done anything differently in the final few laps. I think that pace has been there for the last few weekends, but we haven't been able to put it all together, it was a matter of time before it came. It was a good weekend for us in Championship, because we are getting closer to securing second spot, now we go to Vegas."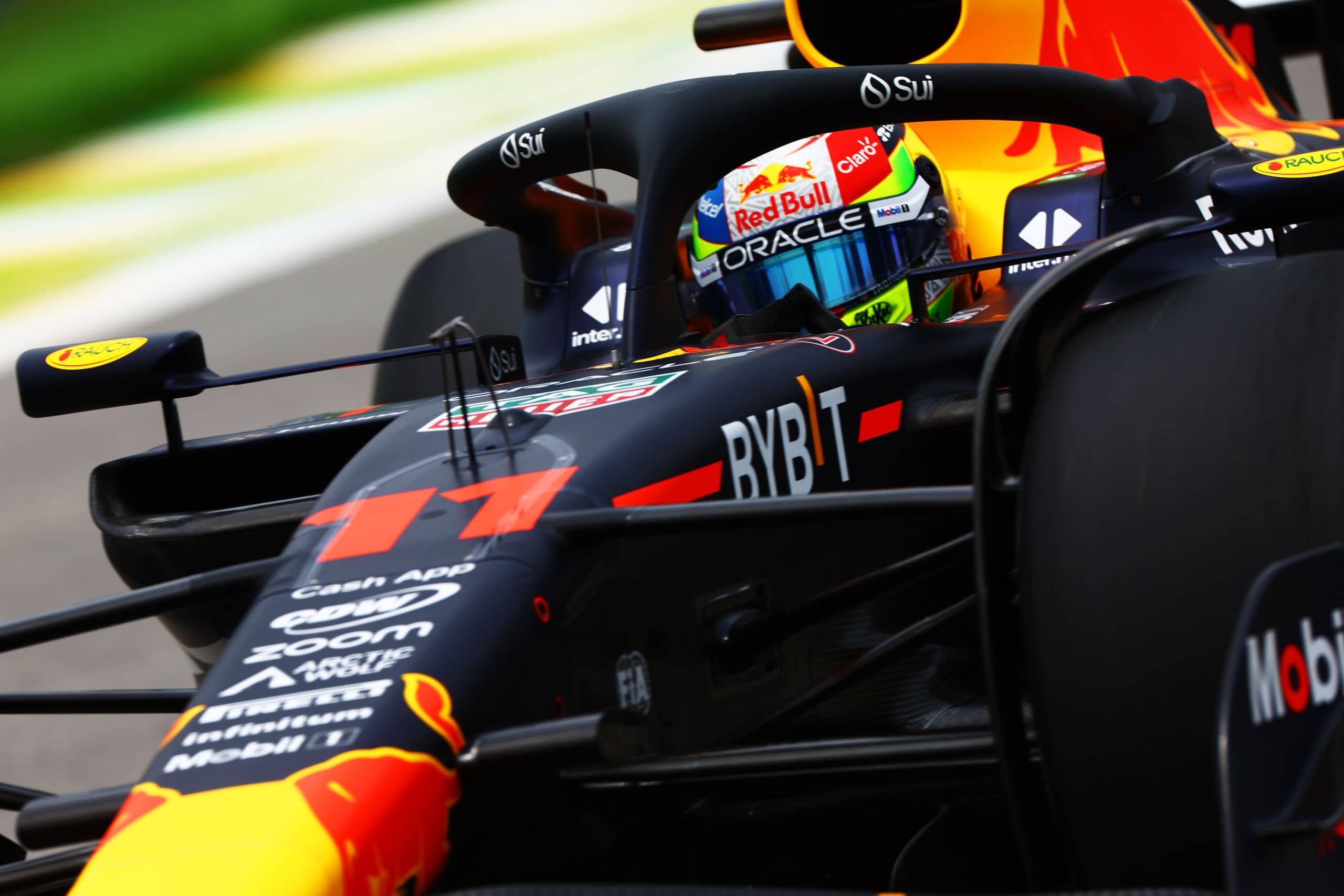 Lance Stroll – P5
"Neither of my starts were great – I had a lot of wheelspin and very little traction, so I didn't get off the line well.
"After that we had a lot of pace – quicker than Ferrari, quicker than Mercedes – and it felt like we were back to where we were at the beginning of the year.
"Today's result gives us the belief that we can go out and fight for points in these final two races.
"Finally, a big shout out to the whole team – the last few races have been tough but today is a real reward and sends us home with smiles on our faces after three weeks on the road.
"I'm looking forward to Vegas!"
Carlos Sainz – P6
"It was a difficult day. The starts were not good due to a clutch problem that we also had yesterday and we lost some positions there.
"From there on, I was able to pass both Mercedes on track, but that was it. Unfortunately, today Aston Martin, Red Bull and McLaren were faster than us and P6 was the maximum.
"It is a big shame that Charles didn't have the chance to start the race as we could have scored very important points against Mercedes here in Brazil.
"Now it's time to recharge our batteries and hopefully we will be back in good form in Las Vegas."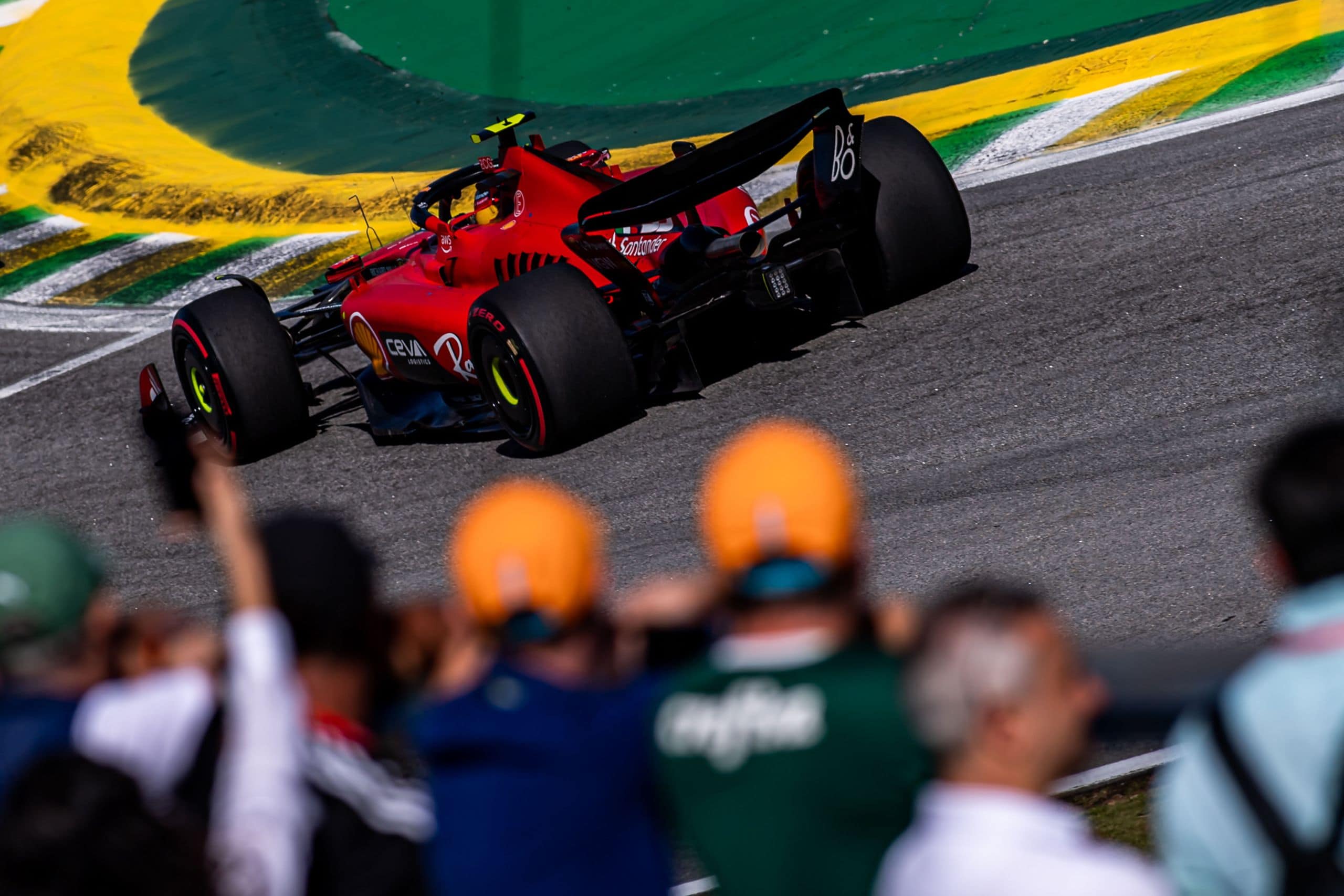 Pierre Gasly – P7
"I'm very happy with today's race and I would say it was one of our best performances of the season. It was a very challenging race to manage with multiple stints and pit-stops, but the entire team did a great job today to make the right calls and execute the stops well. For the team, in seventh and tenth, it's clearly a strong performance, especially after starting from near the back of the grid. We competed with Carlos [Sainz] and the two Mercedes throughout, so that is clearly a good step forwards from yesterday. Next up is Las Vegas, which will no doubt be a cool experience. I'm excited for it, as I always am for new races, and it is up to us to enter that race as prepared as possible and give it our all on-track."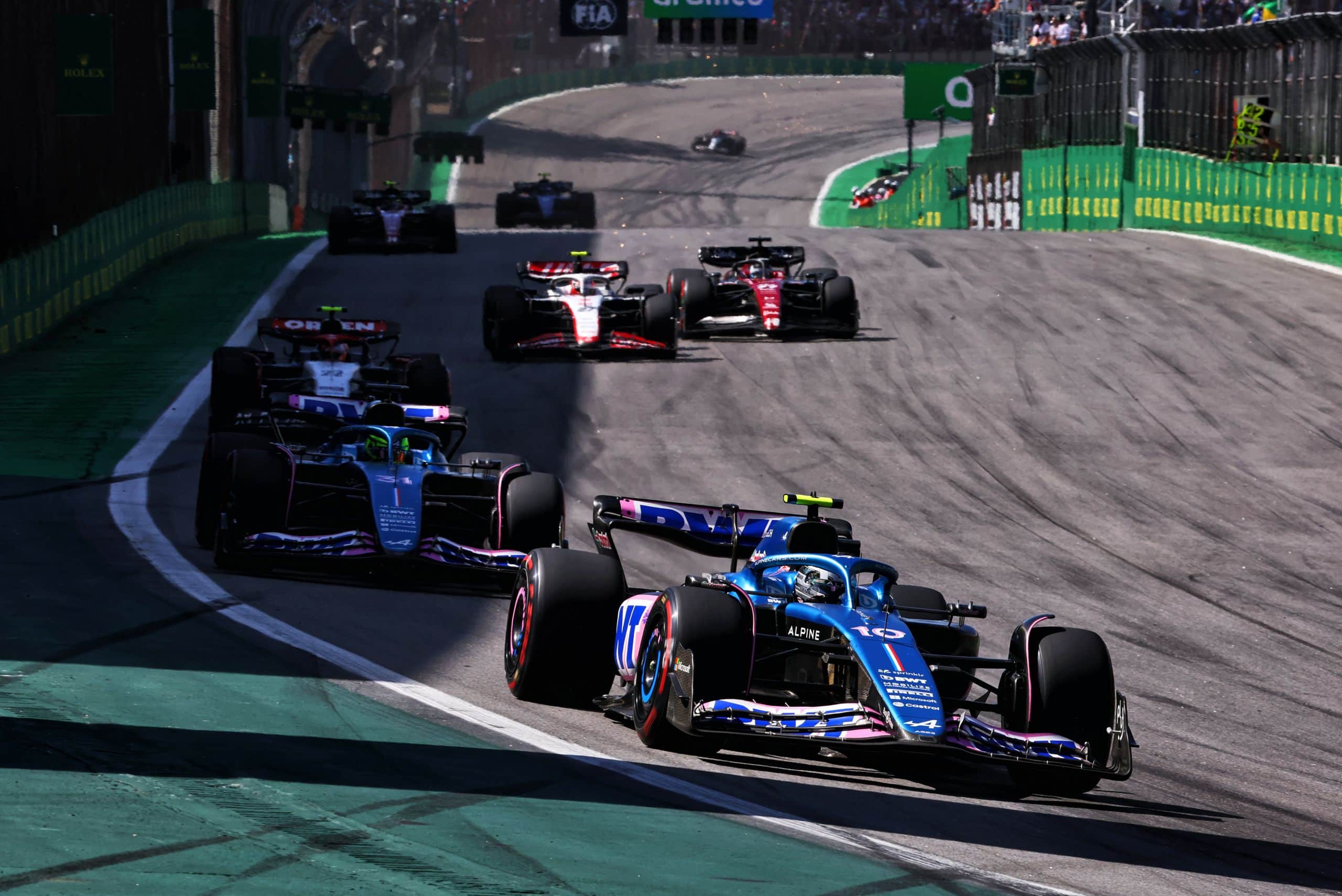 Lewis Hamilton – P8
"I feel like I drove a better race today than I did yesterday, in relation to how I was managing the tyres to the best of my ability. It's difficult to say why we struggled so much this weekend. There are moments with this car when it works and others when it doesn't. It's very inconsistent throughout the lap and we need to figure that out. Today, we were slow on the straights but still sliding through the corners, so it was difficult. We will go away and look at things to find out what we should have done differently. It was a day to forget but hopefully there are lots of learnings from it too. I am also so proud of everyone in the team. They are still working as hard as they can and holding their heads up high. That's what we have to continue to do and we will keep pushing to improve."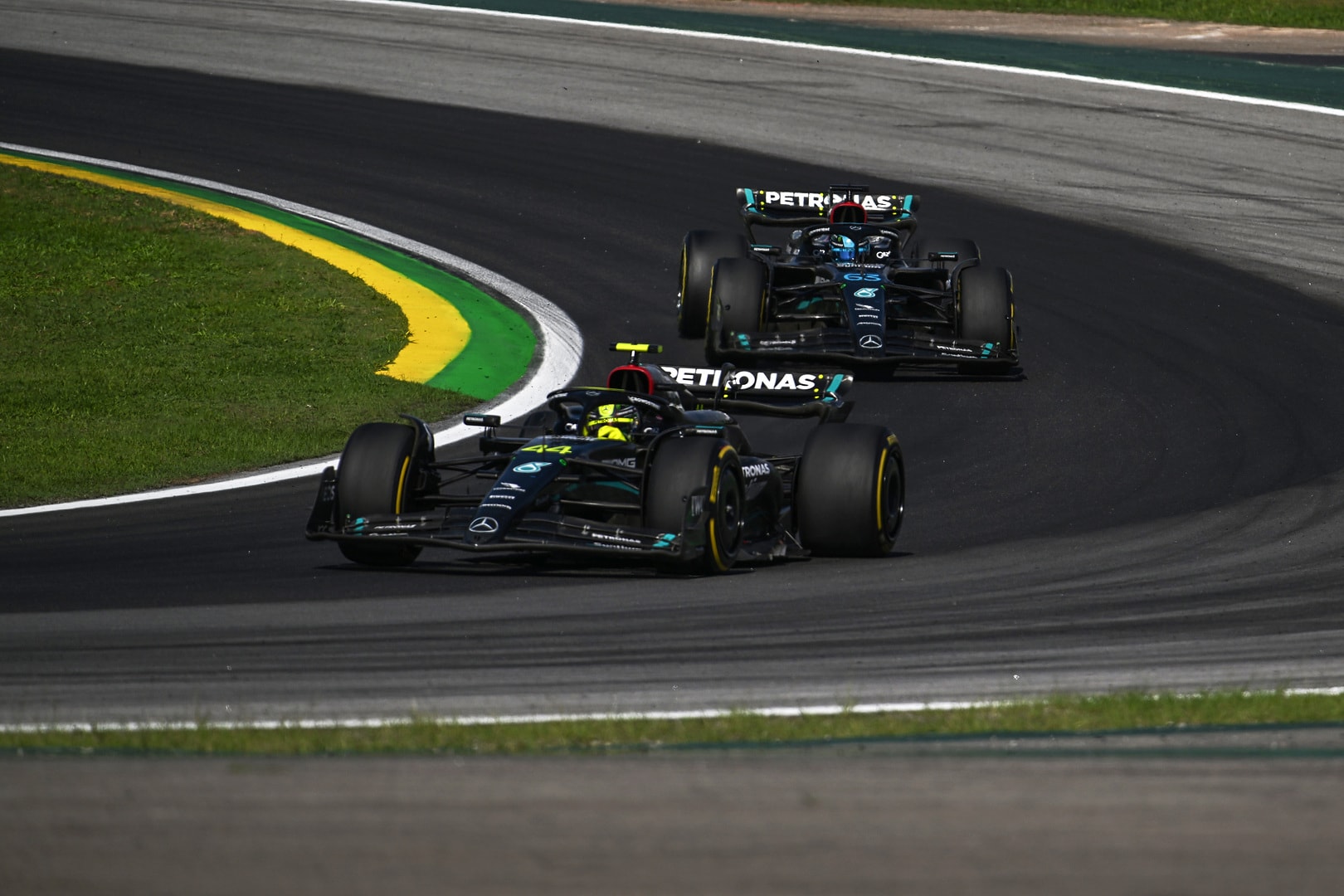 Yuki Tsunoda – P9
"Good job to the team! I'm happy for scoring points, but I definitely could've done more. I made a mistake in Turn 10, which caused me to lose one position, so I'm really sorry to the team. I think more was possible, especially as we were managing some reliability issues that we'll look into. It's such a shame about Daniel as well because he was also really fast. I think we both could've scored points today. Looking at the positive, starting P16 and ending up P9 shows the strong pace of the car and that we've definitely made a big step in the last races since we introduced the upgrades in Austin. We're in a good rhythm now, scoring consecutive points in three weeks, and it's important to keep that momentum for the last two races of the season. We'll keep extracting performance from the car and aim to continue scoring points, to close the gap to Williams who are ahead of us in the Constructors' Championship."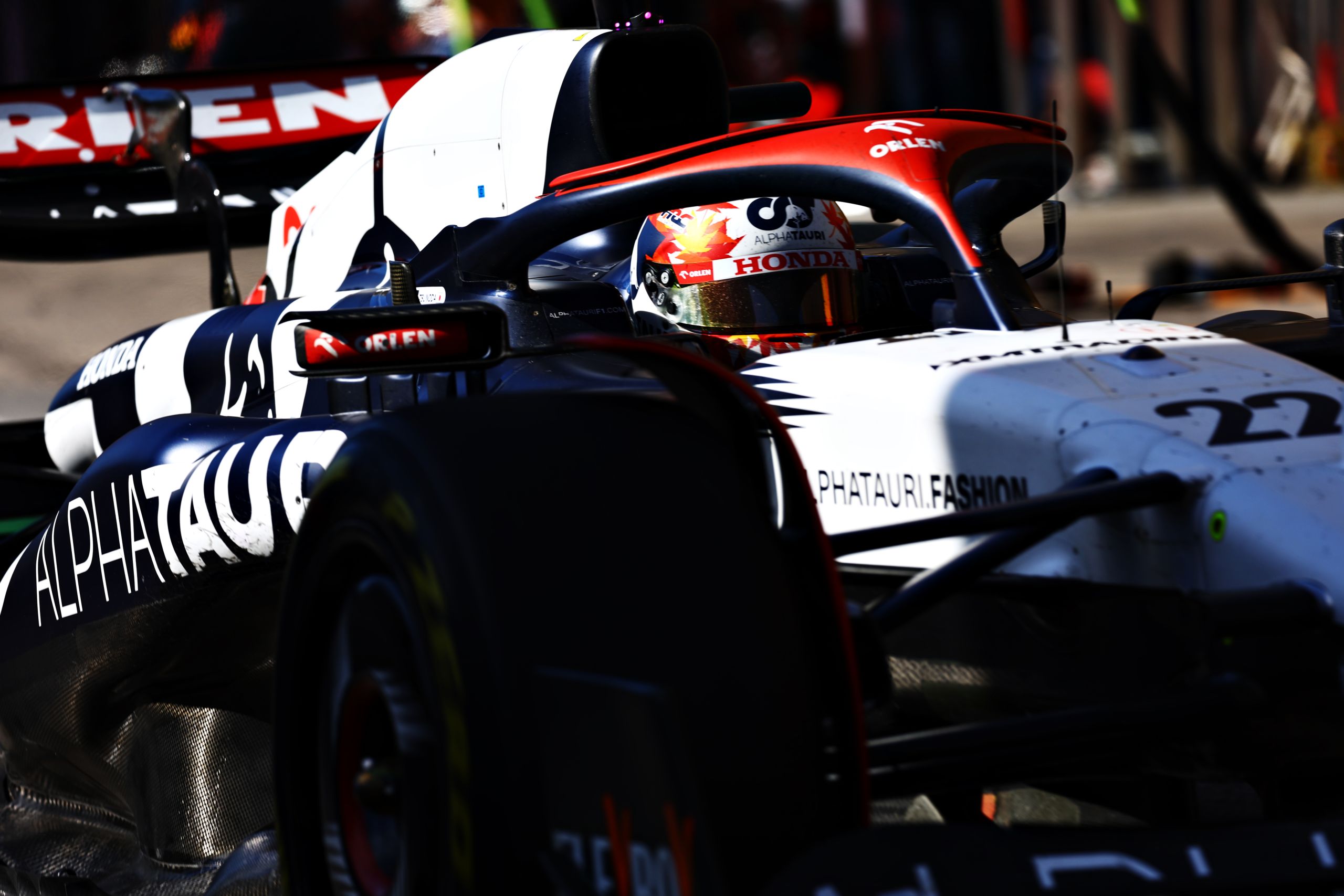 Esteban Ocon – P10
"Today we had a small reward with one point after a challenging race. We had a great start, gaining some positions while also avoiding the chaos in front. Unfortunately, we saw very quickly that we had very high degradation throughout and had to go for a three-stop race. We had planned for this as we saw some signs yesterday that this could be a factor, so that is something we will assess going forward. Nevertheless, a good day in the office for the team with both cars in the points and a good step since yesterday's performance in the Sprint Race. Our focus now shifts to Las Vegas, the penultimate race of the season, which promises to be a spectacular experience where we hope to deliver another strong result."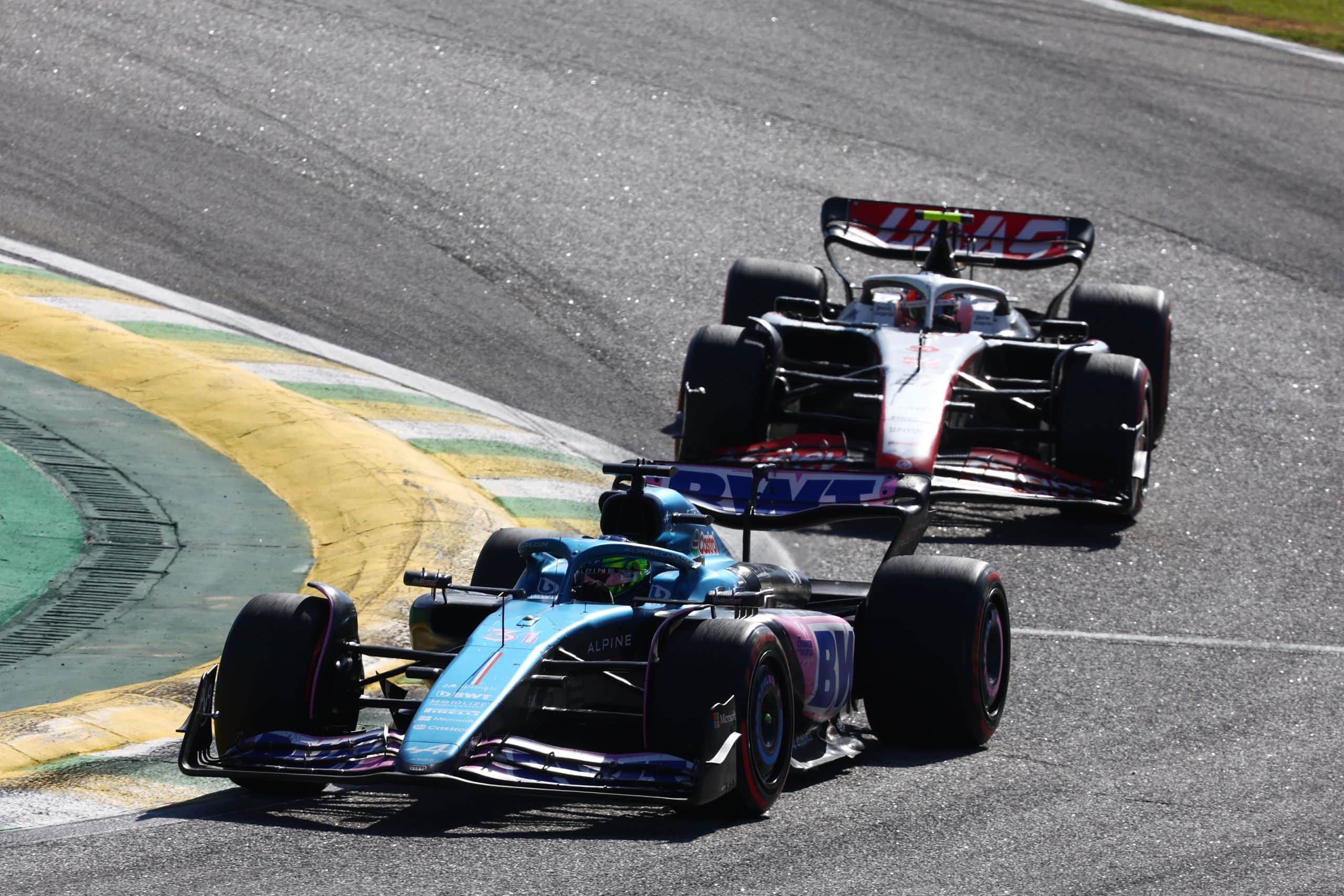 Christian Horner – Red Bull Team Principal
"A superb race today on all counts. Max was fantastic. Got out in front early and managed the tyres well. It is a similarly stellar performance we have been seeing all season. Equally, Checo had a brilliant drive, back to the form we know so well. The form we have been willing him back to in the later stages of this season. He gave as good as he got against Alonso but unfortunately was just pipped at the post. Some great racing. It's been a fantastic season for us and there are still two races to go. So our attention turns to Vegas in two weeks; racing down The Strip on Saturday night. It's certainly going to be a week like no other."
Want to save this information for later?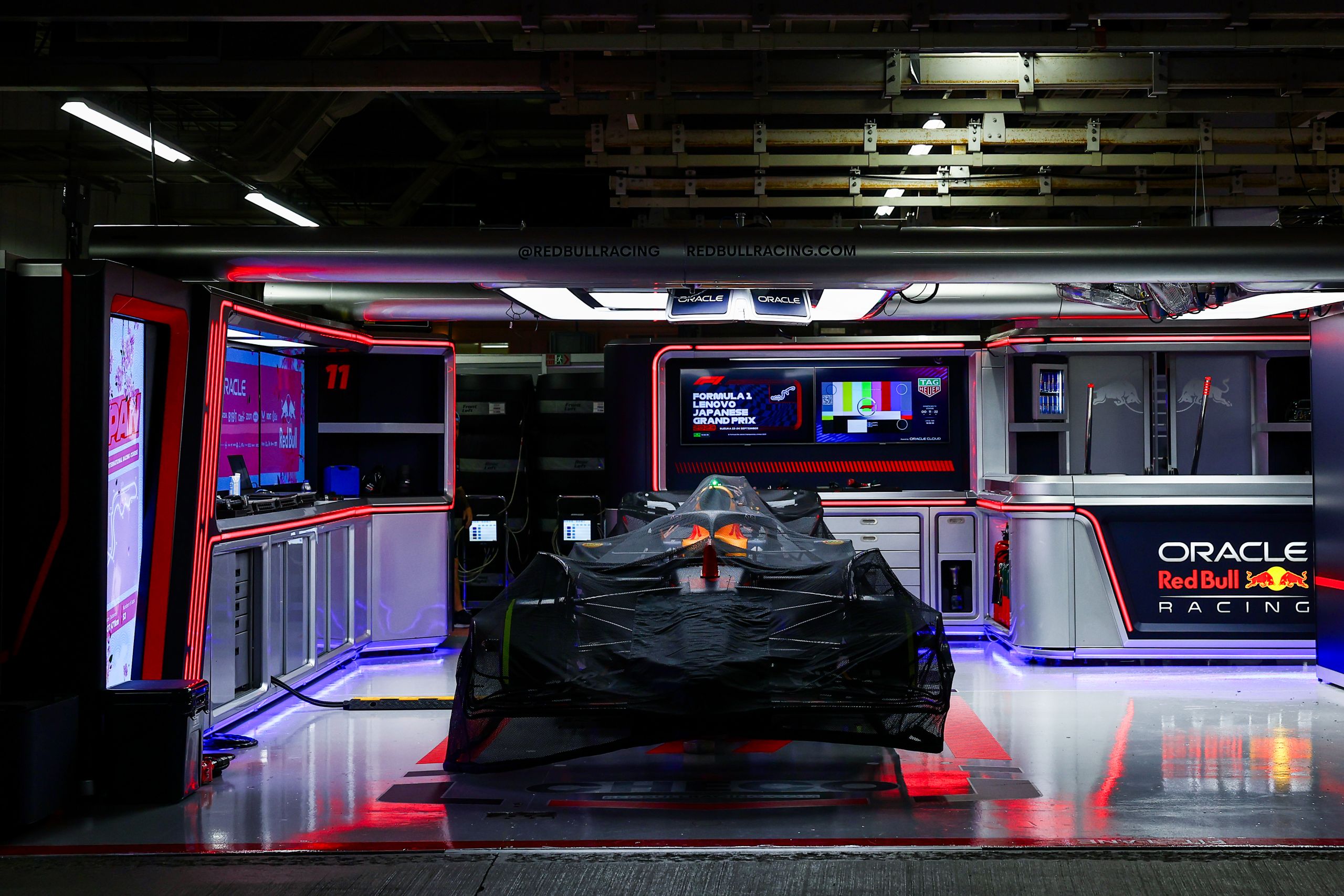 The roar of engines, the blur of speed, and the ...