Despite finishing the 2020 Belgian Grand Prix in P3, Red Bull Racing's Max Verstappen said he was rather bored throughout the race.
Unable to match the pace of the dominant Mercedes, and relatively unchallenged from behind, it was a lonely day out for Verstappen who only needed to manage his tyres to the finish line.
Tyre Management The Order Of The Day
Out front Lewis Hamilton was reporting tyre issues, and several times we heard Max Verstappen complaining of vibrations in his tyres. However, staying out was the right call to secure a podium, as the fast-charging Daniel Ricciardo set the fastest time on the final lap.
'It was pretty boring, to be honest. Not really interesting; not much to do. I couldn't really keep up with them when they were pushing and from my side I ran out of tyres at the end.
'The last eight laps I was just backing it out, saving the front tyres. It was not really enjoyable out there today.
'On the medium I didn't really have a lot of grip and on the hard tyre, initially I was trying to put a bit of pressure on Valtteri, but then they told him to speed up and I couldn't keep up. Yeah, a bit lonely.
'I was not sure with their top speed if it was easy to pass, so I said we just stay out. I think I was very close to a puncture but, yeah, we finished P3. More than that was anyway not possible today. OK, maybe it was not the most satisfying P3 but it's still better than nothing, so I'm pretty pleased with that.'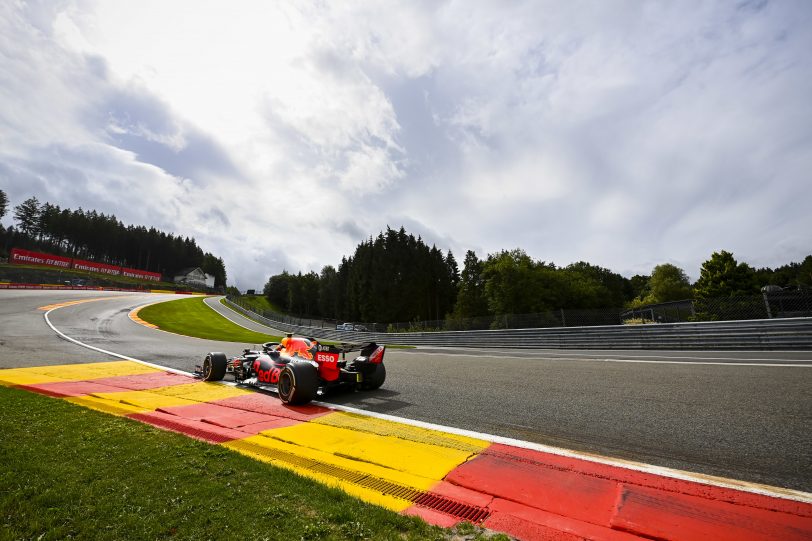 Verstappen Enjoyed Battle With Former Teammate
In the early stages, Verstappen enjoyed the opportunity of going wheel to wheel with former teammate Daniel Ricciardo, a moment that added the only bit of spice to his day.
'We gave each other room. Honestly, I didn't see him after Turn 7 but he was on my inside, but, yeah, I could only see one Renault in my mirror but that was not Daniel, so I had no clue where he was, so I just gave him a bit more space than I think was necessary in Turn 8. But all good, it was nice. It's always nice anyway racing him; he's a good guy. It's a lot of fun.
'On the hard tyre I was trying to follow with Valtteri but then they told him to speed up, so then I lost a bit of ground. At one point, with ten laps to go, I started to have really bad vibrations on the tyres and then I started to have a lot of understeer.
'Then we discussed: shall we do a pit stop? But I had Daniel in my pit stop window, so I said "well, let's just go to the end then, and I'll just manage it."
'It's a shame. I mean, it's such an amazing track and then you can't really push. So, it was pretty boring to be honest. It's a shame. I mean, I really enjoy driving here and honestly, we did 44 laps right? So, I probably did 38 of them managing a lot. It's not been the most exciting today,' concluded Verstappen.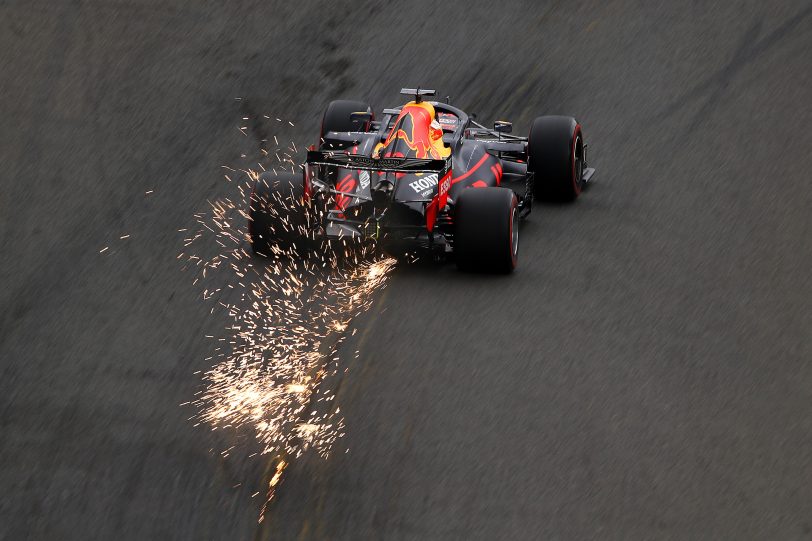 Christian Horner Happy With Points Haul
Although Verstappen was bored throughout the race, his team boss Christian Horner was a happy man as Alex Albon secured P6 and moved up to fourth in the 2020 Formula 1 Driver's Championship standings.
"It was a tricky race today with tyre management but we managed to get solid points on the board with both cars. Max didn't quite have the pace to fight the Mercedes with tyre degradation in the second half of the race proving to be significant, so we were weighing up whether to one or two stop. Daniel's straightline speed was obviously very strong so we opted to stick with a one stop and Max managed to bring the car home for his sixth podium in a row. Meanwhile, Alex lost a place at the start to Ocon but managed to get it back through his pit stop when we elected to put him on the medium tyre which we thought was the best compound to attack the Renaults. He did a good job today defending hard throughout the Grand Prix but unfortunately the Renaults were just too fast on the straights with their lower downforce configuration and he lost P5 on the final lap. Alex is now up to fourth in the Drivers' Championship and he's had a very solid weekend so now we'll continue to work hard as a Team before we arrive in Monza next week," said Horner.