A frustrated Max Verstappen has seen his lead in the 2021 F1 Driver's Championship evaporate, and now heads to Abu Dhabi needing to beat Lewis Hamilton in one winner-takes-all race if he hopes to hoist his first F1 title. 
After a chaotic race in Saudi Arabia, Verstappen was quick to let his thoughts on the race be heard…
'Yeah, it was quite eventful. A lot of things happened that I don't fully agree with but it is what it is. At least I tried it on track, to give it all. I'm not sure that the tyres were lasting to the end. I think it was good for the beginning of that last stint basically, but yeah I was just lacking a bit of rubber towards the end. But nevertheless, still second.
'Third, then starting first, dropped to third, third to first, five-second penalty, second, finished second, touches… yeah, I don't know, I mean, I don't agree with all the decisions, but I also don't want to talk about it too much, because I don't think we need to talk about it, they don't deserve any mentions.
Max Verstappen Confused In Jeddah
In his post-race comments, Verstappen used the terms 'confused' and 'confusing' on several occasions, as he attempted to explain the twists and turns the race took both on track and in the stewards room.
'At one point they told me I had to give the position back. That was I think just before 22. So after 22-23, I went to drive to the right side and I slowed down and I was braking and downshifting and he just stayed super close behind me and I don't really understand why.
'I was just trying to let him by. I'm just going slower and slower, pulling the downshift. We had a, I don't know, a miscommunication or whatever and he ran into the back of me and that was it.
'So of course he had the run, a bit like Brazil, and of course I braked late and I think I got a little bit off line at one point I guess and I had a moment, so I went wide, but he also didn't make the corner so we both basically missed the corner and I don't think it's fair to then just say that I get a penalty but, yeah, it is what it is.
Frustrations Boiling Over For Max Verstappen
In the post-race press conference a visibly annoyed Verstappen was unusually brisk with reporters as it appeared that the frustrations of the last few races may now be getting to him.
'I don't agree with the decisions but, like I said before, I also don't want to waste too much time on it because we don't need to make headlines out of it. They don't deserve that.
'Oh, it's not only this race, but in general lately, the trend in F1. That's not how I grew up watching Formula 1 but I mean, again, like I said also after the race, it is what it is and we just have to deal with it and move on.
'I find it interesting that I am the one who gets the penalty when both of us ran outside of the white lines. In Brazil it was fine and now suddenly I get a penalty for it. Well, you could clearly see both didn't make the corner, but it's fine.
'I mean I also don't really spend too much time on it. We have to move forward. We're equal on points now and I think that's really exciting, of course, for the whole championship and Formula 1 in general but I said it earlier on my in-lap, I think lately we're talking more about white lines and penalties than actually proper Formula 1 racing and that's, I think, a little bit of a shame,' concluded Verstappen.
One race to go, the title on the line, we couldn't have asked for a more thrilling season in F1!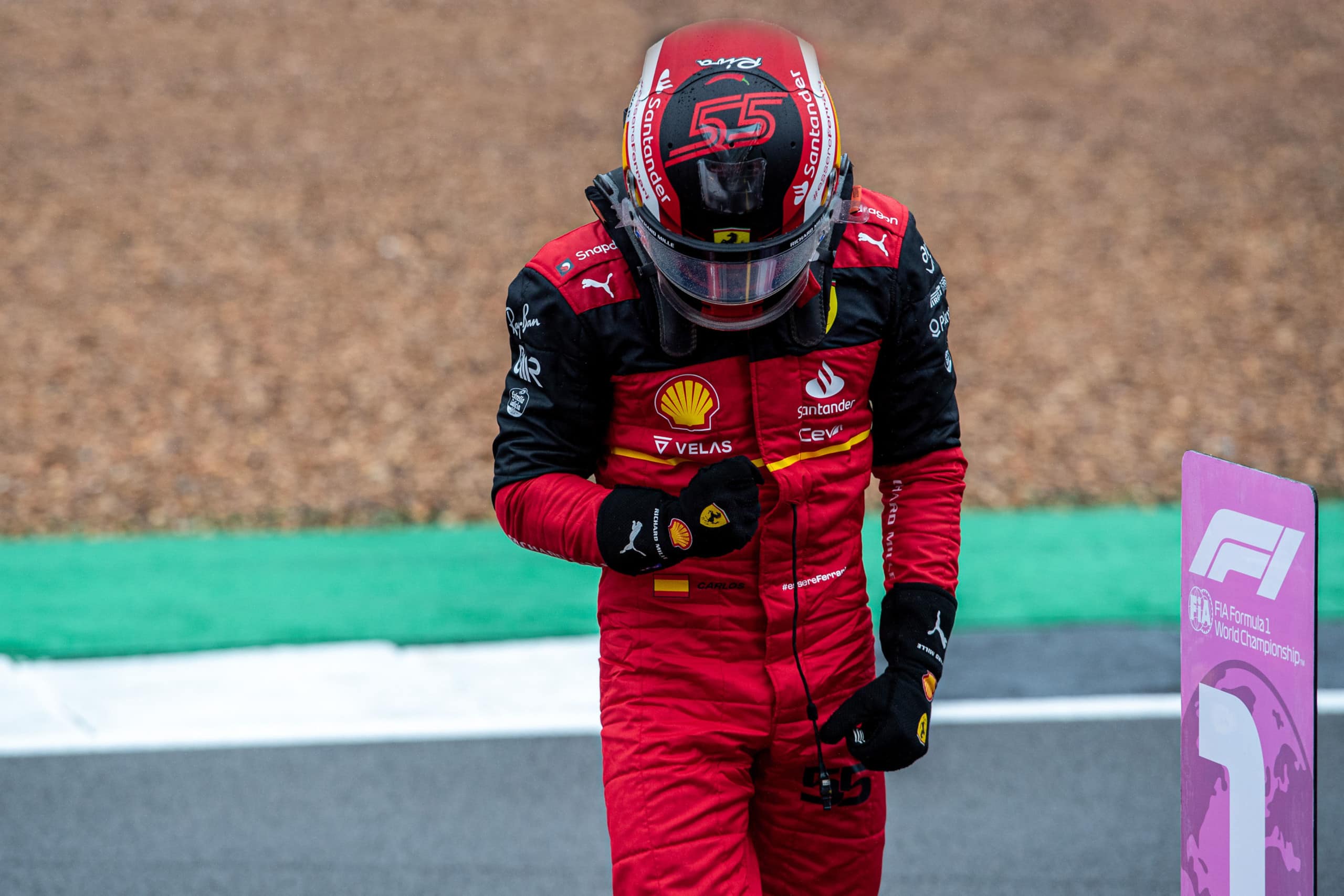 Friday's running was heavily disrupted by rainy weather, but dry ...