Speaking at the rain-affected FORMULA 1 ARAMCO GROSSER PREIS DER EIFEL 2020 practice session, Honda's Masashi Yamamoto has explained why the manufacturer has pulled out of FORMULA 1, and what that means for the remainder of the 2020 season and beyond, into 2021.
Masashi Yamamoto Explains Difficult Decision
For Masashi Yamamoto and the team at Honda, it was a difficult decision to leave FORMULA 1, particularly when the manufacturer is experiencing great success with both Red Bull Racing and Alpha Tauri.
'Naturally it was a difficult decision for us to have to make. We had to make the decision to work on future carbon-neutral projects.
'Given the excellent partnership we have with both SAT and RBR, as our CEO said in his presentation what we are going to be doing going forward is implementing our new structure PU and in doing so hoping we can further strengthen the relationship we have with both teams and get as many wins as we can.
'For those of us on the ground, given the fantastic relationship we have with both teams, going forward we are going to be making the absolute most of each race as it come, as I say, to get as many wins as we can.'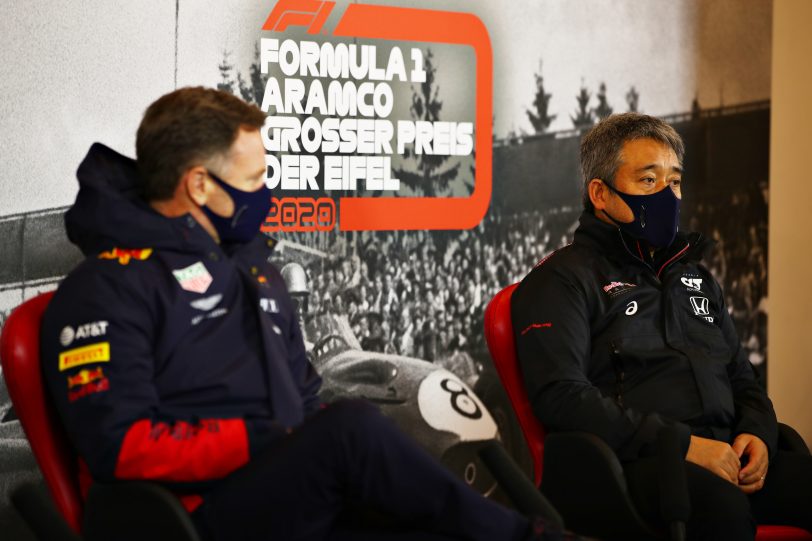 Carbon-Neutral Aims Loom Large In Decision
At the announcement of their withdrawal from F1, Honda spoke about the need to be completely carbon-neutral by 2050. However, FORMULA 1 has pledged to be carbon-neutral by 2030, the earlier date may have been a bridge too far for the Japanese manufacturer.
'After we signed the extension with both teams in December last year a lot of different conversations started at that point.
'Naturally we also considered pursuing both Formula 1 and the work that we are doing before the rapidly approaching requirement for carbon neutrality.
'In the end the decision was taken to shift our top engineers to the work on future power units etc and unfortunately we were unable to continue with Formula 1 as a result of that.
'Naturally we respect the regulations that the FIA and F1 are looking to implement going forward. I think when we look at the overall target of carbon neutrality, we're both moving in the same direction.
'However, given that Honda has customers all over the world for its automobile products, its motorbikes and also its general use products, there was the need for us to move our top engineers at an earlier stage to working on future carbon-neutral products.
'IndyCar, from our point of view, our work on IndyCar is run by HPD which is an independent part of Honda in America. In this case, a lot of our R&D staff based in Japan, which meant that for our future work we had to allocate engineers to, otherwise they'd be working in Japan,' concluded Yamamoto.
Christian Horner Respects Honda Decision
While disappointed, Red Bull Racing's Christian Horner respects Honda's decision, and is ready to get to work on finding a new engine while also going full-gas for the remainder of 2020 and 2021.
'Obviously it was incredibly disappointing but there have been discussions ongoing for several weeks now and you could see the dilemma that Honda were facing.
Final confirmation of that came at the beginning of last week and then public confirmation last Friday.
'It's hugely disappointing because it's been a great partnership in the first 18 months or so we've spent together but we fully respect and understand Honda's decision making and we're grateful for the courtesy they have given us in giving us time to evaluate solutions for the future.
'In the meantime in the almost 18 months that we have remaining in this relationship we're determined to achieve as much as we possibly can both in the balance of this year and particularly in 2021.
'We need to consider all our options. A team like Red Bull is not a standard customer team. The team's aspirations are extremely high. It wants to win. It wants to compete and win world championships.
'We need to take the time to do our due diligence on the options that are available to us in order to finalise our thinking certainly by the end of the season and most definitely by the end of the year. We have to consider all the options and make decisions following that.'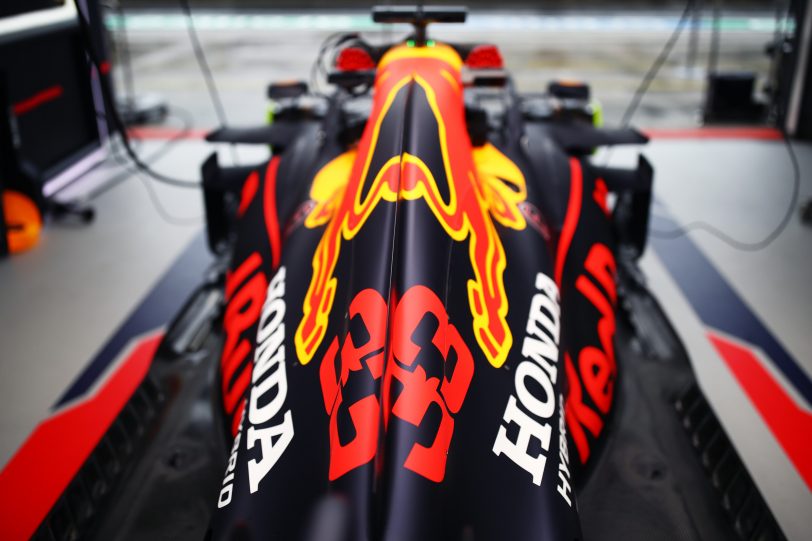 Max Verstappen Still Believes In Red Bull Racing Team
Without divulging details of the contract between the team and his star driver, Horner did explain that Max Verstappen still believes in the team and is committed to the project.
'We don't want to go into the details of a driver's contract; that's private and confidential between the driver and the team.
'What I can tell you is that Max is totally committed to the team; he's in the same situation as us that we don't want to go soapbox racing in the future, we need an engine, we need a competitive engine.
'He needs a competitive engine to achieve the success that we believe he's capable of and he believes very much in this team still, that the team can achieve that success.
'We're in the same boat and, as I say, that boat needs a competitive engine.'
Honda Decision Has No Bearing On Yuki Tsunoda's Future
Alpha Tauri's Franz Tost confirmed that Honda's decision will not negatively impact the prospects of Yuki Tsunoda, who is still set to take part in the teams young driver test day.
'Scuderia AlphaTauri currently has two fast drivers with Pierre Gasly and Daniil Kvyat.
'We will do the young driver test day with Yuki Tsunoda and this has nothing to do with the decision from Honda that they will not continue after '21.
'The philosophy at Red Bull is always the performance and if Yuki performs well and he is doing a really good job in Formula 2 – he has won two races this year, at Spa and Silverstone if I remember rightly and in Austria as you remember hopefully, he was leading the race in the wet until a few laps to go and because of radio problems he couldn't win this race.
'He is doing a really good job and this is decisive, the performance of the driver and this was always the philosophy and this will always stay like it is and then we will see what Red Bull decides regarding their drivers for 2021,' said Tost.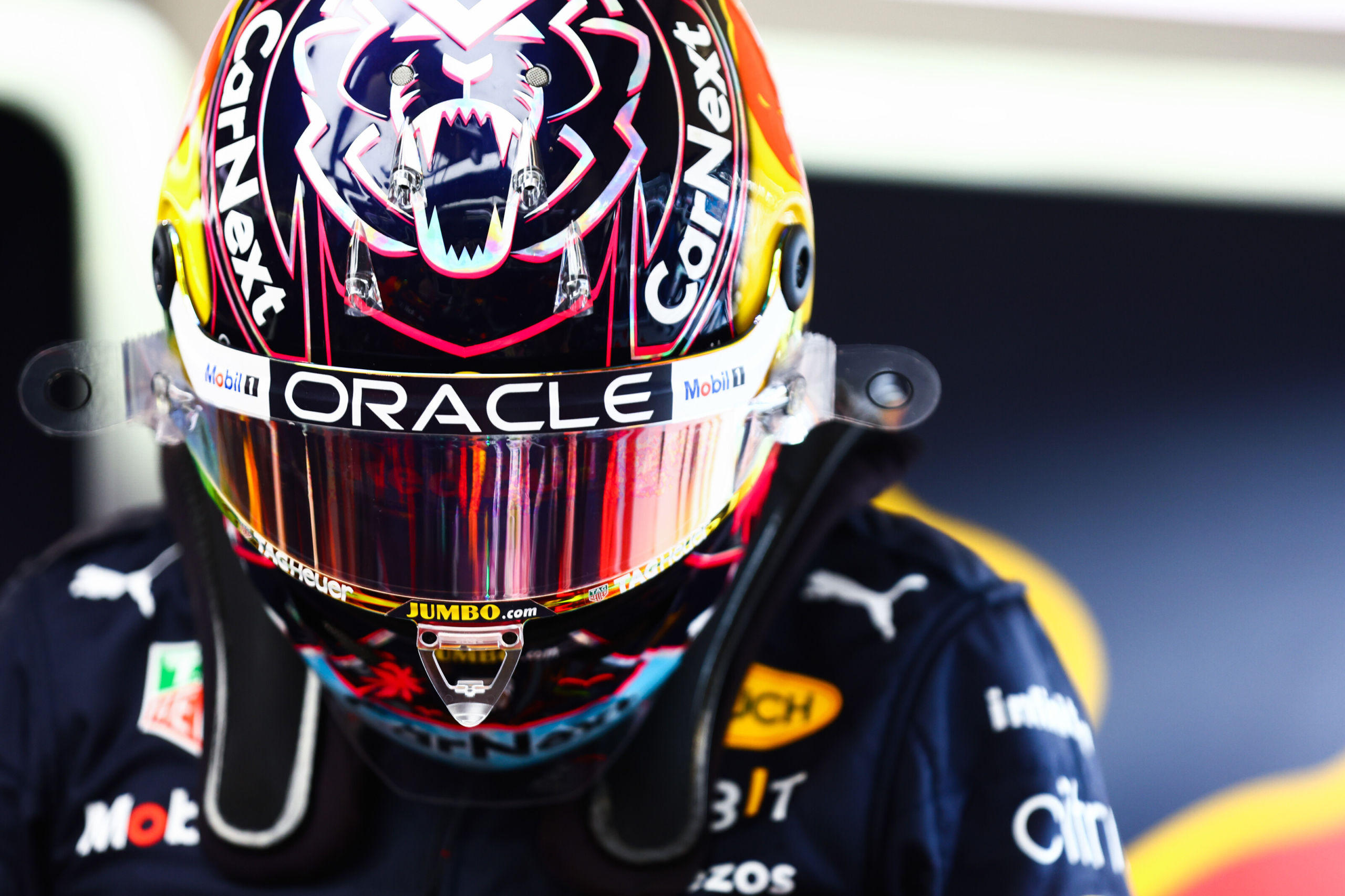 After gaining a huge amount of momentum with a dominant ...