At the end of an enthralling Singapore Grand Prix, Lewis Hamilton took a surprise podium, finishing third after his teammate George Russell crashed out on the final lap.
With the Mercedes duo hunting down leaders Carlos Sainz and Lando Norris in the closing stages on fresher tyres, making the call to pit during the VSC set up a grandstand finish to what has been arguably the best race of the 2023 F1 season.
'We needed to take the risk, have a shot at trying to get past some of these guys and going for the win. I think we had really good pace. So I think the team did a great job. I don't know, I think George was in second at the time, and maybe if I was in his position, I probably would have stayed out and at least kept the McLaren behind. But we gave it a shot. And it was really fun to be hunting these guys down. But as Lando said it was just too difficult to pass in the end.
A case of 'what if' for Lewis Hamilton?
On the opening lap of the race, Hamilton was squeezed wide and had to use the track run-off, gaining an advantage, which meant he had to give the two spots gained back to both Russell and Norris.
'I think Carlos today had really good pace. So I can't say that it would have been easy to have won today. But I think our car was very strong. I think if I had qualified better yesterday, perhaps third, or even on the front row with these guys, perhaps we would have been of course in a better place. And I think, as a team, we would have been able to work better together.
'But when you separate the cars a little bit more, it makes it really hard to work against two other drivers from another team. So, I've got to do a better job there. But I'm really grateful for the hard work that everyone continues to do. Great pit stops from the lads in the garage, and faultless in their performance through the weekend. And also, with strategy and everything. So, I think we are progressing. We've just got to keep working away.'
Is the gap closing?
With Red Bull off the pace across the weekend, fans were treated to a more even race, which produced edge-of-your-seat action. However, Hamilton feels this could be a result of the champions-elect turning their attention to 2024 already…
'I wasn't really watching much of others this weekend so I don't really know why they're off pace-wise. But I think it's great to see that the McLarens have picked up a huge amount of pace, it's great to see that Ferrari have really stepped it up and I think it's a positive.
I think, probably if you think about it, they [Red Bull] haven't been developing. Obviously McLaren brought an upgrade here.  Others are bringing upgrades, they're working on next year's car. They have less wind tunnel time so then they're probably using some of this year's on to next year's. They would have definitely migrated before us.
'So no, I think it's just one of those things. They are so clear ahead that maybe they're developing their car less and we are still pushing to develop our current one. But time will tell,' concluded Hamilton.
Heartbreak for George Russell
A Virtual Safety Car on lap 43 gave the opportunity for a bold strategy call; both Mercedes cars boxed for the medium tyre with the aim of clawing back the time lost to fight for victory in the closing stages.
It almost proved the winning strategy as both George and Lewis charged onto the back of the top two; with three laps to go, George came close to passing the McLaren but ultimately couldn't get the move done.
Pushing hard on the final lap, George clipped the wall and his race ended in retirement with Lewis moving up to the final podium spot in P3.
'I am lost for words. I think we were half a car's length away from winning the race today. If I was able to pass Lando (Norris), I am sure I would have been able to overtake Carlos (Sainz). Unfortunately I missed that opportunity. I made a mistake by one or two centimetres on that last lap, and I clipped the wall. It's a mistake that has overshadowed my whole weekend. Up to that point, it had been a fantastic race weekend. The car felt great, and the team had done an incredible job. Our strategy was superb, and we were bold and aggressive. It was exciting out there and it's heart-breaking to be standing here with zero points. Nevertheless, there are positives to take away. I will likely have a bad night tonight and even tomorrow morning. But I will put this behind me and come back stronger next weekend in Japan,' concluded Russell.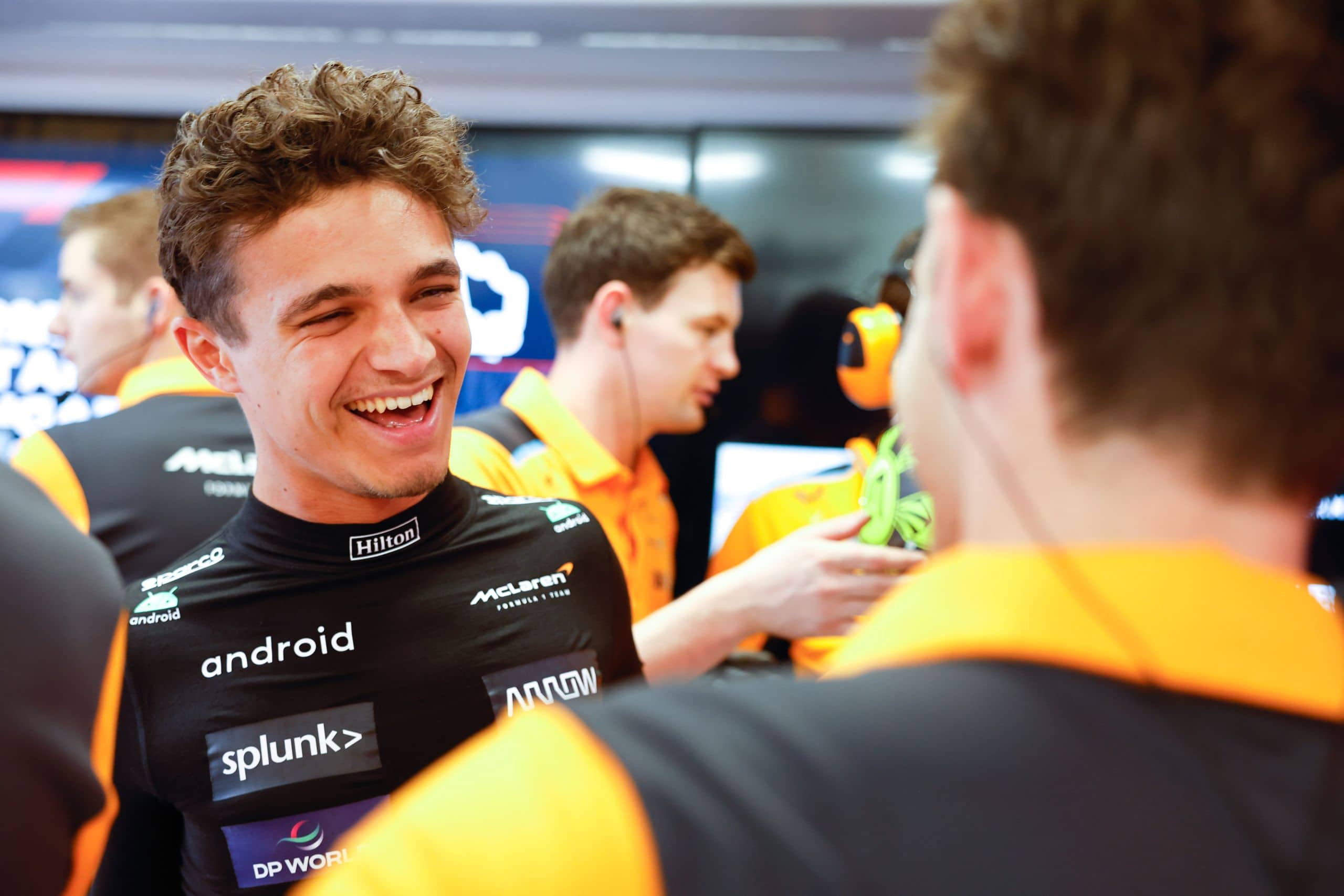 In the most recent times, Zak Brown, the top boss ...