Lewis Hamilton has put his collision at Silverstone down to a racing incident, stating 'there's rarely an incident that's 100% someone's fault' and hopes that the racing between the two main protagonists for the 2021 championship will stay hard but fair as the season approaches the half way point.
Lewis Hamilton On Lap 1
In an incident that has been replayed and dissected from every possible angle, Lewis Hamilton felt there was no need to go into it too much, and prefers to look forward to future battles with Verstappen.
'I don't really know what good it does for me to explain. Obviously got a good start and I was chasing down Max similar to yesterday. Obviously I was alongside him into six but I had to concede and I got a great tow down to Turn 9.
'Yesterday I went down the left-hand side and I really regretted not going for the gap that was down the right-hand side and so I dummied him, moved to the left and then moved to the right for that gap. I was pretty far up alongside him but I then could see he wasn't going to back out and we went into the corner and then we collided.
'Of course, that's never the way I ever want to win a race or just in general to race but these things do happen. I just hope he's OK and look forward to many more races.
'I would like to think that we should generally grow and learn from these experiences. There's rarely an incident that's 100% someone's fault. It's always a mixture because there are two people – so I think there are things that we can both learn.
'I would say that Max is probably one of the most aggressive drivers here – just from my personal opinion – he does a great job of course – but I think we have to really try to find the best balance we can on track with space and respect between one another so that we can continue racing and have good races without colliding.'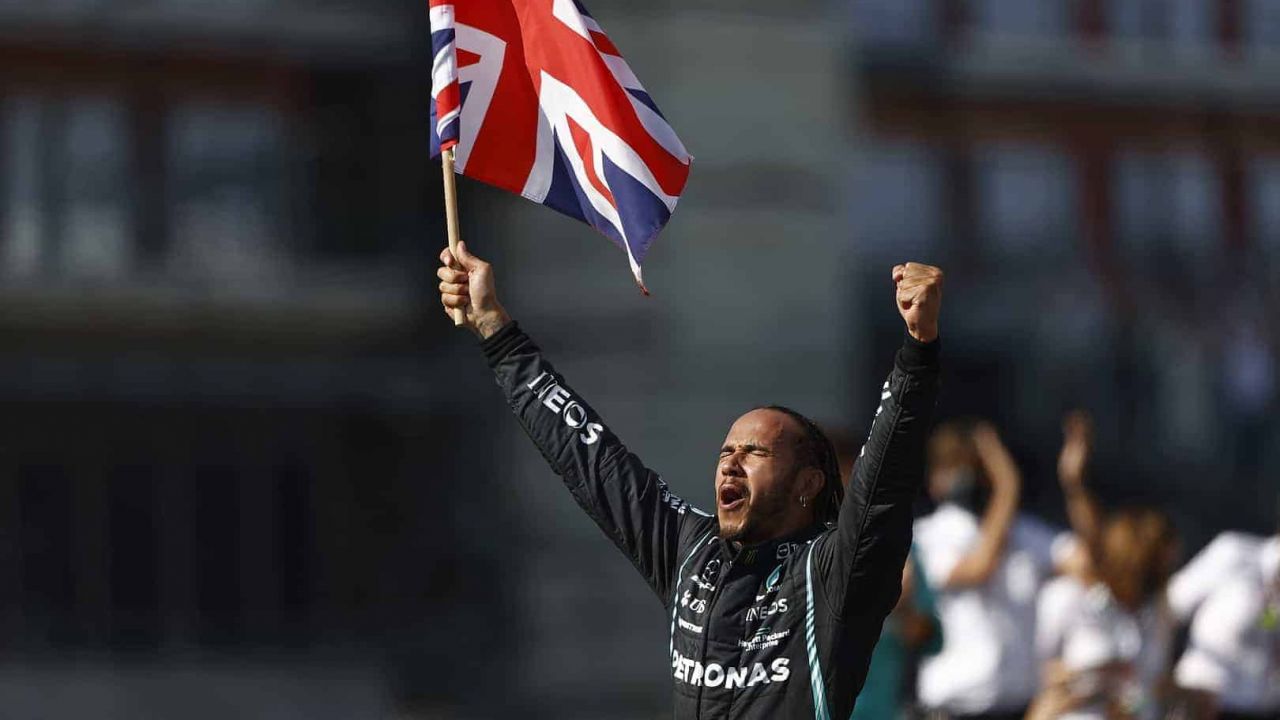 Lewis Hamilton Leaves No Stone Unturned At Silverstone
it was a positive weekend for Lewis Hamilton who was meticulous in his preparation, spending extra time in the simulator to try and find more performance. It culminated in a strong qualifying performance, a second place finish in the Sprint Qualifying Race, then the top step of the podium on Sunday.
It was the seven-time champions eighth win at his home grand prix.
'We've got the best crowd. A home crowd is the best! Thank you guys so much. Honestly, there is nowhere we go where we see people like this. They ain't got what we got. I'm so grateful to the fans. I wish everyone to stay safe as always and to get home safely but this is a dream for me today to do this in front of you all. I couldn't have done it without the teamwork from Valtteri and the amazing effort from the team.
'I have been giving it my all this past week. I've been in the factory and just giving it absolutely everything trying to uncover performance with this car with the guys and I'm just so proud of everyone for just continuing to work, even though we have had a bit of deficit.
'Today of course, I always try to be measured in how I approach battling with Max, he is very aggressive and then today I was fully alongside him and he didn't allow me enough space. But regardless of whether or not I agree with the penalty, I took it on the chin and I just kept working and I was like, 'I'm not going to let anything get in the way of the crowd's enjoyment of the weekend and the national anthem and the British flag'.
'It's been a really unbelievable journey with the British crowd here, my home crowd, since 2006 in GP2. The roar that I experienced in 2007 for my first pole here was something I will never forget and of course my first win here was incredibly special.
'But to come here again and be in such a close battle, there was so much riding on this race. The will to succeed for the crowd… It's different when we go to these other races, you want to do it for your team and that, but here you know so many people and particularly this one because no one has been able to leave their homes for such a long time, so everything compounded has made this a momentous kind of event for us and so important. It was a real honour to be able to wave the Union Jack and to go round the circuit. I'm very grateful and very humbled.'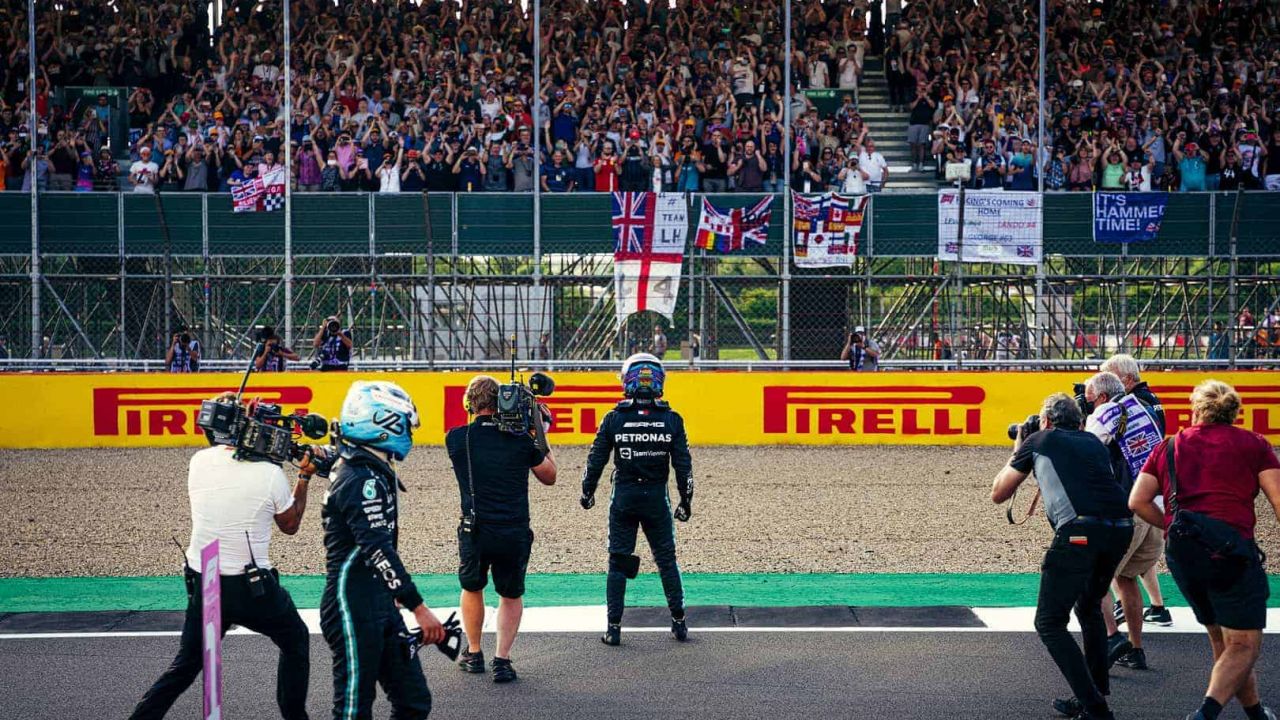 Championship Battle Heating Up
In recent seasons Max Verstappen has been the only driver to consistently challenge Lewis Hamilton, but didn't have the car to mount a sustained challenge. Without the title on the line the relationship has always been cordial, but with today's incident, and comments coming out of the Red Bull camp, heat is being applied that could see tensions boil over.
'I think it's a normal battle. I think when I was younger, of course, I was probably as aggressive – maybe actually not as aggressive as Max is, but I was pretty aggressive as a youngster – and I think now, I'm a lot older now and I know it's a marathon not a sprint and so I think I have a better view in how I approach my racing.
'But we're in a battle and I think this year he has been very aggressive and most of the times I've had to concede and just avoid incident with him and live to fight on later on in the race. As you saw yesterday, once he's out in the clear, they're too fast so when an opportunity comes, I've got to try and take it, that's what we're out there doing, and racing, and this one moment, I got a great exit out of Turn 7 and I was really happy with the dummy that I was able to go to the left and then go to the inside and get up that gap. Fortunately he wasn't able to close it. But unfortunately the aggression stayed from his side and we collided. It's unfortunate but as Charles said it's a racing incident, these things happen.
'I don't really have anything to say to Christian. It doesn't feel hollow. There are 2,000 people who work incredibly hard in my team. It's not just about me, naturally. Of course, I have already said that this is not the way… anything I want to happen in the race. I think it's important for all of us to be quiet… take a step back. I'm sure emotions are running high there and I know what it's like to lose points within a team and be in that position. So, I don't feel any way about it.
'Look, at the end of the day I've not really seen the footage. I saw a quick clip of it when I went back to the garage but I naturally will go back and have time to reflect on it.
'I don't think, from my current understanding, that I'm in a position to have to apologise for anything. We're out there racing. I heard that Max is in hospital and that definitely concerns me. None of us ever want any of us to ever get injured, that's never my intention, so I really hope that he's OK.
'I'll hit him up after this just to check that he's OK and we live to fight another day. There'll be a lot of tough races coming up and we have to learn to strike a decent balance. I don't agree with the stewards but I take my penalty on the chin and get on with my job. I'm not going to whine about it. Everyone's going to have a different opinion. I don't really particularly care what people think so I just do what I do and I'm really grateful for today,' concluded Hamilton.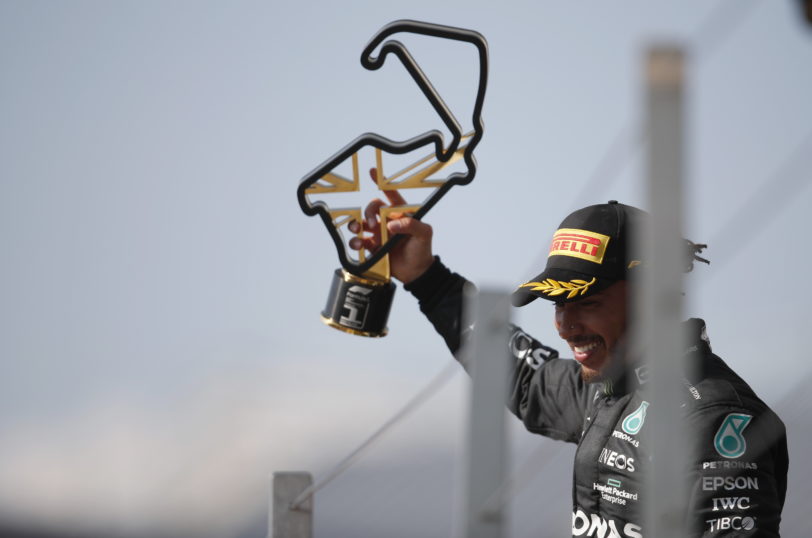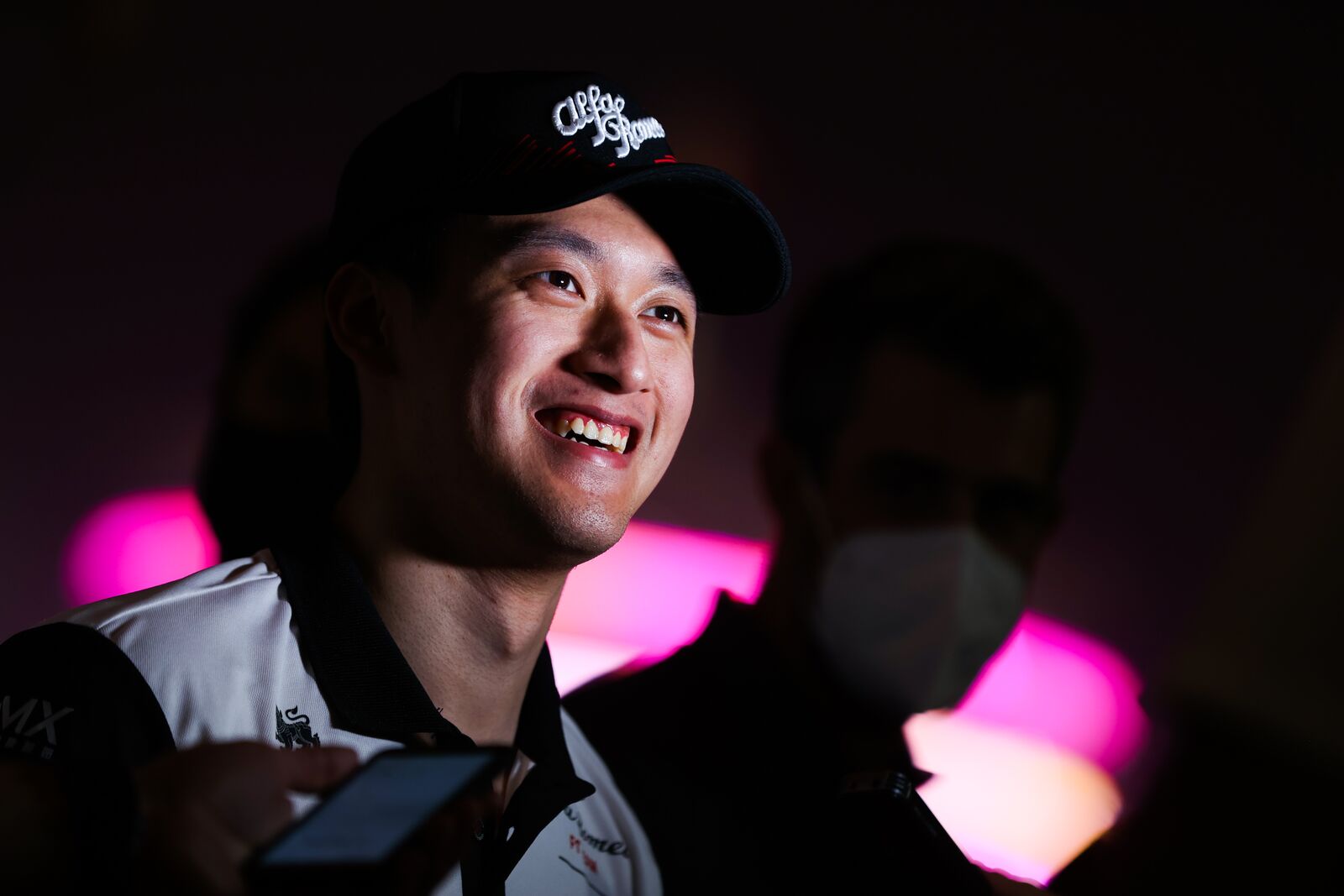 Alfa Romeo F1 Team ORLEN will continue its journey with ...