Great drivers don't leave the sport even when they do; for it's simple, they are always talked about when they step away or even years after they've stepped out of their swansong moment in their sport. But what about the greats who are still very much actively involved in a sport?
Well, they get talked about all the time and that's ditto for a certain Lewis Hamilton. Truth be told, there've been two main discussion points where it concerns Lewis Hamilton as far as the ongoing world championship in 2023 is concerned.
The first is whether he'd be able to come up to the front of the grid at some point in a bid to challenge Max Verstappen. Though, at the end of the testing 66-laps at Spain's Barcelona circuit, Lewis Hamilton demonstrated clearly that he still has what it takes to compete with a much younger mighty defending world champion, Verstappen. So, that should settle the debate (if at all, there's on) somewhat.
But then the other big question about Lewis Hamilton in 2023 is that, whether he will re-sign with Mercedes in a bid to extend his new contract for the one he is currently on, comes to an end at the completion of the 2023 world championship season.
That being told, upon the completion of the Catalonia-bound Spanish Grand Prix, Lewis Hamilton did emerge with some clarity.
Talking to one of the leading sports broadcasters from around the globe, the following insights is what the Stevenage-born multiple world champion shared:
I haven't signed anything yet, but I think we are meeting with Toto tomorrow so hopefully we can get something done. We've had so many meetings and this is just another one of the meetings we are having."
But at the same time, he would also reflect on the fact that despite not being in the exact know of things where his new Mercedes contract stands, his performance at Barcelona wasn't affected one bit:
"You could see today my performance is not affected by that, but it's always something that's at the back of your mind. Once that's done then you are able to then focus more and think about the future.
I'm working as hard as I can with this team and I see so much strength within the team. They are still so hungry," Hamilton would add further.
But that being told, when asked about what he felt about the just-concluded Spanish Grand Prix of 2023, wherein he gathered a very healthy P2, the following is what Lewis Hamilton, a six-time winner at Spain would add:
"The podium today was really, really special. To be able to see the excitement in all the people that have worked for such a long time. When we go back right now, there will be great energy in the office. These guys take two seconds to enjoy themselves and be happy and then they'll be back down into the books and trying to figure out how we can win the next race."
Lewis Hamilton, as per this admission, is absolutely motivated and his redoubtable skills and years of experience are still very handy at the sport's highest level. It's something that will keep him in good stead where it comes to further fighting it out with the Bulls.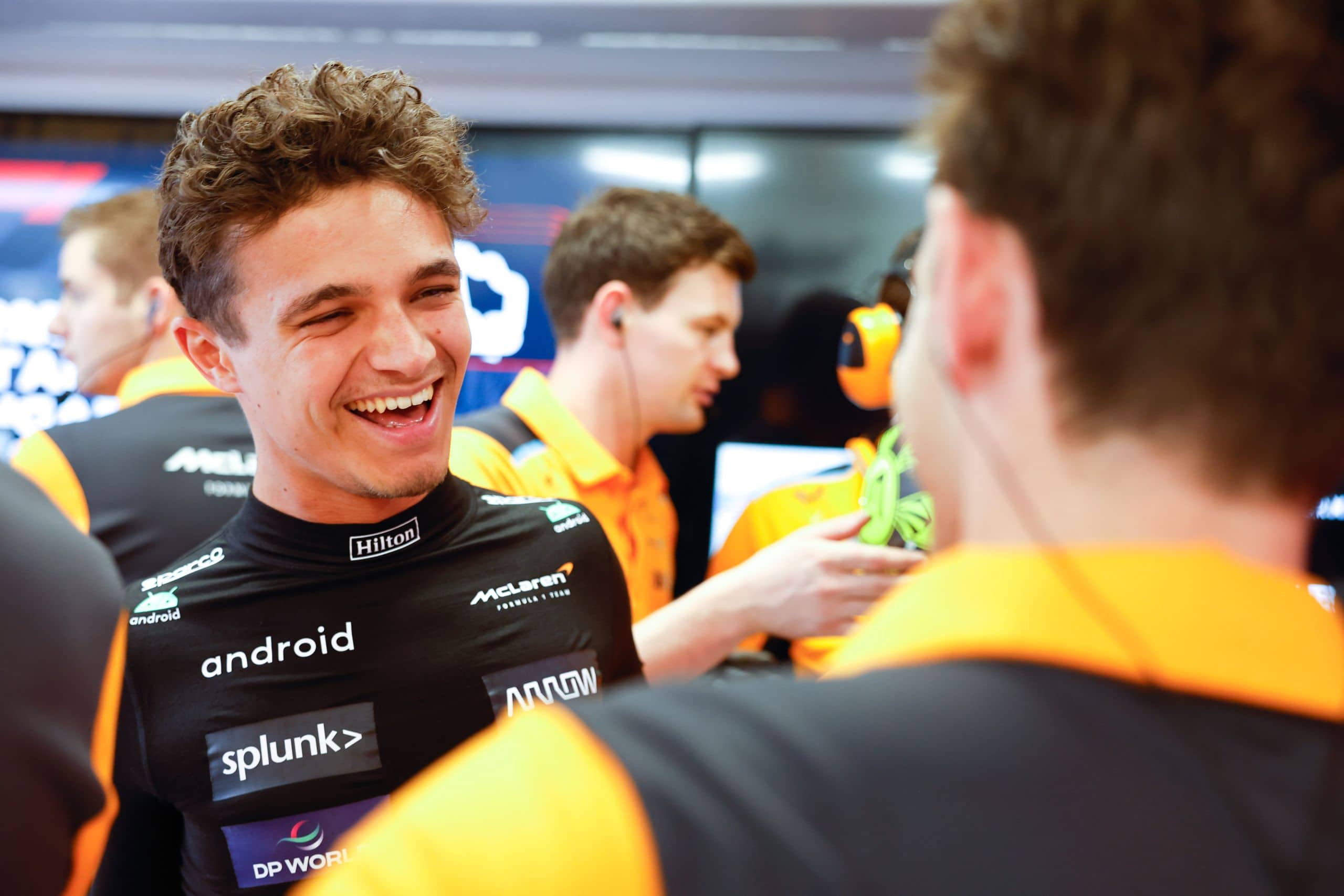 In the most recent times, Zak Brown, the top boss ...