In a race where he extended his advantage in the 2020 Formula 1 Driver's Championship and third-place finisher Max Verstappen said he was bored, race winner Lewis Hamilton admitted to being concerned that this period of Mercedes dominance may drive away fans looking for closer battles at the front of the race.
Having grown up through the Schumacher years, then raced against Vettel during his four consecutive championships with Red Bull Racing, Hamilton is well aware the sport goes through periods of dominance, and is hoping for closer battles with the new regulations.
Growing Up Watching Schumacher Dominate
Lewis Hamilton grew up watching Michael Schumacher dominate on his way to seven World Championships, and is all too aware that it doesn't always make the most exciting racing for fans to watch.
'I was a teenage kid, I would have woken up, had my bacon sarnie (sandwich) and probably watched the start and gone to sleep and then woke up to watch the end.
'If I was watching today I would do the same most likely and watch the highlights because it's much shorter, unless a friend told me there was a super exciting race on TV so that you watch the whole thing.
'I hope that people need to hopefully understand that this isn't our fault. At the end of the day, we're drivers, we've come through all the ranks, we've earned the positions that we have and we come in weekend in, weekend out, devoted and give absolutely everything to go out there and perform at our best.
'Ultimately the decision-makers who design the cars, who set rules and those kinds of things, are the ones that you could apply pressure to ultimately do a better job moving forwards, if that's possible. I'm hopeful that's what they're going to do in 2022 and with that new type car, maybe we'll see a different form of racing where you can follow.
'Wouldn't that be something if we can follow closer and have more close races?
'I can't speak for the fans but having been a fan, growing up, having lived in different eras watching the Schumacher era of course, I know what it's like.
'As soon as the start was done and the restart, you generally know that I don't make too many mistakes, and the same with these drivers, you know, they're very very consistent.
'It's very difficult to overtake in this circuit so I can imagine, it's definitely not the most exciting. I feel exactly the same as Max; it wasn't the most exciting…
'I mean, I generally really enjoy myself in the car because if you don't enjoy the moment, what's the point in doing in it. I'm still enjoying the battle.
'Every time I come through turn 15, I look in my mirror, I see where Valtteri is, whether he's closer or further behind, taking in the knowledge of what times he's doing, the gaps between him and Max and really trying to get a perfect balance each and every single lap.
'That's still a massive challenge for me. It's just perhaps not as fun for people to watch but when you're in it; it's a little bit different.
'But of course, I would love to have a real race. I've definitely had races in the past here which are a little bit closer, trying to follow the Ferrari and stay on top of them but they could overtake because they had all that extra power.
'I really hope that we have more of a race because I think everyone wants to see us all battling together.'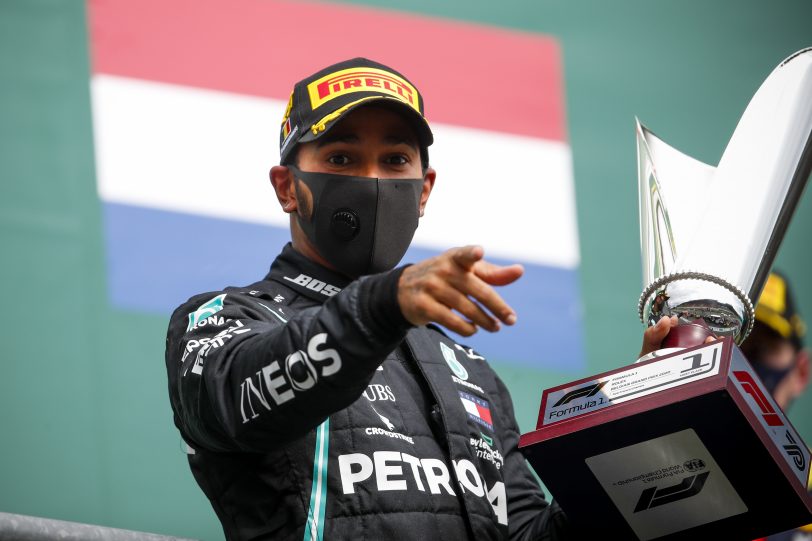 Hamilton Not About To Ease Up
Although he's concerned about fans not being excited by the racing, Hamilton has vowed he won't be going easy on anyone, as he continues to seek improvement each weekend.
'The plan is obviously, for all of us, we prepare ourselves in the best way we can to win. A lot of work has gone into this year. I was talking about qualifying, for example, on my side, really trying to elevate certain areas without letting others drop.
'I can't tell you that I predict that I was going to come to the weekend and have half a second advantage in qualifying, and have the pace that I've had in these races compared to others but obviously I'm grateful that it is going so well.
'It's really nice to know that I'm delivering the way I know that I can. No matter what, the work never stops. You just have to keep pushing, keep working, keep trying to evolve because that's what everyone else is doing.
'So, after this, for example, we have a debrief. It won't be all smiles. It will be like: 'OK guys, this could be better; this is the weakness of the car; this is where we really need to focus on.' Communication. Whether it's set-up or the aero level that we had this weekend, whether it's engine driveability. Got to push on all the areas, guys, back to the drawing board, let's keep pushing – and that's how we continue to elevate ourselves.'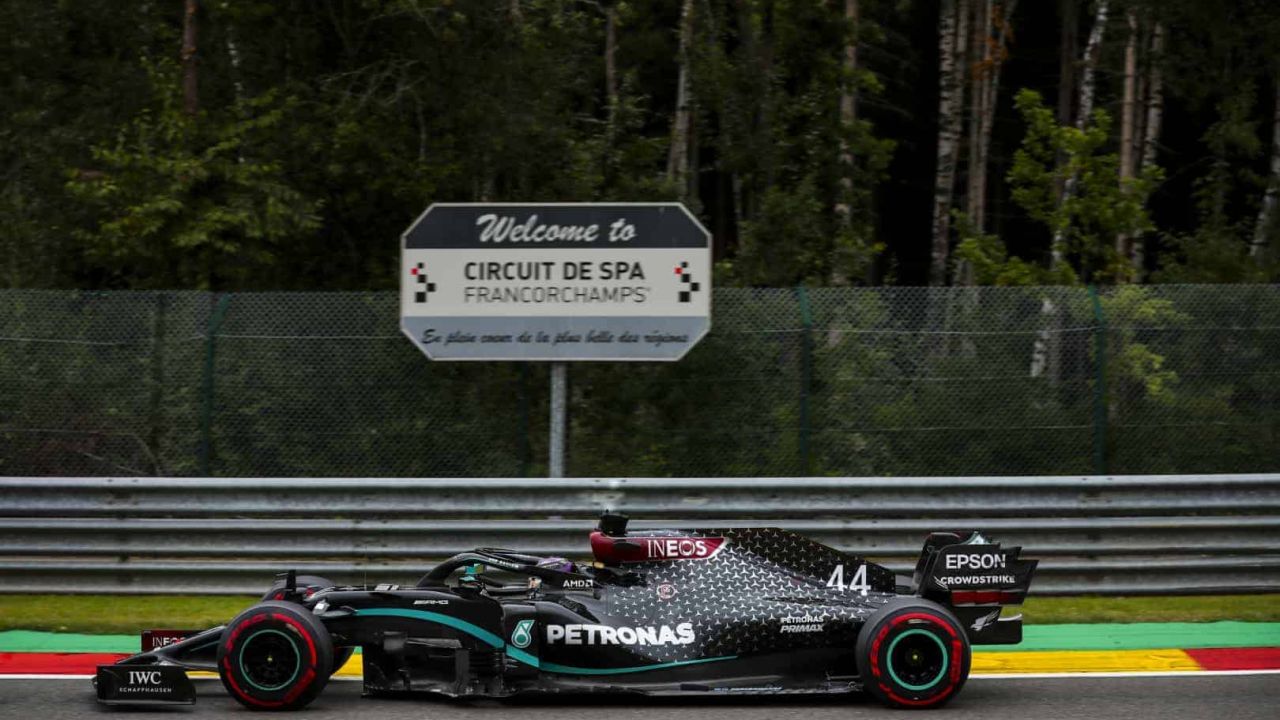 Improved Mentality For 2020
Hamilton has always been mentally strong, and has the ability to wear down teammates and competitors alike with his work rate and attention to detail, but the Brit has taken it to another level in 2020.
'Last year I think was one of my best years, if not the best year. But, as I said, in qualifying I had a bit of a slump and the goal every year, of course, is to improve physically, mentally and with the methods that you apply… and I definitely think that I've been able to do it this year so yes, I feel like I'm driving at my best.
'Last year Valtteri was putting in great laps as he always does but I think I was definitely under-performing in qualifying, which is usually a strength of mine. It was really about understanding these tyres and how I utilised it with my driving style.
'For this year I've had to make a couple of adjustments and on top of that, with this car, seems to work quite well. So now I'm back to being able to produce qualifying laps that I was able to do before last year, and on a more consistent basis.
'It's just work in the background. It's work that we do on the simulator; it's stuff we do with set-up but getting that right without affecting the race. As you saw, last year the races were incredibly strong. It's the fine line.
'I've generally been feeling a lot of weight on my heart, spirit. You know, when you're watching the news, when you see what's happening around the world and I feel really quite affected by it and then obviously I was so incredibly proud when Chadwick was Black Panther because as I mentioned all the reasons yesterday, as a kid, dreaming of super heroes and finally see someone, a super hero of a similar colour to me, was really just such a remarkable moment, I think, for the black community so when I woke up and I got the news from a friend who has said I'm crying writing this message to you about Chad and then reading the news I just broke down.
'I remember, just trying to pull it together and make sure I delivered on that day. Of course, you don't know if you're going to be able to deliver laps, you don't know if you're going to be distracted but when you find purpose, when you find your purpose, when you know what you're going for, what your target is, will, I think, can get you quite far and so naturally we have to do the work with the engineers, they do great work in the background and I got the car where I needed it and was able to execute. But of course, I think it is also partly a mental thing for me,' concluded Hamilton.