Lando Norris has offered some interesting views on what might the cars for the next year be like! But prior to entering that, let's find some context for the new year. And what might cars, they way they actually are, could be like. For one thing is clear- there's always a space to make F1 machines more competitive than they already are. Isn't it?
Much has already been said about what might the F1 cars for the next year be like. To some, they are going to be nothing like what we as sporting fans and observers have seen so far. Fast, furious and aimed at increasing the sense of competition on a grid that so often lacks it!
For truth certainly is that much of what happens at the front of the grid, happens only between the top two teams with the rest only playing catch up with something special happening only once in a while. This, however, isn't ideal for the sport.
Then there are those who suggest that the 2022 cars, with regards to the new laws and rules, may simply be a result of enforcing something overzealous and enterprising with the risk that up until now, there's hardly been much fight anyway. What we know is that bigger tyres, slower pit stops aren't the only new facets of 2022 but in fact, a greater technical output that can increase the scope of overtaking may just make 2022 F1 cars exactly how they should be- fiercely competitive.
But how will all of that be?
An enhanced focus on the aerodynamic functioning of the 2022 cars will, allegedly, reduce the dirty air and hence, as a result, even lesser slipstream than before. So can all of that change the sport for the good next year?
What does someone like Lando Norris think of it all?
Definitely there will be a slightly different style," said Lando Norris, when asked by a noted publication about the differences.
"I don't think it'll be as nice to drive in a way. I think it'll be a little bit more on the limit in terms of pushing and so on. A little bit like F2 in a way, I think, where you see more fighting the car and stuff.
"But I could be wrong because things are always changing. It's like what I drove one month ago is going to be quite very different to what I drive now, and it's going be very different probably again when we get to the first race."
Though that's not all, Lando Norris also asserted that while these are still early days for anything to be said entirely and with preciseness on the 2022 car, what cannot be defied is that week after week, the F1 cars to run next year are developing into being the final beast one will get to eventually see.
For this and more, he'd add the following, ""But I think more because it is a ground effect car, rather than everything coming from the front and rear wing. There's also no mid deflector and all this crap that we have now. All of that is gone."
Having said that, the famous McLaren driver Lando Norris also encircled what to him, in particular, holds the key for the machines the coming new year, reiterating faith in the talent and capabilities of those who are developing the F1 cars for 2022 for ultimately change, nicely executed, is always a plus:
Everything that they are doing for next year is because they want to try to make the cars better to race and so on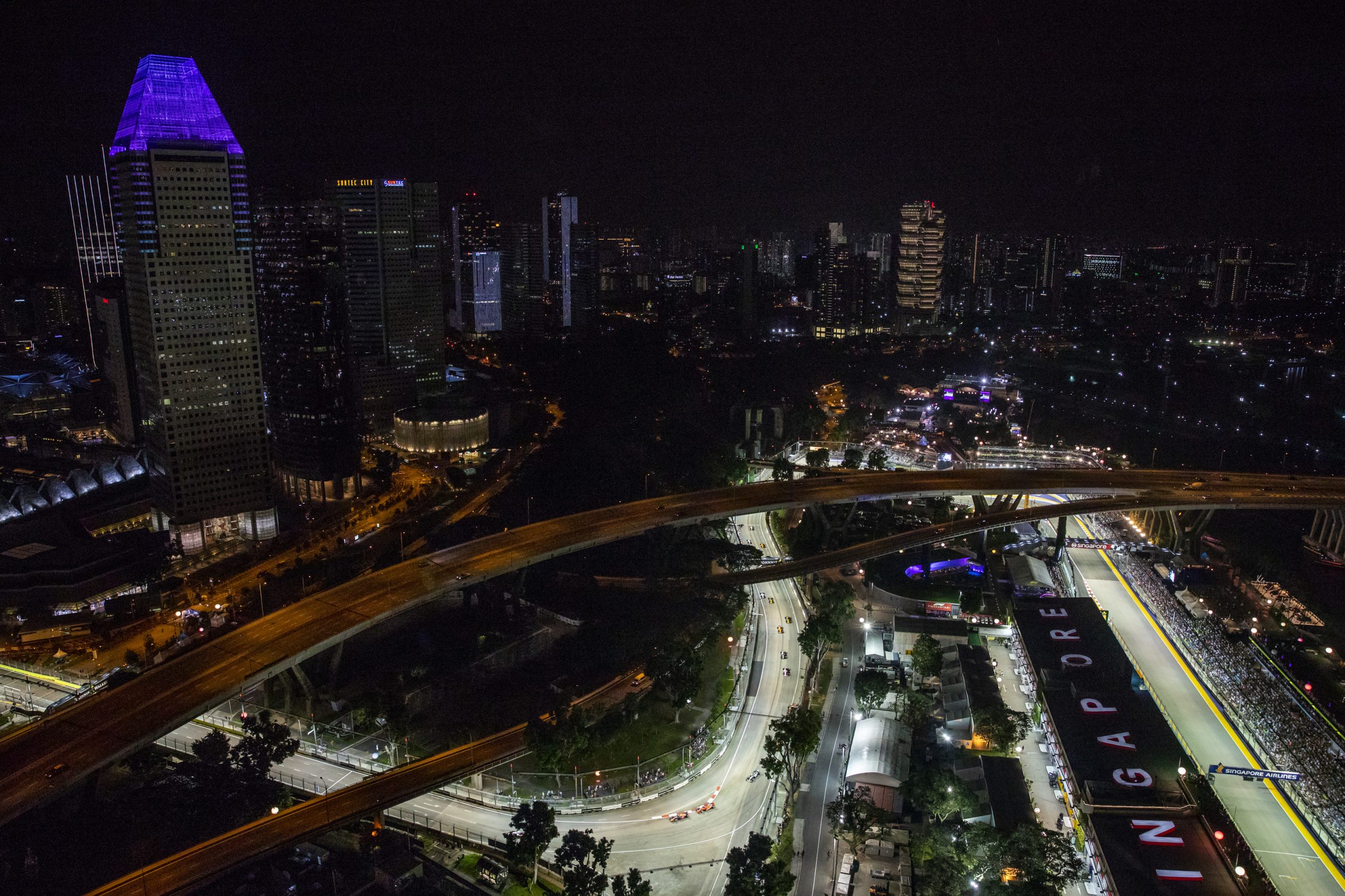 Formula 1 has today announced that the Formula 1 Singapore ...