Sebastian Vettel Deserves Better Treatment From Ferrari. The Spanish GP Outcome Is A Desperate Call For Action!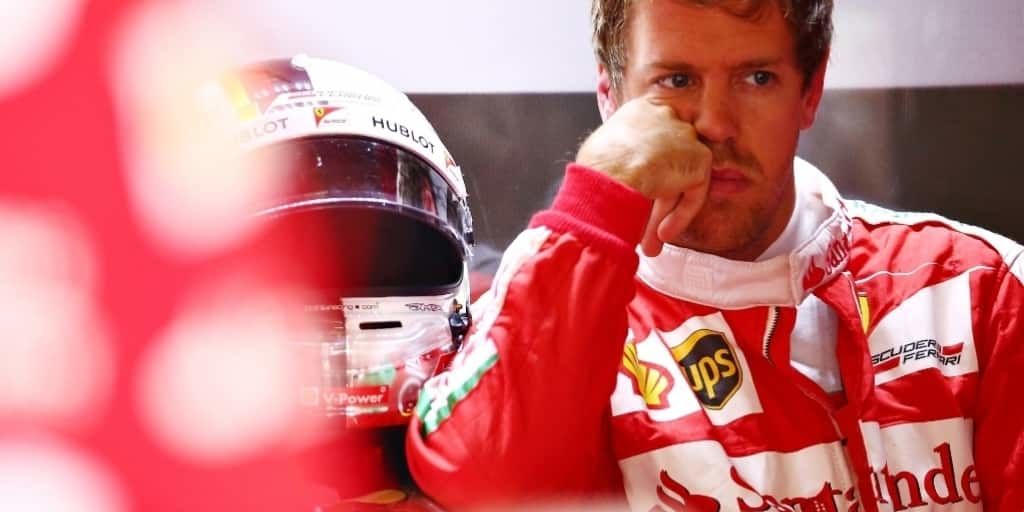 Chances are, by the time dust settles over the 2020 season, there might be a newly-added section on Sebastian Vettel's Wikipedia page that could read the following:
Injustice done to Vettel!
And should this actually be the case, then most fans who, at this point in time, are crying their hearts out in exclusive 'dedicated-to-Sebastian Vettel' fan-clubs over mediums like Facebook, may truly nod their heads in agreement.
Not a day passes by in live Grand Prix racing where either David Croft 'Crofty' or the famous Martin Brundle do not submit in all humility that this is a 'messy divorce' in referencing the separation between Sebastian Vettel and his Ferrari team.
The way a former world champion is being treated by his eminent team calls for some reflection and warrants greater introspection than given. Is this the way to treat one of the most successful drivers of all time?
Lest it is forgotten that the same driver you spot struggling desperately in his SF 1000, running around in circles with the sheer absence of downforce and horsepower was, is a multiple world champion.
In the more recent past, one of the most befuddling moments upon the completion of the 70th Anniversary Grand Prix was the radio exchange between the Ferrari driver and his team. Just that, it was a monologue from the end of the team, with Binotto cheering up the German stating it was a tough race (and that they'll do better the following weekend, i.e., the Spanish GP) only for Vettel to stay absolutely mute.
At first showing disinclination on the team's suggestion to pit for fresh rubber, on lap 18, Vettel eventually boxed despite having suggested "I'm still fine on the tyres," as a result of which he was positioned fourteenth on the grid then with a chain of cars up in front.
To make things worse, Vettel had spun in the very initial stages of the landmark race bu had done reasonably well to recover to P9 by the end of lap 21.
But it's not just the complex strategy that affected Vettel that weekend, the team opting to go for a two-stop for the experienced German whilst resorting to a one-stop for Leclerc, it's what happened in the race that followed that struck a further blow to the Heppenheim-born driver's confidence.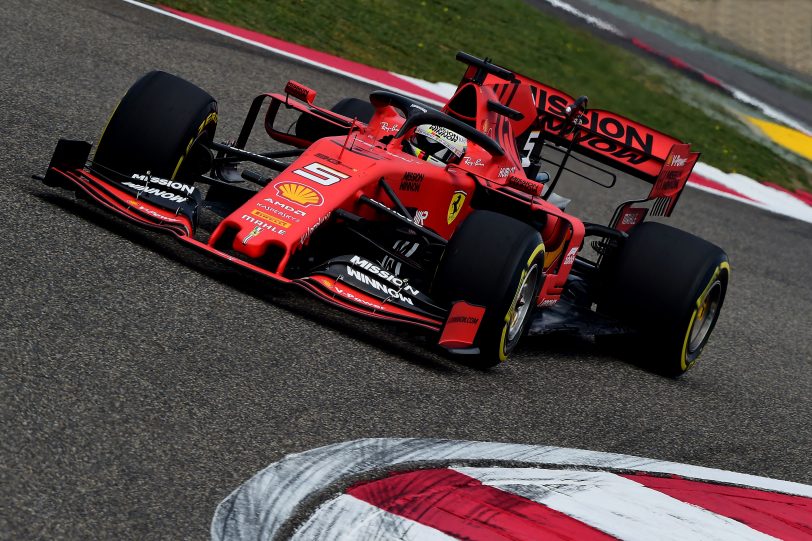 How Spanish GP strategy affected Vettel's outcome and maybe, state of mind?
It's not been that hard to see Sebastian Vettel really struggling to put a belter of a lap together for the all-important quali battles on most Saturdays this year.
At Barcelona too, just when it seemed that Vettel had done enough to be in the top ten in Q2, Alpha Tauri's Pierre Gasly came up with a cracker of a lap to knock the German out minutes later after Vettel's final flying lap.
As a result, the best that Seb could do was to begin the 66-lap challenge at Barcelona from eleventh on the grid.
But there was some light at the of the tunnel when Vettel managed to break into the top ten, come race-day, a prime example of which was inheriting better grid positions as a result of others pitting ahead of him.
Fair enough. Nonetheless, by Lap 24 (with 42 more to go), Sebastian Vettel was already up into seventh, having the two Racing Points of Stroll and Perez and teammate Leclerc ahead of him.
This would change to an even better a few laps later, as around Lap 28, as a result of Stroll pitting for his first-stop, Vettel leaped ahead on sixth. Not too bad with his tires holding out decently until such time.
The big setback, however, would come via his team unfurling yet another complicated strategy.
So what exactly happened?
Ferrari were struggling in the latter stages of the race, which wasn't hard to make since Lelerc, who race-retired on Lap 41, having developed engine issues after his SF 1000 clipped a part of the sausage kerbs around the chicane a few laps earlier.
This clearly meant that Vettel, then running in tenth, was the team's only hopes for a respectable race-finish.
But shouldn't the German have been extended better support instead of the team practically leaving it on the driver himself to slot out the remainder of his run?
Sebastian Vettel had been running a fairly long stint on the medium compounds having boxed back in Lap 28. But what happened on Lap 52 must have surely given him the chills and his admirers, a frustrating moment. With a few laps to go but his tyres degrading, Vettel was asked over the team radio if he could continue until the end instead of having to box?
Naturally stunned when just a couple of laps earlier, he had himself enquired the team about the plan, Vettel, left with no choice, shared, he'd do all he could.
And he did.
But surely that wasn't going to be easy, not in the least, since he was up against the two McLarens of Lando Norris and Carlos Sainz, and the Racing Point of Lance Stroll.
First up, on Lap 57, with 9 more to go, Vettel's P5 was snatched away, the Canadian diving down the inside of the defenseless Ferrari over the main straight in making a relatively easy move.
Next, he'd be passed by Sainz. There was more trouble; Vettel spotted Alex Albon in his mirrors.
At around that time, with a lap to go, the most important scrap, it could be argued, was the one between Sebastian Vettel's recalcitrant Ferrari and the explosive Red Bull in Albon's control.
How Albon, on fresher tyres, when compared to Vettel struggling with deteriorating rubber, couldn't lunge ahead of the Scuderia is partly down to mystery and partly down to Vettel's unacknowledged superior defending.
Nonetheless, the P7 that Vettel got home should've been attributed with more respect than was afforded.
Not only because his were the only points scored by Ferrari on a not so happy evening down at Barcelona, but also because a down-on-his-luck driver demonstrated he could still put up a brave fight.
Nonetheless, what were Ferrari thinking there?
If you've been a visitor to some of the most impassioned fan groups over social media, then, in all respect to the great team, it won't have been too surprising to run over a few memes that compare Ferrari's strategists to thoughtless mules. Call it part of the trolling culture stemming from social media overdrive.
Nonetheless, should Vettel have been subjected to a fresher set of compounds and practically, an additional stop, especially when the drivers were competing amid much higher temperatures and taxing track temperatures (than the 70th anniversary Grand Prix) is anyone's guess.
What Ferrari are achieving by demotivating a man who has against his name- 14 wins in the red racing overalls if no championships- is something stranger than the Bermuda triangle mystery and something more ridiculous than some of the antics Romain Grosjean applies on the track.
It's clear that somewhere all F1 teams contest with an unexpressed sense of bias and favoritism.
Surely, on the present day, Charles is the force around which the team's energies are focused and invested; Ferrari's future and Vettel, a driver that 'could've done a hell lot' than he did for the stable. But by almost forgetting about the one man running in contention for points, knowing well that your blue-eyed boy has scored a DNF, just what are you actually achieving at the end of the day?
Vettel's contract, unless Ferrari have admittedly forgotten, still runs till the end of 2020. But until such time, can he be afforded some respect? Sadly though, his fans cannot control this one.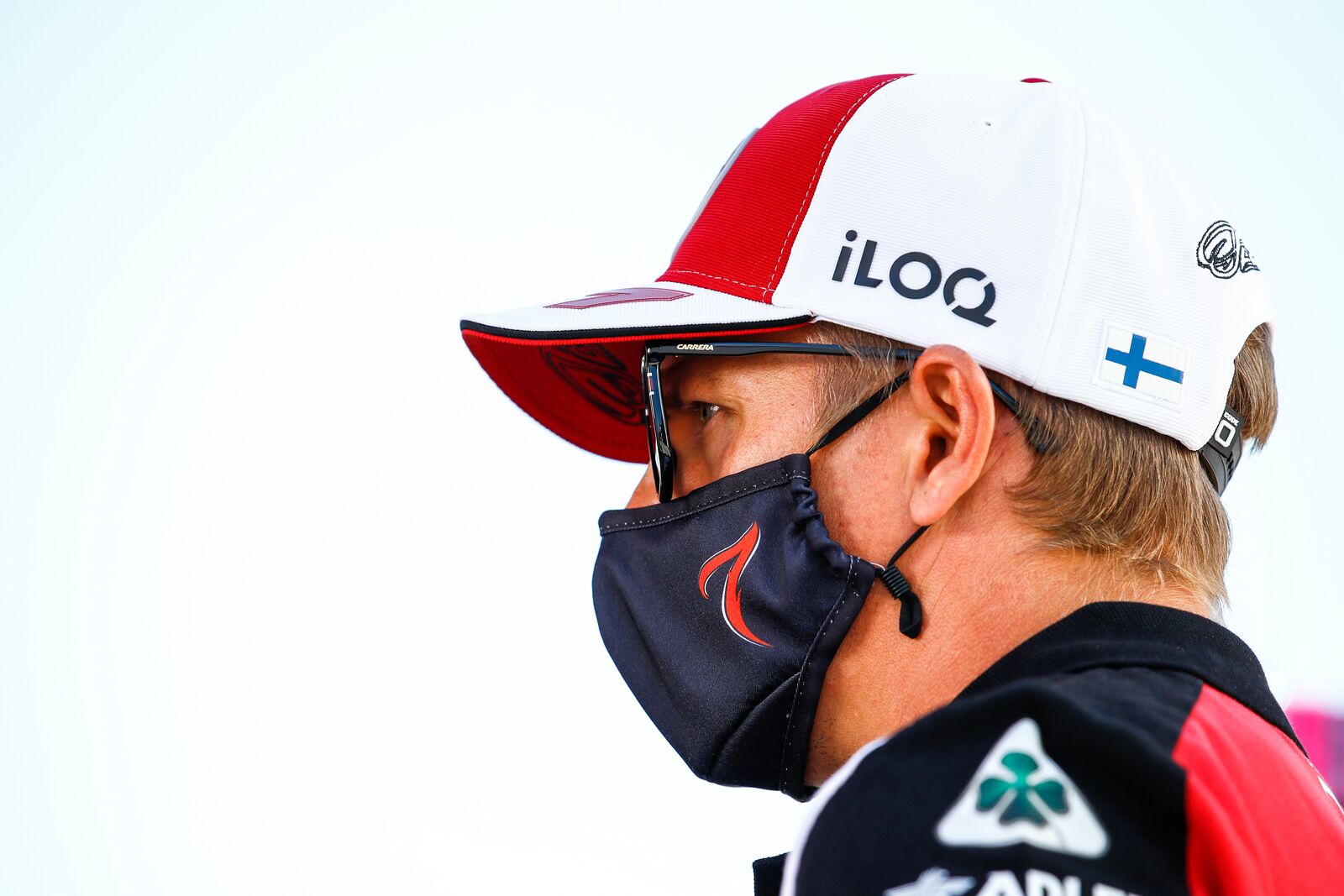 "Kimi, why do you think the move to Sauber would ...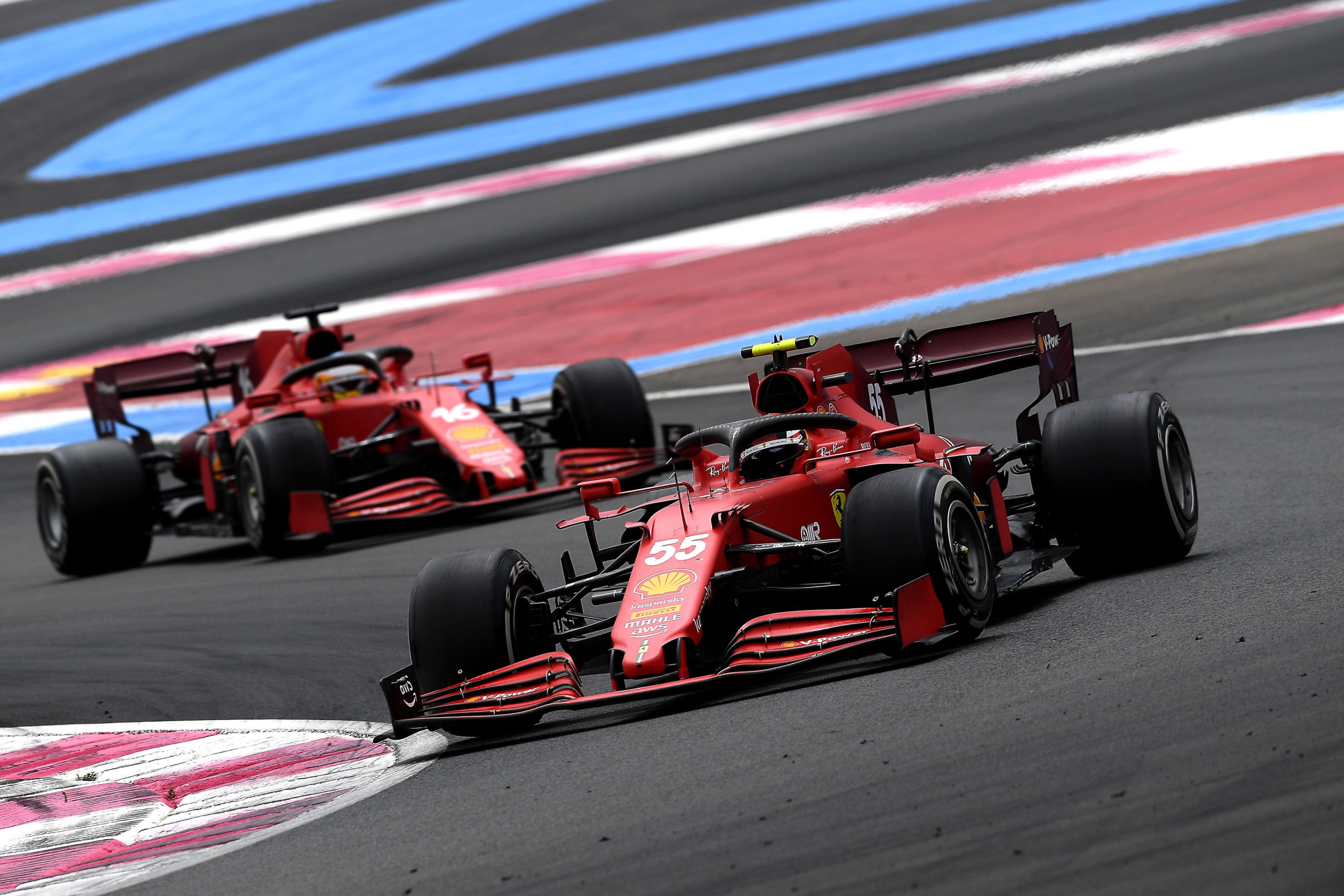 Charles Leclerc is currently sixth in the 2021 F1 Drivers ...