The top three from today's qualifying session, Carlos Sainz (Ferrari), Max Verstappen (Red Bull) and Charles Leclerc (Ferrari) gathered in Silverstone's press room after the session to share their thoughts on today's events.
Carlos Sainz
Carlos Sainz claimed his first pole position in his Formula 1 career at the 150th time of asking and the Spaniard isn't lacking confidence when it comes to converting it into his first F1 victory:
"Confidence is high, I'm feeling good in the car and I'm confident I can hold onto the lead [tomorrow]".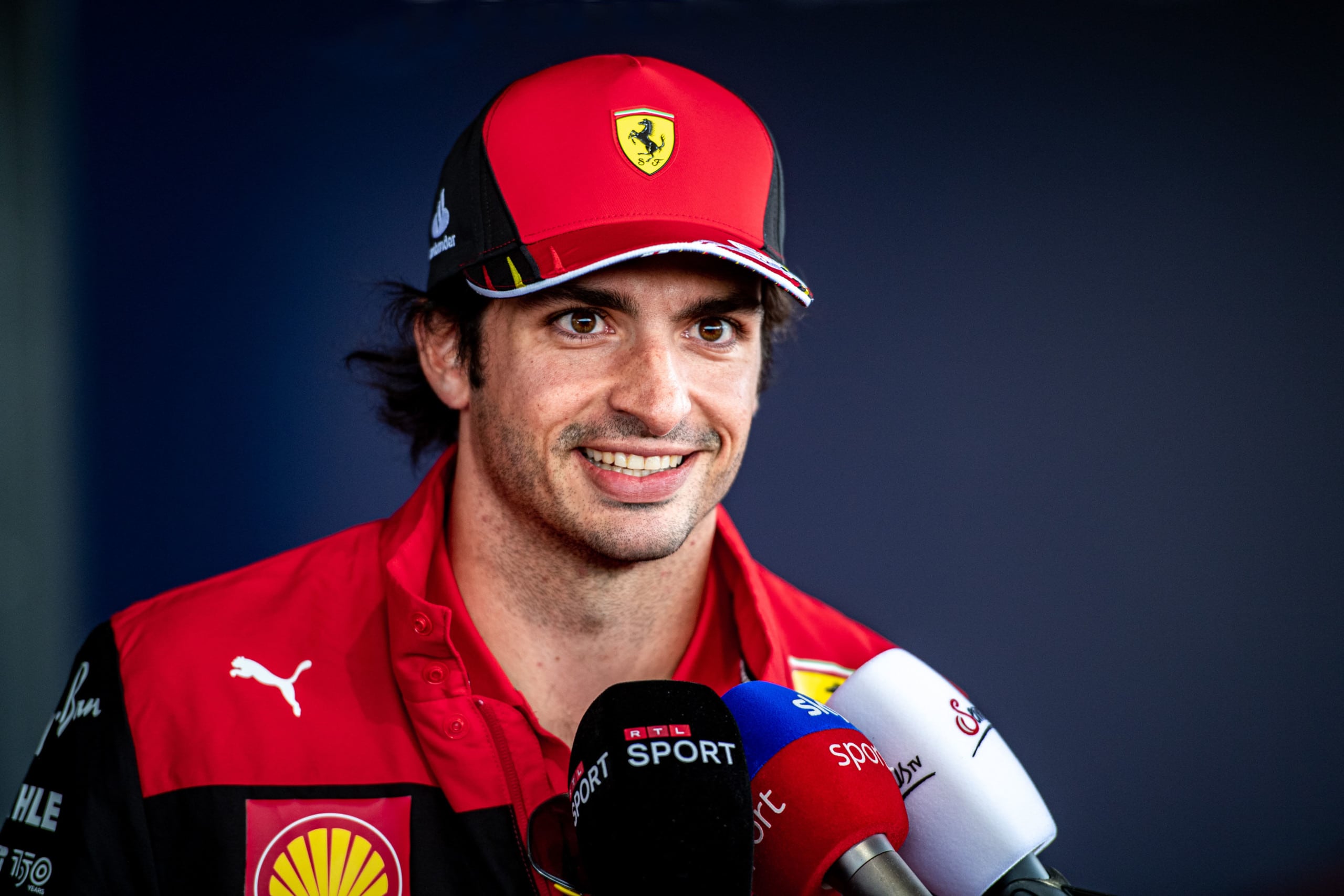 Sainz was understandably taken aback when his race engineer informed him of his P1 starting berth. Carlos stated his surprise was down to the chaotic rainy conditions:
"I had no idea where I was going to qualify. The conditions were so changeable, I didn't know where I would end up. I thought I should've carried more speed into some corners and I ran out of battery. I thought my lap wouldn't be enough, but it was all about putting a decent lap on the board and not necessarily doing the best lap."
Sainz also said that the challenge of qualifying in the wet in F1 is immense, even when compared to other racing series:
"A pole in the wet feels great. In Formula 1, we have 20 drivers and it's a lot more difficult to make the difference in the wet. In others series, it's easy to make the difference, but not in F1."
Max Verstappen
Verstappen has looked very quick all weekend, even topping the times earlier today in FP3. The Dutchman was sounding upbeat despite his P2 finish today, though:
"The car was nice in FP3, and it's so important that you find that balance. Tomorrow is a question mark because the track will be green, but we're hoping the car will be quick."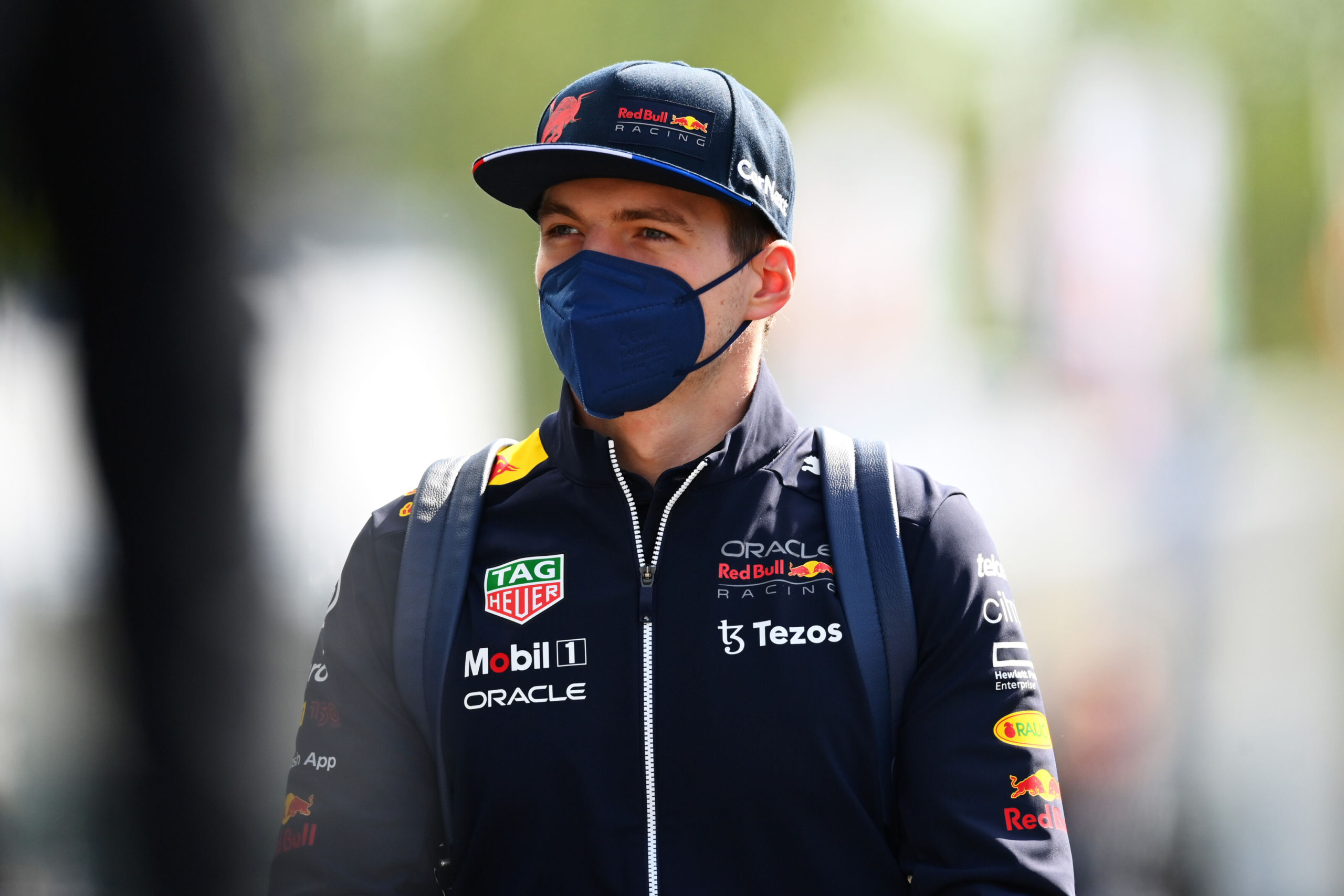 Max was also asked about the potential battle with his former Toro Rosso teammate Sainz. The pair have enjoyed a few battles so far this season, most notably in Canada two weeks ago.
"I'm really looking forward to it, we've been having good battles all year. It's a shame to miss a pole, but I like to go racing with the car on a Sunday."
The Red Bull man was also quizzed about his spin in Q3 today, but the championship leader laughed it off:
"I was warming the tyres, that's why I was doing the 360".
He was also questioned about a more serious subject. While being interviewed after qualifying, Verstappen was booed by sections of the Silverstone crowd. The reason for this isn't entirely clear, but his rivalry with Sir Lewis Hamilton is a likely source:
"It was disappointing. If they want to boo, let them, it doesn't change anything for me. It's a great track [Silverstone] and I always enjoy coming here. They have their own opinions, I don't care."
Charles Leclerc
Finally, we have Charles Leclerc, who had a decent day in qualifying. The Monegasque is more accustomed to claiming pole position in qualifying, but was remaining upbeat after a P3 finish:
"I felt good, but I made a mistake on the final lap on Q3. There was a lot of standing water in Turn 15, but apart from that, the car was quick today. Max was pretty quick, but I'm confident we can be as quick tomorrow because of the times in FP3."
The Ferrari is showing more pace than yesterday as well, according to Charles:
"I'm much happier this morning, compared to yesterday. I felt quite confident with the car."
Both Carlos and Charles were asked about the potential of team orders Ferrari tomorrow. With the potential prospect of Sainz leading Leclerc in a 1-2, it is possible the Scuderia will order their higher-placed driver ahead of his teammate. Charles brushed the question off, though:
"I'll be happy for Carlos to win the race tomorrow, but I want to win too. The most important thing is that we finish 1-2, whatever the order. If we can do some strategic maneuvers to help do that, we will."