The top three finishers for the British F2 Feature race gathered in the press room after the race to speak about the F2 Feature Race from earlier today. These were Logan Sargeant, Theo Pourchaire and Liam Lawson.
Logan Sargeant
Logan Sargeant put on an excellent display today to win comfortably on Sunday morning. Sargeant claimed his first win in the sport and it came at a circuit he's very successful at:
"After doing well here in F3 in 2020, I was very confident with the car Carlin give me this weekend. It's a big boost in confidene going forward."
At stages though, it looked as though his lead was under threat from the Frenchman behind him, but Logan kept his cool throughout:
"Theo [Pourchaire] got close but I just had to stay focused, I knew he would struggle in my dirty air."
The tyres were a big concern as usual around Silverstone, with some drivers really struggling to make the softer rubber work, even for a short stint at the start or end of the race:
"The softs at the start degraded quite quickly, the hards were a good tyre for the race, but we had to manage them towards the end."
The Chronicle's George Howson also asked Sargeant about the potential of seeing the American in Formula 1 at Williams next season:
"From my side, I haven't heard anything about it. It's been pretty much "just do your job in F2″ which is what I'm doing, just taking it race-by-race. It's a performance-based sport, so if I do my job well, there should be a seat there."
Theo Pourchaire
Poruchaire is sitting in second place in the championship and was helped by another solid podium finish today. He was asked if he could've made the top step of the podium:
"It wasn't possible to overtake Logan today. Silverstone is a great track for qualifying, but racing is difficult, it's hard to overtake here. I did my best and I think it's a good result."
Pourchaire's second place came about thanks in part to overtakes at the start of the race, including one over championship rival Felipe Drugovich:
"We knew the start today would be important, because it's very difficult to overtake here."
When asked if he could've tried stopping earlier or later to attempt an overtake on Sargeant, the Frenchman was confident that he did the right strategy:
"Not really, because the [soft] tyres were completely dead. I started to lose the rears and the front left. We will analyse everything after the race, and I'm happy with the weekend."
Liam Lawson
Liam Lawson's podium marked a return to form today, especially after a poor race yesterday:
"I haven't scored in a feature race since Bahrain, so this is a great result. I'm hoping we can continue this into the second half of the season."
Lawson attempted stopping earlier than the chasing pack, but this didn't work out thanks to the time it took to fire up his hard rubber:
"We went for an undercut, but it took a long time to get heat into the hard tyres. So, there was no time to make it work, but I feel like it was the best thing to do."
Lawson was also announced as the new test driver for both Red Bull and AlphaTauri, something he hopes will pave his way into Formula 1:
"It's a very cool announcement, I don't know what will happen with it but it's a great opportunity to be given. If I can perform well enough, the seat is there for me."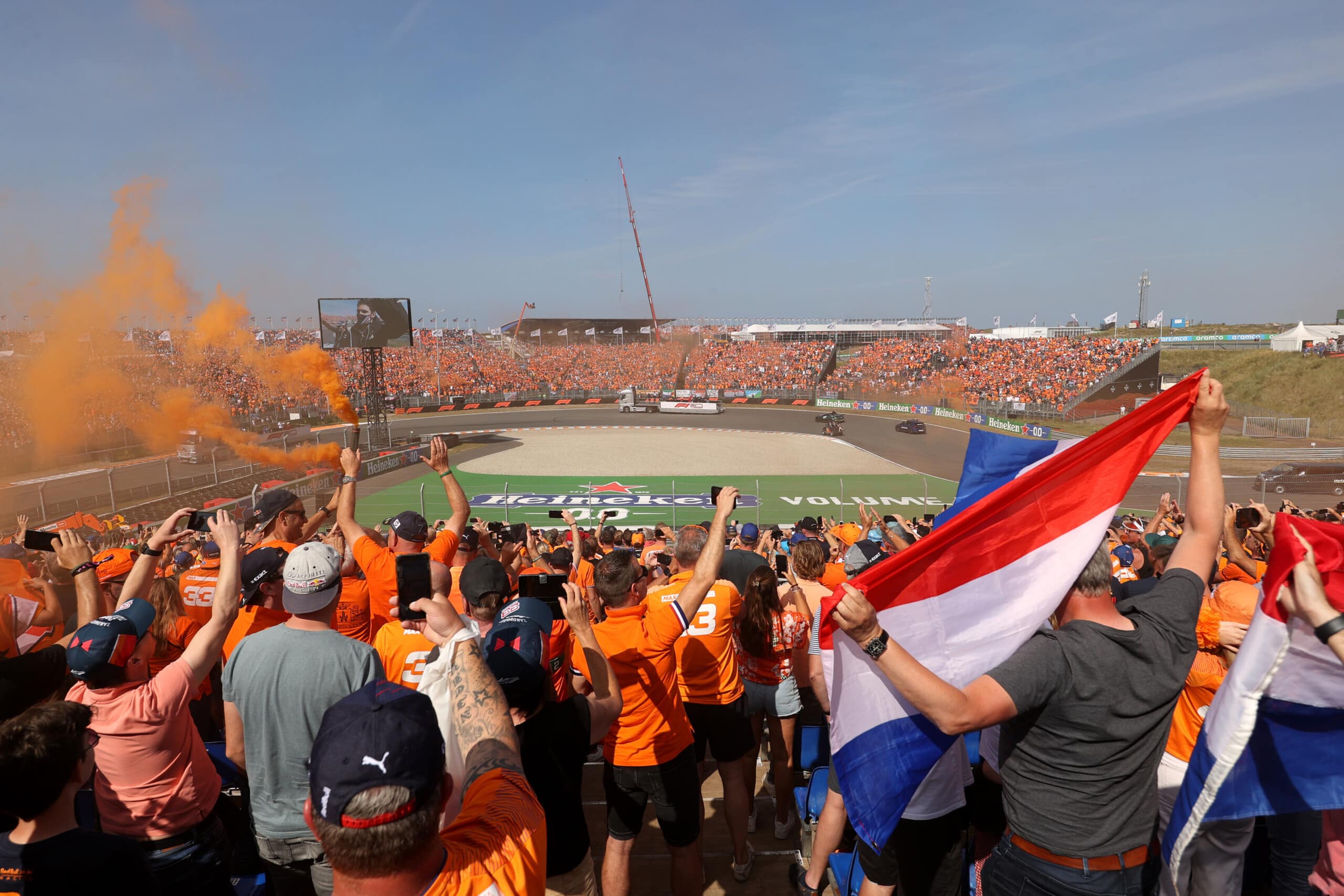 Formula 1 has today announced the Dutch Grand Prix will ...