Just how much horsepower does an F1 car have? If you're a fan of Formula 1 racing, you may be familiar with most of the technicalities of the sport. You probably also know that an F1 car is a very complex piece of machinery, with many components. But the most important asset an F1 car has is the engine. Paired with the aerodynamic aspects of a car, it is the engine that decides who takes home the win.
But how powerful are these engines, exactly? Keep reading to find out so the next time you watch a Formula 1 race, it may give you more thrill to know just how much horsepower these engines produce.
According to the SCA expert, with its power unit, the V6 turbocharged engine of a Formula 1 car can produce roughly 1050 horsepower. When this power is combined with the architecture and other characteristics of a Formula 1 car, you get a machine that can reach speeds around 400 km/h. The Guinness World Records determined the fastest land speed to be 397.483km/h made by Alan van der Merwe (South Africa) for BAR-Honda at Bonneville Salt Flats in Utah, USA, in July 20, 2006.
The Bonneville 400 project by Honda was a marketing exercise to determine if a Formula 1 car could be modified to hit 400 km/h. Alan van der Merwe, the team's development driver, drove the modified Honda RA106, and went on to become F1's Medical Car Driver in 2009. At Bonneville, der Merwe clocked a flying kilometre of 397.483 km/h and a flying mile of 397.370 km/h, according to the FIA. However, during trials in the Mojave Desert, the crew was able to achieve a top speed of 413.205 km/h.
How much horsepower do F1 cars have?
Formula 1 is dedicated to pushing the limits every season. This means teams are encouraged to promote improved aerodynamics, well-researched design and development, and sometimes, even enhanced engine specifications. However, we all know Formula 1 sets regulations to make the racing at ground level for each team. This means teams need to develop ways to push the limits within those limits.
The development that engines go through costs millions of dollars each year. The results can only be measured by looking at the engine's horsepower.
As mentioned above, the estimated horsepower of last season's engines is 1050 horsepower. The electrical unit stores some of that energy. The energy is stored in this module as the car produces power and speed. This is then employed throughout the race whenever the racers require a boost or additional power to slow down the car. It's not quite the same as DRS, but it's close.
Before we go any further, it's important to understand that an engine's horsepower does not equate to a car's raw performance. There are a lot of elements to consider…
How do F1 cars produce so much power?
Without being too technical, let's dive into the ways Formula 1 cars produce these astounding numbers.
Cars are a staple of our day-to-day life. Maybe you own and drive your own car or ride taxicabs every day on your way to work. If you look at a car's dashboard, you will see these gauges that show different things at the same time. It is one way to monitor a car while you're on the move.
One of these gauges is the tachometer. The RPM of your car engine is displayed on the tachometer. RPM stands for revolutions per minute, and it tells you how fast your engine is spinning. The RPM is usually represented by a single digit, such as 1, 2, 3, and so on. To determine the actual RPM, multiply this figure by 1000, for example, 1000, 2000, 3000, and so on. A tachometer is frequently displayed next to a car's speedometer.
F1 engines may spin at revs ranging from 15000 to 22000 RPM.
The more powerful these engines are, the faster they spin. An engine's torque and horsepower are directly influenced by its RPM. The high bore/stroke ratio of an F1 engine allows it to rev at such incredible velocities. Essentially, the vehicle has a larger bore and a shorter stroke.
Also, take note of this: A Formula 1 engine is quick because it can rev at considerably higher speeds than most engines.
The average car's maximum RPM is 6000. Even supercars adhere to this limit because it ensures long-term viability. As previously stated, F1 engines range from 15000 to 22000 RPM.
What is the highest horsepower F1 car?
It is not a secret that Formula 1 teams spend millions of dollars each year trying to be the best team out on the tracks but does this mean the highest horsepower comes from the modern era? Not necessarily.
Meet the Benetton B186. From 1983 to 1986, the B186, along with the Brabham BT52, BT55, Arrows A9, and other BMW-engined vehicles, were among the most formidable Grand Prix cars ever built. The B186, being the most aggressive of the BMW-engined vehicles at the time, could produce 1,350+ horsepower in qualifying and around 900 horsepower in race trim.
The B186 has quite a short yet colourful manufacturing history.
For the 1986 Formula One World Championship, the Benetton team designed and competed with the B186. It was the first vehicle built and raced by Benetton, which had purchased the Toleman team at the end of 1985 following years of supporting it and other teams such as Alfa Romeo and Tyrrell. Benetton had too little time to construct a race-ready car for the 1986 Formula One World Championship in March 1986. Despite this, three B186s were completed in time for the race, and four more chassis were completed throughout the season.
The design of the 1986 chassis was initially named Toleman TG186. Benetton then replaced the privateer Hart 415T engines, the units that had powered the Formula 1 chassis of Toleman since 1981, with an engine from BMW.
The BT186 was developed to be stronger in terms of structure than its predecessor to accommodate the 600bhp (447kW; 608 PS) increase in qualifying and about 200 bhp (149 kW; 203 PS) in race trim, as the turbocharged BMW engine clocked at 1,400 bhp (1044 kW; 1419 PS).
The season's highest top speed was set at 352 km/h (219 mph) at Monza by Gerhard Berger, while Teo Fabi came in second fastest, both racers driving B186s.
It is true that the B186s weren't competitive at first as the team struggled with the 'light switch' power delivery of the BMW engine. They also had a hard time due to the shortage of spare parts and the strain placed on the chassis by the enormous power of the BMW engine.  The team was also initially disadvantaged by its partnership with the tyre supplier Pirelli, when most of the front running teams were running Goodyears, as neither it nor fellow-Pirelli user Brabham had managed to complete many laps during pre-season testing; the Italian company mostly relying on data from the Ligier team.
However, by the time the championship was in mid-season, the B186s were already what they were meant to be.
Throughout the season, the B186 went through modifications that improved its aerodynamic features which included changes to the front and rear wings and altered underbody. There were also new suspension packages and revised setup concepts. The B186 also required fortified chassis to cope with the pressure of the BMW engine.
The development package reached completion with the addition of a new rear wing design during the Austrian Grand Prix.
The modifications drastically improved the performance of the B186 which made it the fastest car on the track with Teo Fabi and Gerhard Berger as drivers.
As a result of the mentioned improvements, the car's performance increased all through the season, particularly in the second half. It also got more consistent, yet with nineteen retirements from 32 starts. Due to the abrasive surface of the Autódromo Hermanos Rodrguez, the Pirelli tyres' competitiveness improved too, and their comparative sturdiness especially in comparison to the Goodyears often performed to the B186's advantage, as evidenced by Berger's victory in the 1986 Mexican Grand Prix, where most of the leading candidates (with the exception of Prost's McLaren, which finished second) made at least two pit stops for tyres.
Berger's B186 was speed stuck at a season-best 351.22 km/h (218.23 mph) during the 2nd Qualifying session at Monza, while Fabi was second at 349.85 km/h (217.38 mph). Berger's speed trap would be the second quickest in Formula One during the original turbo period (1977-1988), trailing only Nelson Piquet's actively suspended Williams-Honda, which set a qualifying speed of 352.135 km/h (218.807 mph) at Monza for the 1987 race.
Despite the fact that the more reliable Ligier team gained more points with their turbocharged Renault V6 engines, Benetton comfortably outscored fellow BMW users Brabham and Arrows in 1986 and was generally the fastest team utilizing Pirelli rubber. This came as a shock to BMW and Pirelli, who had both anticipated Gordon Murray's unconventional, low-line Brabham BT55 to be their quickest client. For the 1987 season, the B186 was replaced by the Ford turbocharged B187.
What is the most powerful F1 engine ever?
In 1986, BMW introduced the world's most powerful engine. The BMW M12/13/1 was an absolute beast. Three teams made use of the engine:  Benetton, Arrows, and Brabham. It clocked in at 1100 horsepower.
Does this imply that F1 vehicles used to be faster in the past? No. A powerful engine does not guarantee that a car will perform well on a racetrack. Take the fastest time ever set on a Formula One track. This was done by Bottas in 2016. F1 vehicles were already employing the 1.6L V6 engine at the time.
How fast does an F1 car go from 0 to 60?
F1 cars go from zero to sixty in about 2.6 seconds. This may appear slow given their maximum speed, but they can't unleash full power from a standstill because a lot of their speed comes from aerodynamics (which works better the faster the car is travelling).
Many things can influence this, including the tire compound utilized and the chassis design. We must also examine the driver's skills.
F1 engines are, in a nutshell, high-speed monsters. They cost many resources to create, but they also require a great deal of energy to develop. On the track, the team with the greatest resources is frequently the fastest.
Valtteri Bottas holds the record for the fastest time in an F1 race, clocking in at 372.5km/h (231.4mph) at the 2016 Mexican Grand Prix. While F1 cars are fast, they aren't the fastest single-seaters; that honour belongs to IndyCar. While F1 vehicles are slower in a straight line, their focus on downforce and turning speeds means they are faster over the course of a lap.
The Circuit of the Americas hosts both F1 and IndyCar races, with the IndyCar pole time of 1m46.018s and an average speed of 186.349km/h in its inaugural appearance in 2019. Meanwhile, Valtteri Bottas' pole time in 2019 was 1m32.029s, averaging 206.374km/h.
While the fastest speed set during a race is 372.5km/h (231.4mph), the fastest speed set with an F1 car is substantially greater. Honda holds the record, having taken their RA106 to the Bonneville Salt Flats in the United States, a venue known for high-speed runs, to attempt to surpass 400 km/h. They proved unsuccessful, but they did set a new record for the fastest F1 car with a top speed of 397.36 km/h (246.9 mph).
F1 racing is always a race in need of speed and fury. In addition to feeling the excitement brought by the race, the racers also fight for medals that symbolize honor. The advantage of custom race medals is that you can customize the name, logo, and game time on the medal. Medals are indispensable for the organizers. In addition to encouraging the winners, they are also a way of publicity and commemoration. For the contestants, every competition medal has witnessed dedication and sweat on the field. If you want to know more about medals, you can come to GS-JJ to have a look.
Are old F1 cars faster?
Stagnant is not a word you would use to describe Formula 1. As technology advances, so does the motorsport world. Are you curious about the old cars of the colourful world of Formula 1? In this section, we dive in and find out more about the monsters that dominated the race tracks.
F1 cars today are expected to be twice as quick as those of the past. Old F1 cars, on the other hand, were quite swift too. F1 cars of the 1950s and 1960s could sprint from zero to 100 kilometres per hour in around four seconds, with a top speed of 290 kilometres per hour.
F1 vehicles used to be quite simple aerodynamically, having tubular designs. They had front-mounted engines, 1.5-liter supercharged units, or a 4.5-litre naturally aspirated engine, and narrow-tread tires. By 1955, they had begun to shift the engines to the back of the car in order to boost speed and reduce weight.
Cars got lighter, sleeker, and faster as the years passed, and various aerodynamic designs such as wings were adopted in the 1960s and 1970s. In the late 1970s, side skirts and an underbody design were added to the car to help it obtain the grip it required to zoom around turns and sprint down the tracks.
The carbon fibre chassis was developed in 1981, and electronic driving aids were developed in the 1980s to help drivers better control their vehicles. Semi-automatic transmissions and traction controls were also introduced in the 1990s.
Formula 1 focuses on making cars lighter to further improve aerodynamics and therefore increase performance so it is only obvious that today's cars are much faster than the old ones.
Are today's F1 cars easier to drive than older F1 cars?
Driving has surely evolved as a result of numerous developments and improvements in automobiles. F1 cars today bear no resemblance to those of 30 or 50 years ago, but does this imply that they really are easier to drive?
Today's cars are more stable on the track and easier to corner, and they have power steering, making them more pleasant to drive. Older cars, on the other hand, were more physically demanding to drive because they were more difficult to turn with and the racers had to struggle with the car and keep it on the track, not to mention the fact that there were no paddle shifters, so they had to shift gears manually all the time.
Something to remember is that with today's cars, drivers can adjust and control many settings, which is why modern steering wheels have several buttons. This is a mental strain that did not exist previously because drivers must think about all of these configurations in addition to driving.
A driver with experience in both old and new F1 cars, Valtteri Bottas, summed it up this way:
"They are very different. Some things are more difficult in the 1982 car: changing gear, using the clutch, getting everything perfect while braking – the cars aren't at the level we're at now. But the multitasking that we have to do now, maximizing everything with the tools we have, to go further, find more performance, extract the last fraction of lap time… No, I don't agree that it was more difficult to drive a quick lap time in the past. It's at least as difficult now to squeeze out the last hundredth. It's not so simple!"
Who supplies the current F1 engine?
Mercedes, Ferrari, Renault, and Honda (transitioning to Red Bull Powertrains) are the four engine manufacturers currently supplying power units to F1 teams for the 2022 F1 season.
Mercedes engines are used by Aston Martin and McLaren, Ferrari engines are used by Haas and Alfa Romeo, and Honda engines are used by Red Bull and AlphaTauri.
However, by 2026, all of that may change, since F1 has already laid out the structure for the next engine regulations.
Some are hoping that the new engine restrictions would encourage Audi, Porsche, and others to join the sport, while Aston Martin's new team boss Mike Krack has indicated that Aston Martin will be keeping a close eye on things.
In 2026, F1's engines will become much more sustainable, with a focus on lowering costs for teams who produce them.
The 1.6-litre V6 engine, which was first debuted in 2014, will be retained, but the electrical power will be increased to 350kW.
The complex MHU-H will also be removed from the power unit, potentially making F1 a more tempting showground for possible new entrants like as Audi and Porsche to run their own engines and cars.
There will also be a cost cap on power units, which will likely have the same effect.
How much do F1 engines cost?
Manufacturing engines for Formula 1 costs a lot of money – around $11 million USD when development is factored in.
Consider Renault, a partially state-owned French automaker that competes in Formula One. They haven't been title contenders for several years. However, one of their opposing teams hired them to construct an engine.
They weren't using their own assets when they built Red Bull an engine. Instead, they used Red Bull's money to create a new engine, and as a result, they were able to build a better machine for their competitor than they can ever for themselves simply due to the expense.
Renault lost their contract to develop engines for Red Bull, and the contract was given to Honda, which has produced some of the best engines in F1 history.
How Much Horsepower Does An F1 Car Have? – Final Thoughts
Formula 1 is dedicated to innovation and technology. This is why each year, we see cars that are a little bit different from the last, you just have to know where to look.
While the current units are here to stay until 2025, we are in for another ride as we await what Formula 1 has in store for the teams and fans of the sport.
We hope we answered your questions and provided some insights and a sneak peek into the world of racing that we all love. Knowing these things, it should set an expectation on how fast a Formula 1 car is.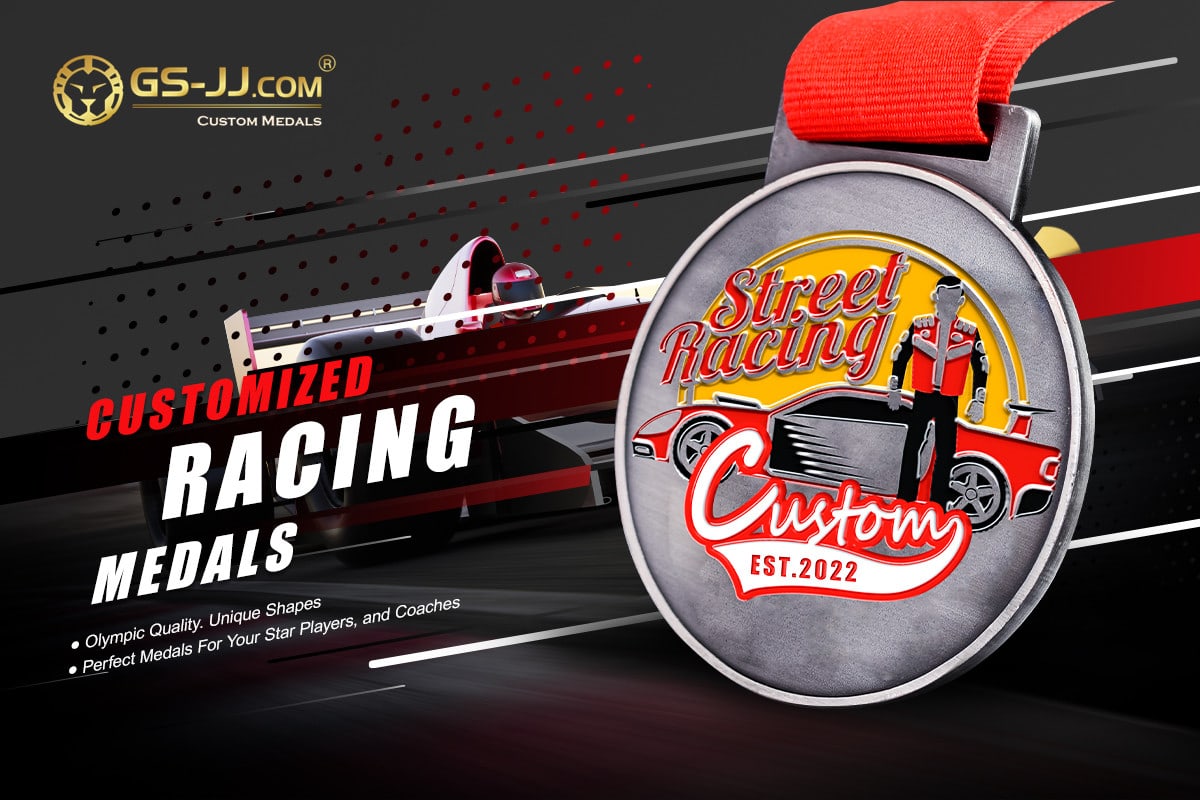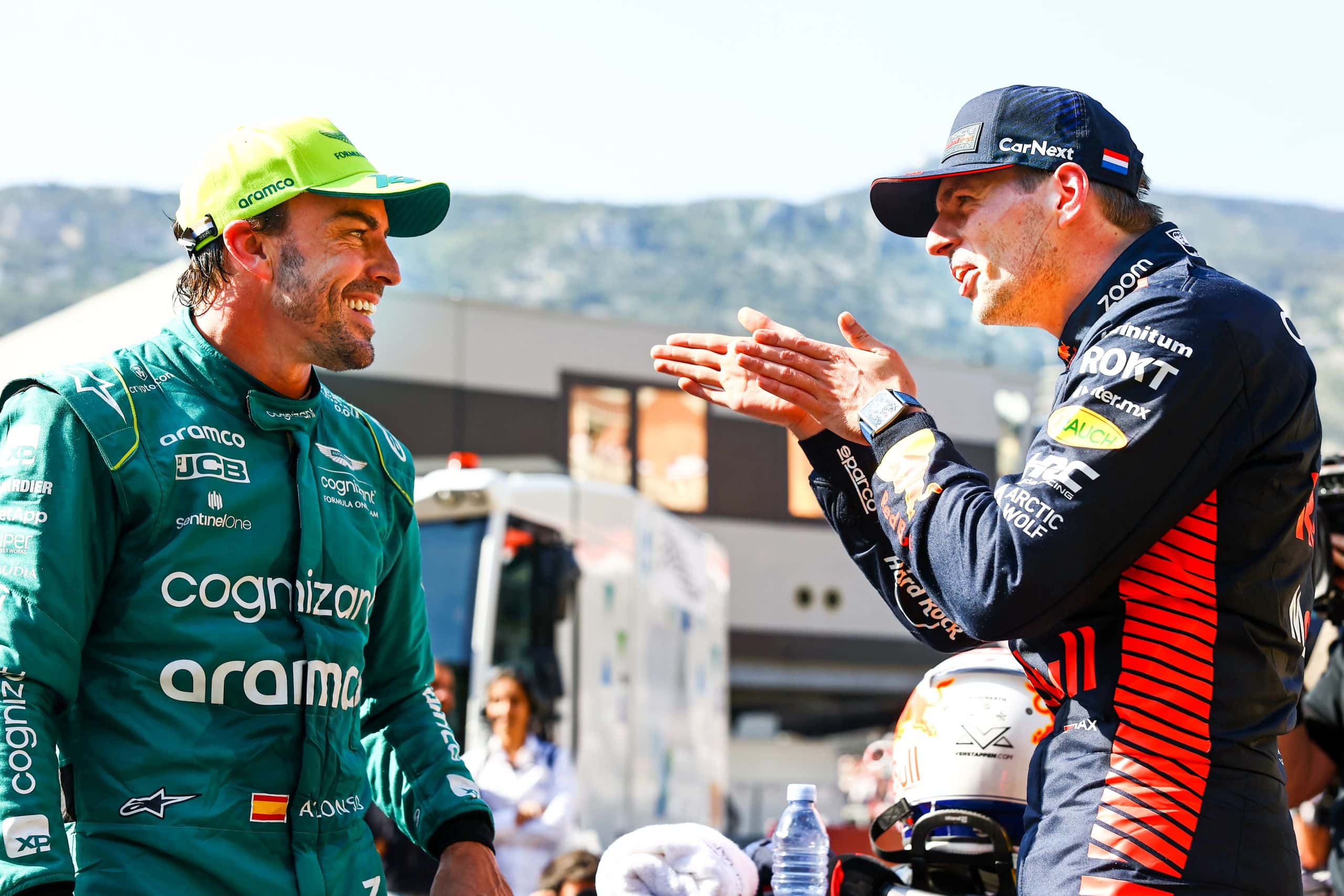 Max Verstappen has snatched a last-gasp pole position at the ...