Are you passionate about speed and risks? Have you always been excited about F1 cars? No matter if you are a hard-core Formula One fan or just a random freshman at college who is currently concerned about finding effective ways how to create a perfect kitchen in a dorm, you should not miss an opportunity to watch the next F1 race that will have you on the edge of your seat.
Speed, drama, and risk are the core elements of the F1, making it a spectacular and impressive show. A nice collection of modern cars that hit up to 300 km/h will not leave you disappointed. It can feel impossible to imagine how fast the racing cars can be, especially the ones that clock over 370 km/h.
Looking back through the history of F1, you will find an unlimited number of interesting facts about the most promising drivers and their cars, plus other data that will spark your interest.
Are you excited to see the next race and cheer for the best car? It is time to decide which one is worth your attention. At this point, it is critical to mention that not only speed but also flexibility are the factors that predetermine the success of F1 cars. While some cars are excellent for power tracks, others are perfect for the corners. Keep reading to learn about the fastest and the most appreciated F1 cars and their specifications.
Red Bull RB13
From the variety of fast and flexible racing cars, Red Bull RB13 is the fastest. It was created to gain the title of the fastest and the most impressive F1 item that would beat its competitors and predecessors. A powerful engine, strong chassis, and a range of other features contribute to its excellent functioning. The car is characterized by a maximum RPM of 15.000 and a 6-cylinder engine that helps to boost up the speed within seconds.
Ferrari SF70H
Ferrari SF70H is the second fastest F1 car. Its driver, the world champion Sebastian Vettel won the Australian Grand Prix in 2017 driving this car. Unlike other cars, Ferrari SF70H uses its own power engine. Unique Ferrari 062, combined with wide tires, wide front, and rear wings, help it stand out from the crowd of its competitors and be appreciated as a fast, quick, reliable, and stylish car.
Lotus E23
Lotus E23 first showed up in 2015 and has kept its position in the list of the fastest F1 cars since then. Some technical features and design elements of the previous Lotus E22 model were modified and updated to make E23 perform even better. Currently, the car features a powerful Mercedes engine, carbon fiber plate clutches, Petronas lubricants, and fuels that make it a top-tier racing car.
Sauber C36
Sauber C36 is a unique F1 car that is characterized by a Ferrari engine and a range of technical items that help it appear in the list of the fastest racing cars. Comparing to the previous Sauber model, C36 is not only bigger but much more powerful. Wider tires and wings enhance its performance, making it keep its position in the overall rating of F1 cars.
Mercedes AMG W08 EQ Power+
If you have ever watched an F1 race, you should have noticed exclusive designs of Mercedes AMG cars. The W08 EQ Power+ has not become an exception. However, apart from the impressive appearance, it features quality chassis, a powerful engine, and numerous other options that help it keep its position in the list of the leading F1 cars.
Manor MRT05
Finally, the Manor team switched from Ferrari to Mercedes power, which contributed to a better performance of the racing car. Additionally, it is inevitable to highlight critical rear suspension, gearbox, brakes, and wheel changes that make the car get into the list of the fastest F1 representatives.
McLaren MCL32
It is surely one of the most known Formula One cars that have always been appreciated for its unique performance. A lot of changes and upgrades have taken place in the car, so currently, you can watch the tremendous success of the fast MCL32 car equipped with excellent power unit control, sensors, chassis control, and telemetry.
Williams FW40
Wide bodywork, impressive front and rear wings, fat tires, and high flexibility are the core peculiarities of Williams FW40. Additionally, a solid engine and a range of other features contribute to the dependability and speed of the car.
Toro Rosso STR12
The racing car was designed by Scuderia Toro Rosso and first appeared on the track in 2017. The STR12 model is characterized by a powerful Renault engine, high-quality Pirelli tires, and exclusive monocoque structure chassis, which made it highly appreciated in the world of formula one.
Force India VJM10
Force India VJM10 is the last but not the least impressive car in the list of the fastest F1 participants. It is an authentic combination of speed and style that still shows quite high performance. The car first appeared on the racing track in 2017 and has made its way to the list of top 10 fastest and most impressive F1 cars.
What Is The Fastest F1 Car Of All-Time?
The title of 'Fastest F1 car of all-time' belongs to B.A.R Honda who in 2006 took their car to the Bonneville Salt Flats in Utah.
The car was recorded at 415 km/h (258 mph) with the team saying it was in a race-legal spec, fully meeting FIA race regulations.
"Like most offbeat projects, this one began with a throwaway remark: what is the optimum maximum speed for a F1 car? No one really knew because for us, top speed very much depends on many different technical variables. But we were intrigued to find out. So we decided that in a year that has provided the team with so many challenges, we would find out for ourselves," commented B.A.R Honda Chief Executive Officer Nick Fry.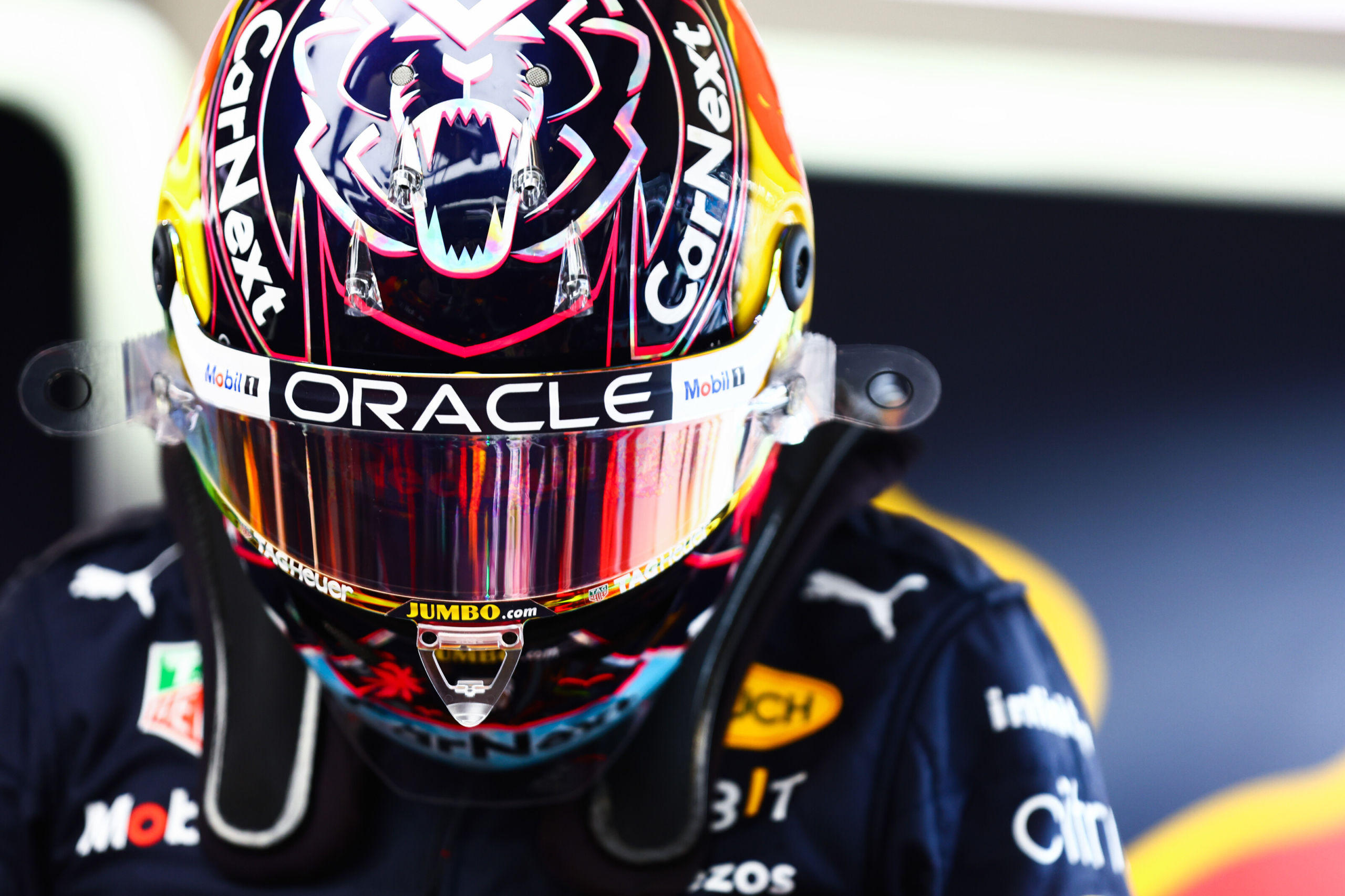 After gaining a huge amount of momentum with a dominant ...