Carlos Sainz jr. may surely have seemed a very relieved man at the conclusion of the 2022 Bahrain GP qualifying round, but in reality he was anything but. This is when he helped Ferrari secure a 1-3 at Sakhir, with Max Verstappen bisecting the two F1-75s on a tense Saturday evening grind.
When asked- and repeatedly so- as to what according to him was the definition of the near-perfect lap around the electrifying night track, Carlos Sainz replied, "that extra tenth of a second." That's what he was searching for. That's what he was struggling for, unlike Leclerc. And even as there should've been joy beyond sounding consolatary in that two of the dashing Scuderias were starting in the front and second row of the contest, Carlos Sainz seemed a bit dazed about how his race pace would be the following Sunday.
He'd eventually find out how his race pace would come to assist him as Ferrari secured a smashing 1 and 2 with Mercedes' Lewis Hamilton grabbing a valiant and luck-assisted third. But even in the aftermath of the 57-lap contest, Carlos Sainz Jr. was all but relaxed.
Contentment isn't always the greatest ally of those who wish to move constantly forwards without sitting on the laurels gathered. For they are never quite satisfied.
The same could be said about Charles Leclerc too from 2021. And it seems, unless one's very much mistaken, that this is the tale of Carlos Sainz Jr. for this year.
For where it stands at the moment then the famous Spanish driver is keen to give it absolutely everything possible to close the gap to his good friend and teammate, Leclerc.
Carlos Sainz is a Charles Wingman theory debunked
Most theories that suggested Sainz would become the Wingman of Leclerc at the beginning of formation of the pair at the Scuderia and still very much persist with their belief should know that theirs is a theory that's completely unfounded.
That's not only indicated by the difference between the two drivers at the end of the season, despite it being ever so scant; Sainz bettering Leclerc by five and a half points.
What exists at the legendary Italian stable is a healthy intra-team competition, not a bitter rivalry. What we saw in 2020 was Leclerc out in the front where it came to Saturday's qualifying pace with Carlos managing to nudge off the threat imposed by the Monegasque with excellent race pace (and management) on most Sundays.
What we are sensing, since it's been all but one race so far, is the keenness from both drivers to come hard at each other, perhaps in a healthy bid to keep pushing their iconic team to a place of absolute ascendency. It's a space Ferrari have been as distant from in 2019 and 2020 as was Tom Hanks's noted character Chuck Noland from normalcy in the movie Castaway.
What Carlos Sainz is currently focusing on
Interestingly, in the immediate aftermath of the 2022 Bahrain GP, Sainz has maintained that he, along with his Ferrari engineers, is working hard to figure out a way to close down the gap to Leclerc.
What helps him, for starters, is the fact that the legendary marquee has shaped a reliable car, perhaps one that is expected to do even better than its 2021 predecessor, one that allowed Leclerc to complete 20 of the 22 Grands Prix held last season.
What Carlos Sainz is keen to explore is a slew of ideas that will aid car #55 with a better set up and here's what he shared ahead of the big quali day on Saturday:
"I was right there in the fight for pole in qualifying [in Bahrain] and this was a good news for me, because for the lack of feeling that I have with this car, and the lack of understanding that I feel I have, it was good news to still be able to put a couple of very strong laps in qualify that nearly gave me pole. I've done my analysis in these three days with my guys and we have a couple of very interesting theories. So we have a couple of very interesting things to try here. I don't think it's going to be a matter of one race, but a bit like it was last year, little by little, chip away at it and get there. We also need more samples. If, with the Bahrain car, I managed to be second, when I have the car to my liking, I am convinced that good times will come."
What seems to be a fair assessment unless one's overanalyzing stuff is that the sort of feel Carlos Sainz got of the 2021 Ferrari in the second half of the last season is exactly what he hopes to get as early as possible in 2022 should he truly desire making a match out of his battle with Charles Leclerc. And for that he will have to focus on more technical stuff like how to get the maximum out of a corner and how to get the car into a zone of his liking. What's certain is that he will continue to push at Jeddah, the track now amended somewhat, even if the force rests with the man who redeemed himself at Bahrain.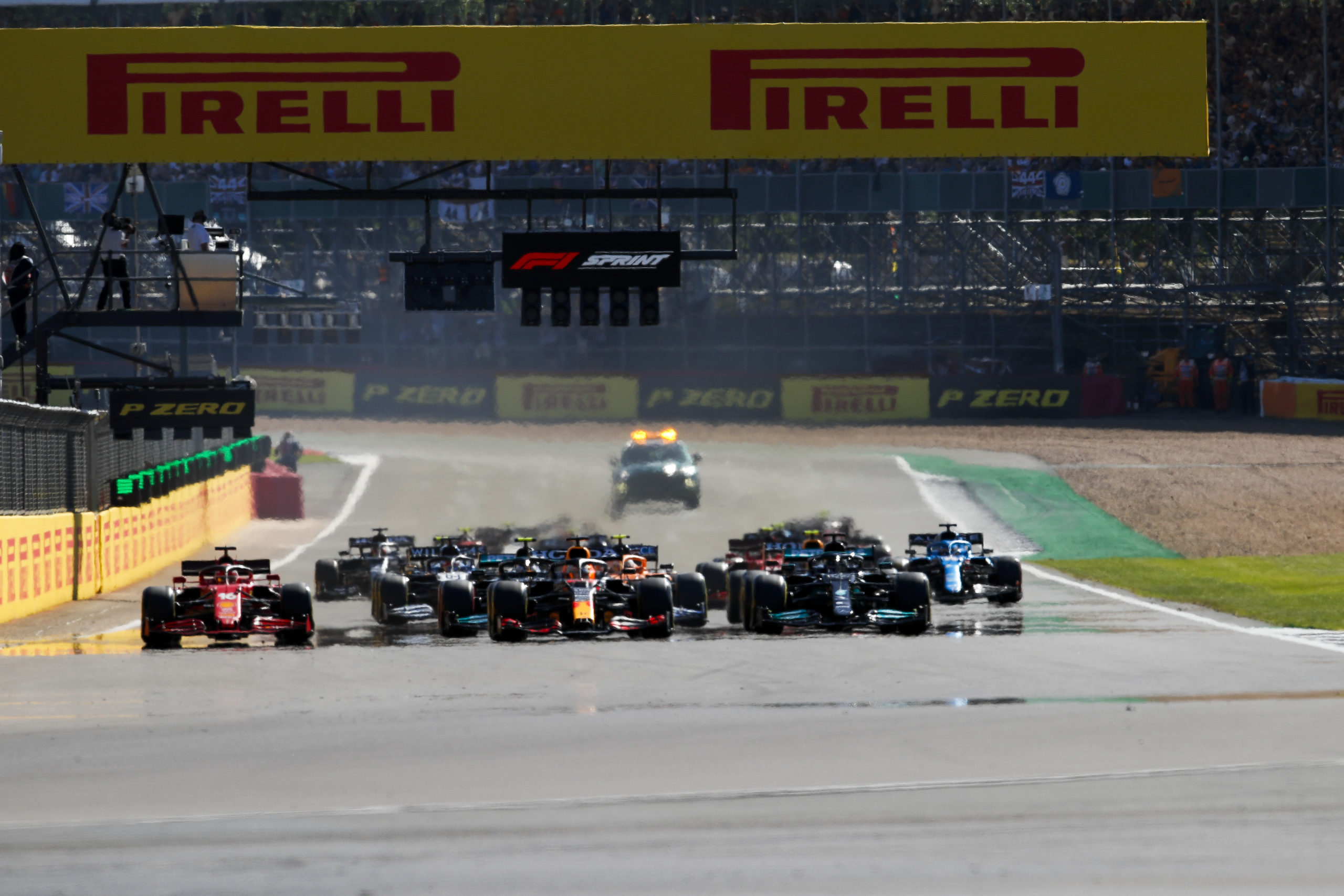 Formula 1 returns to the venue of the first ever ...