It was a productive first day of pre-season testing in Bahrain. The Team completed an extensive programme, focusing on learning, correlation, and data gathering with the W14.
George Russell drove in the morning, initially running with aero rakes before switching to set-up work halfway through the session. He logged 69 laps of running and posted a best time of 1m34.174s on the C3 tyre.
Lewis Hamilton took over for the second half of the day, completing 83 laps and finishing with a fastest time of a 1m33.508s also on the C3 tyre. Following baseline running to begin the session, the focus switched to long runs and a tyre compound sweep as the sun set.
On first impressions, the W14 appears to have overcome the porpoising issues that plagued the W13, and compromised the entire 2022 campaign for Mercedes.
Toto Wolff
'There's no bouncing, which is good news, apart from that big bump at the end of the straight. A good starting point. We are getting a lot of data which is important to correlate after last year and try different things.
'[Last year] knew we were in trouble because the car was bouncing around and we really weren't able to drive it correctly. [Today] is very different.
'We have a very solid base now to work from and try to optimise the car, which we haven't done yet, it's really just padding out, are there any areas that a could be real performance hinderance like last year with the bouncing. Now we've just got to work through the programme.'
Andrew Shovlin, Trackside Engineering Director
'We've had a solid start to testing. The car has run faultlessly from start to finish and that has allowed us to complete an ambitious programme for day one. It always takes a few days to understand a new car, but we've got a reasonable handle on where we want to improve the balance. It was encouraging that it's a much calmer, more stable platform to work with than the W13.
'The performance picture is always blurred after the first day so it's impossible to say where we stand, but we've already identified several key areas where we can find some performance. We'll work on the assumption that we're playing catch up and need to pull out all the stops to find performance ahead of the first race here in one week's time. The next two days are going to be just as packed as today as we're squeezing every bit of learning we can into the programme. Hopefully the car continues to run like clockwork, and we can make the most of the remaining track time.'
George Russell
'It was great to be back out in the car and get a first real experience of the W14. It is still too early to say where our performance levels are relative to the competition, but we had a clean day and learned a lot. There are plenty of positives to take away and we can focus on maximising the potential of the car in the coming days.'
Lewis Hamilton
'It's good to be back in the car here in Bahrain. It was a nice, cool afternoon weather-wise, though windy. We got through our programme and have gathered lots of data. We also had good reliability which contributed to our strong mileage total; that is down to the amazing work done back at Brackley and Brixworth. We've got to keep pushing, focus on ourselves, and stay focused. It's difficult to know where we are in the order, but we'll get a better feeling in the days to come.'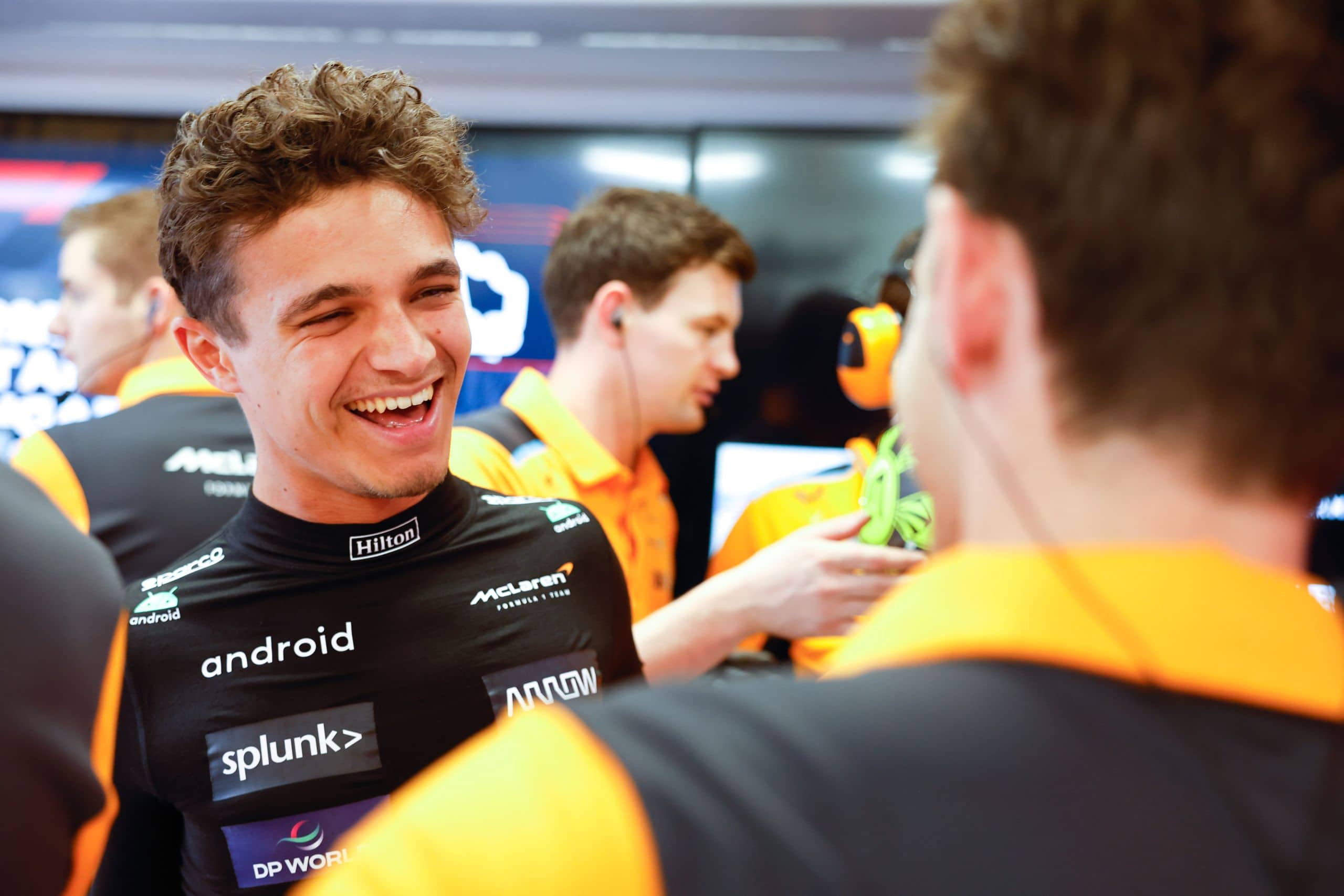 In the most recent times, Zak Brown, the top boss ...