Lewis Hamilton has moved a step closer to Michael Schumacher's win record by taking victory at an astonishing 2020 Tuscan Grand Prix, making it 90 wins in his Formula 1 career to date.
After being passed at the start by teammate Valtteri Bottas, Hamilton made amends on the second start after a red flag period, and went on to stamp his authority on the race.
One Victory Away From Michael Schumacher's Win Record
If he takes victory at Sochi in two weeks time, Lewis Hamilton will match Michael Schumcher's win record, something that was merely a dream when he joined the ranks of Formula 1.
'It just doesn't seem real.
'Obviously it's ultimately a privilege to be in a position and have such a great team and a car to be able to deliver weekend in, weekend out but I just feel forever grateful to the people that continue to work hard.
'I'm just a link in the chain but getting the wins is not easy when you have a great driver in Valtteri pushing you the limit, weekend in, weekend out.
'But I never thought that I would be here, that's for sure.'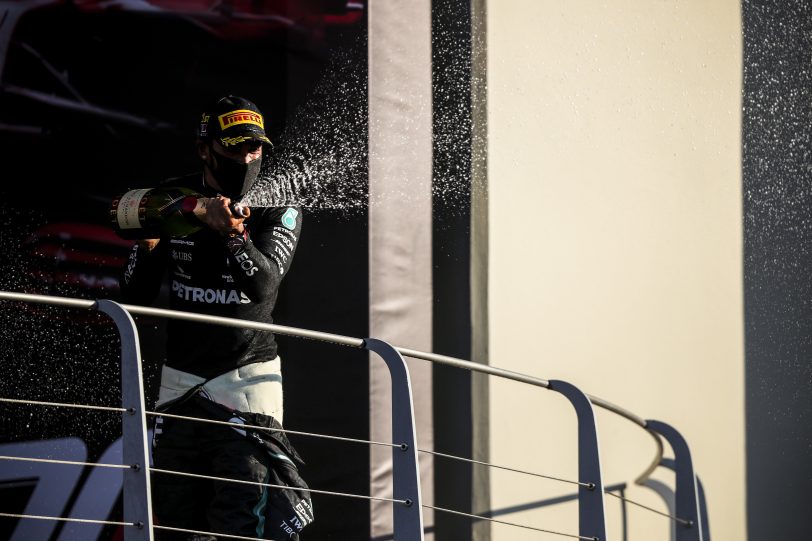 Restarts Raise Safety Questions
With safety cars, red flags, and restarts seen on back to back race weekends, and a crash at the restart in Tuscany, the restart procedure has been called into question, something Hamilton and Mercedes are keen to see discussed.
'Firstly, it's absolutely not Valtteri's fault at all. It's the decision-makers.
'I don't know who. They're obviously trying to make it more exciting but ultimately today you've seen they've put people at risk. So, perhaps they need to rethink that.
'They have been moving switching off the Safety Car lights later and later and later and we're out there fighting for a position. Especially when you earn a position like Valtteri earned the position of being in the lead and then obviously they are trying to make it more exciting – but today was a little bit over the limit perhaps. But he did exactly what anyone would do.
'I need to think about and I don't want to overstep the mark so I know the fans were excited with the last race, with the restart and everything so it seemed if there's a piece of paper on the track they're going to put the red flag out and do a restart and I can understand why and that is exciting.
'Ultimately, these races can get boring when everyone streams out and there are such big gaps between everyone and so this does bring it back it in. They do it in NASCAR, the put out the yellow flag all the time and safety cars, whatever, all the time to keep the race exciting, but they definitely need to take into account the safety aspect because today wasn't particularly safe with the restart. I could almost see that coming. I'm sure they will learn from it and we will move together, the sport together.'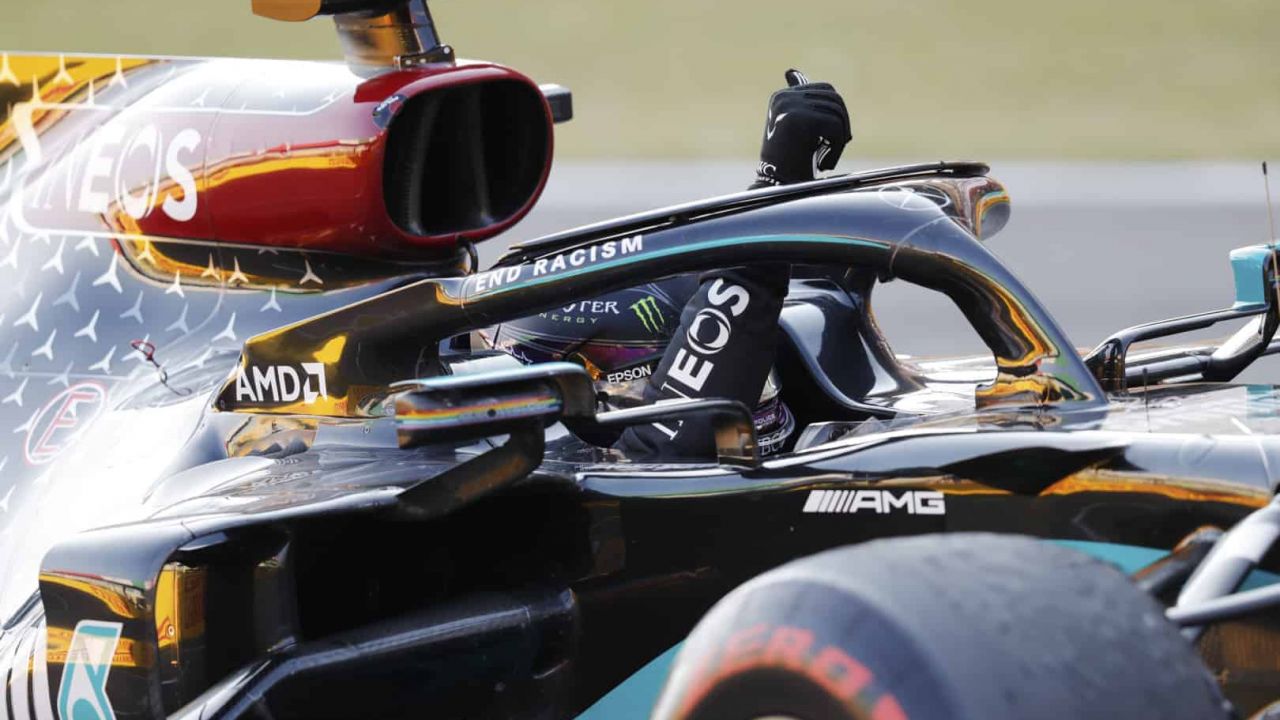 Hamilton Enjoyed Racing At Mugello
With the disruptions to the 2020 Formula 1 calendar. and new races added to compensate for cancellations, Hamilton was enthusiastic in his praise for racing at Mugello.
'Well, it's all a bit of a daze. It was like three races in one day. Just incredibly tough today. I think obviously with a difficult start. This track is phenomenal. The heat. Keeping Valtteri behind me, who's been quick all weekend was not easy, and obviously I was behind him at the beginning.
'All those restarts and the total focus needed during that time. It was really, really hard.
'Such a rollercoaster ride, emotionally and physically. All these guys have done an amazing job. Valtteri was so quick all weekend so keeping him behind in the starts and stops we had, I wouldn't say it was easy to stay in the zone.
But really, really grateful to the team for running up and down the pit lane, I think we had the furthest to go. For their composure, I think they did an amazing job. Really proud to be a part of it. Ultimately really proud of my performance today because it was not easy keeping these guys behind.
'I personally love it (Mugello), I don't know how it was for the racing but it was one of the toughest tracks to drive, I think being that it's medium and high speed but it's a fantastic circuit and I don't think it was too dangerous, I think it's more old-school with the run-off areas and the gravel so I hope they don't change that and I would love to come back,' concluded Hamilton.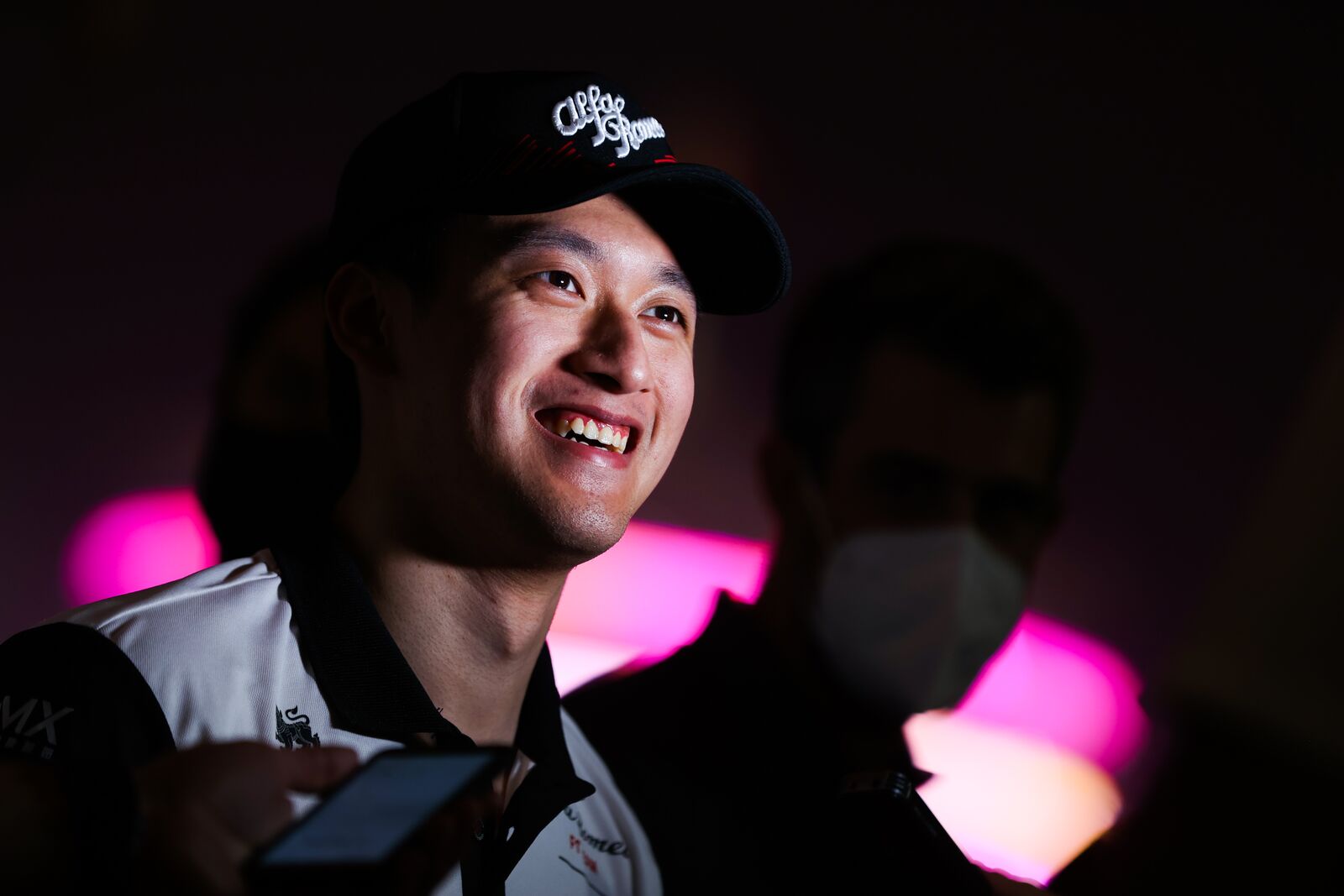 Alfa Romeo F1 Team ORLEN will continue its journey with ...