After battling both Red Bulls and coming through for a hard-fought podium place in Spain, George Russell is thrilled his team seem to have solved their porpoising issues, and are now ready to join the battle at the front of the field. 
'It feels great to be on the podium and I think it goes to show the hard work and effort that's gone on back at a factory, both in Brackley and Brixworth. We've always said that you got to be there at the end to pick up the pieces, and pick up points and especially on days like today it was incredibly tough out there for the cars, for the drivers. But I feel like we're making progress. And I think we, as a team, have turned a page. I feel like this is probably the start of our season now.
'I feel like this podium was more genuine [tahn Australia]. I think we have probably halved the gap to those front runners, compared to the rest of the season. And I think we know there's probably more performance to find.
'It's been a season of problem-solving, as opposed to trying to find more performance and bring more performance to the car. And I think we've now finally solved our issue. And we can now focus on bringing more performance. So yeah, we're six races behind but there's no reason why we can't claw this back.'
During his battles Russell had to focus a lot of energy on managing his engine temperature, adding an extra layer of difficulty under the Barcelona sun.
'I was managing tyres, the engine was overheating, then trying to go as fast as possible to keep them behind. You're juggling so many things. And then in the last five, six laps, it was literally just bring it home, get it to the end of a race, because we were right on the limit throughout the whole race.
'But the team did a great job to not allow us to go over that limit and have to retire the car. Nobody enjoys these challenging races with really difficult temperatures but that can make a difference. And if you do a better job, you're there to see the rewards, so proud of everybody to bring this home.
While the viewers at home and trackside were thrilled with the wheel to wheel racing between Russell and eventual race winner Max Verstappen, the stewards decided to take a closer look at some of their moves, which could start a worrying trend added the Brit.
'It was enjoyable. I think Max and I first raced each other back in 2011. So it was nice to have the opportunity to fight with him. And, you know, I'm here to win, I'm here to fight and I obviously wasn't going to make it easy.
'I felt bad for him, because he obviously had the DRS issues and he was clearly the faster man today. But still, I think it was hard, fair racing. And that's what we would like to see, and expect, in Formula 1.
'I think it's important that we are allowing this hard, fair racing and the rule is to give a car's width and that was what was done and I think there was still a wheel on the track from Max.
'But yeah, it's a little bit difficult at the moment. We've obviously got the new stewards in and it's very difficult for everybody, and trying to understand each other, what we feel like is required from the driver's side, and what they expect from us as well, and it will just need this open dialogue.
'I wasn't even aware they were looking into it, to be honest, I thought it was hard and fair racing.'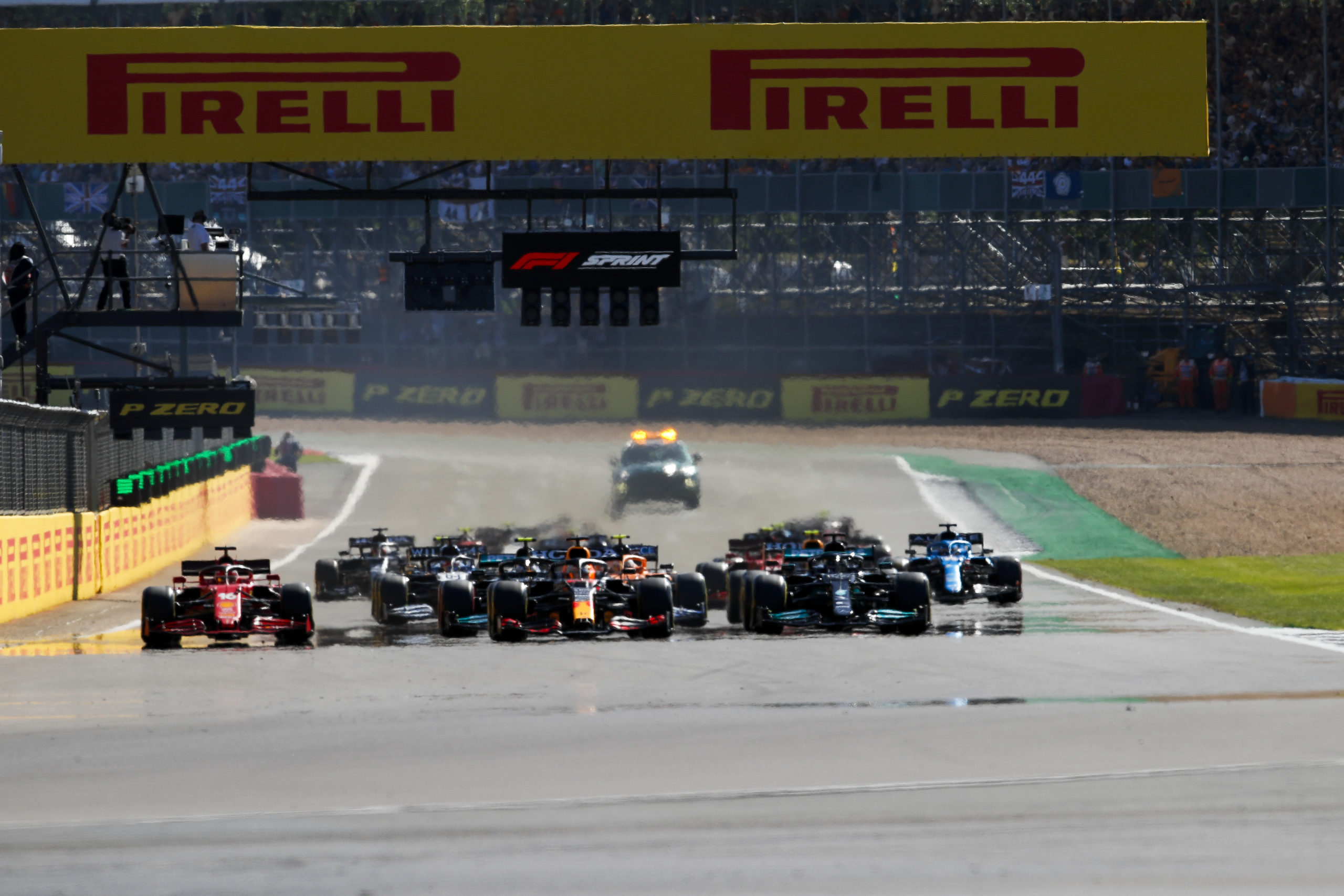 Formula 1 returns to the venue of the first ever ...