After a well-executed one-stop race on offset tyre strategies, George Russell finished third, following a post-race penalty for Fernando Alonso, with Lewis Hamilton fifth.
With George lining up P3 and Lewis P7, the Team opted to split strategies with George starting on the medium and Lewis the hard tyre.
Both cars opted to stop under the Safety Car on lap 17, with George switching to the hard tyre and Lewis taking the medium.
George took the restart in fourth with Lewis passing Carlos Sainz for fifth; both cars ran in these positions to the flag. Post-race, the Aston Martin of Alonso was given a 10-second time penalty, promoting George to third.
George Russell
'When you put the hard work in and it pays dividends, you come away feeling satisfied. We finished ahead of both Ferraris on merit today and we know we've got a lot of performance to come soon. The gap to the Red Bulls is still considerable, but we'll take the positives from the weekend, keep fighting as hard as we can and focusing on ourselves. It was an interesting race. After the Safety Car I was on the hard tyre and Lewis was behind on the medium. He had a bit more pace at the beginning, but I knew my pace would come at the end. Fernando deserved to be on the podium today and I was pleased with P4. I'm not complaining too much about taking home a trophy though, and we will take the extra points!'
Lewis Hamilton
'We got some great points as a Team today. George getting third is amazing and I was able to move forward from seventh to fifth, which is the main thing. If I had qualified better then maybe I could have got a better result, but we still got some points. My set-up this weekend has been the biggest issue I've faced. I got it wrong for Qualifying and it wasn't good in the race either, so I struggled today. We were trying to go long on the hard tyre, but the Safety Car came out, so I had to pit. We just about managed to make the medium work, but it was a long second stint. We didn't have the same tyre degradation as we did in Bahrain, though. We were a lot closer to some of those ahead and it's great to be in the top five, ahead of the Ferraris. There is lots to work on but there are positives to take away from this weekend.'
Toto Wolff, Team Principal & CEO
'Today was positive and we'd rather take a small trophy home than none. I think we saw some performance gains to Bahrain which is encouraging. It shows us that the development trajectory is going in the right direction. I think both of our drivers under our guidance probably over-managed their tyres a bit, and we had a little more pace. Bahrain is still in our heads, and we could have maybe pushed more. It was a strong driver from George and a great recovery from Lewis to get solid points. Red Bull are still far away in terms of performance and that won't be easy to catch. Nevertheless, today we've seen that our development is heading in the way we want to head.'
Andrew Shovlin, Trackside Engineering Director
'A good effort by the team and both drivers today to collect some very useful points and clearly a pleasing end to the weekend for George picking up third place. The car is hard work to get into the right window and it's not as easy for the drivers as it needs to be, but we've certainly found a better balance than in Bahrain and it has been a lot kinder on its tyres. We're under no illusion that we have a lot of work to do. We've been busy at the factory searching for performance and the initial findings are encouraging which gives us the motivation to keep working hard to improve. Today, we did exactly what we needed to do, which is to maximise the potential in what we have. We're looking forward to the next race in Melbourne; it's closer in characteristics to Saudi than Bahrain, so hopefully we'll have a car that we can fight for a podium. If there is any more performance that we can bring we'll make sure we get it to the track.'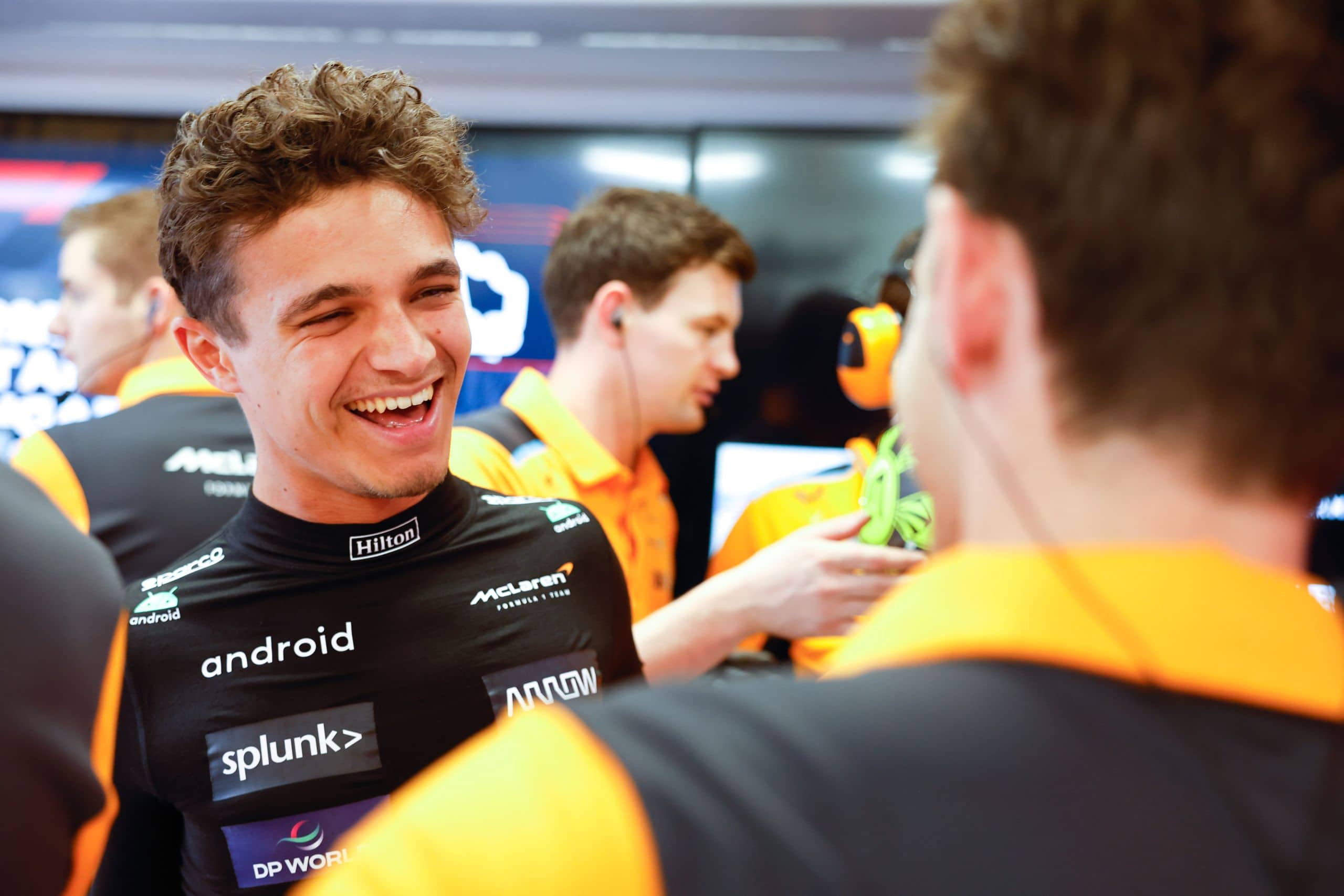 In the most recent times, Zak Brown, the top boss ...