There was persistent rain and contrasting performances across the two free practice sessions for the Mercedes-AMG PETRONAS F1 Team in Suzuka.
FP1 saw limited running for both cars, with only a handful of laps on Wet and Inter tyres.
In FP2, teams made good use of the extended session, primarily running on Inter tyres.
Both Mercedes-AMG F1 drivers used two new tyre sets in the session to conduct set-up experiments, while other drivers only ran used sets.
Thanks to this learning and improved car handling to this morning, George Russell and Lewis Hamilton finished the session in P1 and P2 respectively.
Qualifying day on Saturday is forecast to be dry, promising a busy FP3 session, while some forecasts suggest rain could return during the race on Sunday.
George Russell
'It is always nice to end the day top of the time sheets, and it was a decent improvement from FP1 when we were pretty much at the bottom. The wet conditions today were probably not that representative for the rest of the weekend, but it was a good learning opportunity for the future; it's important to understand things like the tyre crossover from wet to intermediate, and even if that doesn't pay dividends this weekend, it will in the future. It's amazing to be back here in Suzuka – the circuit is so iconic, one of the best in the world, and the first sector is just a joy to drive because it is so fast and flowing. I've no idea what to expect tomorrow in the dry – we will be battling for the top six positions, and hopefully we have a shot at something better than that. Let's wait and see.'
Lewis Hamilton
'It's been a very chilled day! It's been grey and wet, with a little bit of running, but we expect different conditions for the rest of the weekend. There's always something useful to learn on set-up, tyre wear and temperatures, as well as moving around the car balance between the sessions – plus we get data on our competitors, too. And it was positive in second practice that we could switch the tyres on today. This track is just beautiful to drive and it's great to see the fans here again – and it will be even more fun in the dry. When you do your first lap of the weekend, it's always special to think of all the legends that have been here; then you come up to the last chicane or turn one, thinking of Senna and Prost, and you realise what a privilege it is to drive at a place that has had so much history. Looking to tomorrow, I don't really know what to expect. I guess Ferrari and Red Bull will be rapid, and I hope that we are fast too – like I do each week!'
Andrew Shovlin
'It's great to finally be back at Suzuka and good to see so many fans enjoying the session undeterred by the rain. Our morning wasn't great as we missed the best window for running but it did highlight that we were struggling for rear grip and tyre temperature. We'd made some setup changes over the break and the car was in a better place for the afternoon. The time sheets are not a fair reflection of pace as our times were set on new tyres but, like for like, we seemed to be in a reasonable position compared to Red Bull and Ferrari. We are expecting a dry qualifying session and most likely a dry race. The regulations do allow us to carry a third set of tyres into the final session tomorrow on the basis that both sessions were wet today, although that does mean we are going to have a very busy hour trying to fit in all the necessary low- and high-fuel work.'
Want to save this information for later?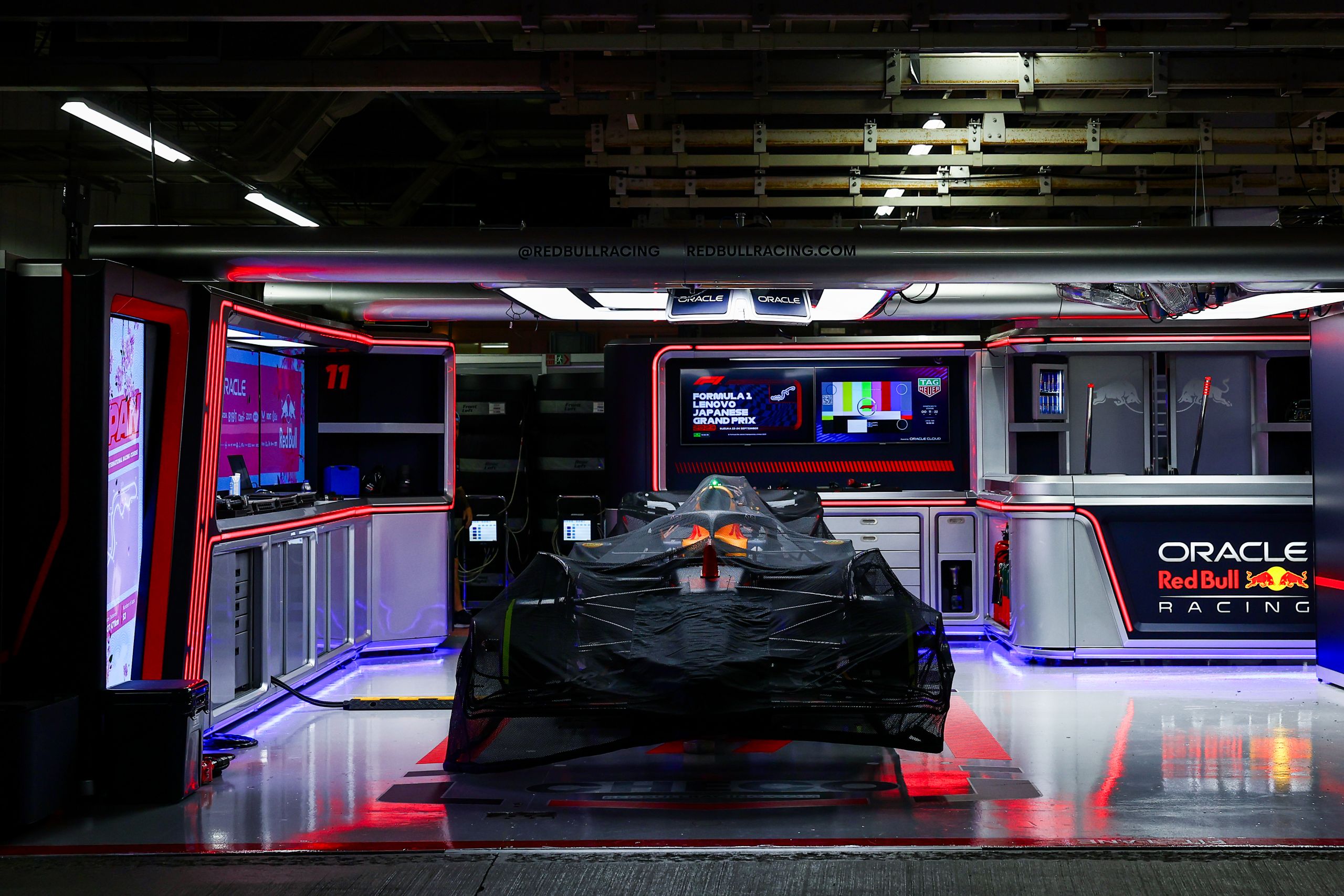 The roar of engines, the blur of speed, and the ...