Gabriele Minì began his Formula 3 career in knockout fashion, storming to his first pole position on his Championship debut in Sakhir. The Hitech Pulse-Eight driver's late effort of 1:47.055 couldn't be matched, as less than half a second separated the top 17 runners.
With the track rubbered in and temperatures cooling around the Bahrain International Circuit, track evolution meant the drivers needed to adapt quickly in the 30 minutes available.
Minì immediately threw down the gauntlet to his rivals. Clocking in a benchmark 1:47.844, the Hitech Pulse-Eight's pace was electric as his teammate Sebastian Montoya slotted up into second.
It was clear the field were pushing it to the limit and beyond, as Bortoleto momentarily took the top spot. However, the Brazilian driver became the first of many drivers to fall foul of track limits.
Opting to run mid-session, PREMA Racing's Dino Beganovic and Zak O'Sullivan took turns in the P1 spot momentarily, before the highest-placed returning driver from last season – Caio Collet, put Van Amersfoort Racing on provisional pole with a 1:47.670.
Times continued to tumble, as Minì launched himself half a second clear of Collet. Laying down a 1:47.118, the Alpine junior's improvements showed no signs of stopping. With three minutes remaining, he delivered once more with a 1:47.055.
The order continued to chop and change, with a flurry of purple sectors flooding in as the session drew to a close. The PREMA trio rose up into the top six, with Beganovic ahead of rookie teammate Paul Aron and O'Sullivan.
After his earlier efforts had been wiped away due to track limits, Bortoleto was a man on a mission. The Trident driver launched himself up to second, 0.057s off Minì's untouchable lap.
Grégoire Saucy's consistent and impressive pace from testing continued, getting his sophomore season off to a strong start in third ahead of Trident's Oliver Goethe. Hugh Barter's decision to leave it late paid off, as the Campos Racing driver snatched fifth at the chequered flag ahead of Kaylen Frederick and Leonardo Fornaroli.
Rookies Beganovic and Aron took eighth and ninth, whilst Collet ultimately had to settle for 10th ahead of Campos Racing' Josep María Martí.
Williams junior Franco Colapinto will be eager to start the season with a victory when he lines up on reverse grid pole for Saturday's Sprint Race. The lights go out for the first race of the year at 12:15pm local time.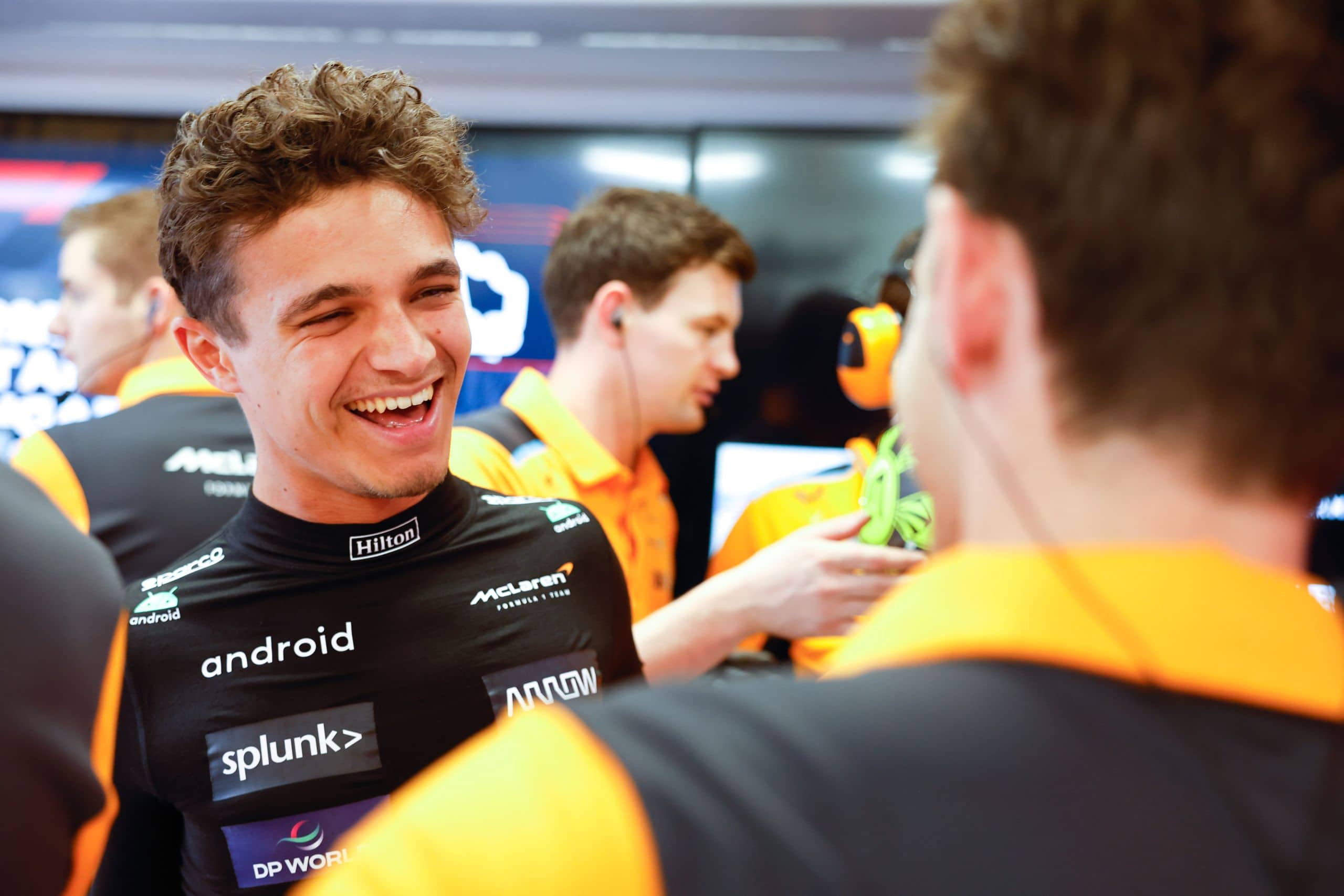 In the most recent times, Zak Brown, the top boss ...