Ferrari and FIA are reportedly working together to get more women behind the wheel of an F1 car. One wonders, what could've been better or bigger news than this?
We cite several drivers; their mighty achievements when we explain the wonder that is Formula 1, often unabashedly drawing a parallel with cosmological adjectives when we think of Schumacher, talk about Senna, and opine on Lauda and Hunt.
In praising their efforts, we attempt to always explain why Formula 1 has shone ever so brightly in the annals of all sport.
But have men been the only element that shapes F1?
Has a piece in the jigsaw gone missing? Does anyone care to retrieve it? Had that been the case, why would a premier racing outlet like Ferrari work with the governing body of the sport to broaden the participating structure of the speed-fest in an attempt to get more women involved?
Therefore, let it be asked- what if you were told that there was more to the 1992 season than just Mansell, Patrese, and Schumacher's close fight? That the very year that was about Williams exhibiting their full flight was also the last occasion where a woman attempted to enter a Grand Prix contest?
She tried it as many as three times that year but all attempts to enter the 1992 Monaco Grand Prix manifested in failure for Italian driver Giovanna Amati.
In an era where women aren't just doing everything that men can do, but doing it far better and more competitively- think the corporate structure, think-tanks, running countries on their own- it defies all rational logic that they're yet to become a bigger part of Formula 1.
Where the sport's illustrious history serves an example, it appears that women have constantly tried to embrace Formula 1 and attempted to make their own presence in the sport.
Lest it is forgotten that in the same year where Giovanna (who attempted three Grands Prix starts) tried to compete at Monaco, even the great Damon Hill failed to qualify for the said event, on six out of eight occasions.
But if you were of the opinion that women's involvement in the fastest form of racing is pretty much limited to that, then there's no better time than now to brush up your memory.
You've been charmed by Fangio. You've been felled by the achievements of Sir Jackie Stewart, the inimitable Bruce McLaren, you've heard from armies of fans who endlessly wax lyrical about the great Senna versus Prost debate.
But have you heard of Maria Teresa de Filippis?
Why do some chosen publications and seasoned writers often offer heartwrenching tributes to a woman born even a couple of decades before the sport came to witness its first-ever Grand Prix?
For someone who got the advice and guidance from 'El Mastero' (Fangio) himself, it helps to know that de Filippis emerged a pioneer for women in the sport, qualifying for five Grands Prix, entering three. In that, she blazed a trail that women could compete alongside men, something others have ever since desired equalling.
There were others after her, most noticeably Lella Lombardi (March, RAM, Williams), thus far the first and only woman to score an F1 point, who've had a passion for F1 and attempted something special.
Yet, to this day, no more than five women have been recognised officially as competitors in the top-annals of the sport.
So when Ferrari and FIA join hands together to provide the missing link to the story- why is it that we have a men-only version of F1 at present- you cannot possibly feel more delight.
Imagine, and while this looks an idea etched in an utterly ideal world,- Max going all guns blazing with a female competitor from Europe? Think a woman beating Kimi Raikkonen's lap time at Monza? How thrilling might it be to see a woman going wheel-to-wheel with Lewis, the strongest force on the grid?
Imagine someone like Sophia Floersch finding a place in a Haas someday soon? What if Giovinazzi and Calderon were to race as teammates one day?
But for that to happen, there's a lot of restructuring and template-changing that has to happen from the elite bodies looking after the sport.
To an extent that the sport opens its doors in such a profound way that none have to cite a big statistic of the past when talking of women's participation in F1: that the last woman to take part in an F1 race was Lombardi in 1976.
How all of this might change boils down to new selection processes, and here's what a leading publication has to say:
The selection process for the new programme will lean on support from the FIA's national sports associations and will choose a candidate from a shortlist of four to join the FDA and enter a national Formula 4 championship in 2021. The same process will take place again in 2022, giving the FDA two new additions to its driver programme in as many years.
It's also interesting to see someone like Ferrari gearing up for what it sees as a bright change on the horizon. So how did Mattia Binotto react to this?
"We are really pleased to be collaborating with the FIA in this innovative Girls on Track — Rising Stars programme. We are firm believers in the value of helping youngsters develop in motor sport. The FDA has been operating for over a decade now, not just purely and simply selecting the best drivers, but also working on their cultural, technical and ethical education."
That said, while we don't know the D-Day thus far, what we do know is that the groundwork for change is being done and that the troops are being marshalled in the right direction.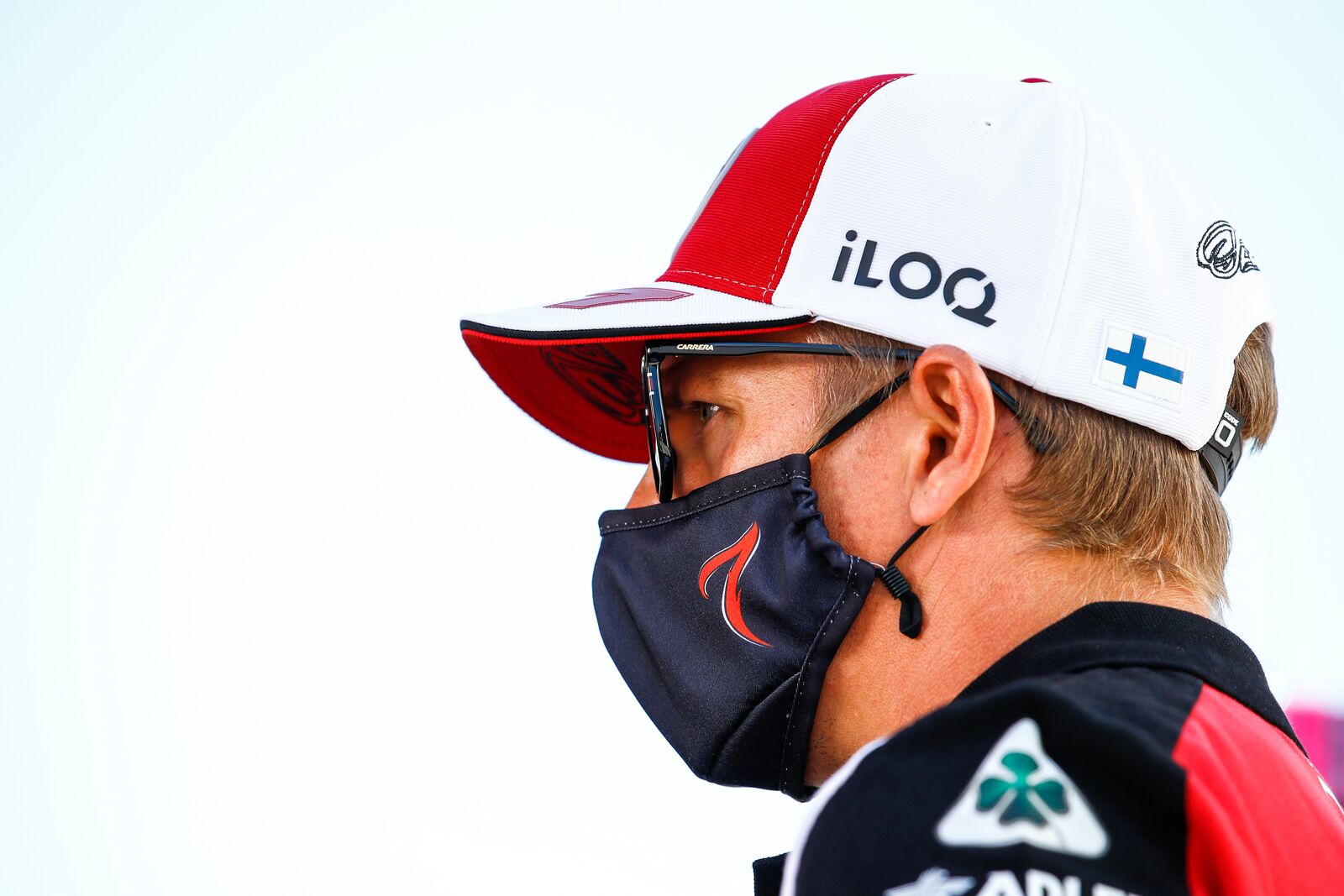 "Kimi, why do you think the move to Sauber would ...