Ferrari aren't sandbagging. Neither are Ferrari overperforming by any stretch of the imagination; there are, to put it simply, immensely underwhelming where it stands right now. It does feel that where they were this time around the last year, things were going rather fine with the Italian stable still mounting a strong challenge to the Red Bull contingent before things finally fell apart for them in a not so unusual way.
But this year has been a season marked with unprecedented woes for the Scuderia family especially where their lack of race pace on most Sundays are concerned. And frankly, one can't actually be a stranger to that feeling anymore.
The very fact that together, the Sainz and Leclerc pairing has been able to produce a solitary podium with seven full races done so far goes to show the extent to which they are struggling. And that podium too, didn't culminate in a victory.
But what's done is done. It can't be changed. However, much like other sports such as Cricket, they say that, you are only as good as your last contest, it's not so drastically different in Formula 1.
The definition that seems to hold true in this case is that- you are only as good as your last race.
Which is why the winners commence a fresh new challenge with a spring in their step that goes to show why Max Verstappen, the race winner at Monaco (F1's most recent Grand Prix) as also a four time winner in 2023 will look at Spain as another sizeable opportunity to further hit out at his closest rivals- Ferrari and Mercedes.
Though, on the other hand, going by the rational logic, Ferrari, who, for now are only as good as their last race result- a P6 and P8- will look at Spain to simply improve. That's if the chance of bagging a win is out of their hands.
But the biggest question that stands in front of Ferrari dominating at Spain, where they last won thanks to Alonso's brilliance in 2013, isn't only Max Verstappen, who by the way, clinched the last year's Grand Prix at Spain; the other big reason is a shattered Sergio Perez.
Having understood well that the previous F1 race was nothing but a disaster as far as his championship chances are concerned, the Sergio Perez we are going to see now, will more likely be a man who'll be desperate to prove himself out there once again.
And even though the resolute Leclerc and the determined Sainz will like to mount a serious challenge to the usual frontrunners of 2023, it appears as though Perez, who faltered during the qualifying at Monaco, will look to mend his ways and come back stronger.
That would, of course, require the talented Mexican to match toe to toe with the current defending champion Verstappen. And that would, effectively mean, putting out a belter of a qualifying performance to begin with.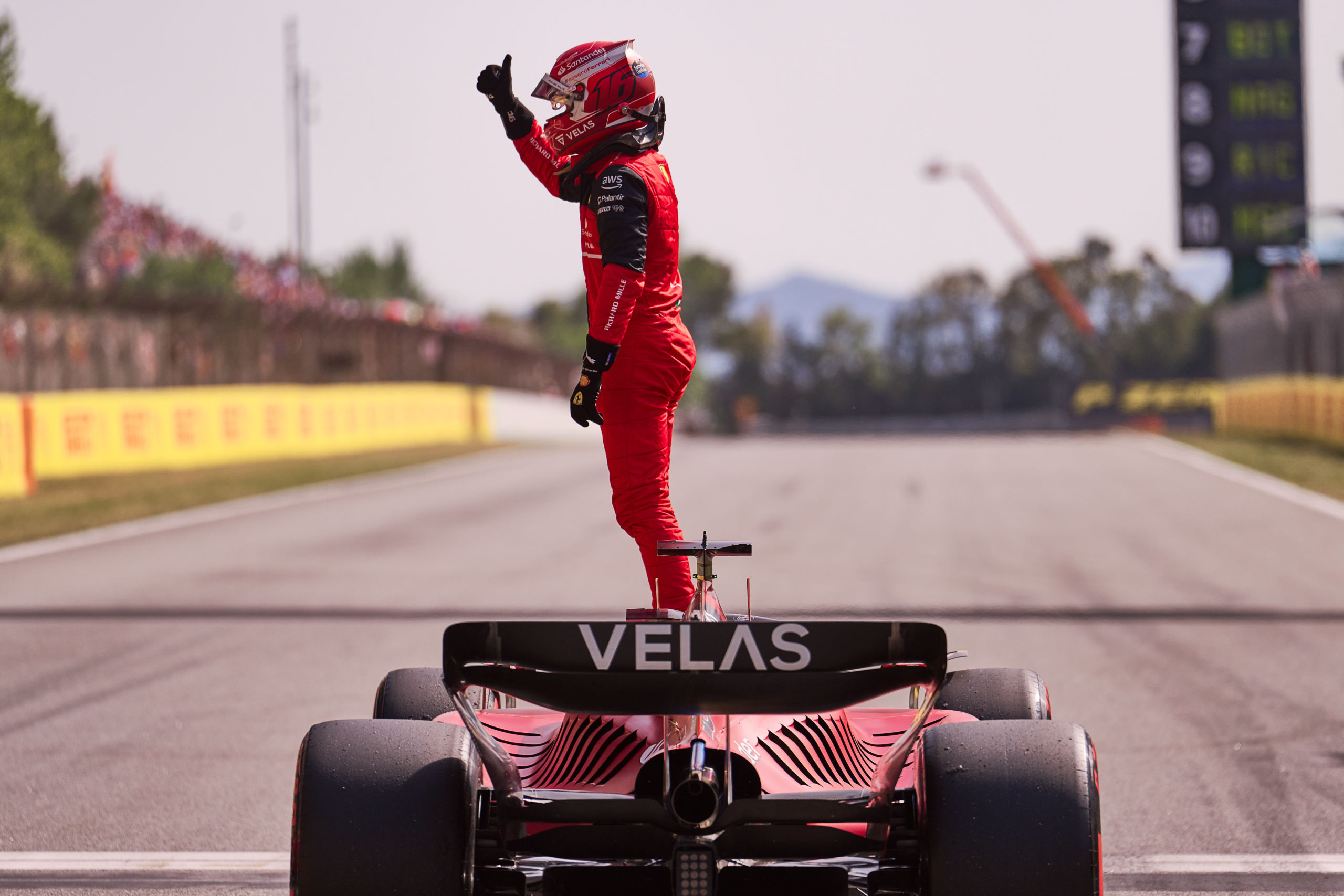 Ferrari, on their part, would look at an interesting if also an under appreciated fact from the 2022 Spanish Grand Prix. And it's that not one, but two Red Bulls made it the podium upon the completion of the Catalonia-bound race despite a great qualifying result for Leclerc who had actually taken pole position.
The other big challenge staring at Ferrari at Spain
Ferrari surely would like to see Leclerc deliver another cracking performance and this time around, not take the foot off the throttle on the main race day, which of course means causing an upset to Max on Saturday.
But then life would've been better if conjecture designed reality; truth is that besides having to deal with a nearly unstoppable Verstappen and a Perez desperate for a rebound in fortunes, the Scuderia stable will also not be able to ignore that a massive legend called Fernando Alonso, also the home boy in the next approaching Sunday, would be driving akin to a fire-breathing monster.
How can one possibly deny the charge that Aston Martin's hero is likely to pose?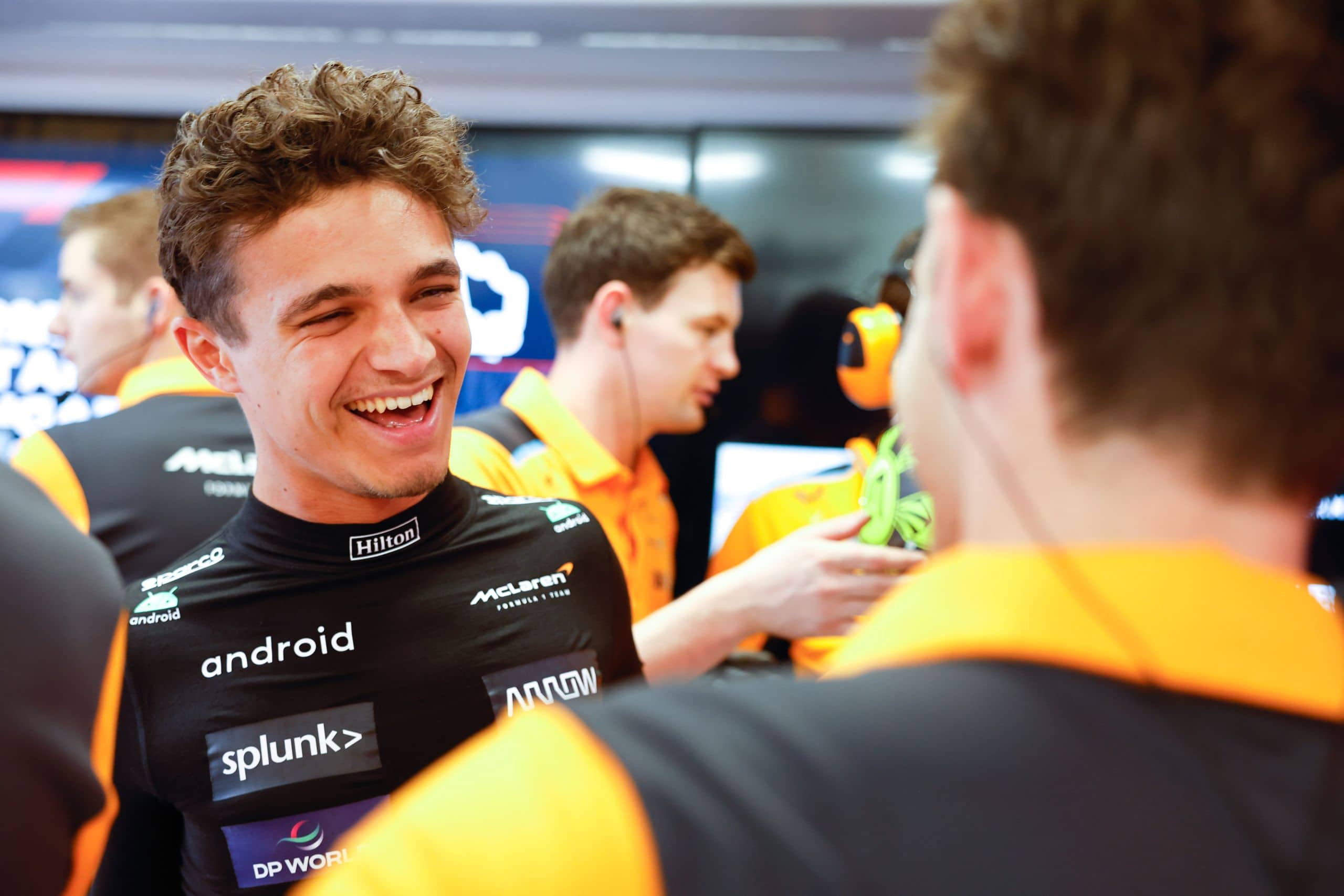 In the most recent times, Zak Brown, the top boss ...