Fernando Alonso will overtake Kimi Räikkönen as the driver to have completed the most Grands Prix laps in Formula 1 history if he completes the opening three laps of the French Grand Prix. Alonso has completed 18,619 laps so far in his career, and will look to build on that total with a strong showing at Alpine's home race.
Fernando Alonso
"It's always fun to race in front of the French fans. Half of the team is based in France and so it's good to have a home race for us at Circuit Paul Ricard. It's a fun track and whilst I've raced at various French race circuits, I've only competed here twice before in Formula 1. It's a challenging circuit to get the car setup right, with quite a few high-speed sections followed by various low and medium speed corners. We seemed quite competitive at various circuits this year, so hopefully we can keep this up at Paul Ricard. I feel I am physically driving better than ever! Luck has been our biggest issue. It has often escaped us at crucial moments this season. If we can turn this around and get the luck that we deserve as a team, then I'm confident we can score big points and start to climb both drivers' and constructors' standings."
Esteban Ocon
"There isn't a feeling quite like racing in your own country and seeing the passion of the home fans when arriving to the circuit, or, in the grandstands when driving past. I'll also have my own grandstand this weekend which is a first for me and a dream come true. I know the atmosphere will be amazing in the 'Esteban Ocon Grandstand' and throughout the grounds in what is a sold-out race weekend. It's always special going back to Le Castellet, a track we all know well. It's a circuit famous for its mix of high-speed straights and the demanding sequences of low and medium-speed corners. The low-speed section heading onto the Mistral straight is tight and requires a flexible set-up on the car. Then you have the faster, more technical section from Signes until the last corner which is quite demanding on the tyres. Qualifying is important here and getting the set-up right for Saturday afternoon will be key. I enjoyed the days off after Austria, but I am ready to jump back in the A522 and get my home Grand Prix weekend started."
Otmar Szafnauer
"It's always exciting when it's a home Grand Prix, and we're looking forward to flying the French flag on home soil at Circuit Paul Ricard this weekend. Racing at any Grand Prix is special but when it's in front of a home crowd, it just makes the experience even more enjoyable and humbling. It makes all the staff at Alpine very proud to be part of a Formula 1 team and we're aiming to do everyone proud on track this weekend. Again, we've demonstrated that we're competitive, even if it was not a perfect weekend. We're working hard on not only short-term fixes but also long-term solutions to prevent the issues we experienced in Austria from coming up again. Our most recent performance in Austria last weekend was a good benchmark on the improvements we've made this season. We're tied for fourth on points in the championship and now the next step is to solidify that spot, and that means executing clean weekends with regular points from both cars. We have back-to-back Grands Prix coming up and it's important we come away with strong finishes from both of those to tighten our grip before the summer break and that's our collective focus point right now."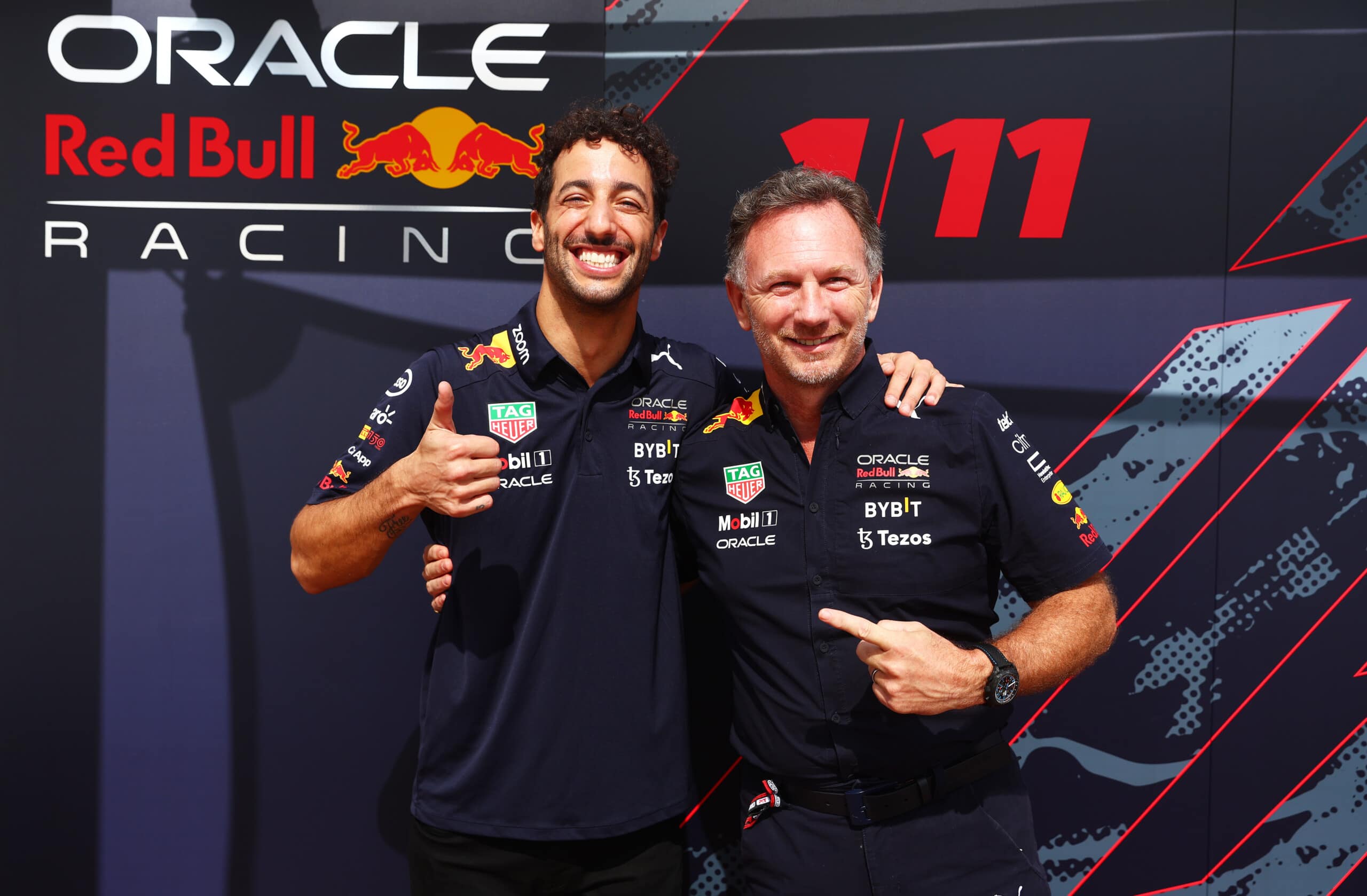 Oracle Red Bull Racing today confirms Daniel Ricciardo will return ...