Newly-crowned Formula 2 champion Felipe Drugovich shares his thoughts on winning the F2 title this weekend at Monza…
FIA Formula 2: Felipe Drugovich 2022 FIA Formula 2 champion. How does that sound?
Felipe Drugovich: It sounds amazing! I think it takes a bit of time to sink in, then you actually realise you're the champion. I think when you start you always have a dream of being in F1, but then going through you realise how difficult it is to be an F2 Champion as well, which is everything you can do to match that dream, and it suddenly it becomes a dream to be an F2 Champion as well. Since a kid I was already dreaming about this moment. It's such an unreal feeling to be here.
FIA Formula 2: What about the way you clinched it at Monza, having to watch the Sprint Race from the pitlane? How tough was that?
Drugovich: It was for sure not how I expected it. At the beginning I was a little bit nervous because Théo was making up some positions. In the end, we figured out it was quite difficult for him to go up the order and the feeling was the same as if I'd been in the car. It's just something unreal and I think I'm going to really enjoy this for a long time.
FIA Formula 2: Felipe this is your third season in Formula 2, your second with MP Motorsport after a year at Virtuosi Racing in 2021. How instrumental has MP Motorsport been on your road to success in Formula 2?
Drugovich: Really a lot. They really helped me at the beginning to develop my driving and my skills, but at the same time they are also a very young team and I think because of that I also helped them learn a lot. I think that's also what helped us to win this year. I came up with a lot of experience, I helped them to progress and they also made a big step forward from last year to this year. I think it was teamwork, obviously, but I'm really happy that I managed to help them.
FIA Formula 2: With three races of the season still to go, you have five wins, four pole positions, nine podiums and only one retirement. You've been Mr Consistent. At what point did you realise 'I can do this? I can get this championship?'
Drugovich: Obviously, you start thinking about it very early in the Championship. You try not to, but I think when you actually realise you can get it, it's something really special. I think it was around Spa when I got a gap again and I saw that we had come back from the break very well. Then I really thought that it was possible. Even though it was already almost the end of the Championship, the eleventh round, I think there I really started to think about it.
FIA Formula 2: Is there any race or round that you will always remember from this season?
Drugovich: Monaco will be one, probably the most special one. Also, Zandvoort was really special for the team, to win their home race for them, so I think these two will be my favourites.
FIA Formula 2: What about doing the double at Barcelona?
Drugovich: That was something special, though, I actually forgot about it! It was five wins and all of them were very special, I think each one has its good points. I think we just need to enjoy it. All of them are really my favourites.
FIA Formula 2: Have there been any frustrations, or any doubts this year?
Drugovich: Yeah. I think throughout the month of July when we had four race weekends in a month, we felt we lost a bit of performance, and we were losing that lead in the Championship. Obviously, it wasn't the end of the world because we were still up there with some points gap, but it's never nice to see the others improving and you staying there. At the same time, I think that was something that needed to happen so we could work in the summer break and come back stronger.
FIA Formula 2: You said that you weren't sure that you should do a third season in Formula 2 after a disappointing second year, is persisting in FIA Formula 2 the best decision of your career so far?
Drugovich: It is. It is for sure. I have no idea what I was going to do without F2 this year, even though it wasn't the plan. I think for sure, this title will open up a lot of opportunities for me and hopefully one day I can be in F1 as well. That's the main target and I will fight for it.
FIA Formula 2: You say it will open up a lot of opportunities for you, but how will the news go down at home in Brazil? You're the country's first second-tier Champion since Bruno Junqueira back in 2000.
Drugovich: Hopefully the news will be around quite a lot, I think that there are a lot of people cheering, especially because there's no Brazilian in F1. I think if you go down the ladder, I'm the first one that they can pick and it's special to get the job done for them. They're really missing someone in F1 and hopefully, I can be there one day to represent the country.
FIA Formula 2: You talk about opportunities. There are talks and rumours about what you're going to do next. What can you tell us?
Drugovich: Well, I'm trying to be around in the paddock. There are few places still available in F1. Obviously, it's very difficult to get that main seat. We're trying, but if not, we'll try to get a reserve seat. For the moment, I'm just trying to get that main seat.
FIA Formula 2: Very good luck with what comes next final one, how are you going to celebrate this title?
Drugovich: Well, hopefully, the team will be up for it! It would be nice to have a celebration tomorrow night with the team and just enjoy this moment. We were going to have a two month break into Abu Dhabi so it's nice to have a good celebration before this break.
Want to save this information for later?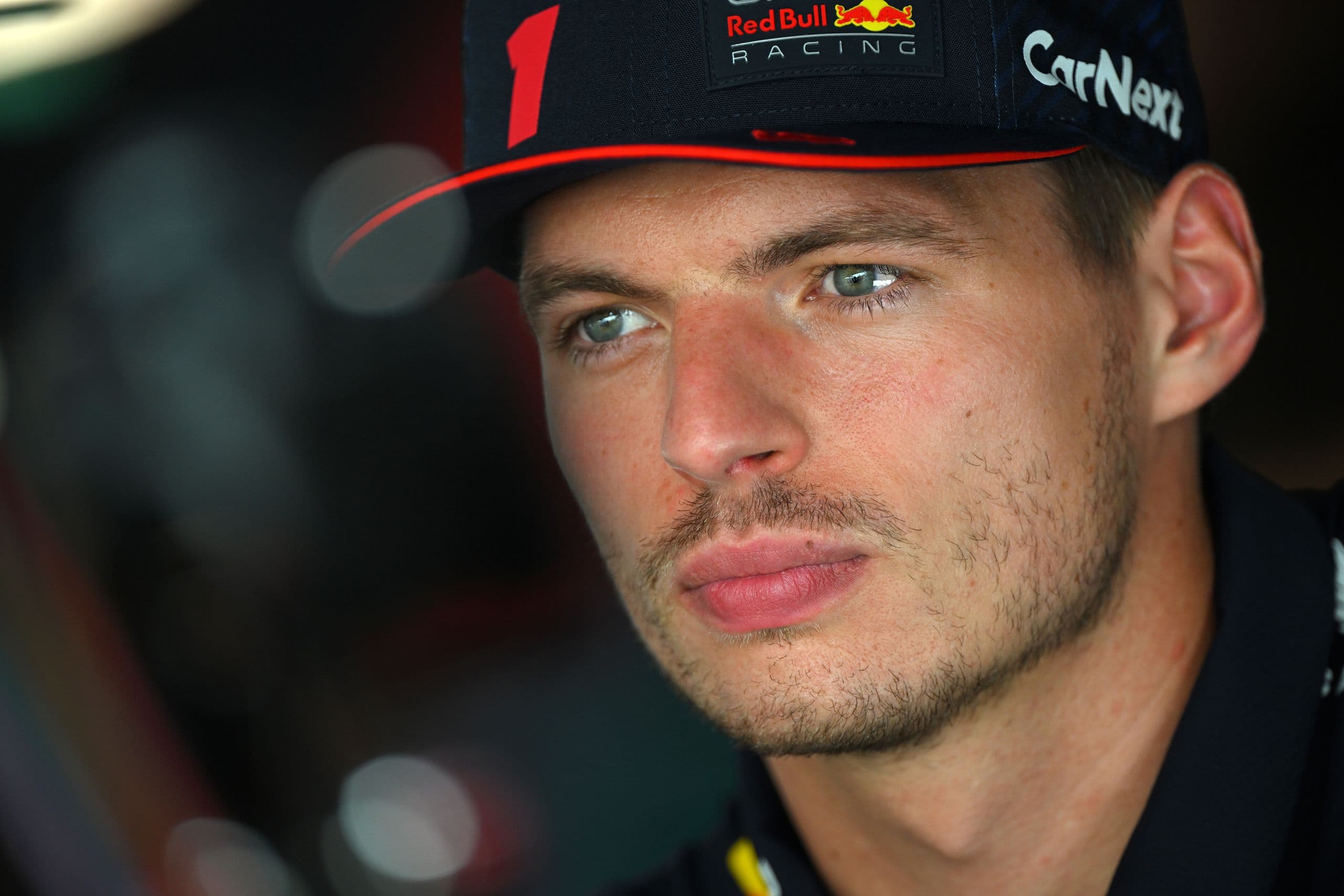 Why Max Verstappen deserves some respect, at the very least, ...