Formula 2 arrives in Budapest and heads to the Hungaroring for Round 10 of the 2022 season and the final weekend ahead of the summer break.
With the weather forecast looking variable from Friday to Sunday, teams will need to keep on top of things at all times to maximise points on offer as drivers fight tooth and nail to head into the break on a high note.
What To Expect In Hungary
Heading into the final round before F2 breaks up for the summer, Felipe Drugovich retains his advantage in the Championship over Théo Pourchaire. The French driver leapt back ahead of Logan Sargeant in the Drivers' Championship, but both will need to maximise results between now and Abu Dhabi to close down the 39-point lead the MP Motorsport driver currently holds.
In the Teams' Standings, ART Grand Prix's double podium in the Feature Race at Le Castellet lifted it to the top of the table on 209 points. Behind the French outfit, it's a close fight between MP Motorsport and Carlin, currently on 199 and 197 points respectively in second and third positions.
Rain is expected to fall at some stage over the Budapest weekend. Forecasts indicate that Friday Qualifying could be happening on a wet circuit while Saturday's Sprint Race may well take place following thunderstorms if the radars prove accurate.
On F2's last visit to the Hungaroring in 2020, PREMA Racing and Hitech were victorious while Ayumu Iwasa and Dennis Hauger recorded victories in FIA Formula 3 last year so could be the ones to watch this weekend.
Ayumu Iwasa said…
After claiming his maiden win in F2 in France, Ayumu Iwasa is hungry for more…
"I'm looking forward to returning to the Hungaroring, I really like the track in Budapest. In Formula 3 last year, I won the race. It was my first victory in F3, so it was a very good memory.
"The track is really technical – not a very long straight, not a lot of high-speed sections. It'll be a difficult track for everyone. Also, it being a technical track means I need to have good confidence in the car and in my driving. In Formula 2, the car is completely different to Formula 3, so I'm looking forward to seeing the differences between F2 and F3 – that's quite a big point.
"Putting a lap together in Qualifying is quite difficult, even in F3. Free Practice will be quite important for Qualifying. I think I need to go and find the maximum limit of the track and the car in Free Practice. That is quite important because last year in F3, I had a lot of track limits in Free Practice because I wanted to see the limit of the track in the car. I didn't put everything together in Practice, but in Qualifying I could because I already knew the limits for everything. I think that approach was quite good, so I will keep it this time around, but in F2 the tyre is a bit different as well, so we'll see.
"At the Hungaroring, overtaking will be really, really difficult, especially in the races because there's not a lot of straights and they're not long. Also, out of the corners, following will be very difficult. Qualifying will be really important so I need to decide how to do a Qualifying lap so I can take a good position for the Feature Race.
"I think Turn 1 will be one of the biggest threats for overtaking. If there are wet conditions, opportunities should be everywhere because in F3 last year there was a wet race and overtaking was possible in every corner. It depends on the car potential and the time potential; you can lose a lot of positions in one corner, but you can also gain a lot of positions in one lap."
F2 Tyre Talk With Mario Isola, Pirelli Motorsport Director
"The Hungaroring is fairly demanding on tyres despite the relatively low average speeds. The twisting and technical track means that the tyres are constantly working without any long straights to cool them, and temperatures are usually high, too. Therefore a degree of management will likely be needed for the two nominated compounds, the P Zero Yellow medium and P Zero Red soft. As overtaking isn't easy, getting the most out of the tyres over one lap is important in qualifying, while good management and having the right strategy are key to gaining track position over the course of the race."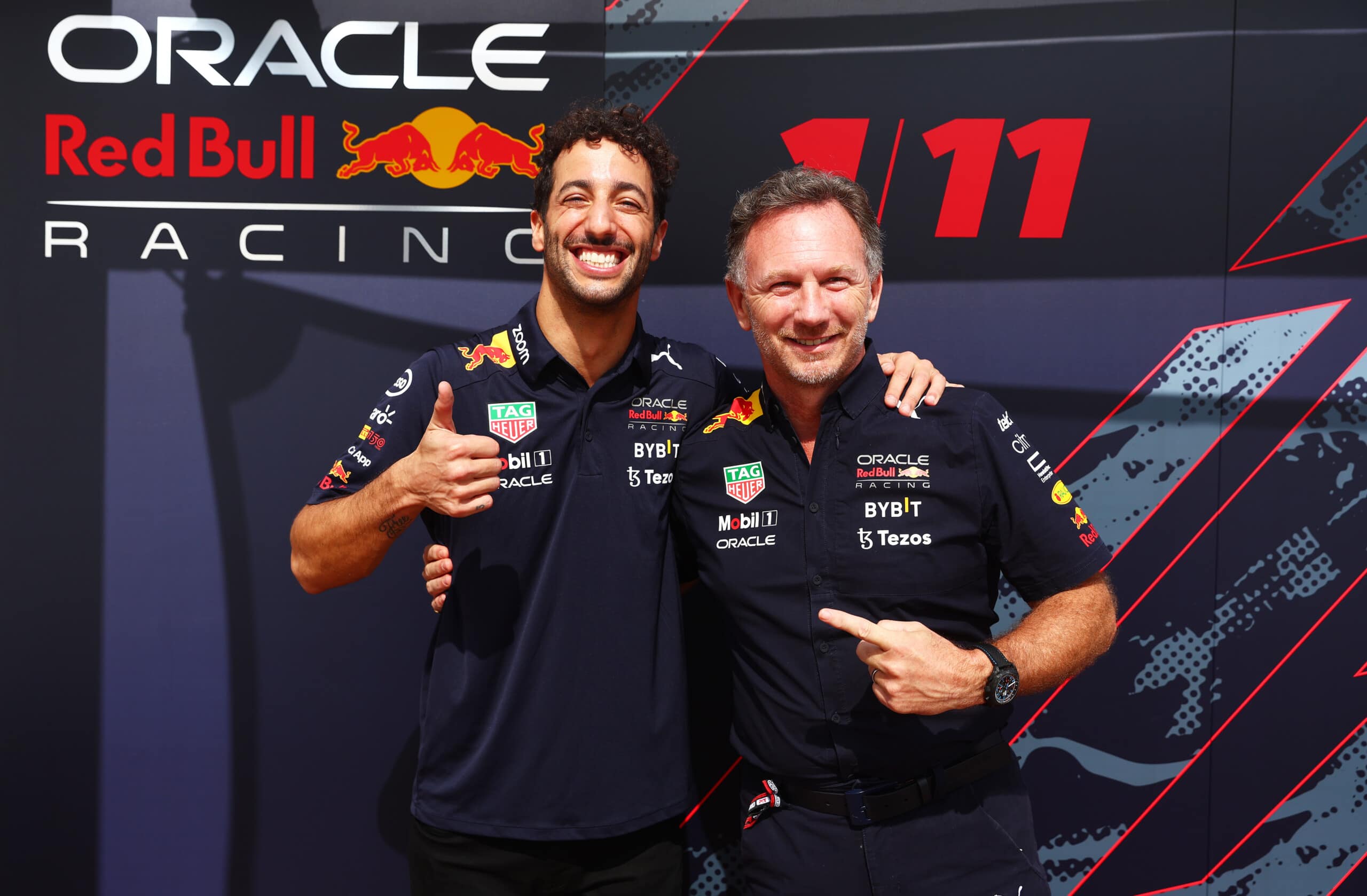 Oracle Red Bull Racing today confirms Daniel Ricciardo will return ...